How can you celebrate diversity in your team? We asked ourselves this question and the answer was obvious. With a yummy food-sharing lunch, of course!
At Oneflow, we value diversity and we are convinced that it enriches Oneflow as a company, but also our employees, as individuals. Being constantly inspired by each other and sharing thoughts and experiences from cultures all over the world is a way to continually learn new things. It boosts creativity and challenges us to think outside the box.
We currently have 19 different nationalities at Oneflow, which we are very proud of. To take advantage of the different cultures in the company, we often organize After works with different countries as themes.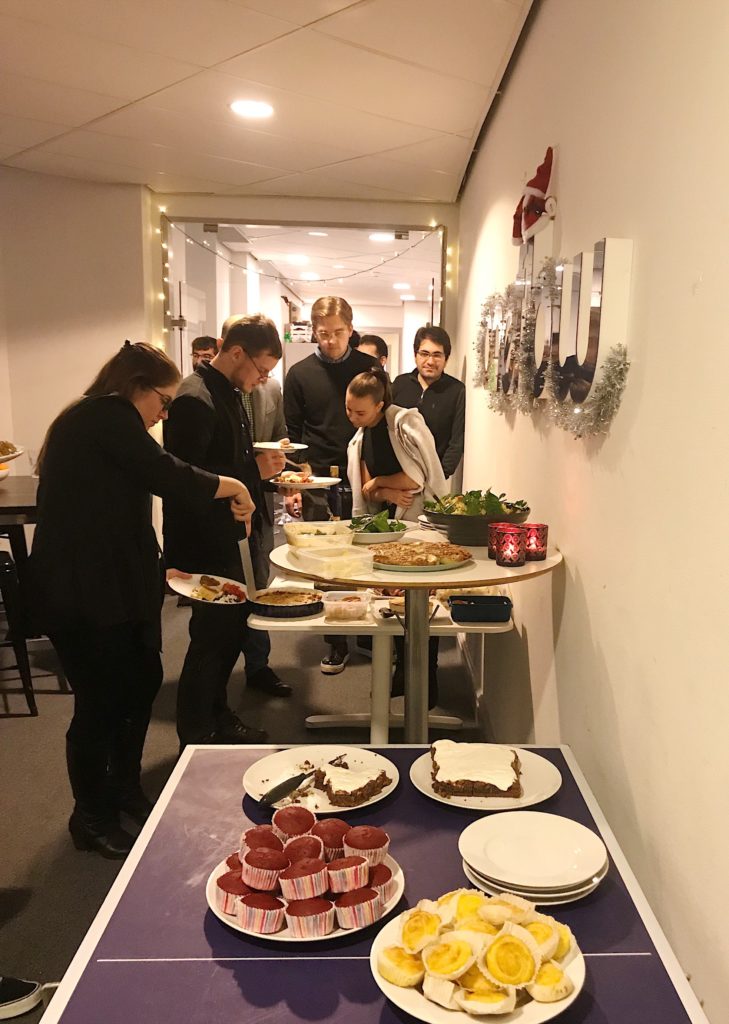 We love food and one of our core values ​​is Show love. As an activity on that theme, we had a food-sharing lunch where we got to taste different dishes from all over the world to show love to our colleagues. We think it goes without saying that it was a huge success.Enter your email address to have the latest news delivered straight to your inbox.
Ask us anything about truly digital contracts
Want to know more about digital contracts or the future of contract handling? We'd love to hear from you.