Sprio
Cutting admin in half by using Oneflow's platform for digital contracts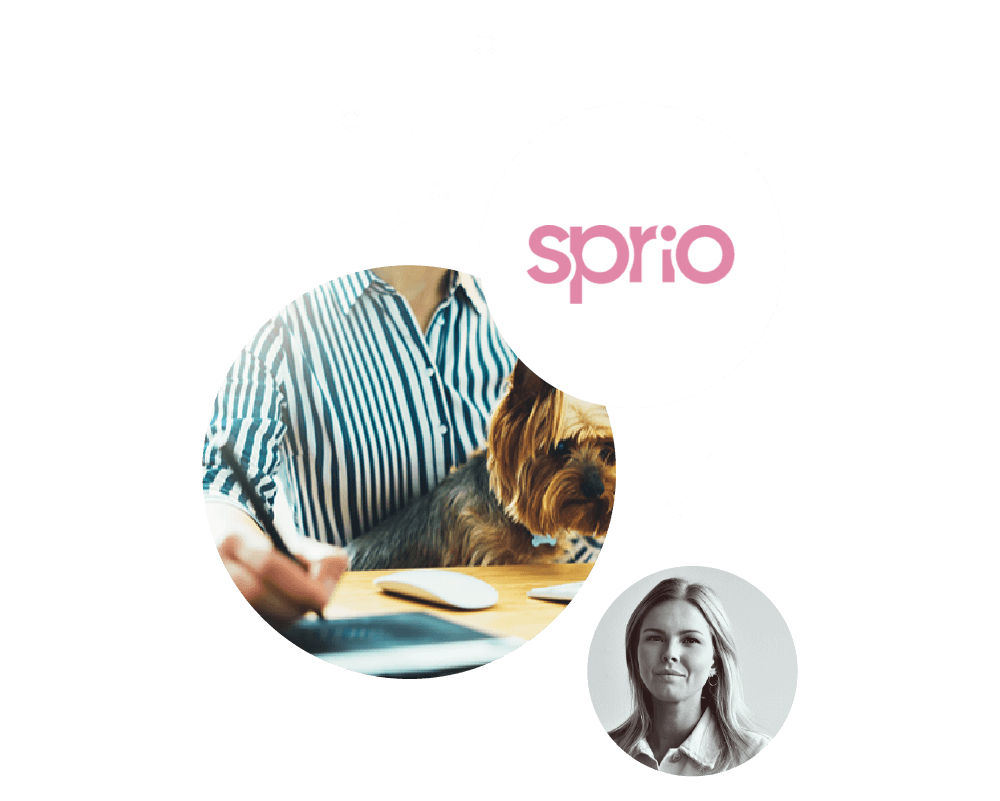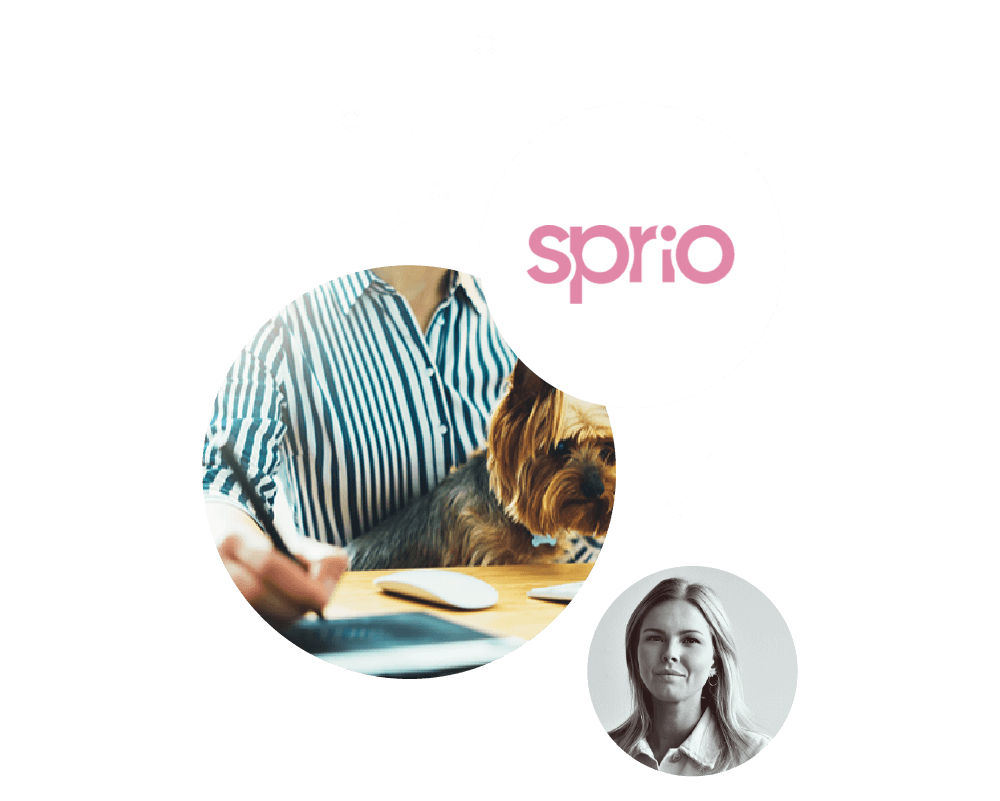 50%
Less time spent on admin
Sprio is the recruitment and staffing company that grinds down the recruitment process obstacles to the ground. Super fast and hassle-free is their motto — from applying for a job to getting feedback. And with Oneflow's platform for digital contracts, candidates get turned into hires in no time!
The reality of clunky, time-consuming workflows
As consulting manager at Sprio, Elin Adell takes over from the recruiter and signs the contract with the candidate, manages onboarding, and ensures that both the client and the candidate are satisfied. And because Sprio has a lot of consultants out there with clients, it means a lot of contracts for Elin to handle. This was initially done manually, with all employment contracts and other documents signed with pen on paper and then stored in binders. This allowed for zero percent flexibility and several hours were spent on the contract signing alone.
"A manual workflow was a challenge because we have very fast recruitment processes and recruit many students who are not always able to get to our office. Signing contracts on paper made it very cumbersome for us, and we would have to stay in the office late at night to fit the candidate's schedule," says Elin.
In addition to the time-consuming process of printing, signing, mailing, waiting to get the signed agreement back, and finally putting it into a binder, the manual workflow meant very little control. It was difficult for Elin and her colleagues to know whether the posted agreement had reached the candidate, and when they would have the signed agreement back. Working with paper contracts could also cause problems, logistically speaking.
"Since we are not always in our office, you had to remember to print all the papers and bring them. If you forgot something, it became incredibly complicated," says Elin.
Moving from static to dynamic
The team at Sprio realized that something needed to be done, preferably yesterday. When a sales rep from Oneflow got in touch and presented solid knowledge and experience of Sprio's industry, there was no doubt about it. They had found their perfect match! Implementation started right away and thanks to the simplicity of Oneflow, the benefits of digital contracts quickly revealed themselves. Today, Elin and her colleagues use Oneflow daily for signing all types of important documents.
"Oneflow saves an incredible amount of time and is very flexible. We are not always in the office, so now we can bring all of our 'papers' with us on the computer and sign anywhere. Our day-to-day work has become much smoother," says Elin.
Driving efficiency with digital contracts
Elin lists many positive results with Oneflow, but she particularly highlights how much time they save. Sprio has become much more efficient, as Oneflow is a smooth solution for both the person managing the contracts and the signer. Elin also mentions all the positive reactions from their recruits.
"Our recruits, who are 19 to 28 years old, think the whole signing process is really modern. It gives them a good experience. They also appreciate getting the signed agreement via email which makes it easily accessible," says Elin.
For Elin, there is no doubt about the fact that Oneflow has made her daily work much easier. Gone are the days of tedious paperwork, pains in the signing process, and zero control.
"I definitely recommend Oneflow! Partly because it is really easy to use. It is flexible and allows us to work freely wherever we are. Also, we know from the few times we have needed it, that Oneflow has a fantastic support that helps with everything," concludes Elin.