Teamtailor
Enhance the last step of the candidate experience in Teamtailor.
+ Built by Teamtailor + 100% native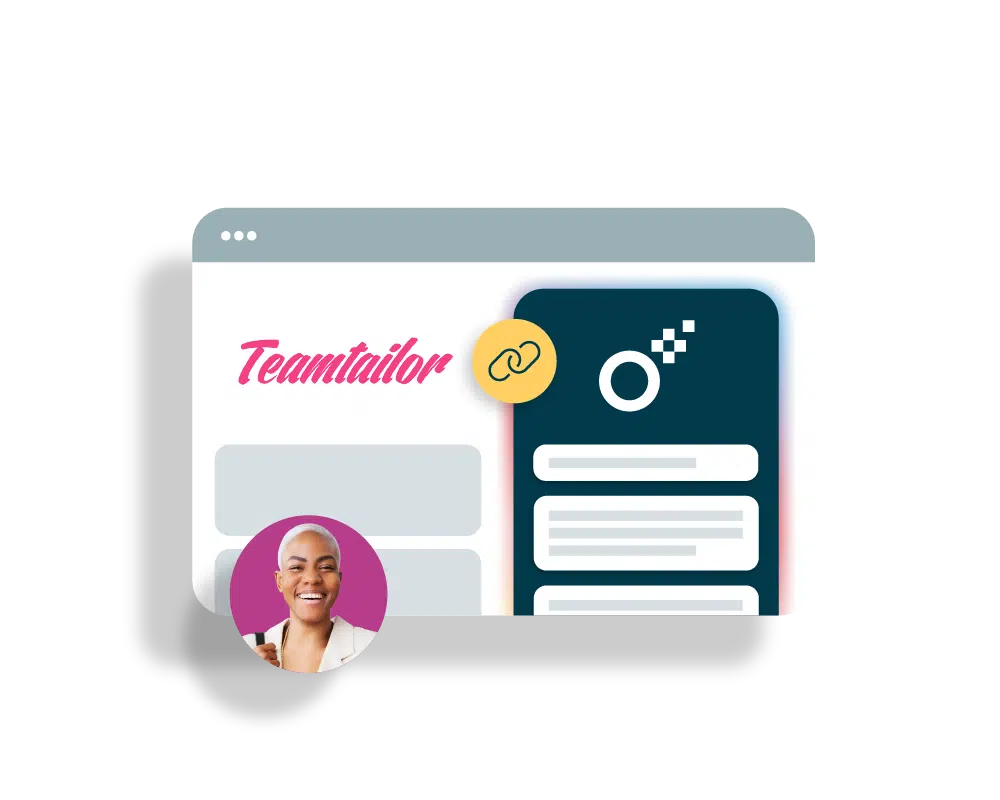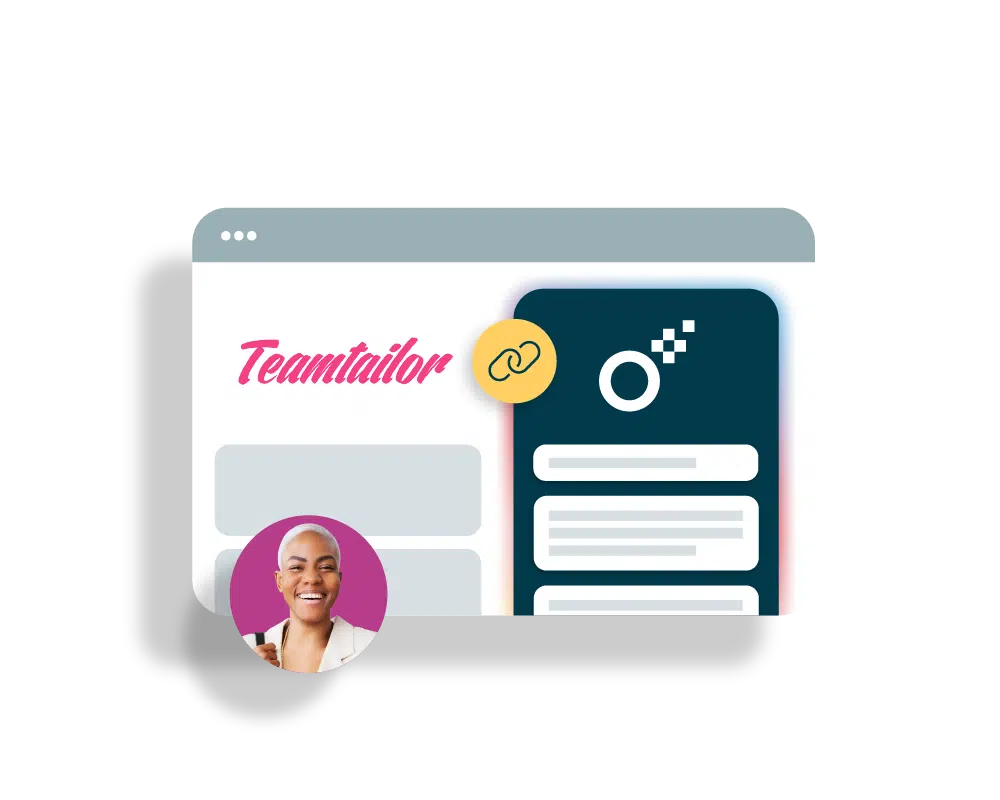 Enhanced candidate experience
Give your candidate the best experience in the final step of the recruitment process. Automate workflows, create personalized offers, collaborate with your candidate on the contract. And sign from wherever.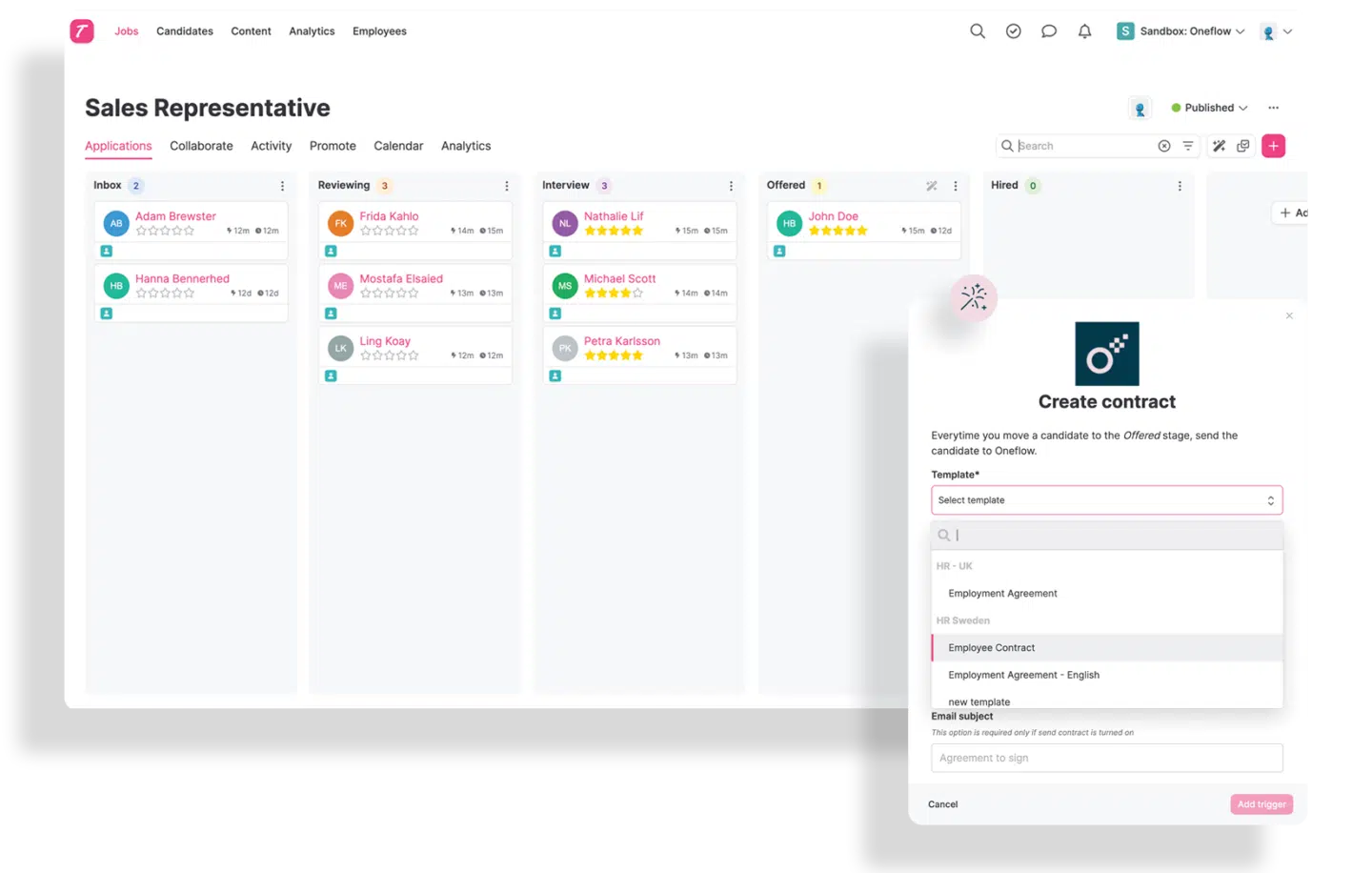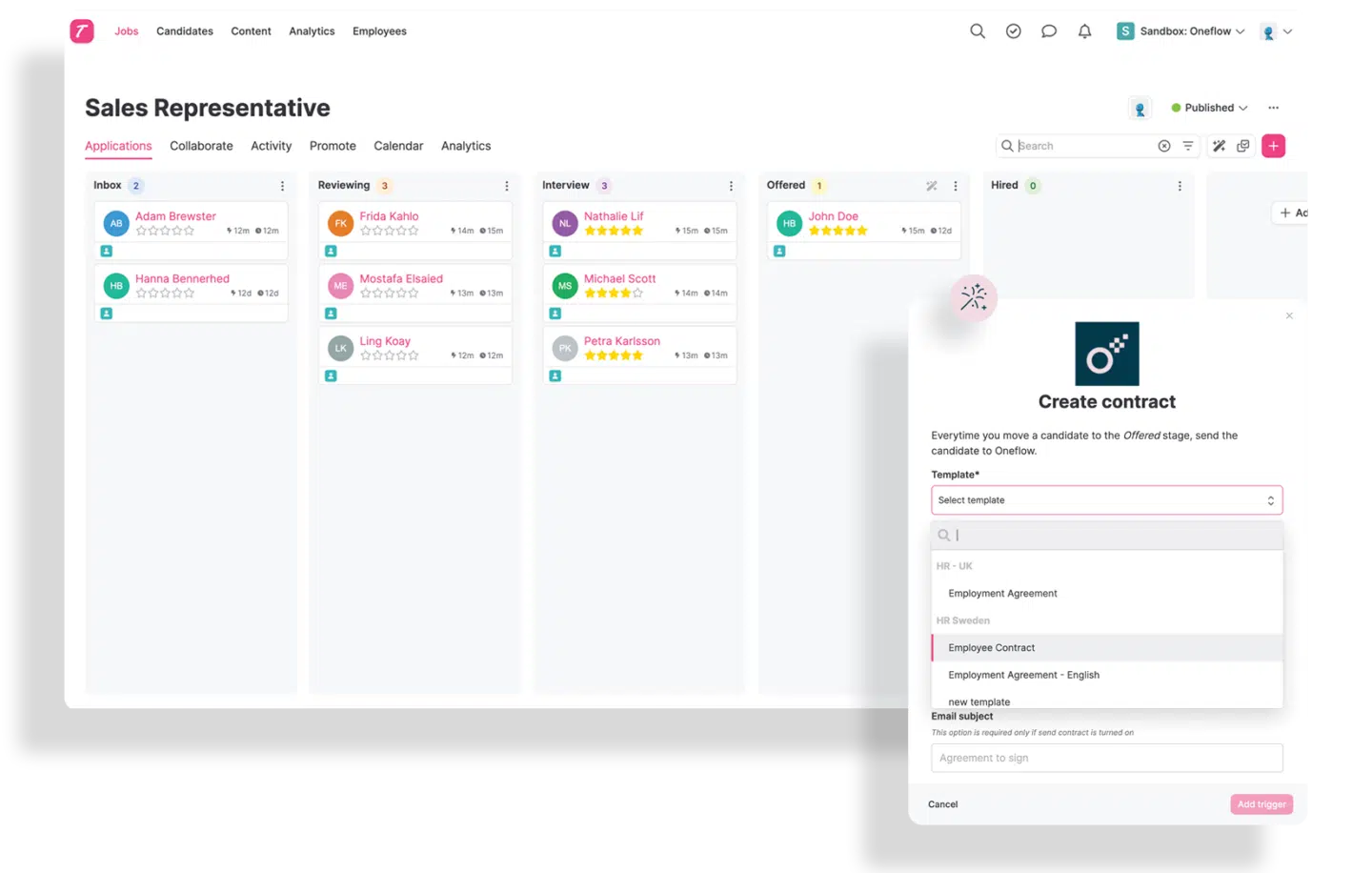 Take the candidate experience to the next level
Maximize the candidate experience with interactive offers that set you apart from the competition. Send a video greeting or a screen recording where you talk your candidate through the offer.
Measure your candidate's interest
Stay in control even after you've sent the offer. Get notifications when the candidate receives your offer, opens it, and suggests changes. And when the candidate signs, of course. Track the signing process directly on the candidate's profile in Teamtailor.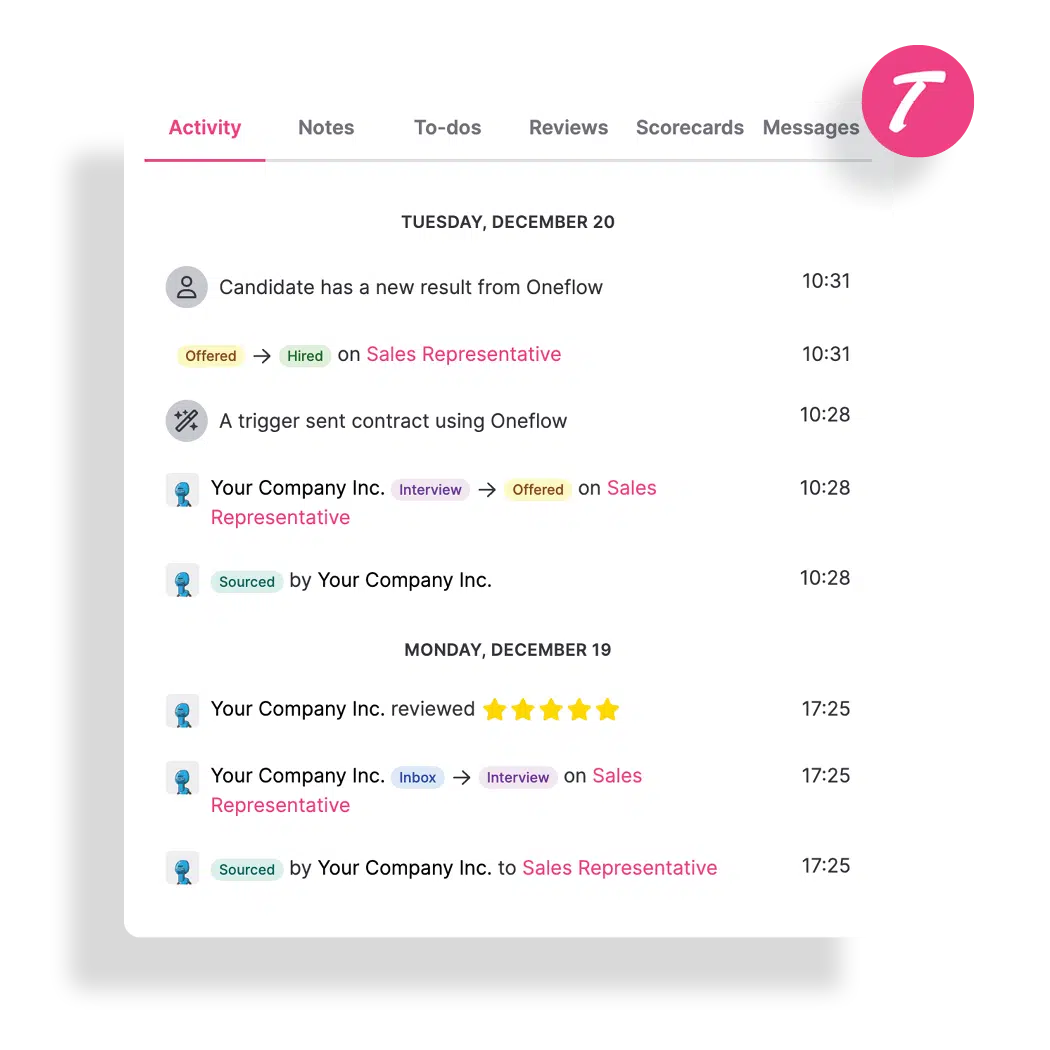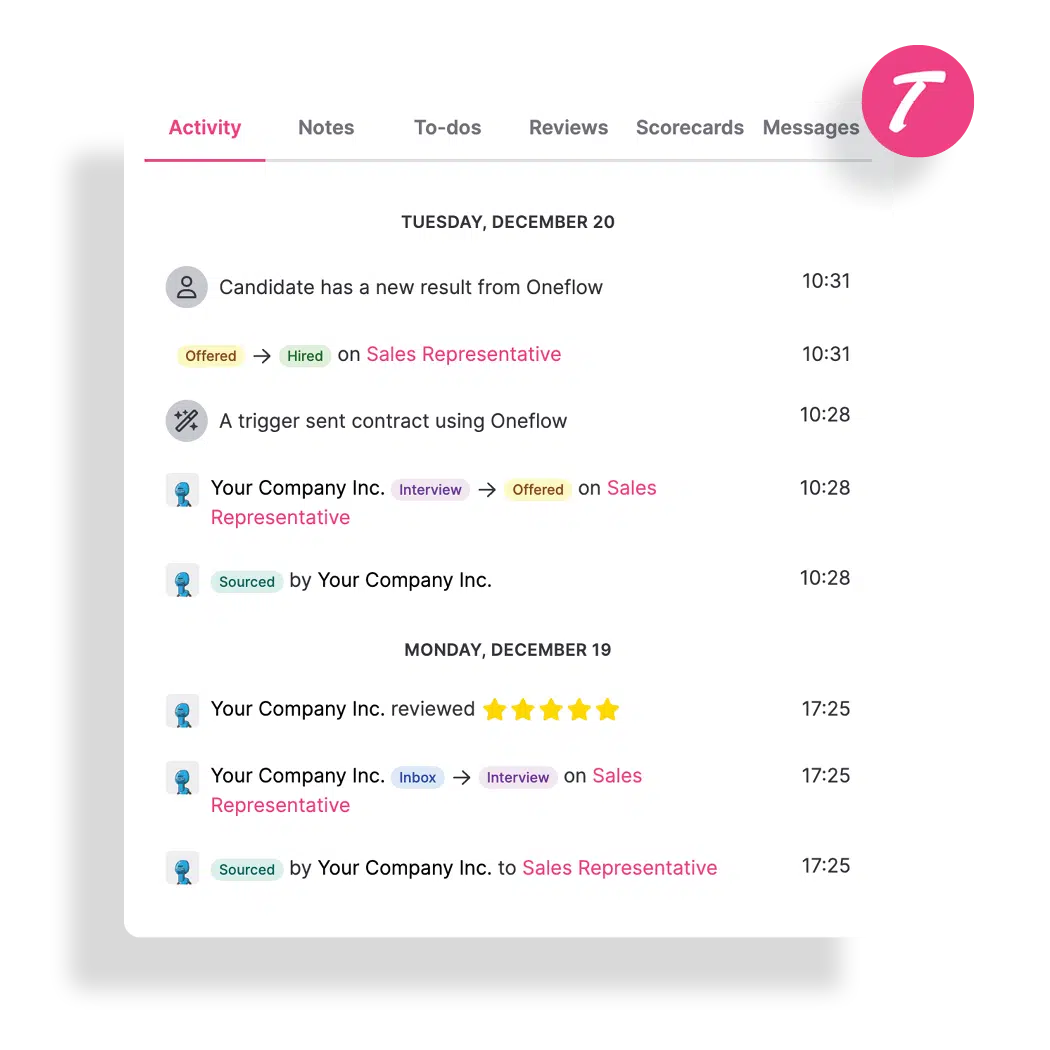 Wrap up the recruitment process faster
Don't waste precious time. Watch your contract being automatically created when you move the candidate to the offer stage in Teamtailor. Let the candidate add important information, like bank details. Sign on the go.
Get rid of admin pains
Get secure access to all of your contracts from Teamtailor. Easily find the contract you're looking for with smart search, filters, and tags. And let Oneflow remind you when a contract is about to start or end.
Find your flow in Teamtailor
Create from templates
Pick a template from Oneflow's library or create your own. Information already entered in Teamtailor will automatically transfer to the contract.
Get started right away
No coding is required to start sending contracts from Teamtailor. Just follow a few simple steps and you're ready to go.
Set up signing deadlines
Make sure the contract gets signed on time. Set a deadline so that you and your candidate get a reminder.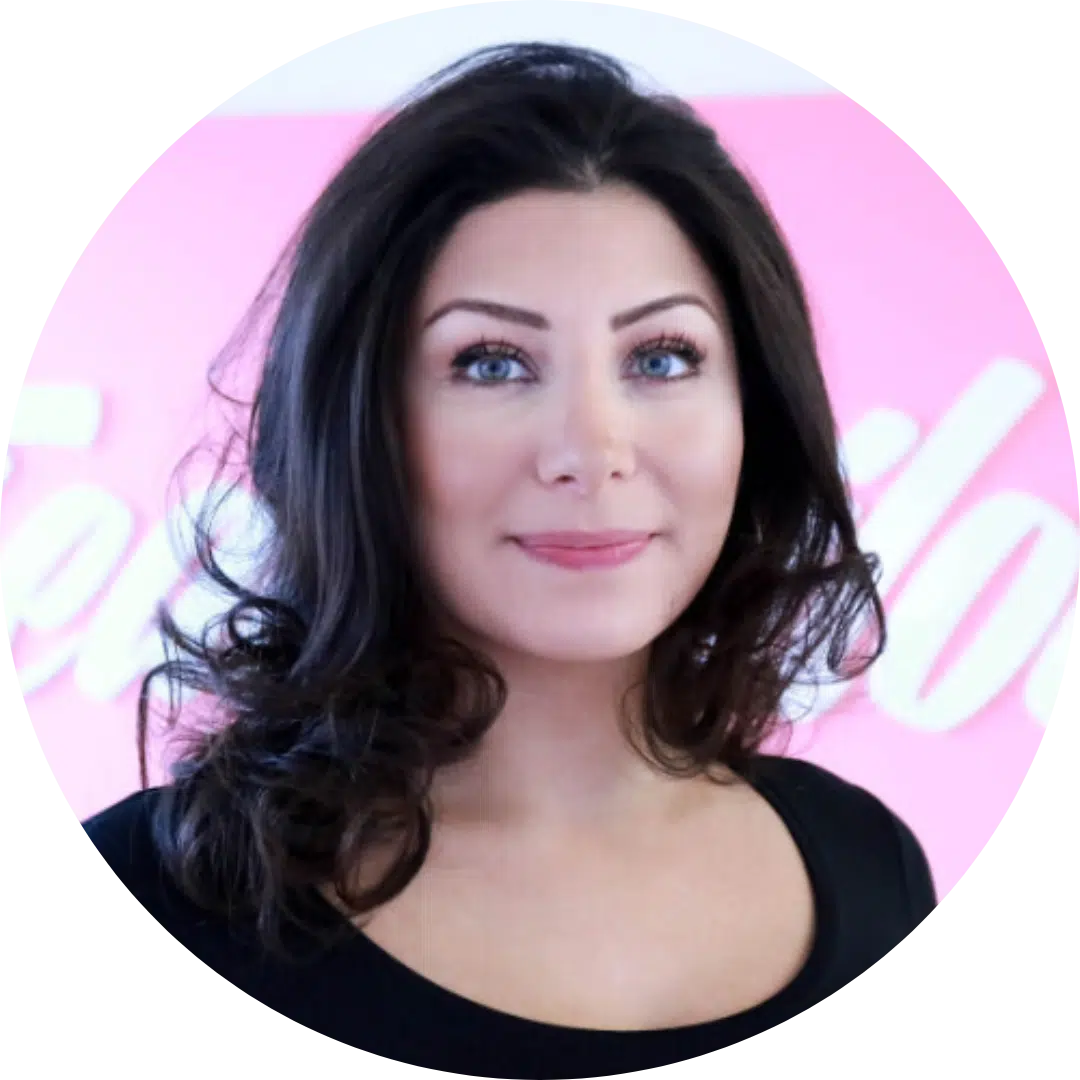 "The layout is really easy on the eye. When you want to work quickly and efficiently, you really want to avoid any kind of sensory overload and get distracted by a messy dashboard where you'll struggle to find features. In Oneflow, the placement of every feature makes sense."
Kholod Hindi
Sales and Business Developer
Teamtailor
FAQs
Where do I find the integration on Teamtailor Marketplace?
How do I get started with the Teamtailor integration?
Find everything you need to get started in our Help Center.
Who do I contact if I want to start using Oneflow for Teamtailor?