Microsoft Dynamics 365
The magic of Oneflow for Dynamics 365
+ Built by Oneflow + 100% native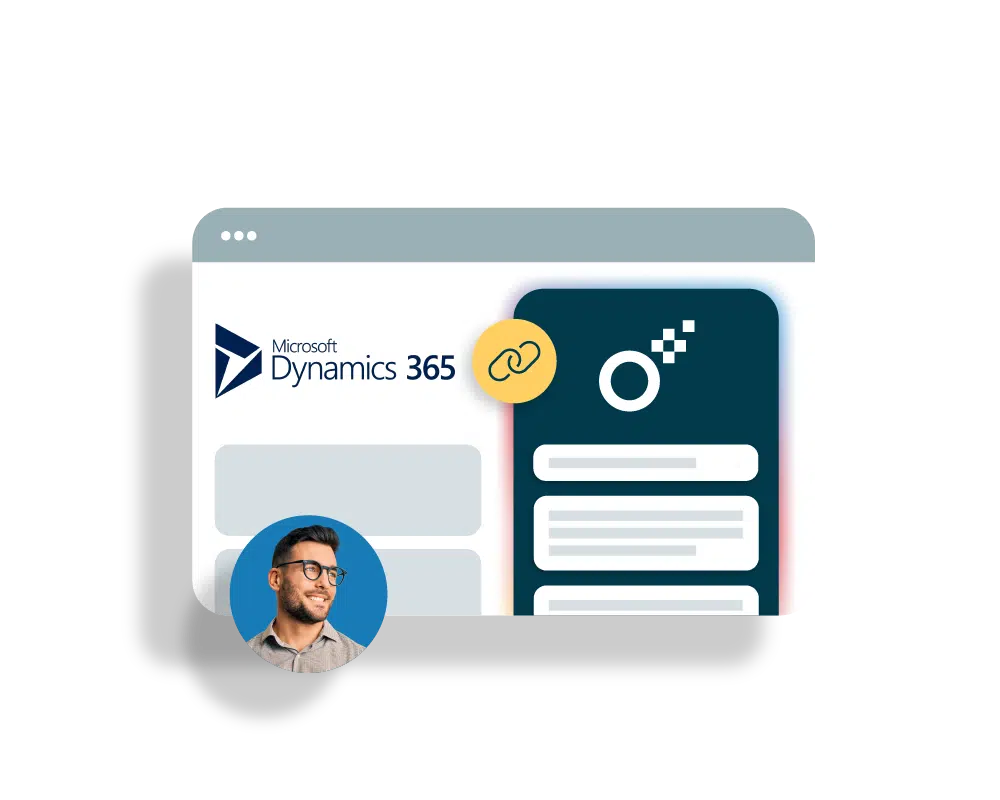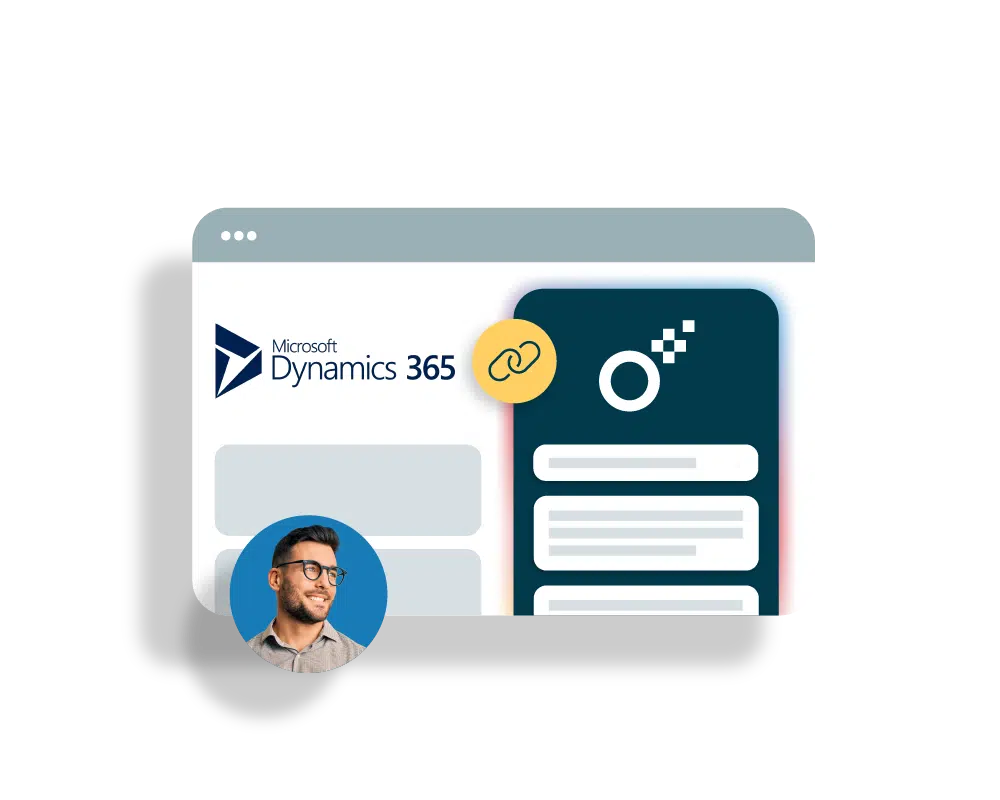 Automated contract creation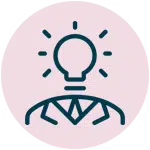 Create, sign, and negotiate contracts straight from Dynamics 365. Oneflow's two-way sync pulls your CRM data into contracts and sends finalized data back, cutting admin time and keeping Dynamics 365 as the single source of truth.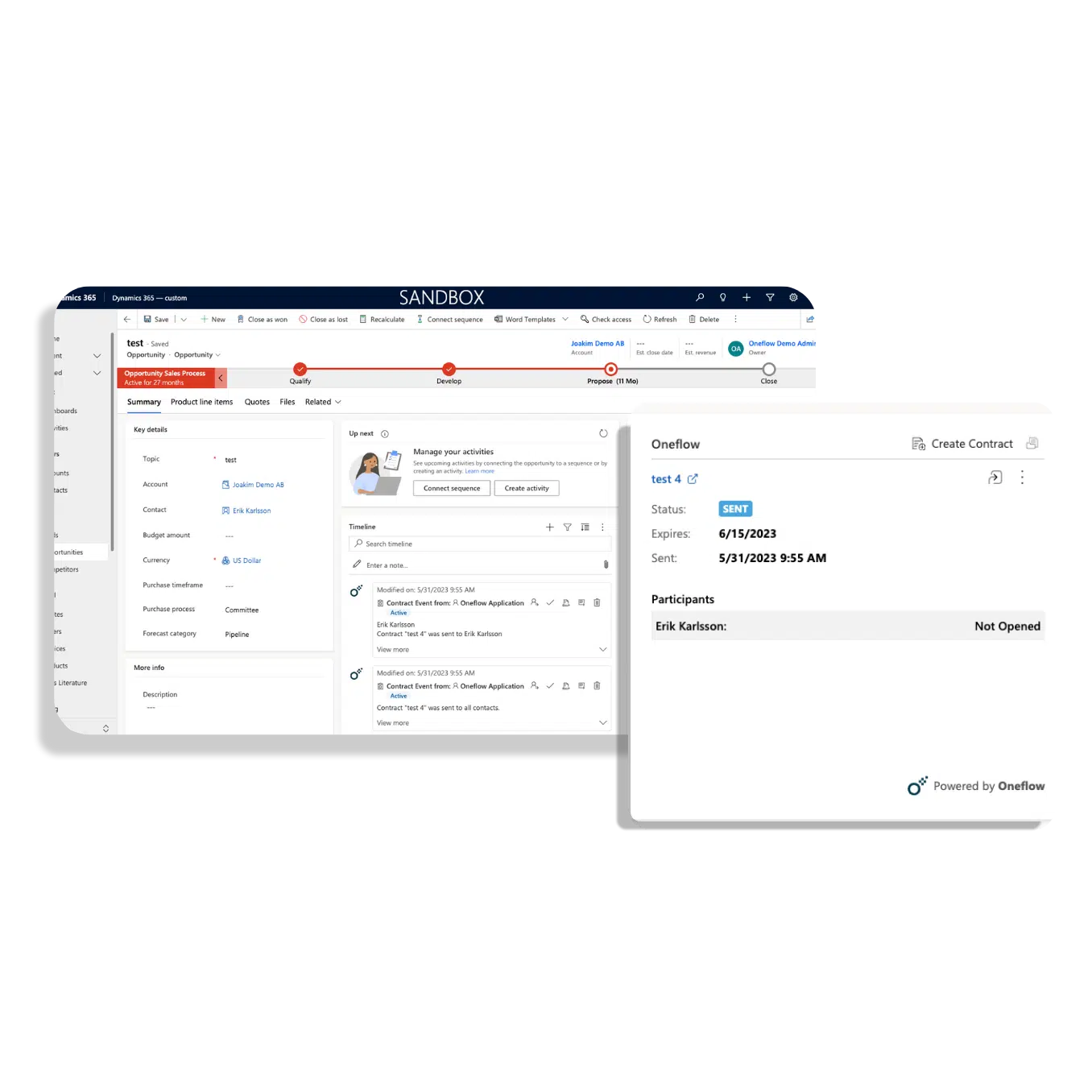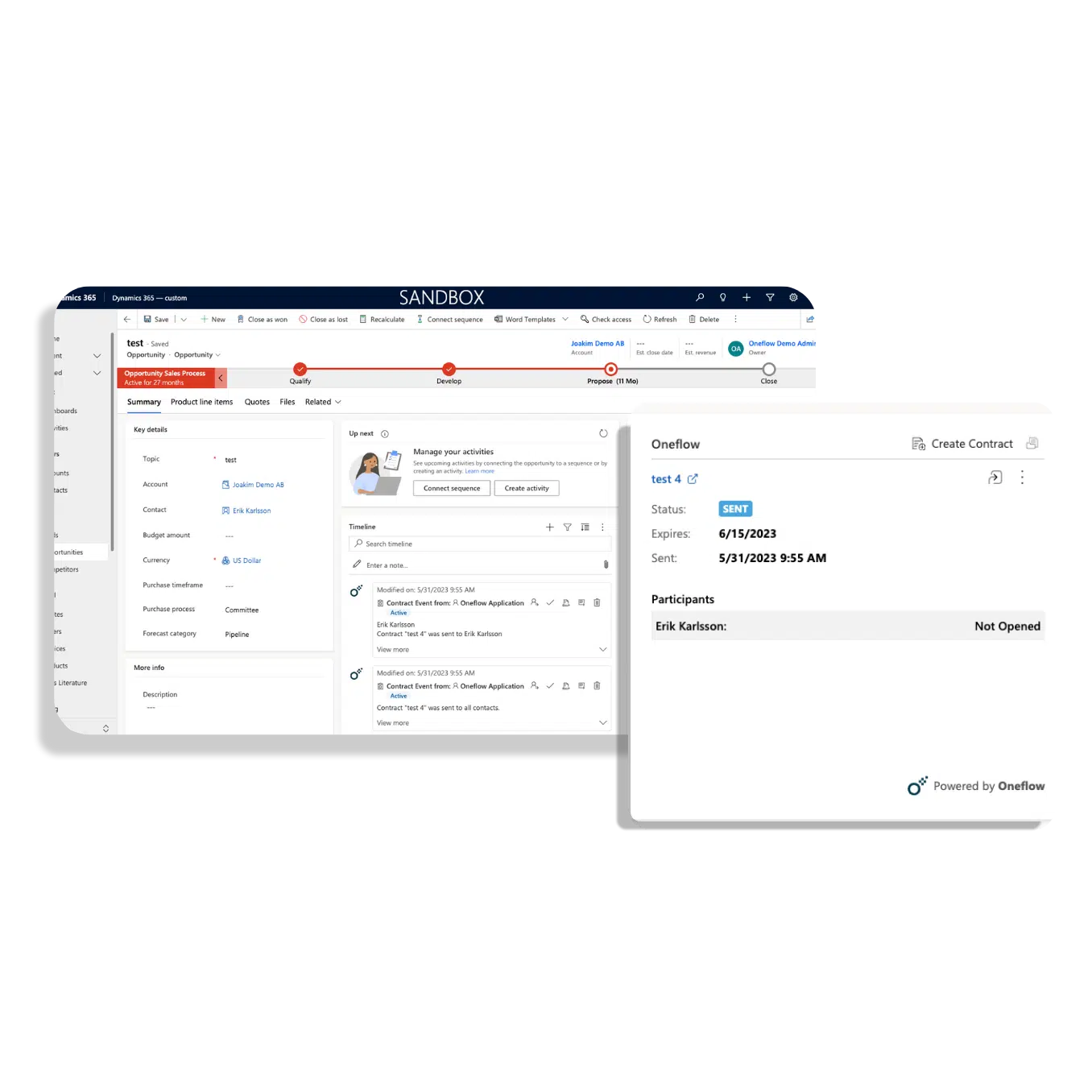 The whole contract lifecycle straight from Dynamics 365
You can manage your entire digital contract process, from propose to close, without ever having to leave. Digital contracts are native and flexible to fit perfectly within your existing workflow.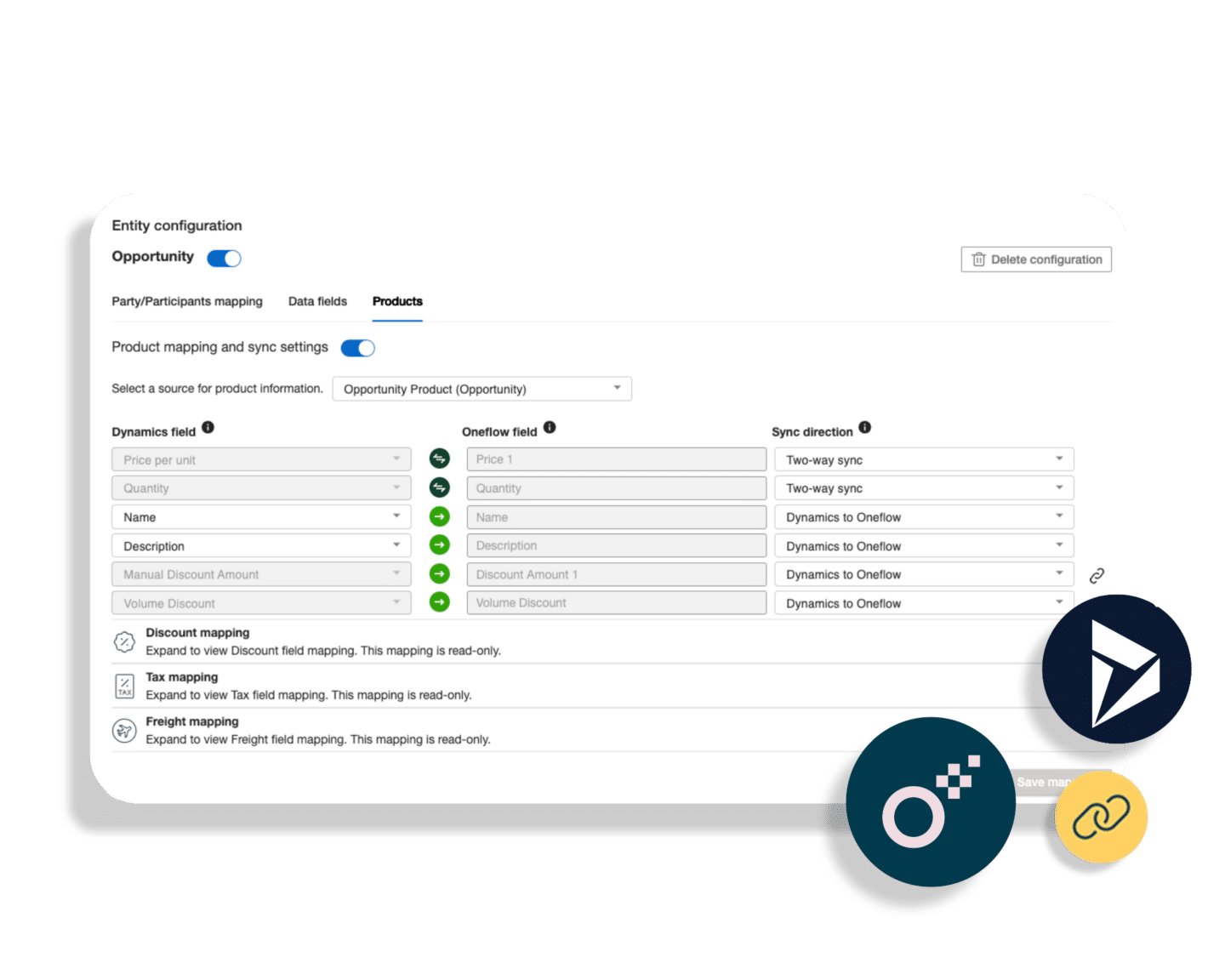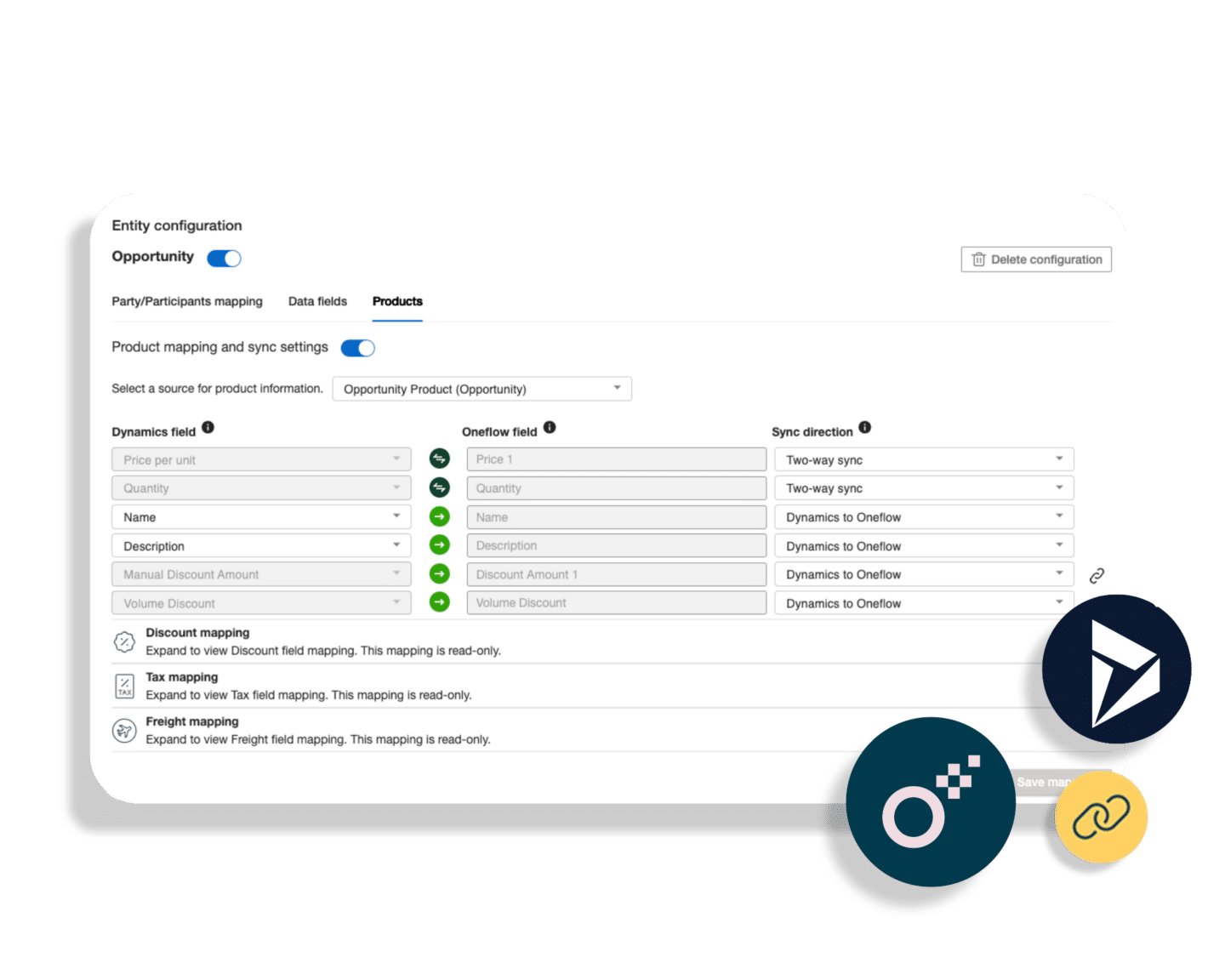 Frictionless Two-way sync
Keep Dynamics 365 as your single source of truth. Your CRM data will be auto-populated into your contract, and if any data field is changed in your contract between sending and signing, it will be updated in the respective Dynamics 365 fields as well.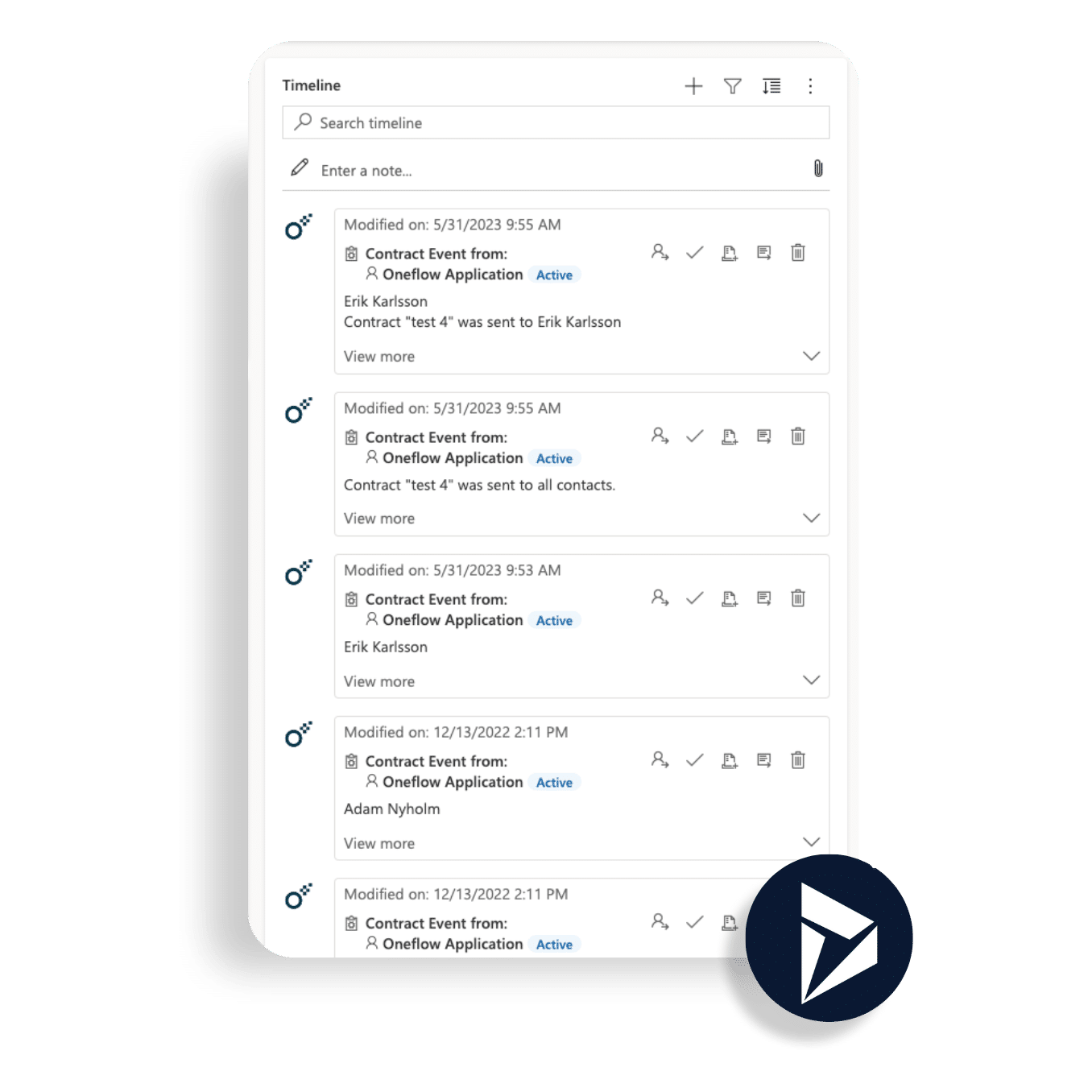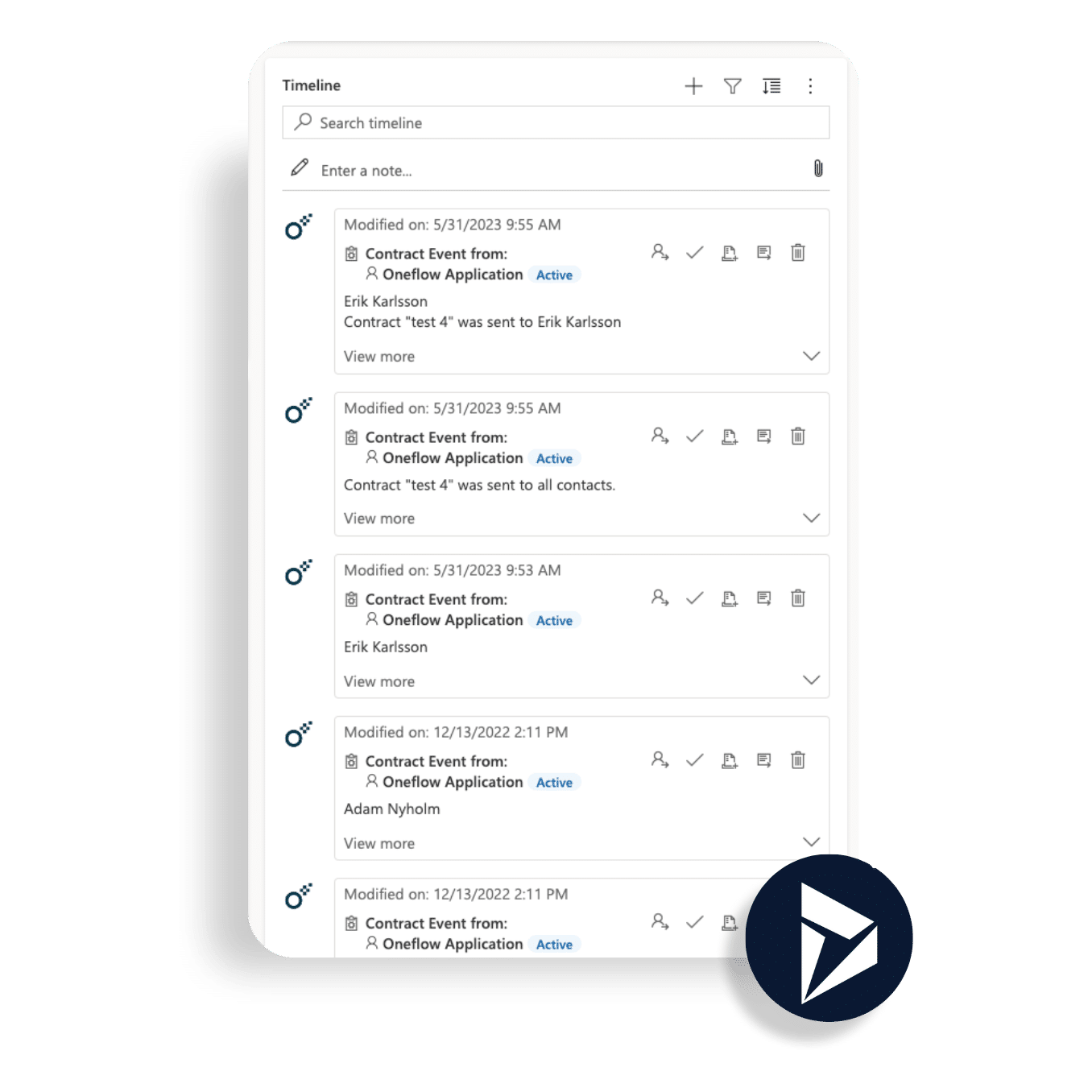 Track all contract status updates in real-time
Track all engagement, changes, and status changes to your contract directly in your Dynamics 365 timeline, so you can reach out to your counterparty when it matters most.
Create Dynamics 365 Dashboards and Queries
Oneflow stores data in Dynamics 365 so you can create dashboards and queries to keep track of vital contract data. You can check on the status of all of your contracts directly in Dynamics 365 to stay on top of every deal.
Find your flow in Dynamics 365
Eliminate admin
With two-way sync, you eliminate the manual work of filling in contract details, and keeping Dynamics 365 up to date.
Get organized
Make sure the right person has access to the right contracts. Create Workspaces for different types of contracts across your organization with permission control.
Stay informed
Full transparency in every step of the contract workflow. All changes made throughout the process are saved in the audit trail.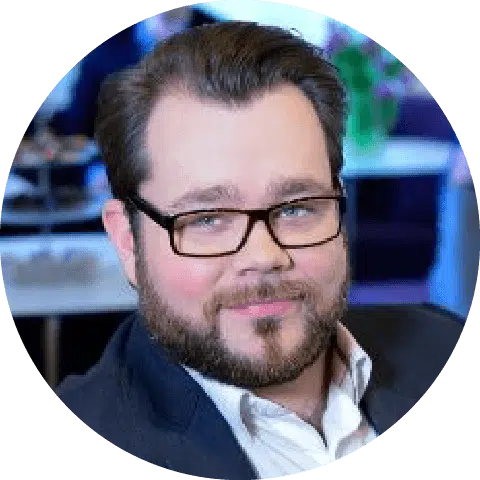 "Oneflow's strongest USP is clearly the opportunity to make rapid changes to the agreement during ongoing negotiations, without having to withdraw the entire agreement and then send a new one. This saves you an incredible amount of time and allows you to close much faster."
Fredrik Kastenholm
CEO & Co-founder
Bisfront
FAQs
Where do I find the integration on Microsoft AppSource?
Which Dynamics 365 products does the integration work with?
The integration works with Dynamics 365 Sales and Dynamics 365 Customer Engagement.
How do I get started with the Dynamics 365 integration?
We've gathered lots of useful information on how to get started in our Help Center.
Can I customize the Dynamics 365 integration?
Yes! Product logic can be changed to fit the needs of your business, and you can also extend the Oneflow application with custom logic. Get in touch if you'd like to know more.
Who do I contact if I want to start using Oneflow for Dynamics 365?
Glad you asked! You're welcome to book a demo and we'll take it from there.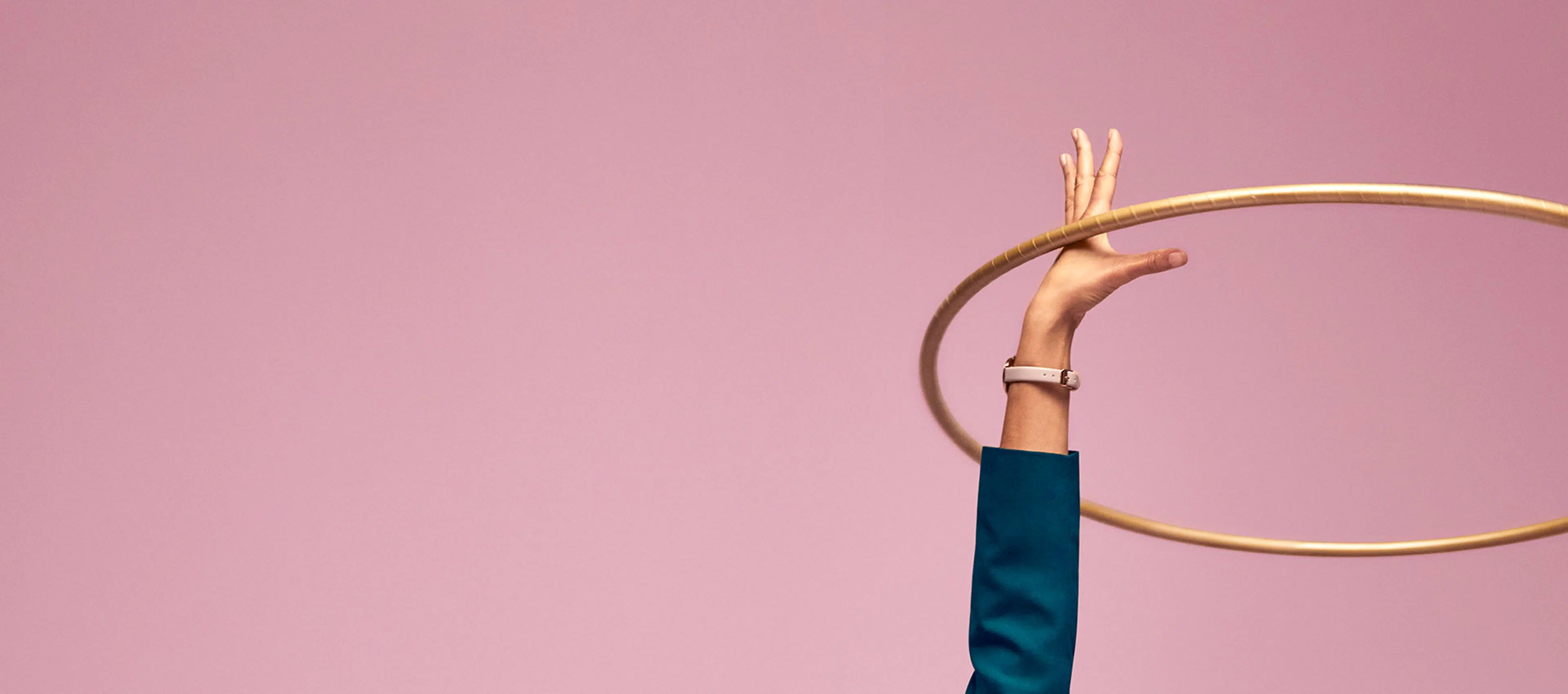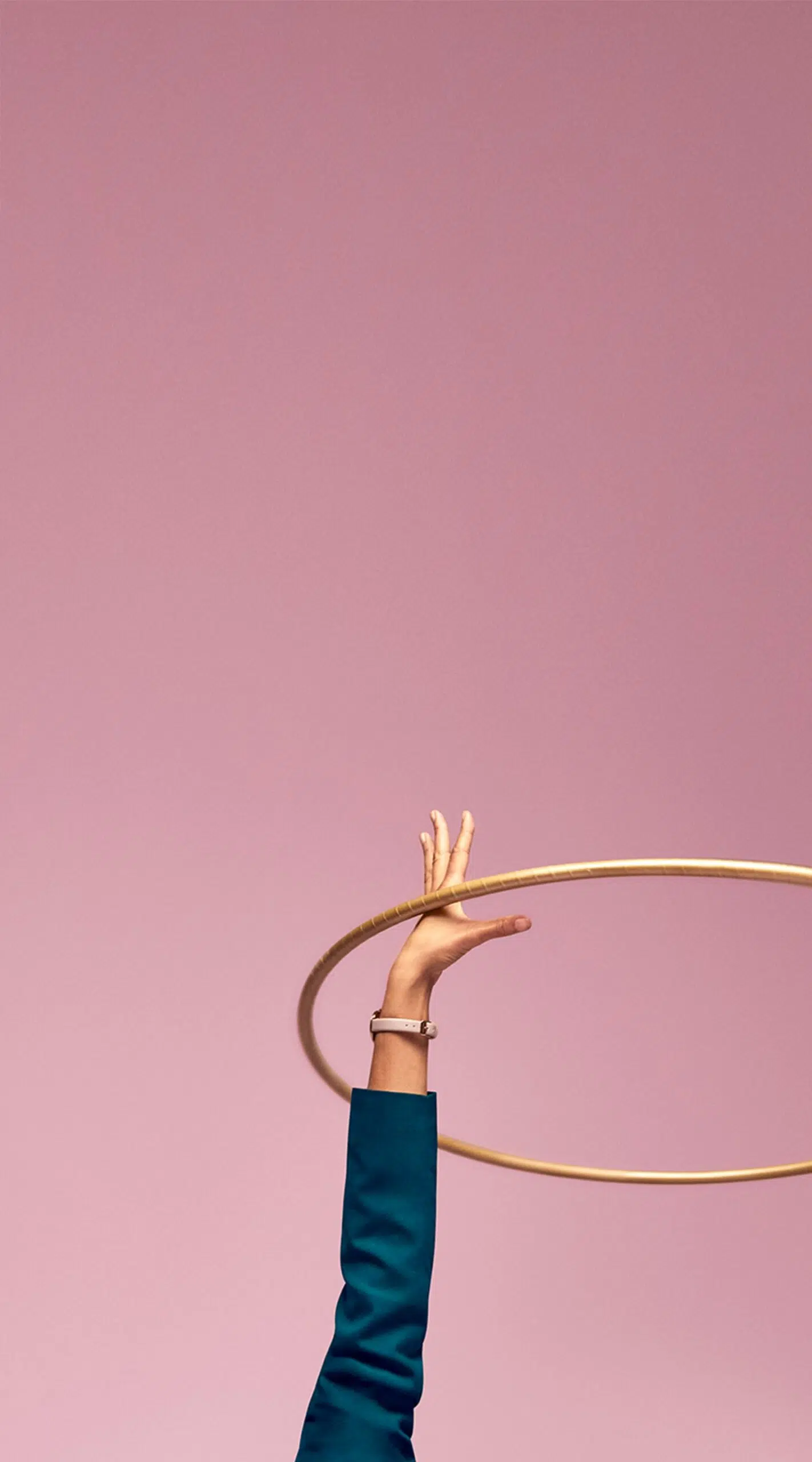 Keep on top
Discover the magic of Oneflow for Dynamics.