Salesforce
The magic of Oneflow for Salesforce.
+ Built by Oneflow + Free features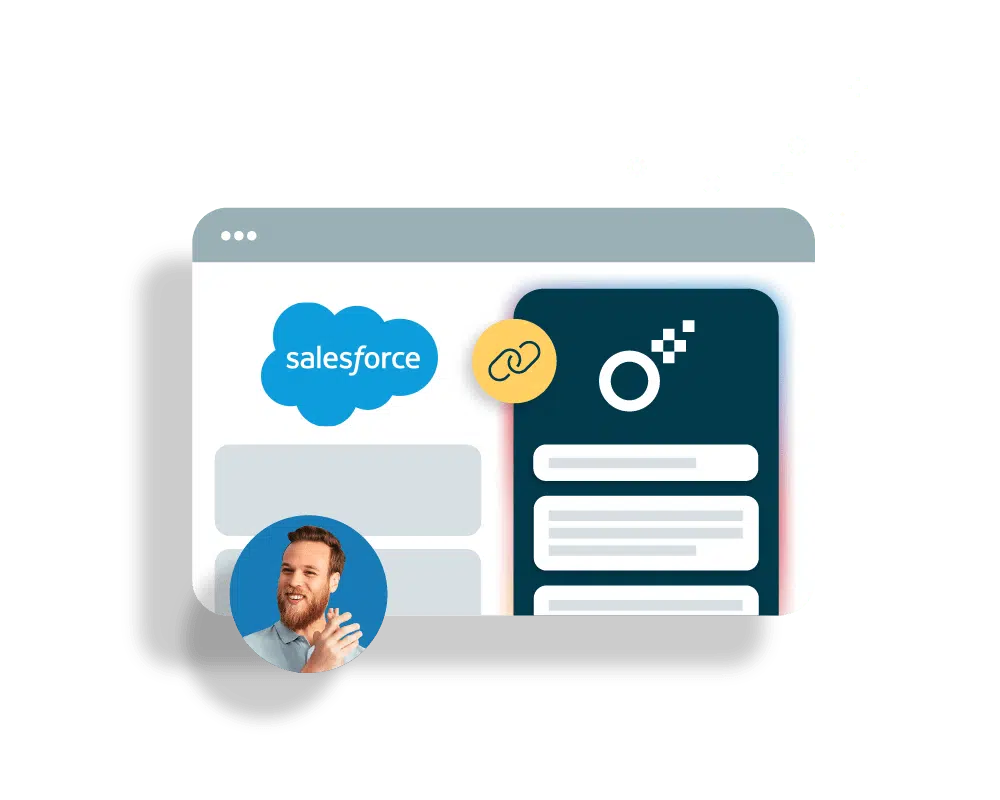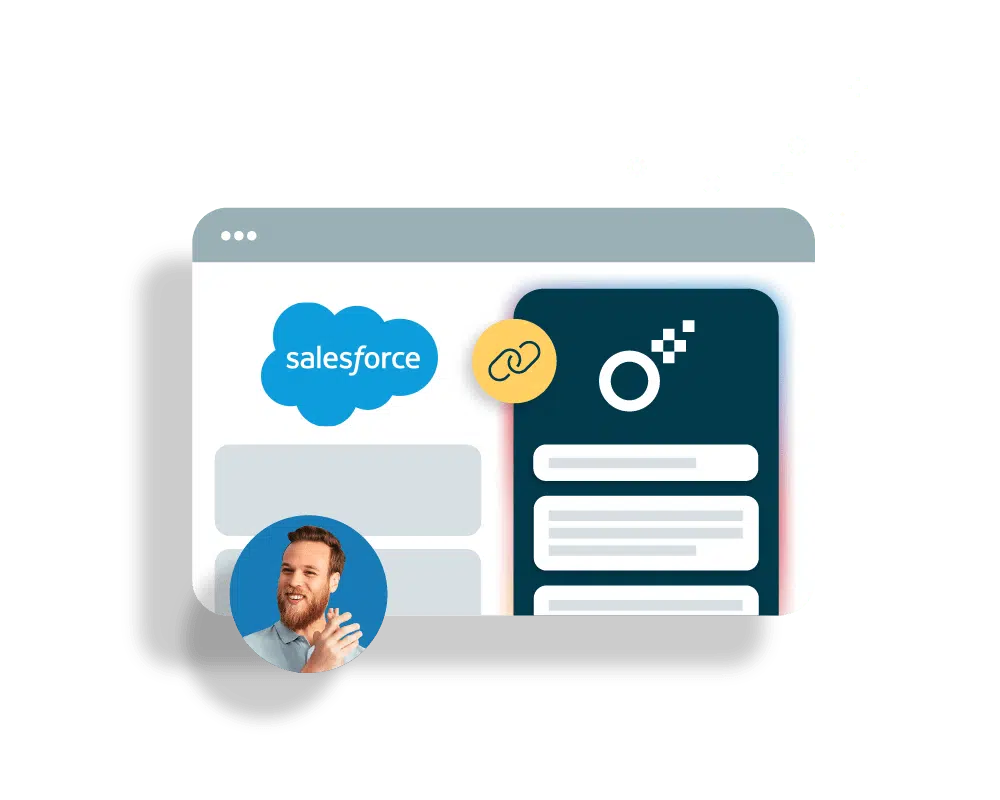 Flexible & configurable integration
Easily create a contract from any object inside Salesforce. Automate and customize your workflows, seamlessly transfer data and track the progress of each deal in real-time. Oneflow does the boring tasks for you while you focus on your deals.
Never leave Salesforce with Oneflow
From proposal to close – manage the entire contract process directly inside of Salesforce. All Oneflow documents are easily created, accessed and downloaded in Salesforce. Stay on top of your contract pipeline and track the progress of each deal in real time in your Activity Timeline.
Automatically create a contract from any Object
Oneflow's contract wizard can be added to any, and all objects – standard or custom. Save valuable time with truly digital, automated contracts inside Salesforce.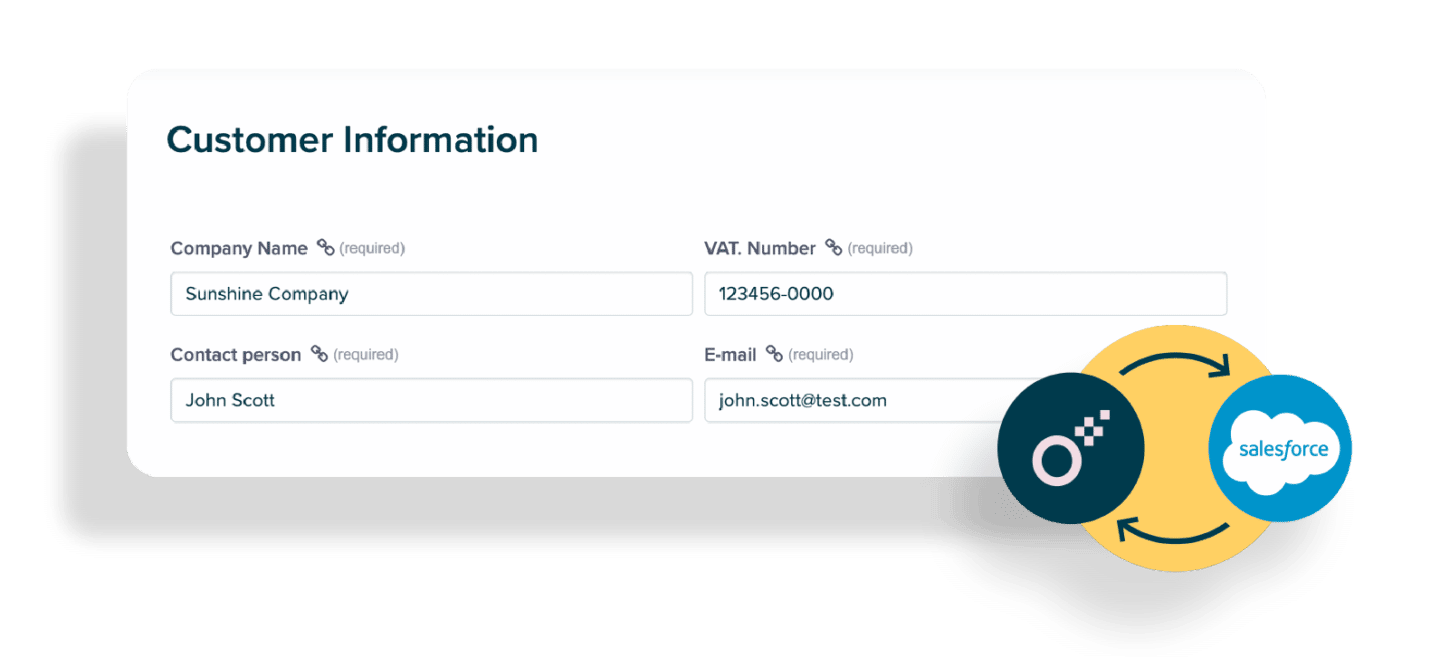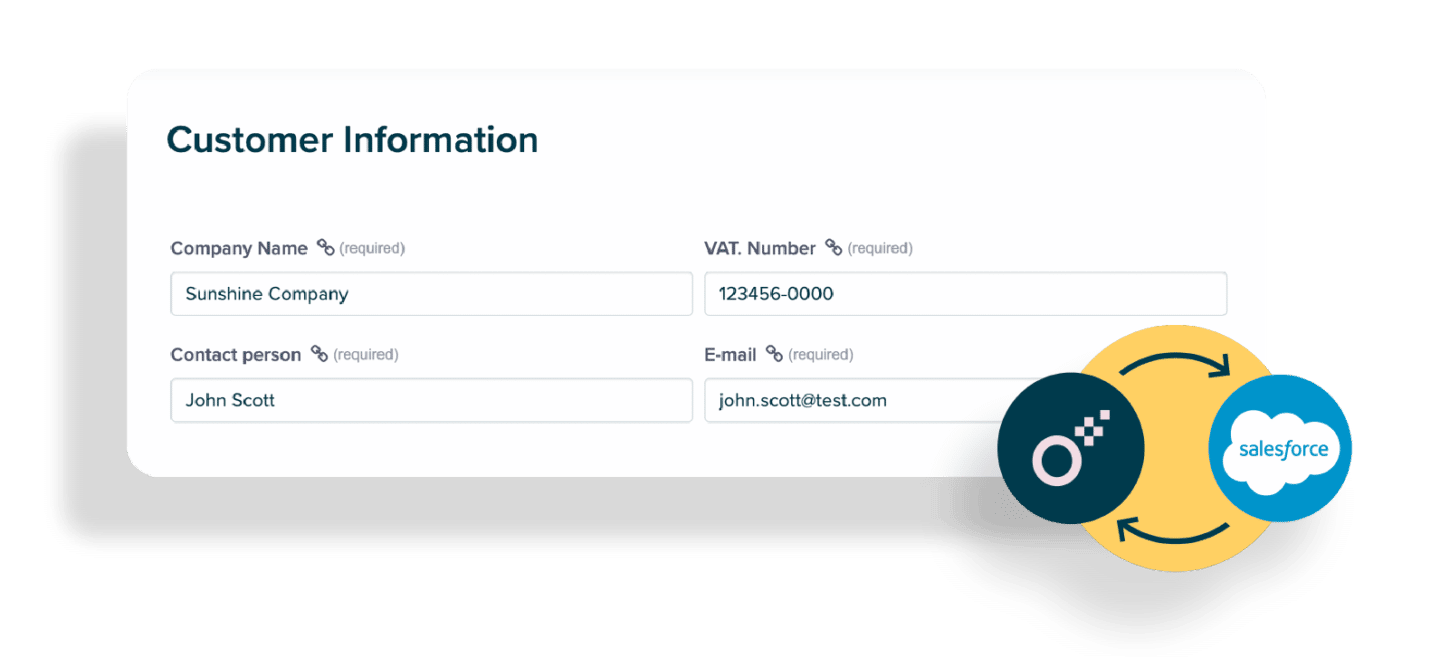 Frictionless two-way sync
Once a contract is created, all data is automatically synced into the linked data fields. Interactive product tables let your counterparties confirm, or update items during negotiations. Thanks to the new out-of-the-box two-way sync, any changes made in either Salesforce or the contract, will seamlessly be transferred between the platforms without you having to lift a finger.
Turn your custom objects into products
It's now possible to transfer information from any object into the Oneflow product table. This means that you out-of-the-box can transfer custom information about a product in Salesforce into the Oneflow document, without any friction.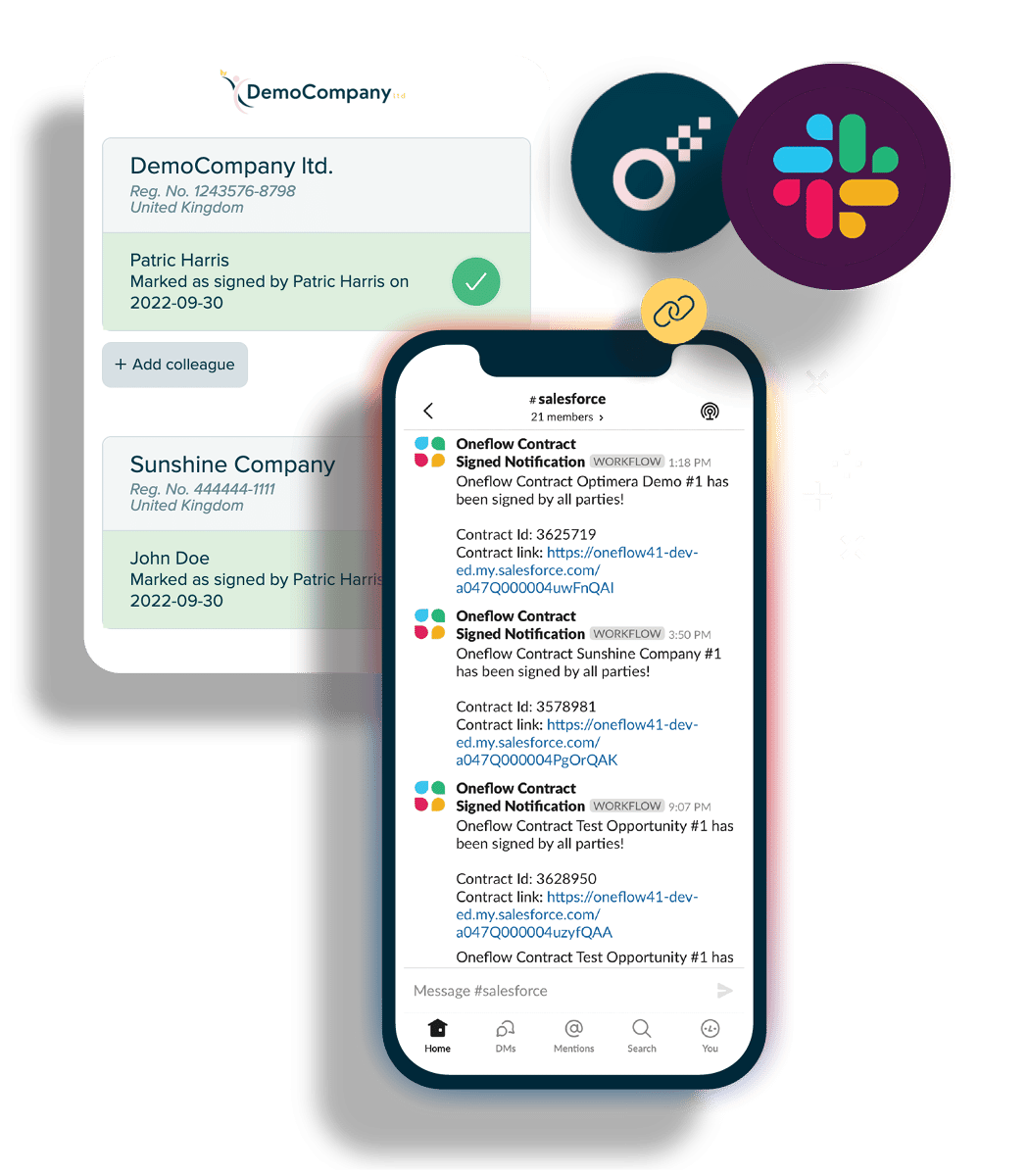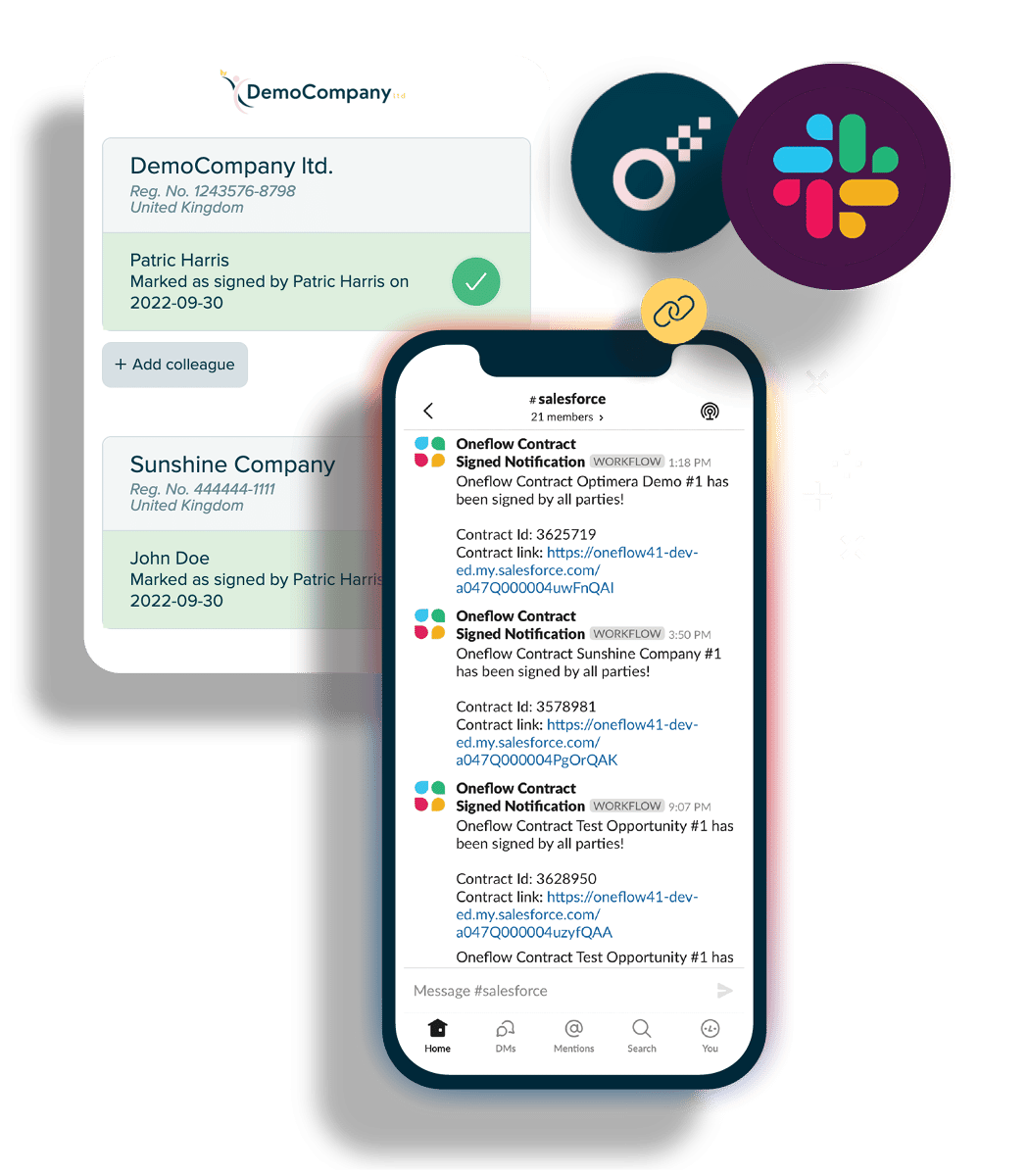 Slack integration
Get automatic notifications to Slack whenever changes are made to your documents. Configure this setting to fit your needs and decide what actions you want to get updated about.
Handle B2C with ease
Choose if your counterparty signs as a company member or as an individual. Whether you're using Salesforce for B2B or B2C, you can create truly digital, interactive contracts with legally binding e-signatures.
Take control
No need to reinvent the wheel. With our Salesforce flow-based solution, you can customize everything to fit your processes and needs. Automate your workflows with pre-built templates and Oneflow's invocable methods. Once it's set up, contract magic is just a few clicks away.
Find your flow in Salesforce
Eliminate data entry
Only enter data in Salesforce once. Accounts, Opportunities, Contacts, Products, Quotes, and any other Object will automatically sync to your contract.
No coding required
You don't need any coding skills to set up Oneflow for Salesforce. All you need is to follow a few simple steps and you're ready to go.
Reduce risk and errors
Make sure the right terms are used in outgoing proposals by locking down content in the template. You can either pick a template from Oneflow's library or create your own.
"Integrated with Salesforce and CPQ, Oneflow makes it super simple to create Offers and Contracts directly from the opportunity with items from the related quote. The HTML format lets you work in the same document instead of uploading new versions for every change before signing."
Anette Johnsen
Sales Operations Manager
Puzzel
FAQs
Where do I find the integration on Salesforce Appexchange?
Which Salesforce editions does the integration work with?
The integration is Lightning ready and works with Professional edition and up.
How do I get started with the Salesforce integration?
We've gathered lots of useful information on how to get started in our Help Center.
Can I customize the Salesforce integration?
Yes! You can tailor the integration to fit your needs. Get in touch if you would like to know more.
Who do I contact if I want to start using Oneflow for Salesforce?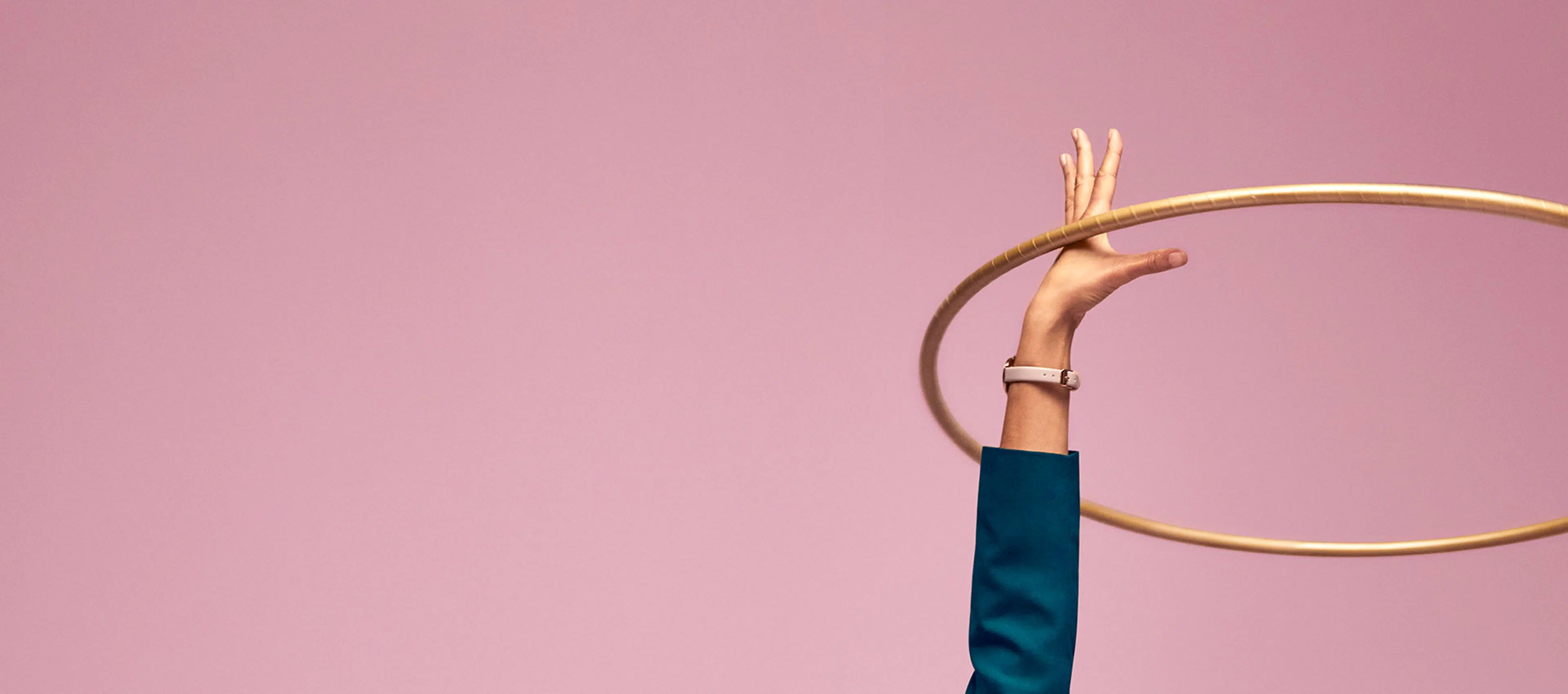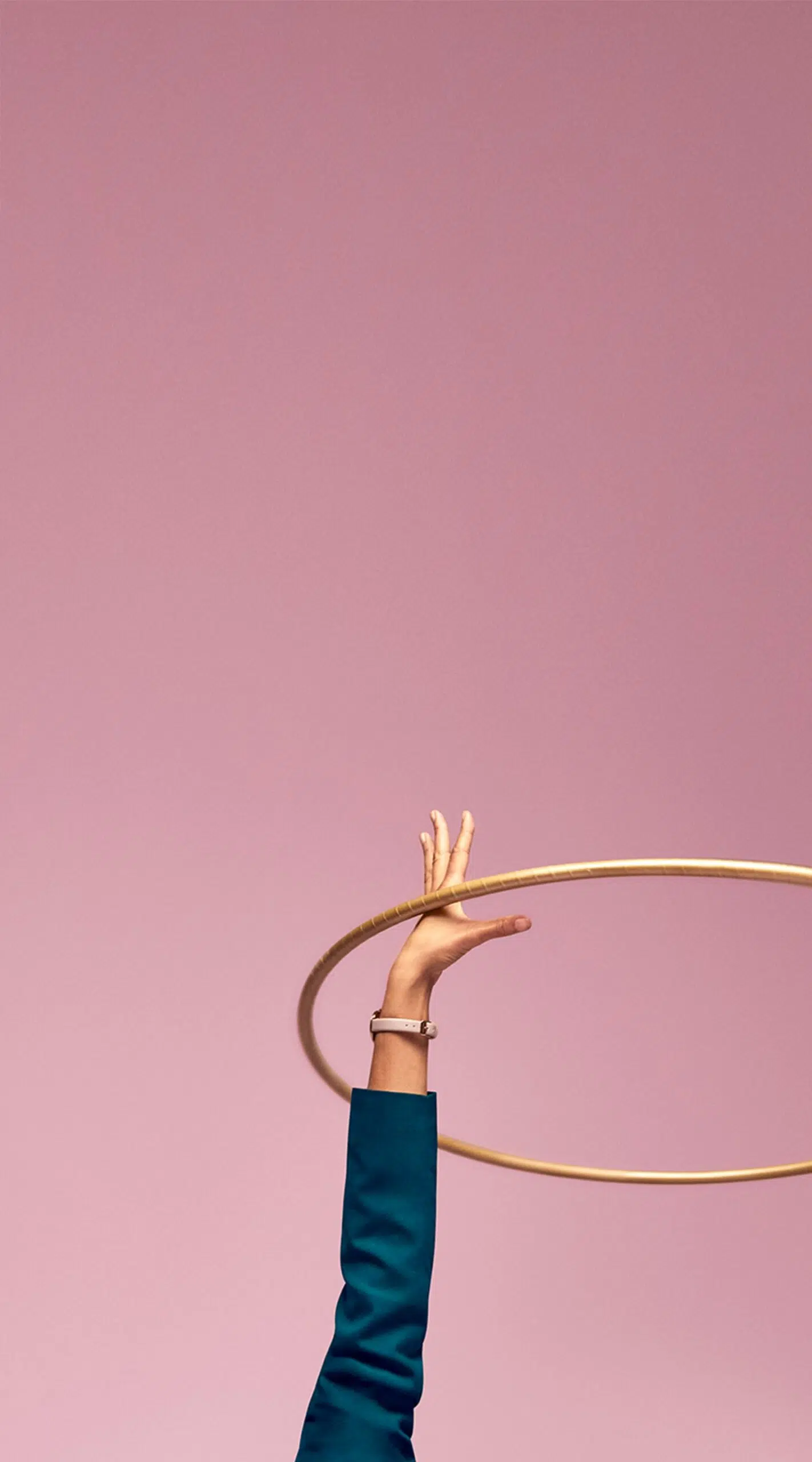 Keep on top
Discover the magic of Oneflow for Salesforce.