See every contract lifecycle event in one place. Know when they expire, need to be renewed, and receive reminders to stay on top of each contract in your workflow.
We're all familiar with the format of a calendar. It's a tool that we as humans have been using to plan and structure our lives around for millennia. We plan our personal and professional lives around lifecycle events. Such as dinner with friends on a Friday evening, the kids' football game on Sunday morning, and the weekly Wednesday progress meeting at work. Calendars allow us to always know what's coming up so that we never miss an important event.
Now inside of Oneflow, you can visualize the events of your contracts and receive reminders about them to plan accordingly. That way you can keep deals moving forward and keep customers happy with the recently released calendar view feature.
Pascal Hardne, Product Director at Oneflow says "It's great to have the ability to view upcoming contract events in a format that everyone is familiar with in their day to day life. Just as you would highlight an important date on your calendar for a doctor's appointment and receive a reminder about it, that capability is now inside of Oneflow."
This is a feature that's sure to enhance the contract workflows for all current and future Oneflow users.
All your contract lifecycle events are in one place
Every contract inside of Oneflow tracks the events that occur during it. They're called lifecycle events. They consist of a contract expiring, the start of a new contract, the status of recurring contracts such as the start and end dates, as well as the renewal status (terminated or renewed). Finally, there are reminder messages triggered for all of the events listed above.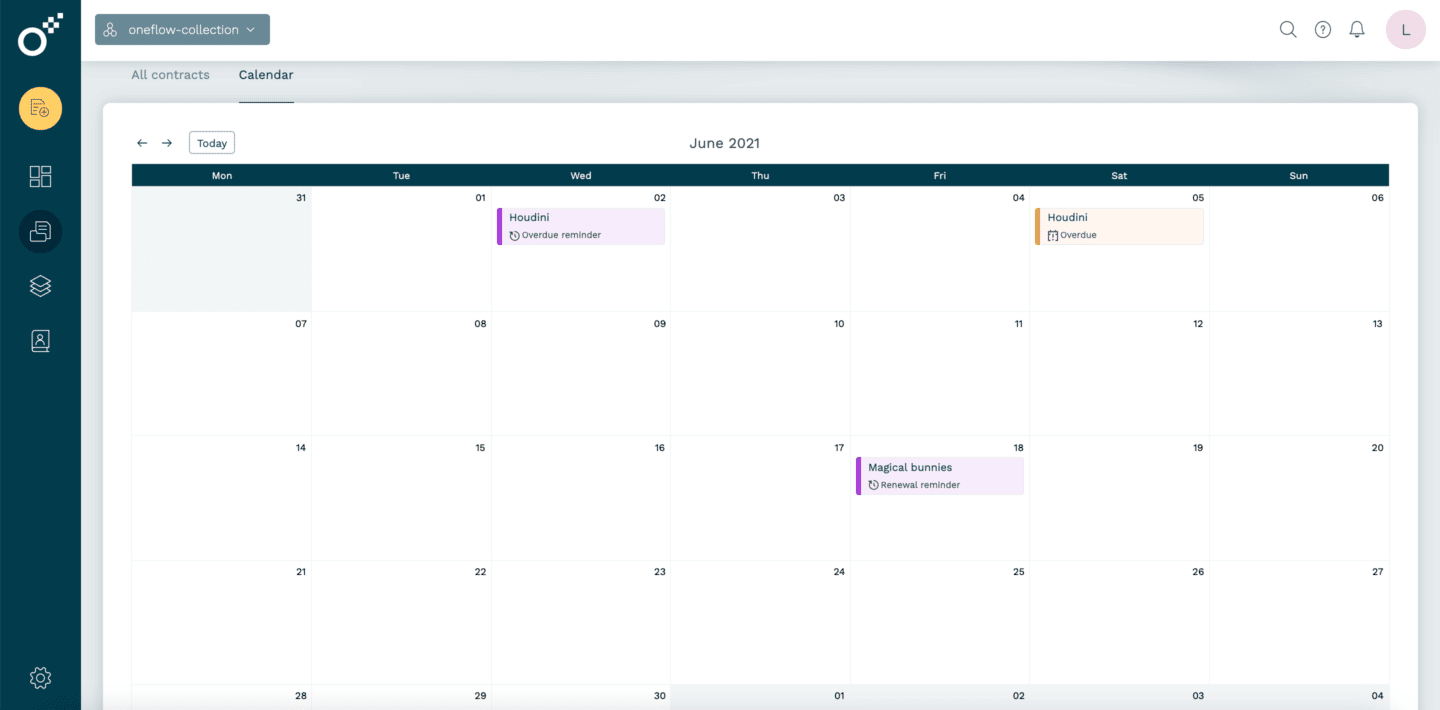 For each lifecycle event attached to a contract, you'll be able to visualize it on the calendar inside of Oneflow. As it's probable you'll have many contract events on the same day, you have the capability of seeing as many as ten events on each calendar day. So as not to keep things too cluttered it's presented in a neat and digestible way with each contract event tied to a client.
"You'll be able to concretely see when a contract is set to renew or expire. This will help our users better manage their contract flows and work more efficiently," says Pascal. "It's going to make things smoother in the long run as many people are visual thinkers. Seeing your contracts in a calendar view helps to keep them top of mind."
Read also: 12 benefits of digital signature
Never miss an event
With the launch of this new feature, you'll never miss a contract event in the future. The visualization of all your contract events in one place will allow you to strategically plan out your contract flows. Stay on top of your renewals, expirations and receive early reminders to ensure every deal is properly accounted for.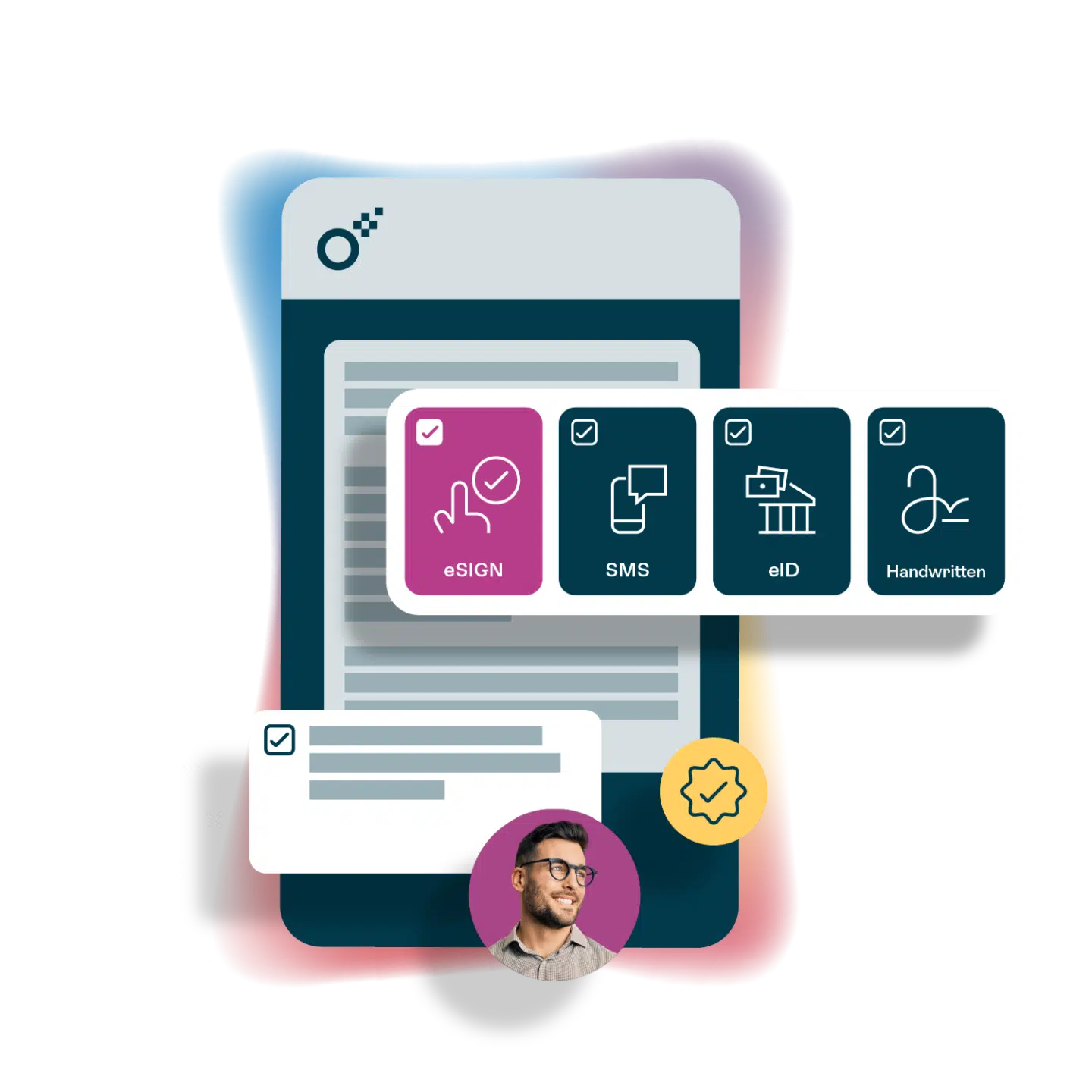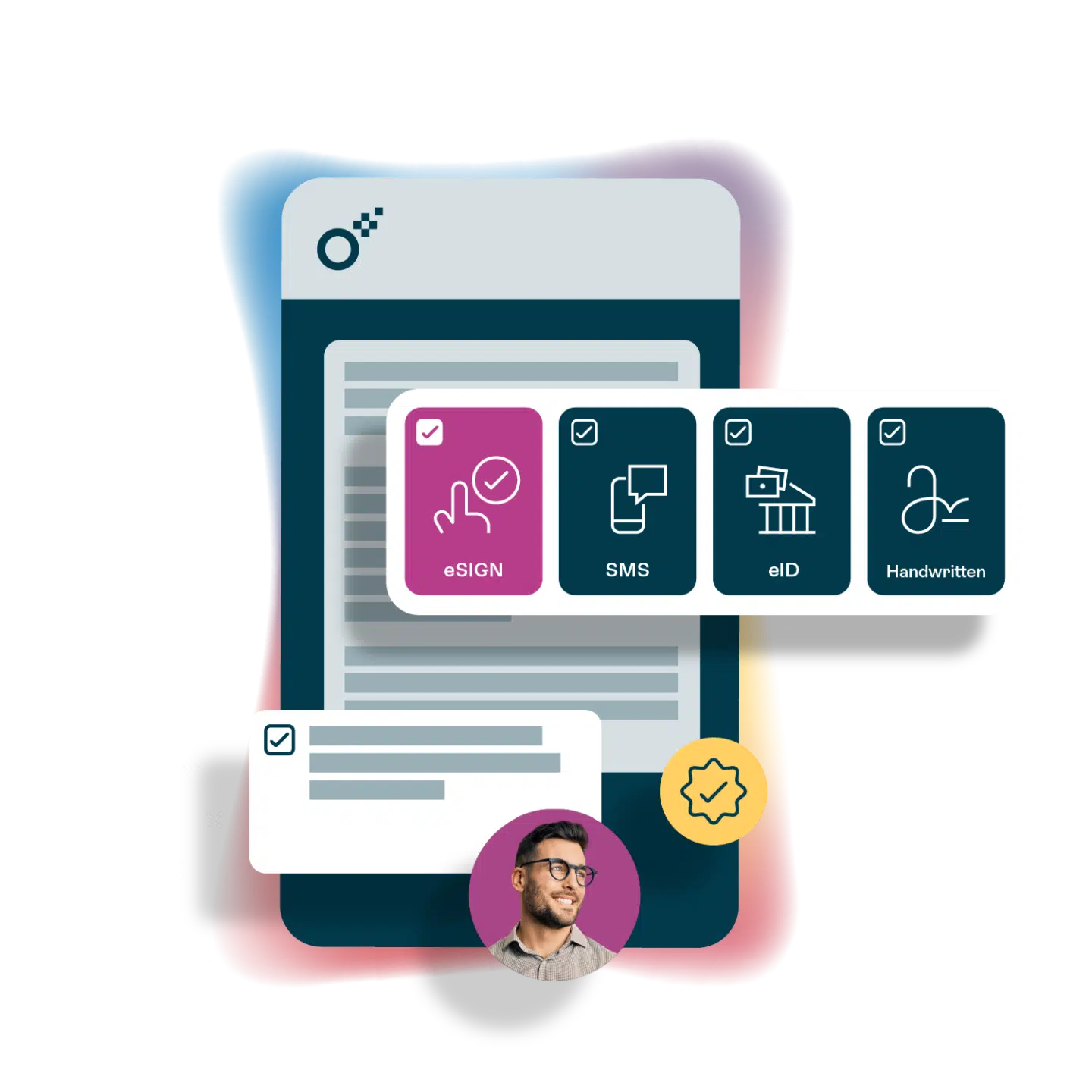 Ask us anything about truly digital contracts
Want to know more about digital contracts or the future of contract handling? We'd love to hear from you.