SuperOffice
Streamline sales processes with automated digital contracts inside SuperOffice.
+ Built by Oneflow + 100% native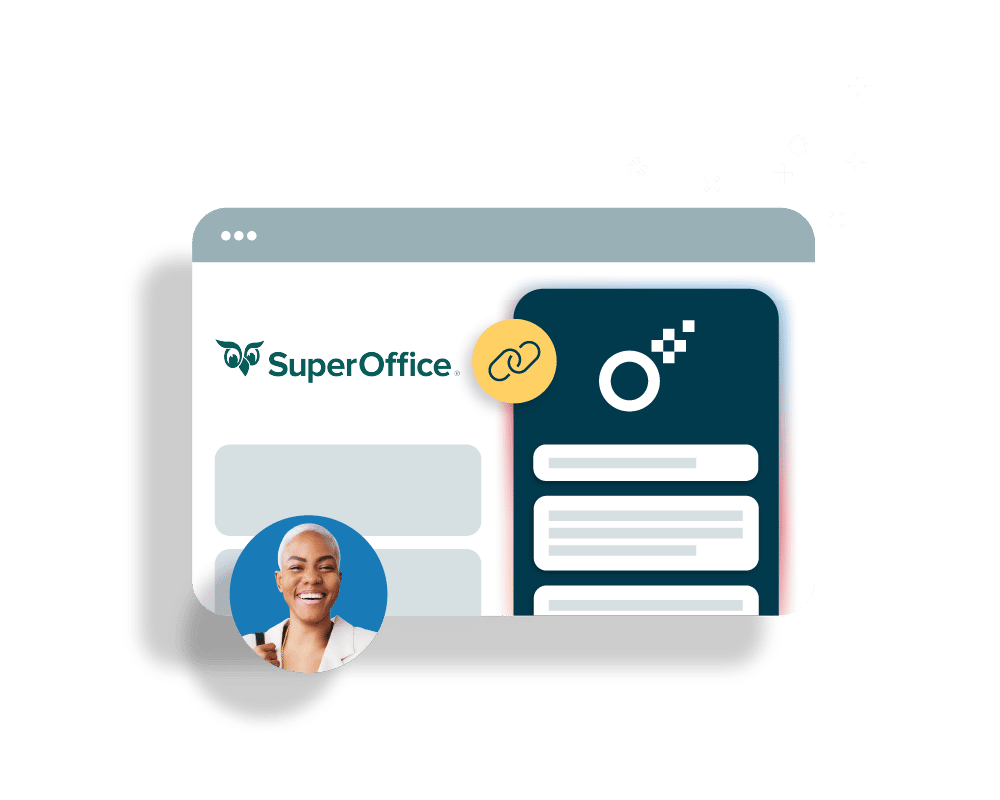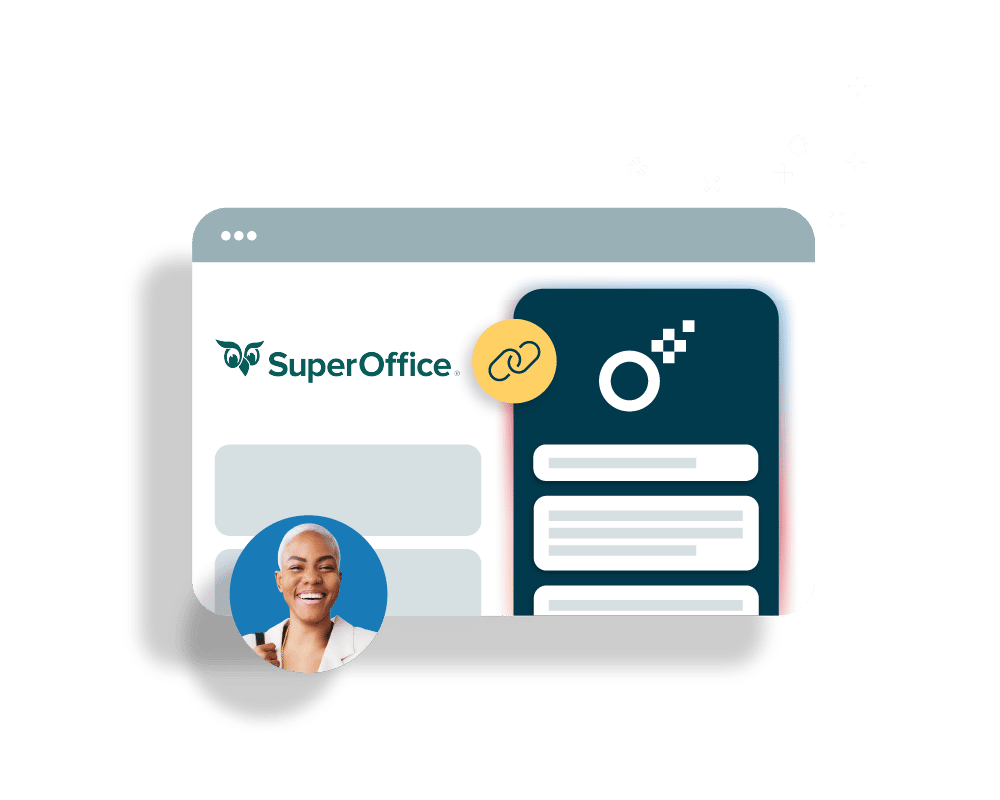 Real-time contract status
Automate every step of the contract journey. Focus on building strong customer relationships while the contract work is taken care of.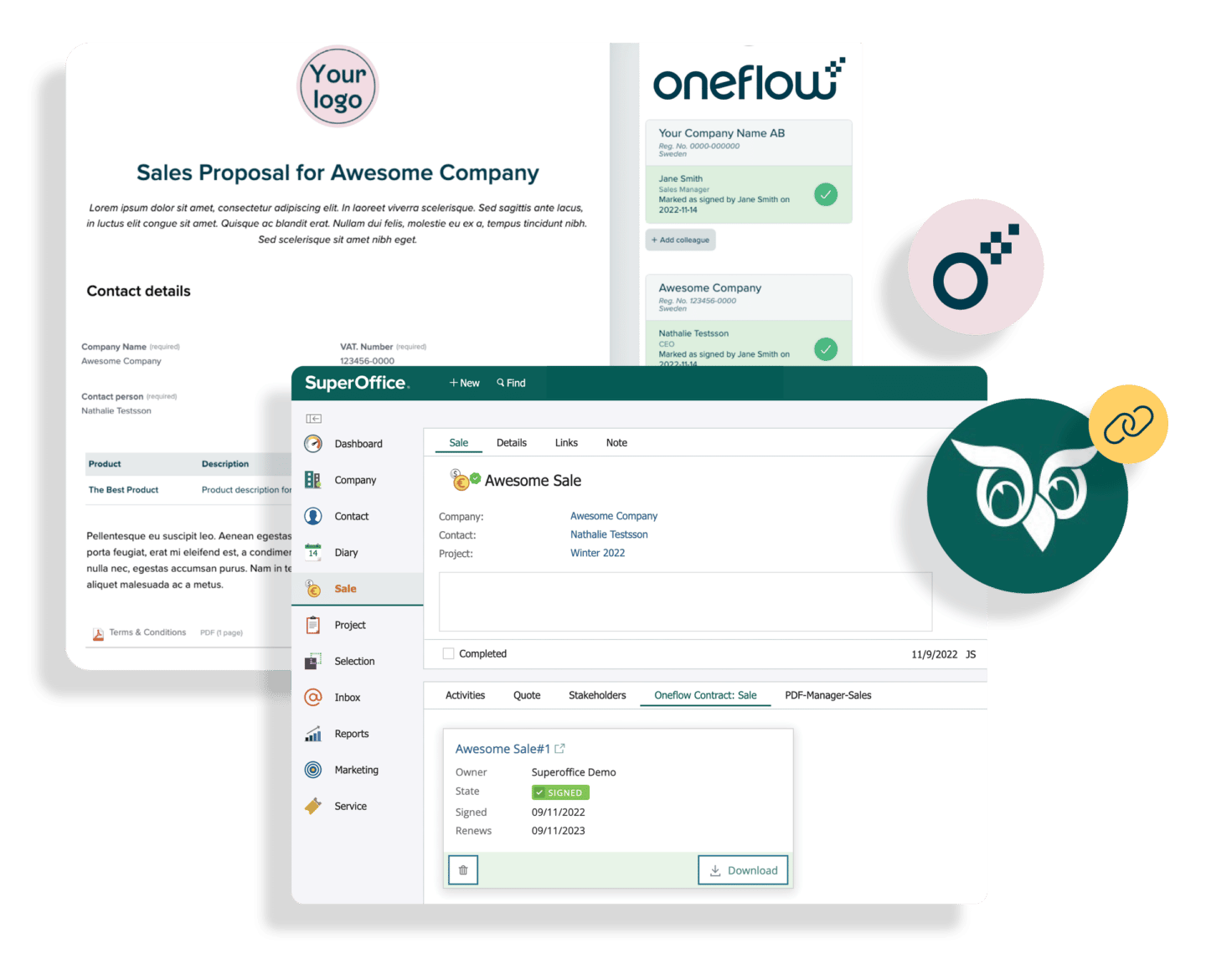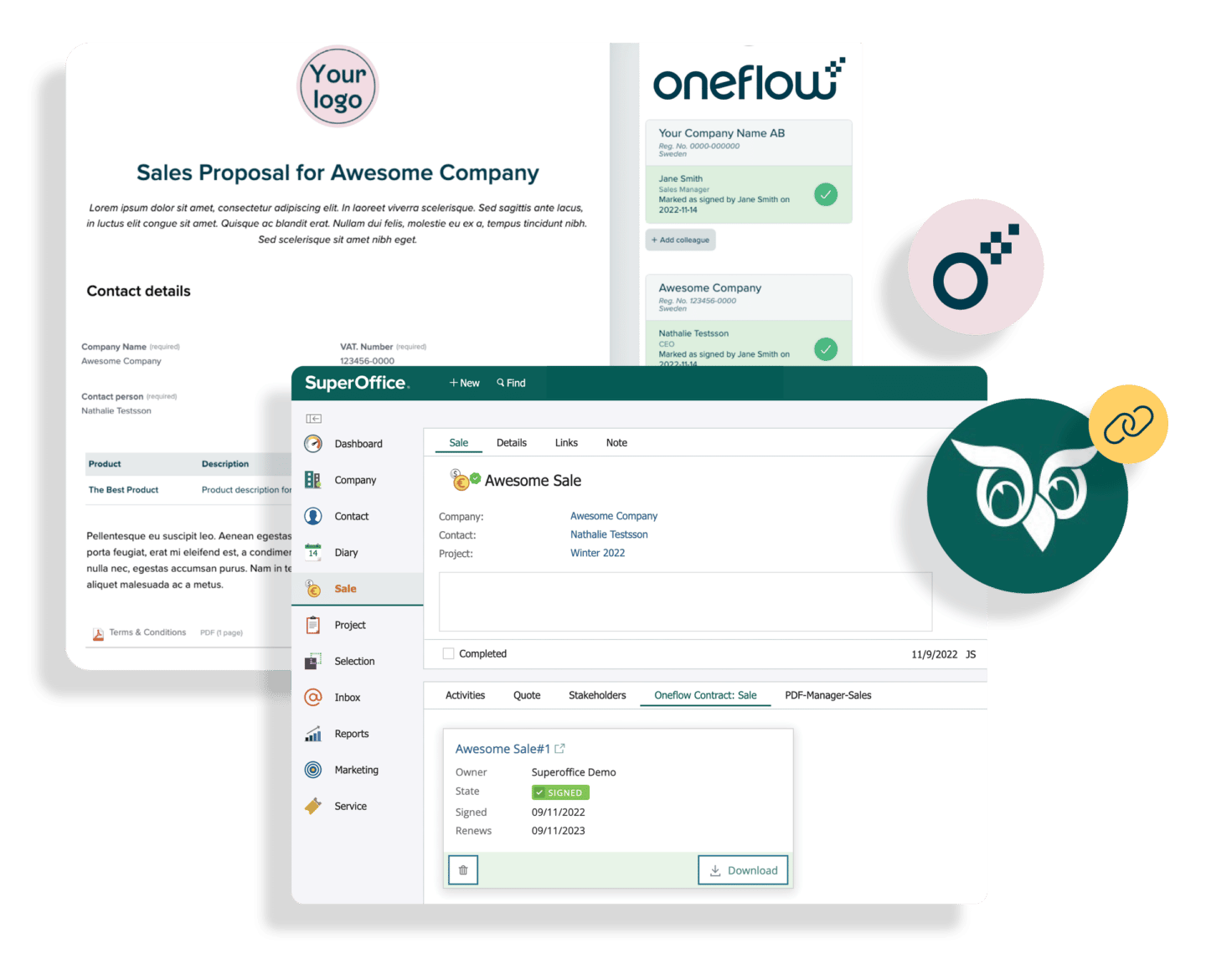 Shorten your sales cycle
Having only one workflow from proposal to sign frees up time and saves you from hassle. Create your contract from a template directly in SuperOffice and avoid filling in information twice. Any data entered in SuperOffice will automatically transfer to your contract.
Negotiate with ease
Keep the conversations in the comment section next to your contract. Let your customers add products with interactive product tables, and see discounts with automated price calculations. Every change you make to the contract is updated in real-time.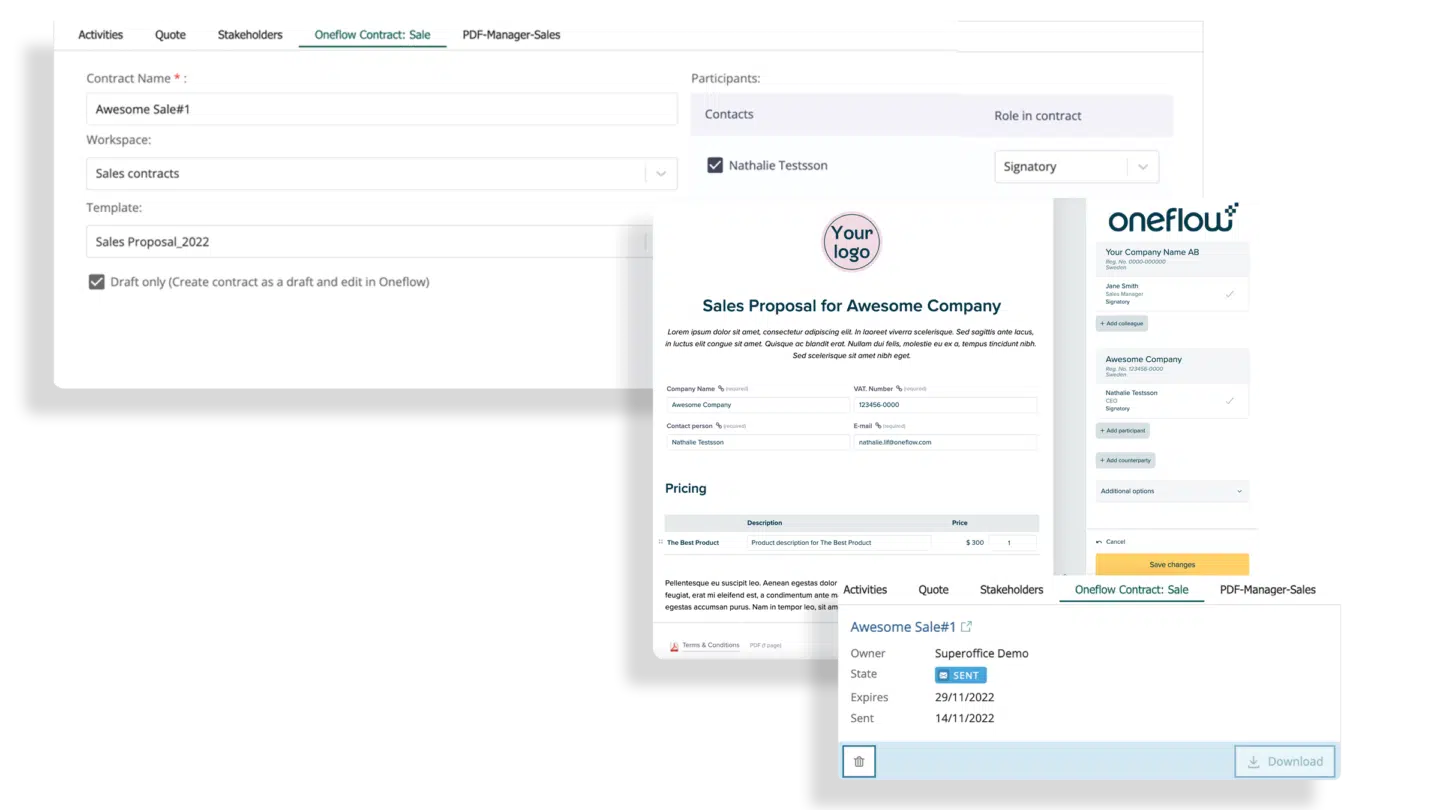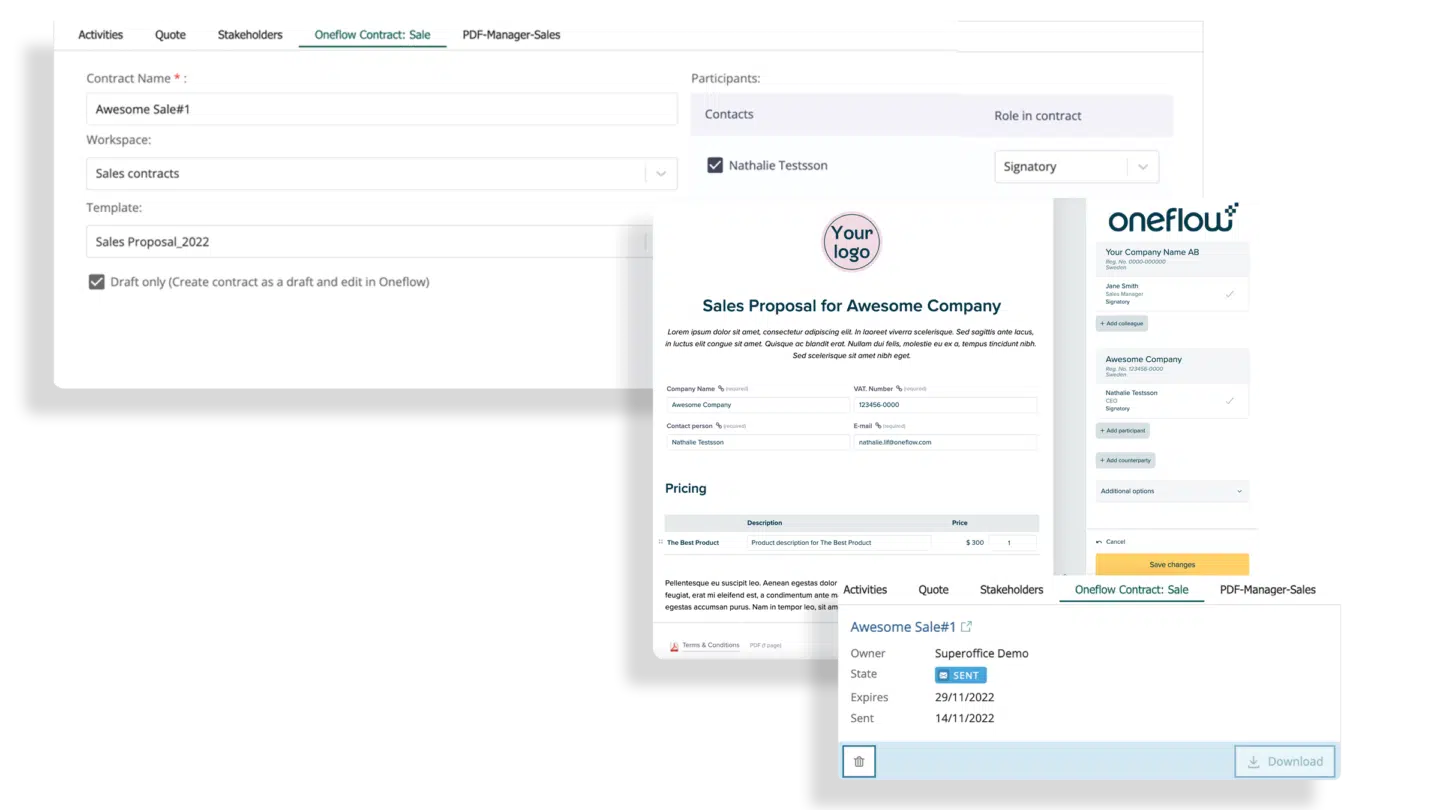 Predict likelihood to sign
Track all updates in real-time, in the activity log. Know exactly when your customer receives the contract, opens it, makes changes or comments, and signs. The contract card in SuperOffice is automatically updated when the contract enters a new stage.
Get your deals signed fast and easy
Choose the best signing method for you and your customer. Legally binding digital signatures are available through electronic identification (eID), SMS and email authentication. Or standard one-click e-signing.
Find your flow in SuperOffice
Personalize the offering
Connect with your prospect, even at the last step of the sales process. Send a personalized video greeting along with the contract, or a screen recording to walk them through your offer.
Don't leave them hanging
Get your contracts out in no time. After an initial call, you can have the offer ready and sent for review within a few minutes.
Be there for your customer
Be ready to answer your customer's questions, before they even know they have any. Track how they interact with your contract and use these insights to reach out at the right moment.
"It saves time and removes irritation. Before Oneflow, we spent a lot of time on coordinating, administrating, and booking time for signing. We immediately cut our lead times with this integration."
Pontus Esbo
CEO
Middlepoint
FAQs
Where do I find the integration on SuperOffice App Store?
How do I get started with the SuperOffice integration?
We've put together a guide on how to get started in our Help Center.
Who do I contact if I want to start using Oneflow for SuperOffice?
We would be happy to talk! You're welcome to book a demo and we'll take it from there.