When we think of contracts, the first thing that springs to mind would probably still be good old-fashioned paper contracts or PDFs. However, there's no doubt that these are actually the hardest types of contracts to sign in modern times.
Both require a hefty amount of manual and time-consuming process and can take days (or weeks) to finally be signed. There are, however, alternatives to these outdated methods that are much more user friendly for all involved and can reduce the time to sign significantly. We'll explore all of these types of contracts in this article and let you draw your own conclusions.
Why are paper contracts the hardest to sign?
People have been signing on paper for hundreds of years; it's a highly respected and widely used method of contract. But it goes without saying that they're surely the hardest type of contract to sign.
After drafting, printing and signing the contract, you're left with the task of either scanning and uploading the document or posting to counterparties. Hardly efficient.
Let's say you've posted the contract to your counterparty, but they have another read through it when it arrives and decide they'd like to redraft something. You would have to start the arduous process all over again!
If you're relying on the postal service as well, this can often be subject to delays and envelopes can even get lost. You certainly can't be in any rush to get your contract signed if you're counting on this method.
Read also: E-signing a PDF vs signing a PDF by hand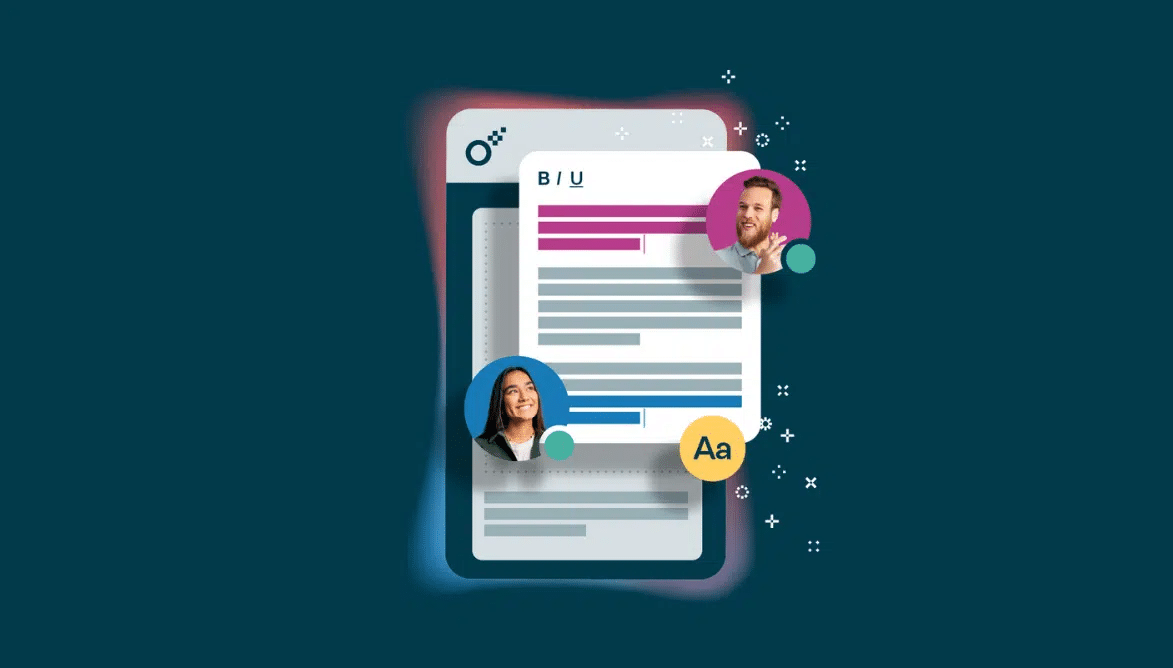 Why PDF contracts are the (second) hardest to sign
PDFs have been around since 1993 and revolutionized the contract scene. Praise where it's due, but PDFs have definitely become a source of friction in the contract management process and can certainly slow things down. While it's still not as laborious as using paper contracts, PDFs are static documents. This means that all the data contained within them is trapped and cannot easily be edited.
For example, when negotiating a contract, in order to make any changes you would need to return to the original document where the contract was drafted and make the changes there (Microsoft Word, Google Docs etc). This document would then need to be exported as a PDF again and sent back to the counterparty. Contracts can frequently go through multiple iterations so this can become a very time-consuming process.
Some 'e-sign providers' add a layer of data fields on top of a PDF or use image recognition software to try and make them more dynamic. However, regardless of how many data fields are added, a PDF will never be fully interactive and responsive.
Thankfully, there are e-signing solutions around that allow you to e-sign PDFs and avoid having to print them off, sign them manually and scan them in. The best news is that signing PDFs with Oneflow is free forever.
Read also: How Oneflow can become your free online document tool
Truly digital contracts
So far, we've discussed the hardest types of contracts to sign. The ones that make you tear your hair out in despair. Let's swiftly move on to the new era of contracts – the ones that feel like magic. Oneflow's HTML based platform enables you to edit contracts live, even after you've sent the contract to your counterparty. This means you'll never have to send a new version ever again, and all parties can see changes in real-time.
When switching from a static contract to a dynamic one, contract data becomes processable throughout your entire contract workflows, from start to finish. This means that data can be seamlessly imported or exported across the different systems you use.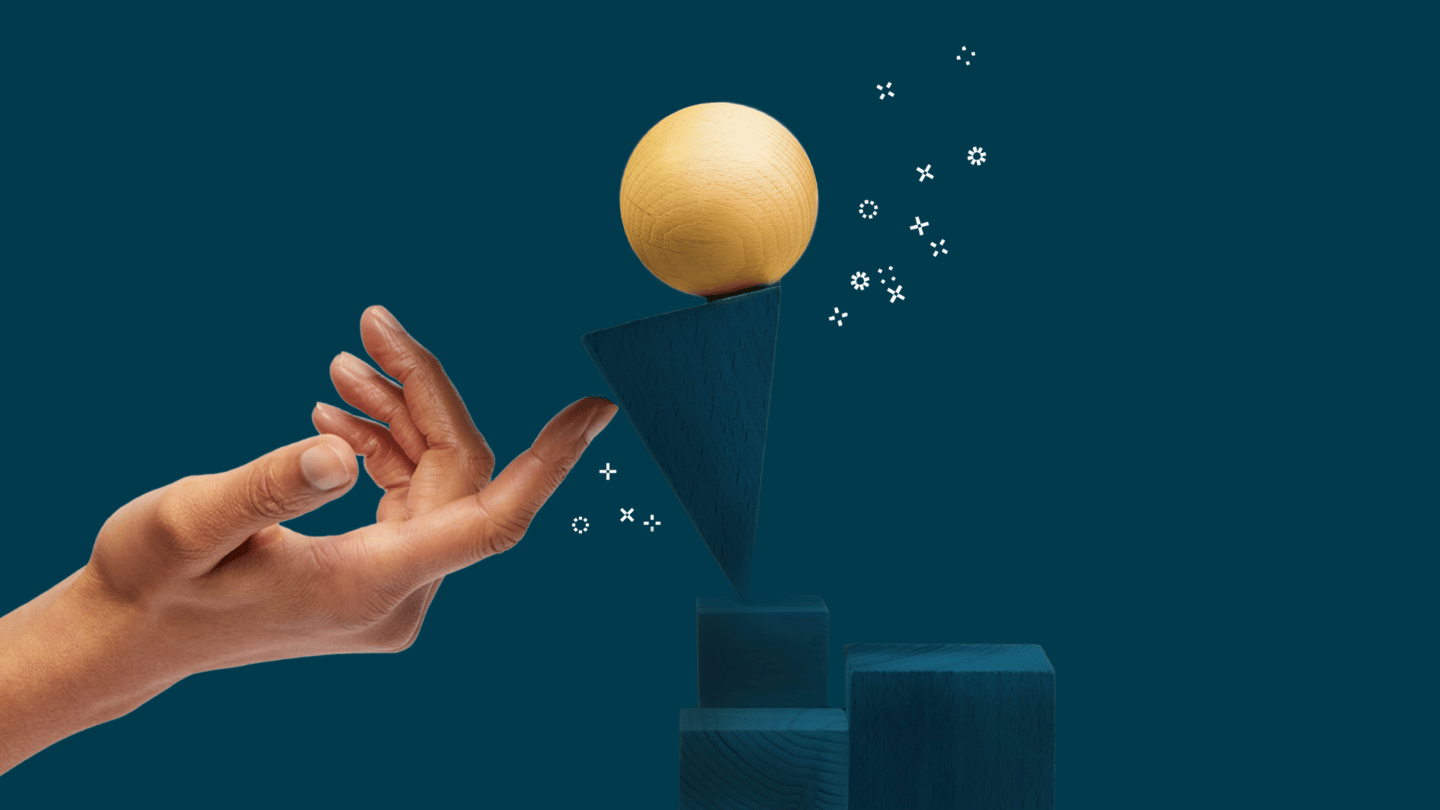 Time saving Templates
Having to constantly create brand new contracts from scratch can take up a huge amount of your time. Many businesses deal with a variety of different contracts for different functions. Drafting these without the use of templates really isn't an option.
Oneflow's smart templates are easily customizable due to our intuitive contract editor. You have the ability to add video messages, eye-catching images or interactive product tables to make your proposals as compelling as possible.
The sky's the limit – get creative and design your contract the way that you want. Use your imagination and incorporate all the elements that you think will help you to stand out and get your contract signed without delay!
Read also: Document sign: How to quickly send contracts to multiple signers and send reminders
The magic of AI Assist
The latest innovative feature from Oneflow, AI Assist is an AI-powered copywriting assistant. It gives anyone the ability to draft a contract in seconds without leaving the platform. Just supply an outline of the type of contract you want to create and it'll generate a first draft. In the blink of an eye.
Whether it's a contract for a new apartment, a consulting agreement, or an offer of employment, AI Assist can magically write it for you. A rough idea for a contract can become a reality in mere seconds. A quick proof read and some minor edits and your contract is ready to be sent!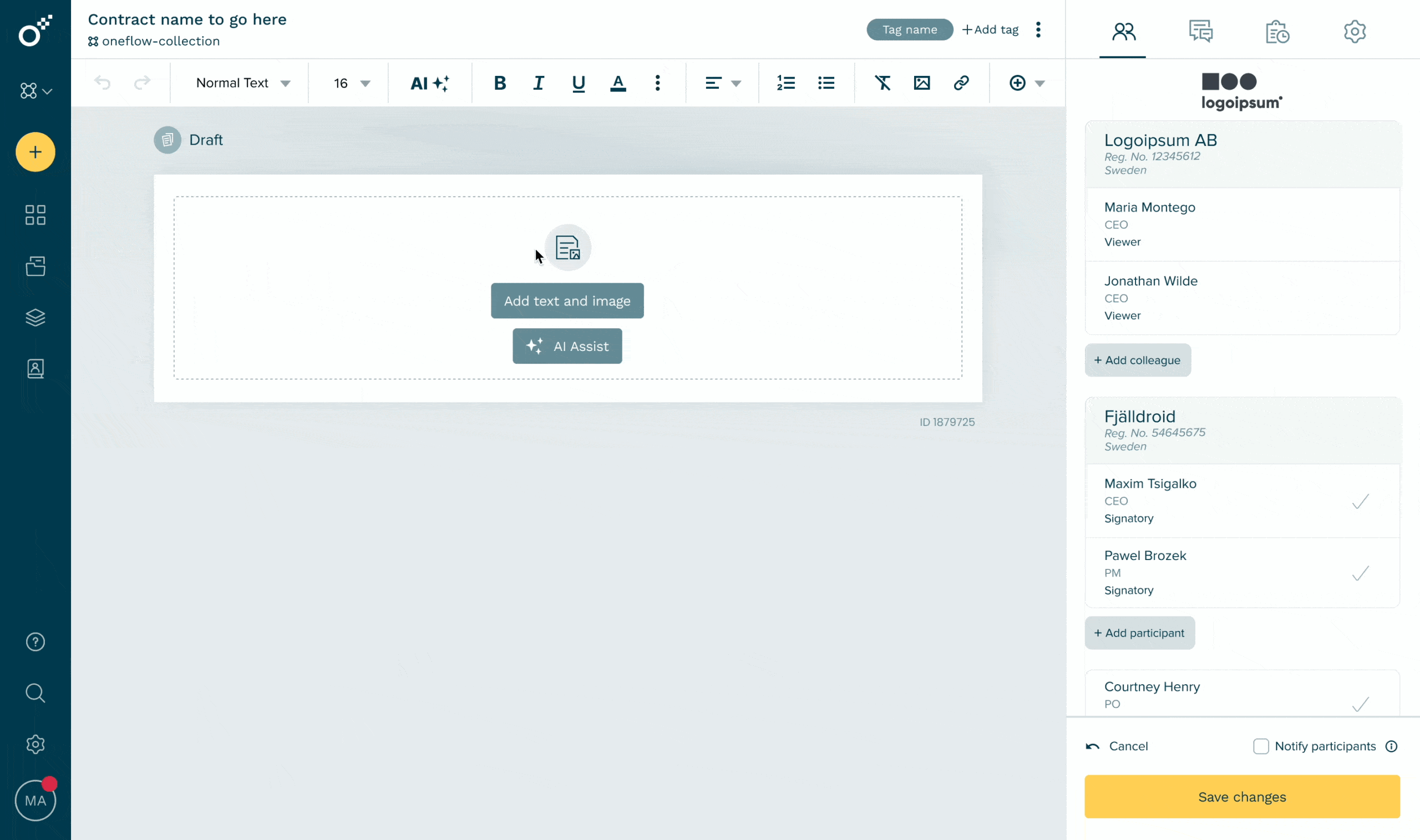 Key takeaways
Well, there you have it. A comprehensive assessment of paper, PDF and digital contracts. Hopefully, you'll agree with us that the first two really are the hardest contracts to sign. We weren't making it up! There's a huge amount of manual and time consuming process associated with the more old fashioned types of contract which can really delay completing your contract and getting it signed.
If you'd like to find out more about Oneflow and experiencing truly digital contracts, you can book yourself a demo or sign up for a free trial here.