Middlepoint
An end-to-end digital contract overhaul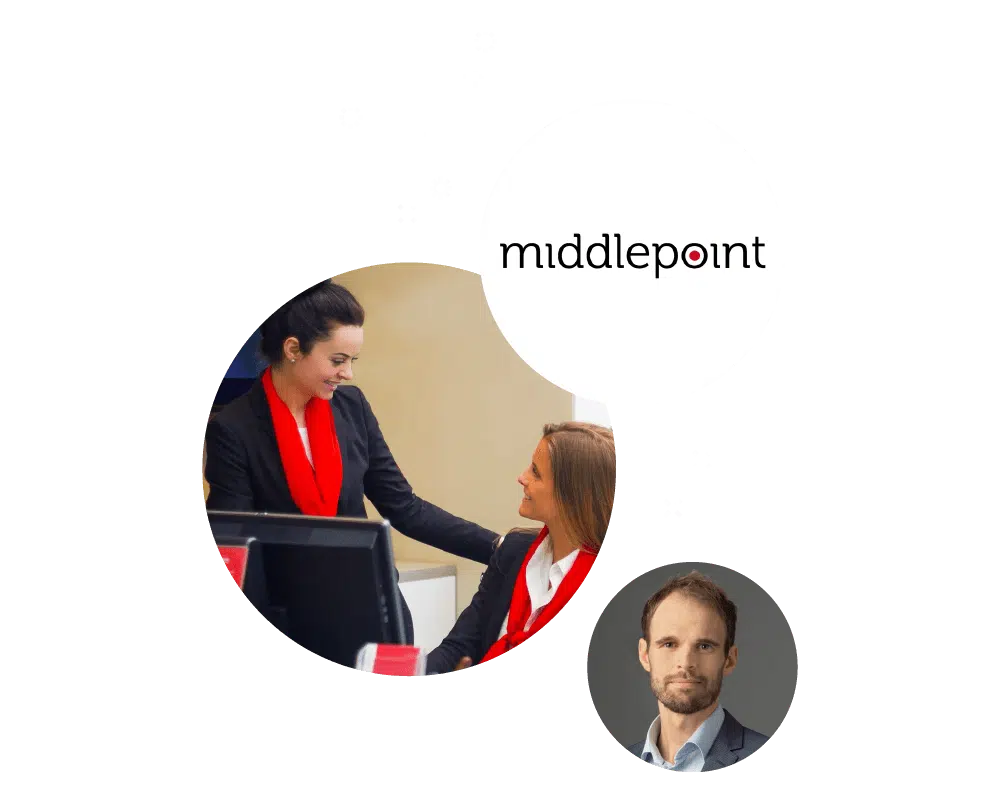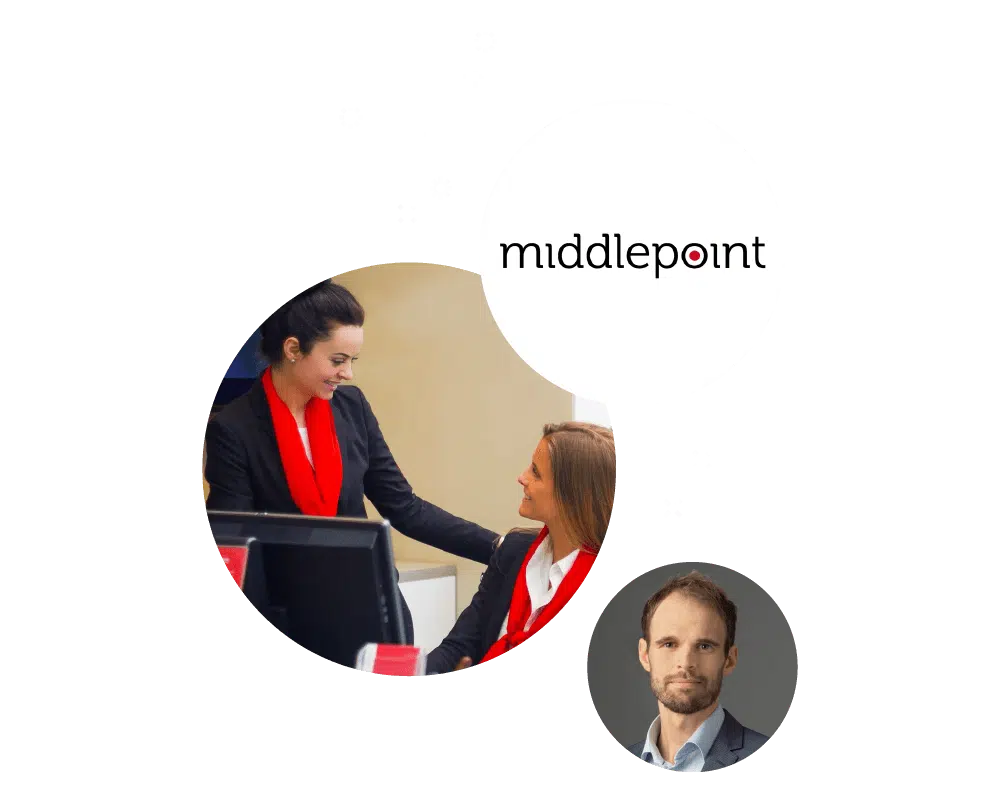 200+
Filled roles every year
Is it possible to cut down contract admin time by 80-90% every week? Middlepoint didn't think so, until they found Oneflow.
For Middlepoint, a facility service company with a high service level, who sends around 200 employment contracts every year, time is money.
Wish away the paper
Historically, Middlepoint managed all contracts with paper and pen. They sent out hundreds of recruitment contracts every year and for each, the team would have to book meetings to get the contracts signed, then print and file the paper contracts in binders. For Pontus Esbo, CEO of Middlepoint, optimizing the way they managed contracts was a top priority.
"Oneflow was better than the competition"
Pontus had three major requirements for a contract automation platform. The platform they were going to settle on needed to be user-friendly.
"This type of system has a tendency to be very complex. And when you're going to use the platform in all parts of your organization, it must be user-friendly. We searched the market for a solution. With Oneflow, we got a complete solution. Quite simply, it was better than the competition," said Pontus.
Awesome integration with Teamtailor
Middlepoint uses Teamtailor and was pleasantly surprised to discover that Oneflow has a native integration with Teamtailor. They were pleased with the initial results. Pontus said that the integration provided yet another layer of automation for what used to be manual work:
"It saves time and removes irritation from our work. An awesome integration that gave us immediate results, especially on the recruitment side. Before Oneflow, we spent a lot of time on coordinating, administrating, and booking time for signing. We cut down our lead times immensely."
Contract admin — a thing in the past
Middlepoint has grown in size over the past year. Had they continued working in the way they had before, they would have had to hire new personnel to handle all the administrative work. Now, Oneflow does that boring work for them. And the time their staff used to spend on admin can be used on growing the business.
According to Pontus, the values he appreciates the most with Oneflow are:
Traceability
Monitoring
Simplicity
User-friendliness
Easy to use from any device
Flexibility in implementation
The team chose to implement Oneflow in different stages. Firstly, in the recruitment department, Oneflow automated all employment agreements from signing and archiving to monitoring. Middlepoint loved the automatic push notifications for when certain short term recruitments come to a close. Before Oneflow, contract monitoring was handled manually.
All contracts in one place
After successfully implementing Oneflow in the recruitment department, Middlepoint moved on to digitizing the contract process on the customer and vendor side. The team imported all customer and vendor contracts into Oneflow so all contracts are in one place.
"Yes, I would absolutely recommend Oneflow"
Pontus has succeeded with his goal to optimize contract management for Middlepoint. By bringing in Oneflow, the team has gained a way to monitor the status of all agreements, a secure archive, and contract traceability. All with an interface that looks stunning and easy to work with. When asked if he would recommend Oneflow, Pontus said:
"I absolutely would. If you have a large amount of contracts — customer, supplier and employment agreements — as all companies do, it's the best platform."
"Ahorra tiempo y elimina la irritación. Antes de Oneflow, dedicábamos mucho tiempo a coordinar, administrar y reservar tiempo para la firma. Con esta integración redujimos inmediatamente nuestros plazos de entrega."
Pontus Esbo
CEO
Middlepoint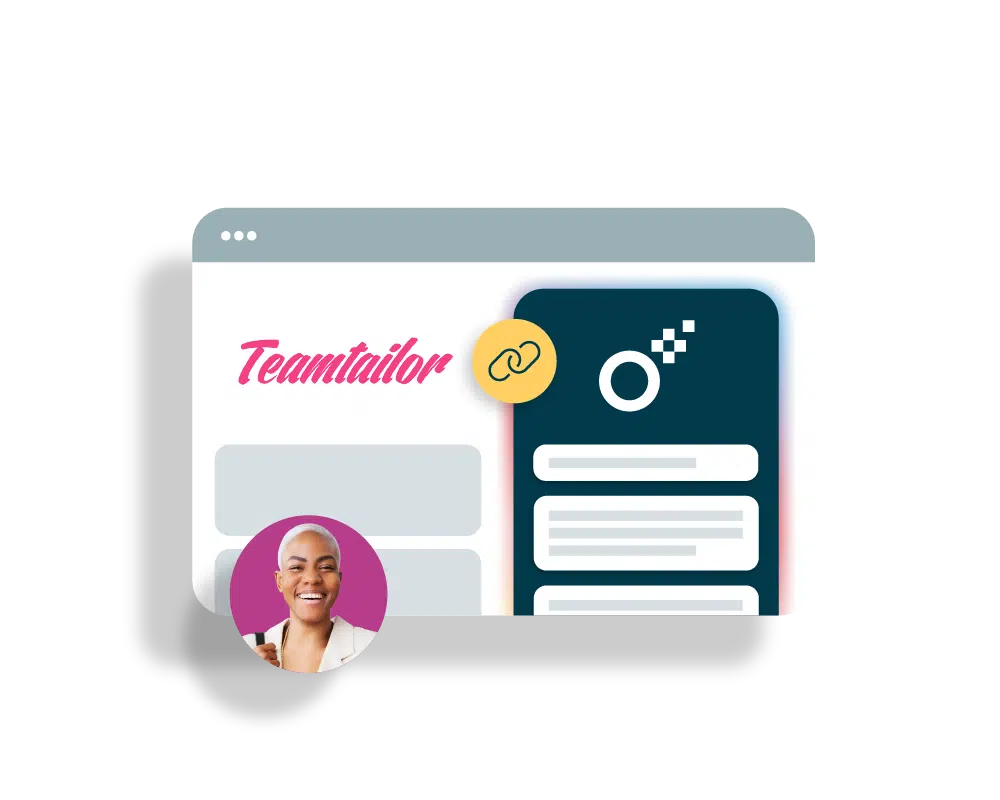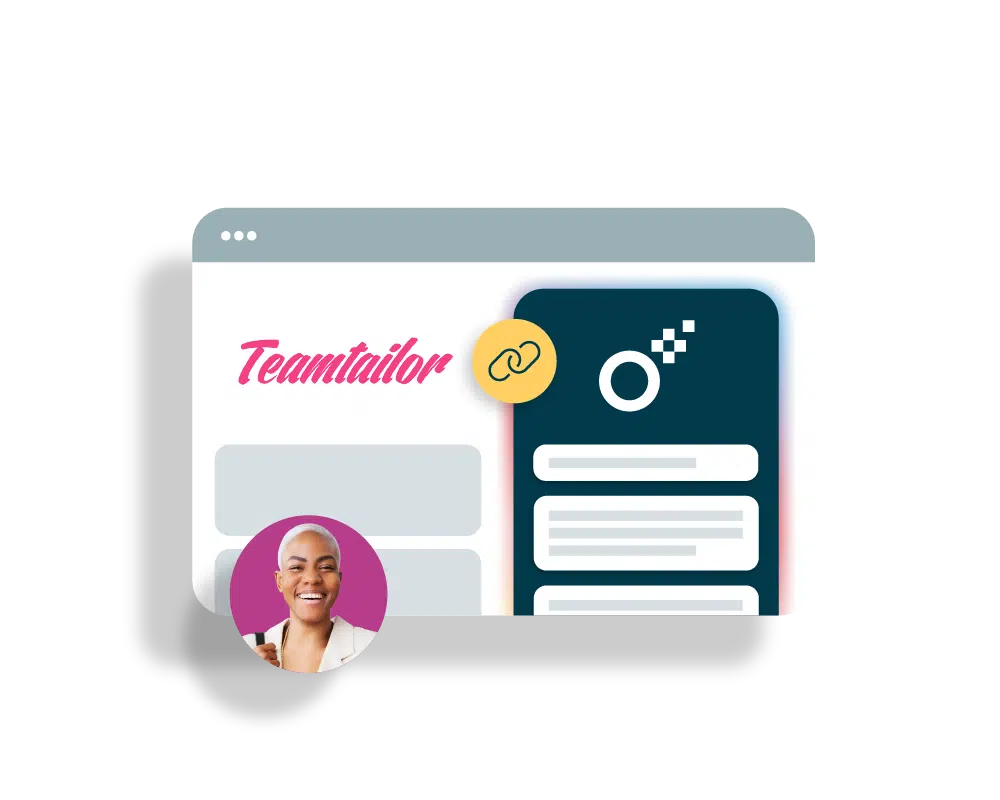 Teamtailor + Oneflow
Upgrade Teamtailor with digital contract flow. Hiring makes easy.