We're thrilled to announce our latest update to the Oneflow x HubSpot integration. With these new powerful features, you can automate and streamline your workflows on a whole new level, saving loads of time and making work – and life – much easier.
The updated integration has all the previous features, but now, with the new functionalities, there's so much more you can do.
Two-way-sync
This is the headliner when it comes to this new update. As we know how important maintaining full data consistency for HubSpot users is, this new feature ensures all data points are up to date and accurate across both platforms. The Two-way-sync allows users to keep HubSpot objects and Oneflow contracts in sync with each other. If any data point is changed in HubSpot, it can be updated in the Oneflow contract with a click of a button. And vice versa. Data cleaning just got so much easier.
Our new update truly is a game-changer for HubSpot users. Gone are the days of manually updating data in both HubSpot and OneFlow. The two-way-sync helps users save time and focus on their core tasks. Work is much more efficient now, as there's less admin and more automation.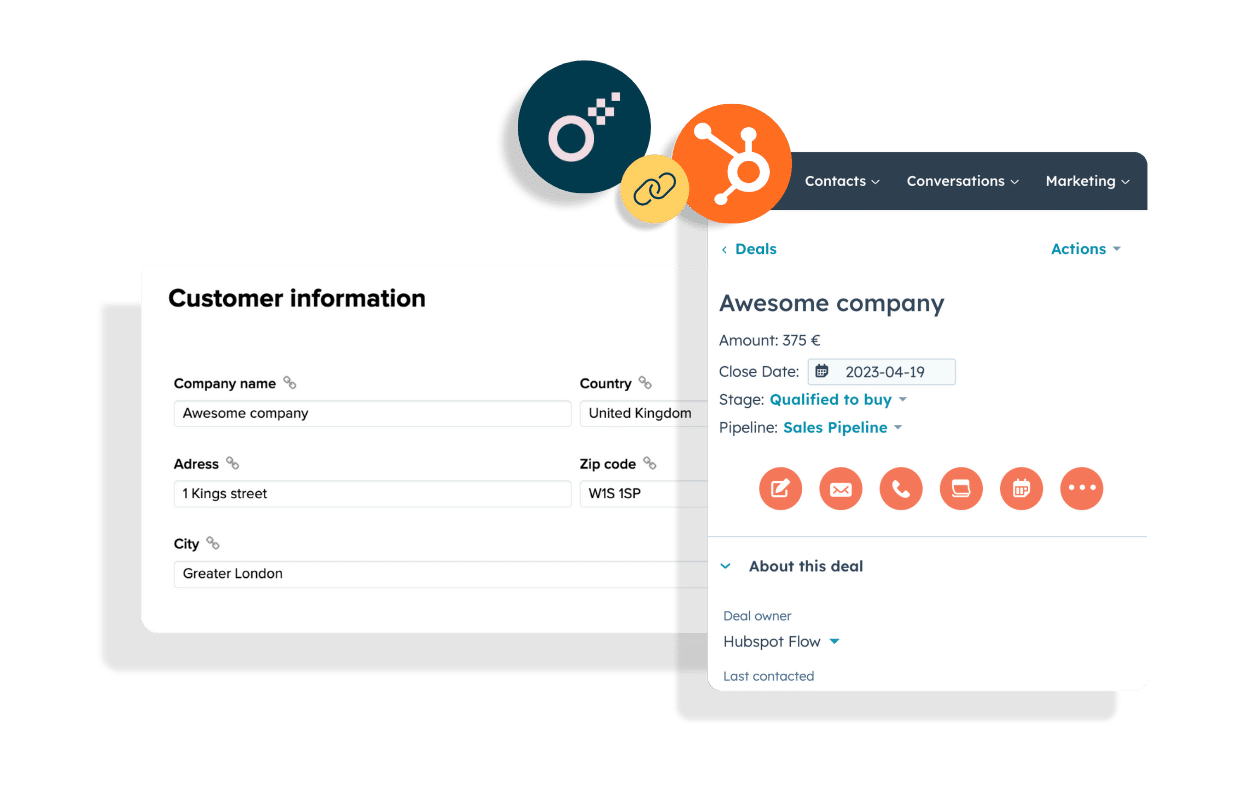 Keeping the line item data consistent between HubSpot and Oneflow is now more convenient than ever. Your customers can update the quantity of the line items in the contract whenever they want, and it will show straight away in the HubSpot object. On top of this, you can add discounts in HubSpot and push the data to the Oneflow contract. This eliminates the hassle of manually updating data in multiple places, saving you time, effort and energy.
Create contracts from anywhere
Oneflow x HubSpot also supports creating Oneflow contracts from Deal, Contact, and Company (when you could only do so from a Deal in our previous version). When creating a contract from a Deal, Oneflow fetches all associated Products, Participants, and Company information.

The ability to create contracts from Deal, Contact, and Company means HubSpot users have more flexibility, and can tailor the integration to their specific needs and workflows.
All-in on the timeline
Additionally, this new release now populates the Activity Timeline in HubSpot with all events related to the Oneflow contracts. This functionality ensures users can stay on top of the contract processes to take the appropriate actions at the right time.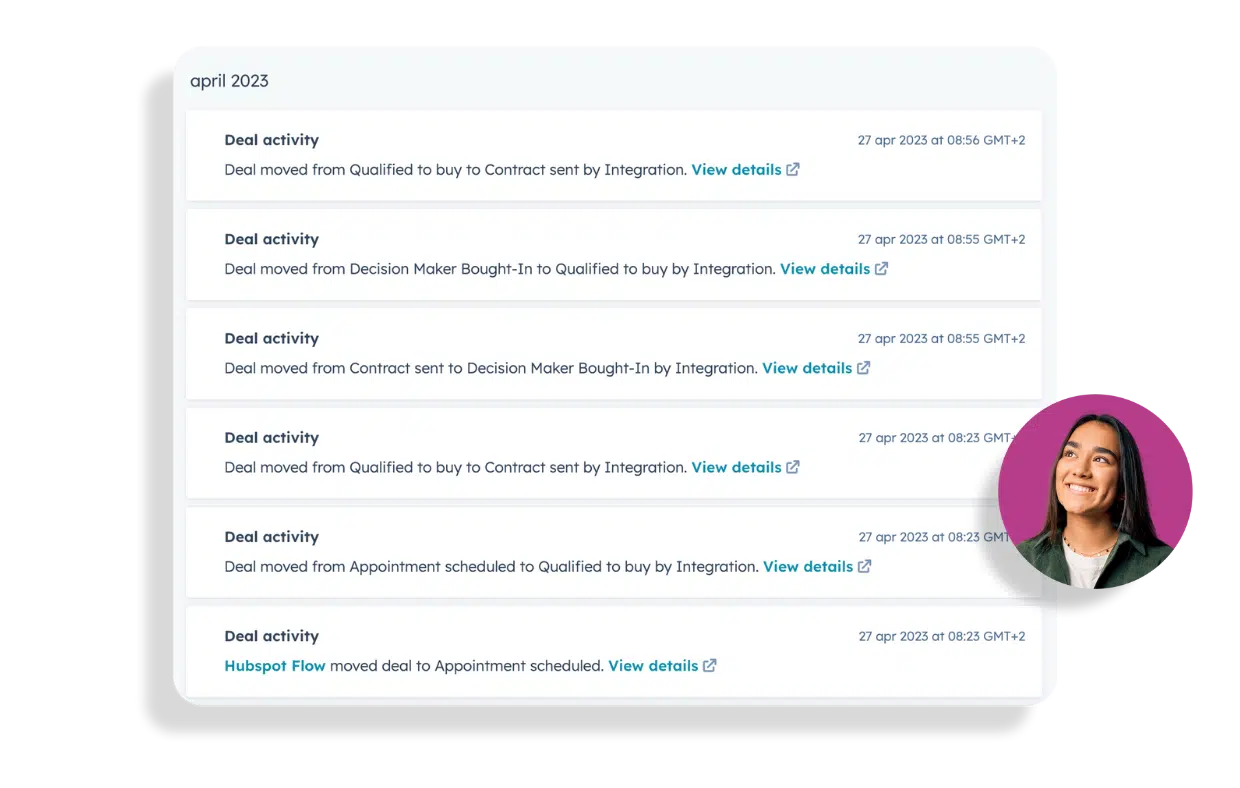 Improved user interface
Last but not least, one of the most significant updates of Oneflow x HubSpot is our improved user interface. We've made it easier to navigate and more intuitive. Now, it's easier to find what you're looking for and get your work done faster. The new interface provides more flexibility and customization options. There are countless ways for you to adjust the integration to suit your specific needs and preferences.
With the updated Oneflow x HubSpot integration, you can streamline and automate your workflows to reach a new level of efficiency. Say goodbye to manual data updates and hello to a more efficient way of working. Try it out today and see the difference it makes in your business.