Salesforce
The magic of Oneflow for Salesforce.
+ Built by Oneflow + Free features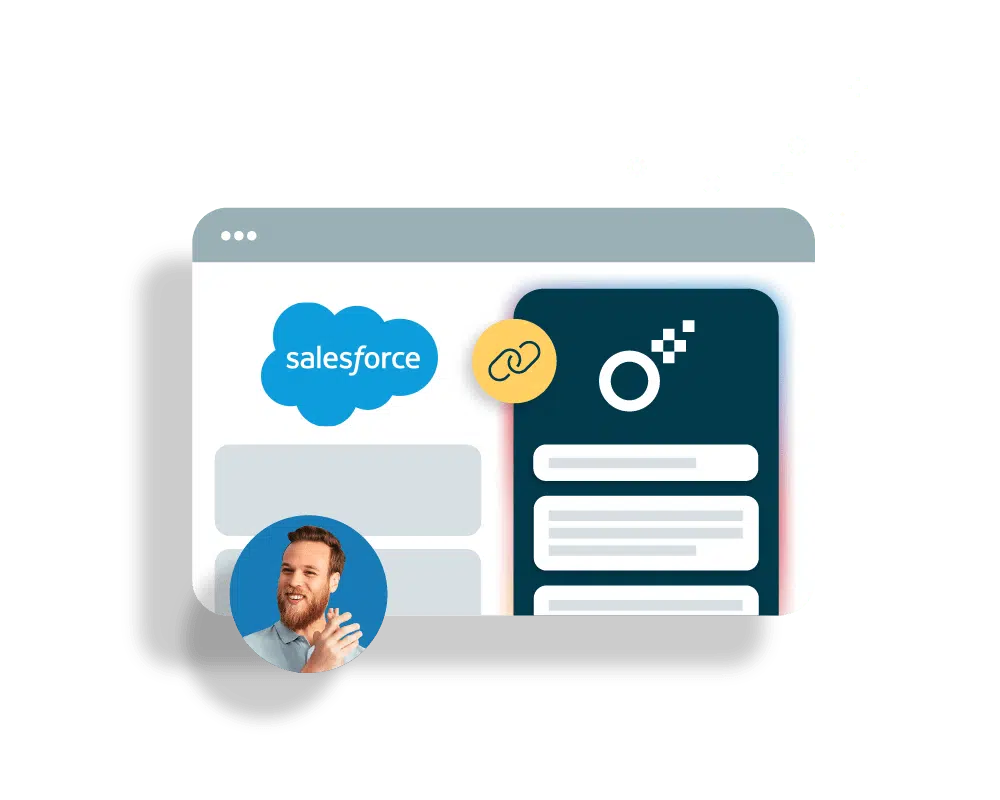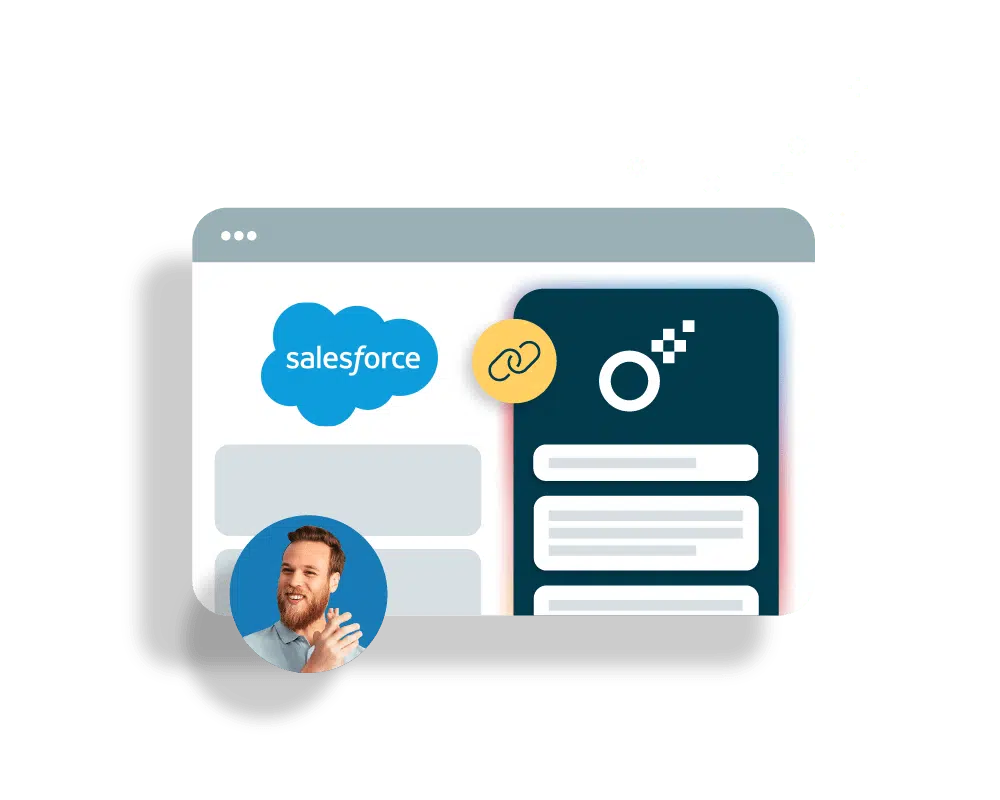 Flexible and configurable integration
Automatically create a proposal from any object inside Salesforce. Oneflow does the boring tasks for you while you focus on your deals.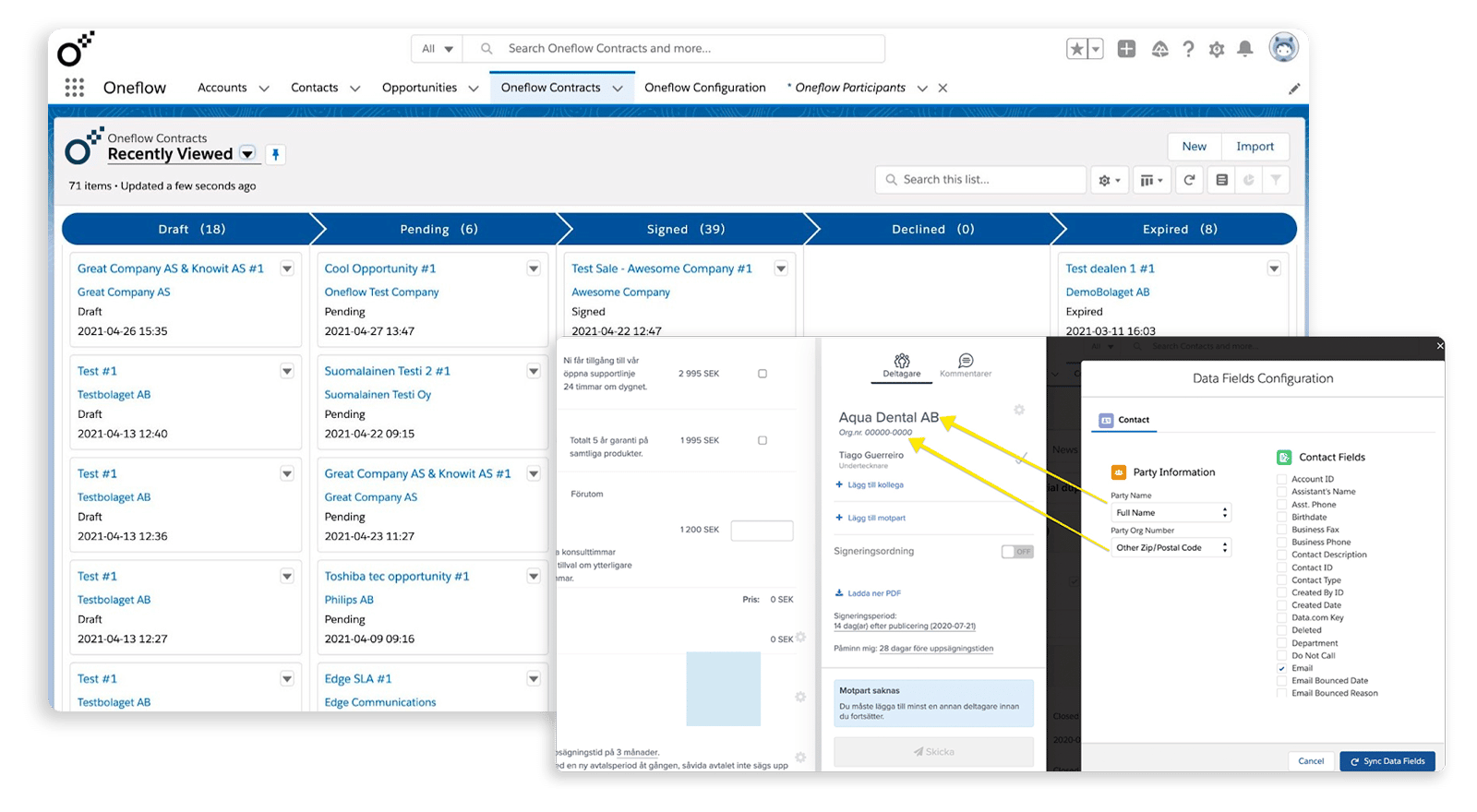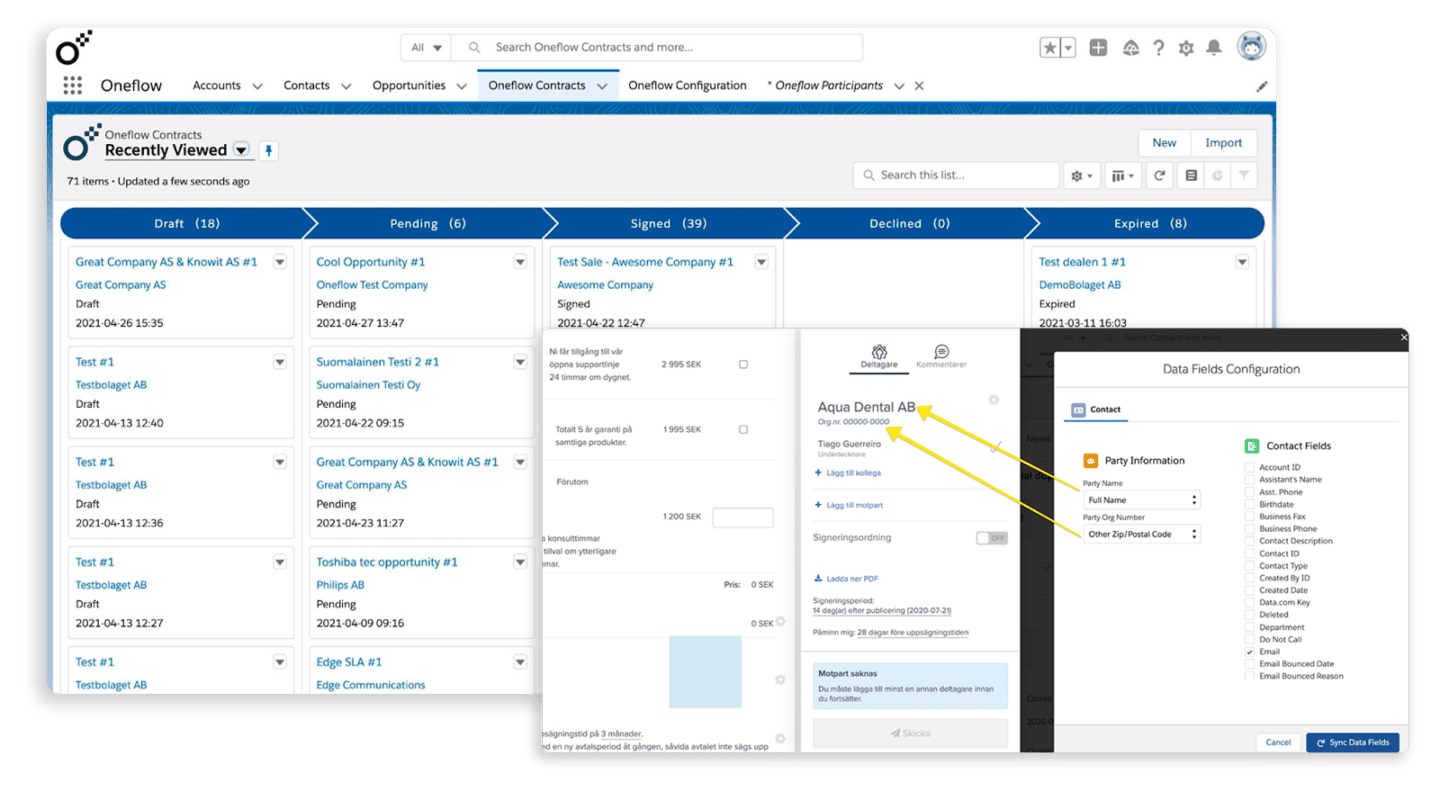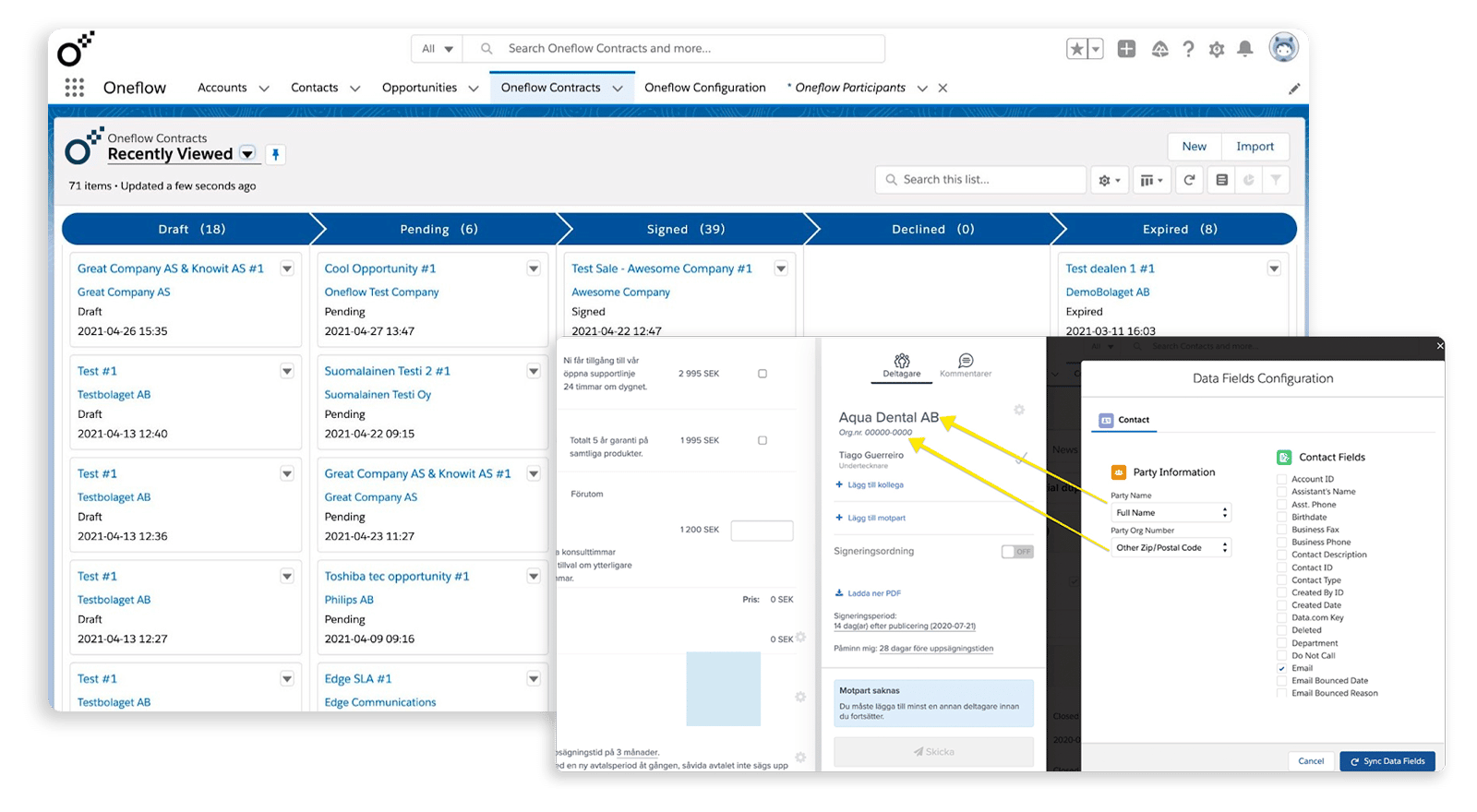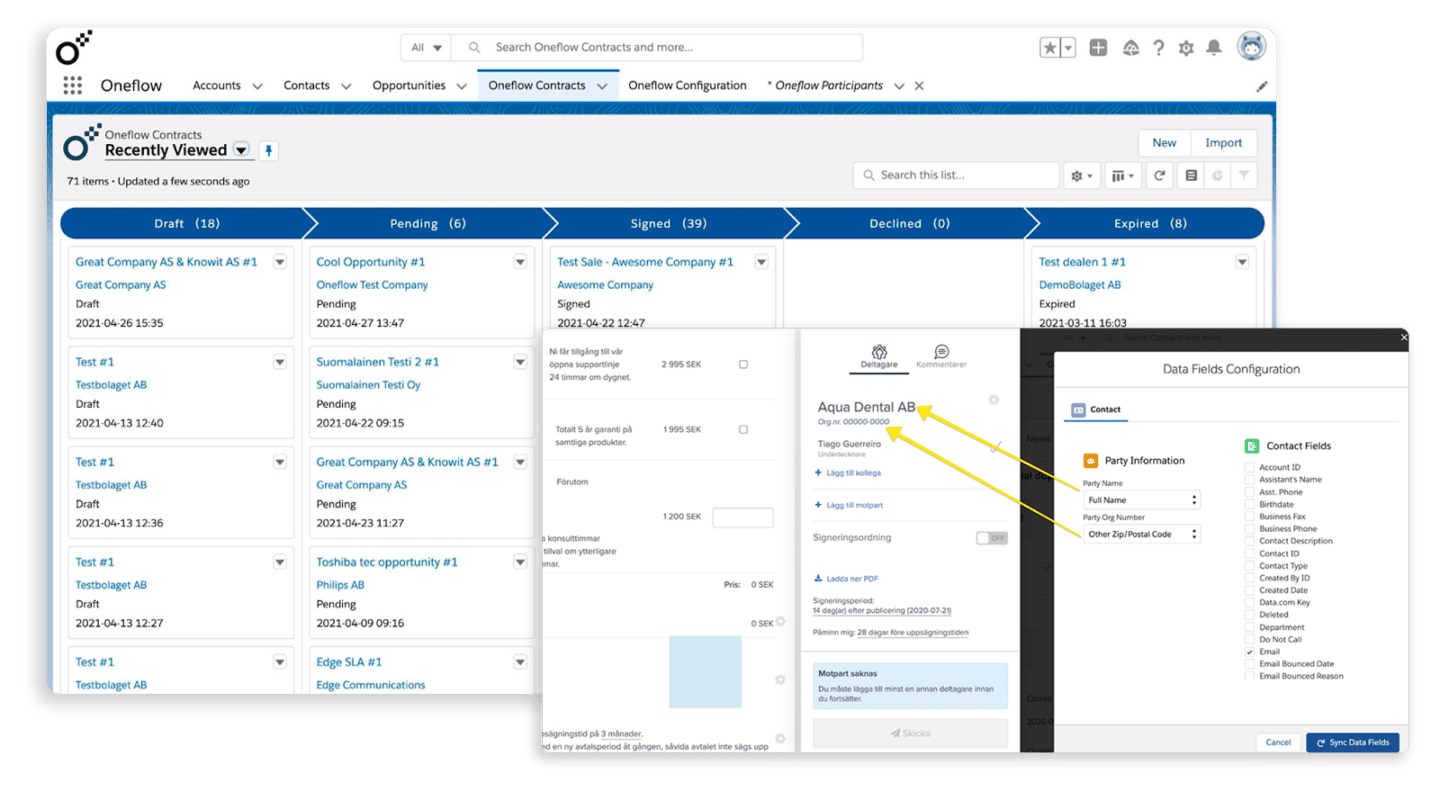 Never leave Salesforce with Oneflow
From proposal to close, you can manage your entire contract process directly inside of Salesforce. Track the progress of each deal. There's an overview of all your contracts in one place so you can stay on top of it all. 
Automatically create a contract from any object, even custom ones
Oneflow's contract wizard can be added to any and all objects or opportunities. A contract can be created from any salesforce object, standard, or custom. Sales teams save valuable time with automated contracts inside Salesforce. 
Interactive product tables with auto data sync
The data from every opportunity transfers automatically to your contract. All customer information populates for you. Interactive product tables let your counterparties confirm, or choose more items during negotiations.
Compatible with your Salesforce flows
No need to reinvent the wheel. Oneflow's native app for salesforce works perfectly within your current workflows and optimizes them. Once it's set up, contract magic is just a few clicks away.
Find your flow in Salesforce
Eliminate data entry
Only enter data in Salesforce once. Accounts, Opportunities, Contacts, Products, Quotes, and any other Object will automatically sync to your contract.
No coding required
You don't need any coding skills to set up Oneflow for Salesforce. All you need is to follow a few simple steps and you're ready to go.
Reduce risk and errors
Make sure the right terms are used in outgoing proposals by locking down content in the template. You can either pick a template from Oneflow's library or create your own.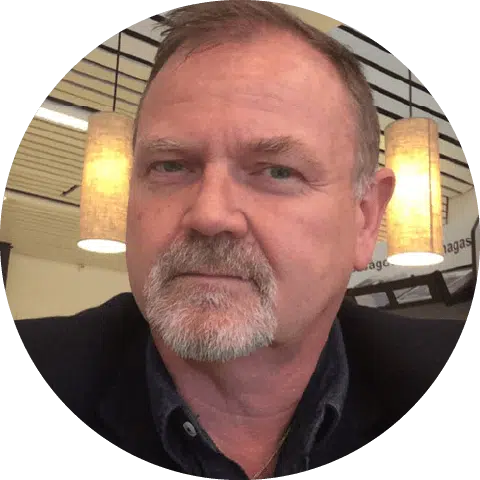 "It took 12 minutes from calling the prospect to him receiving the proposal. I swear he 'almost fainted' when he saw how fast we could send a proposal."
Anders Berghagen
Sales & Marketing Director
Dormakaba
FAQs
Where do I find the integration on Salesforce Appexchange?
Which Salesforce editions does the integration work with?
The integration is Lightning ready and works with Professional edition and up.
How do I get started with the Salesforce integration?
We've gathered lots of useful information on how to get started in our Help Center.
Can I customize the Salesforce integration?
Yes! You can tailor the integration to fit your needs. Get in touch if you would like to know more.
Who do I contact if I want to start using Oneflow for Salesforce?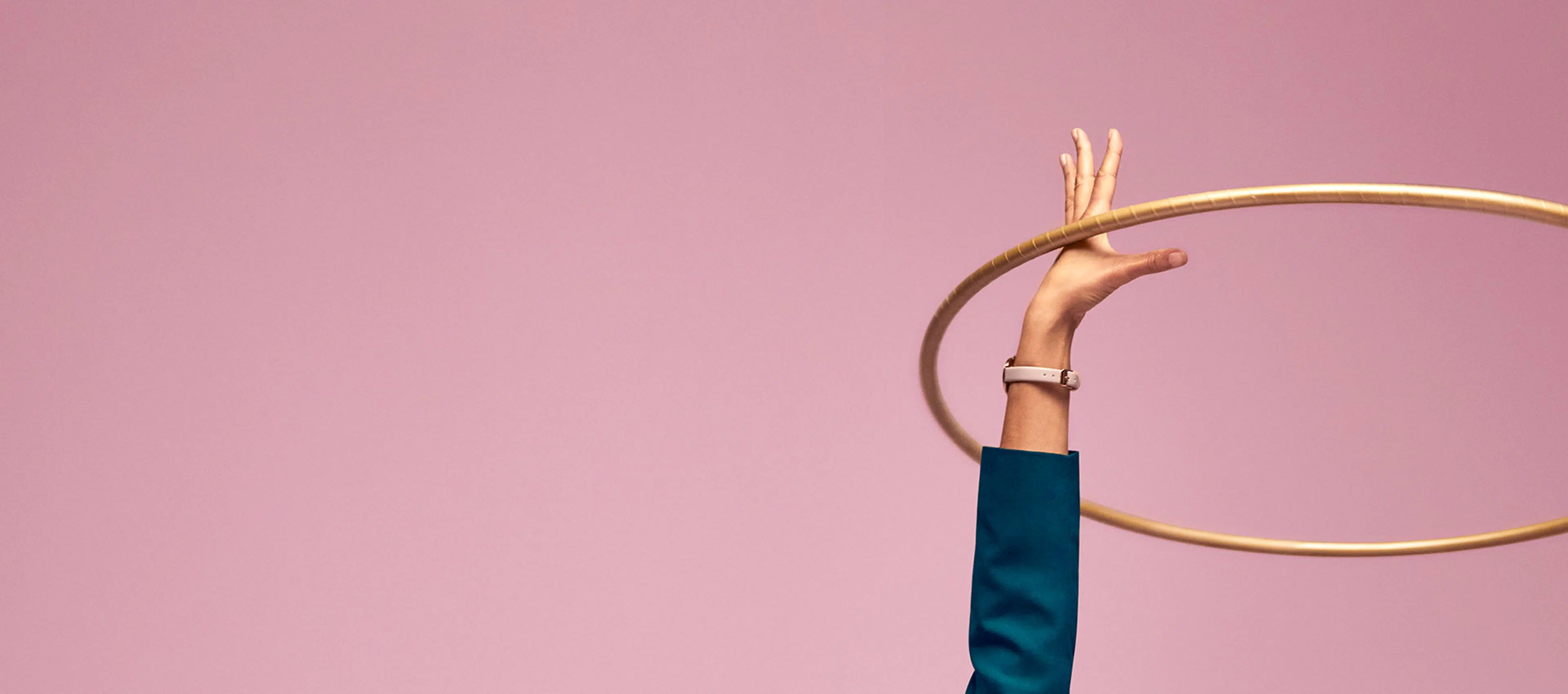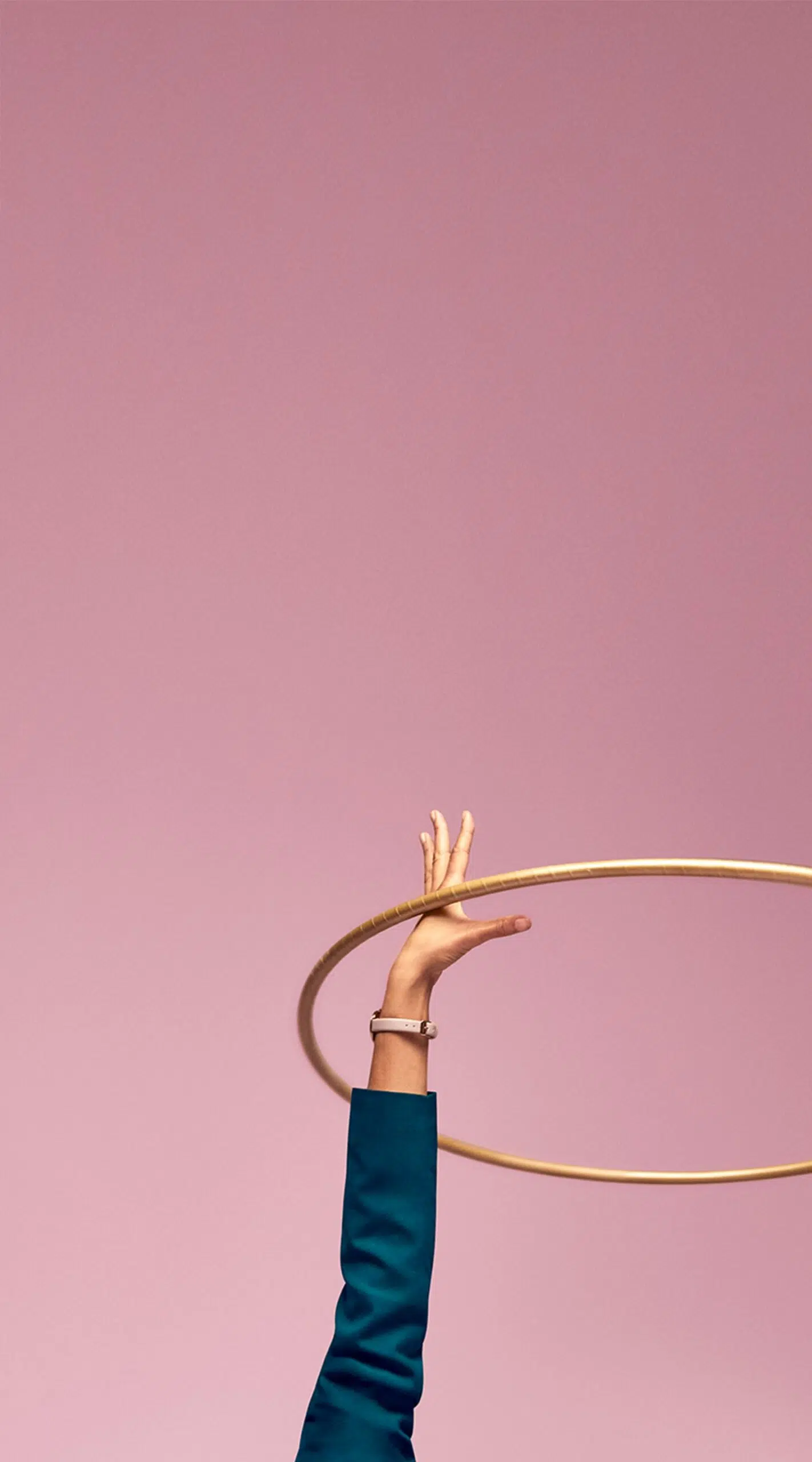 Keep on top
Discover the magic of Oneflow for Salesforce.