Sympa
Give talents the best experience and impression of your company.
+ Easy to use + 100% digital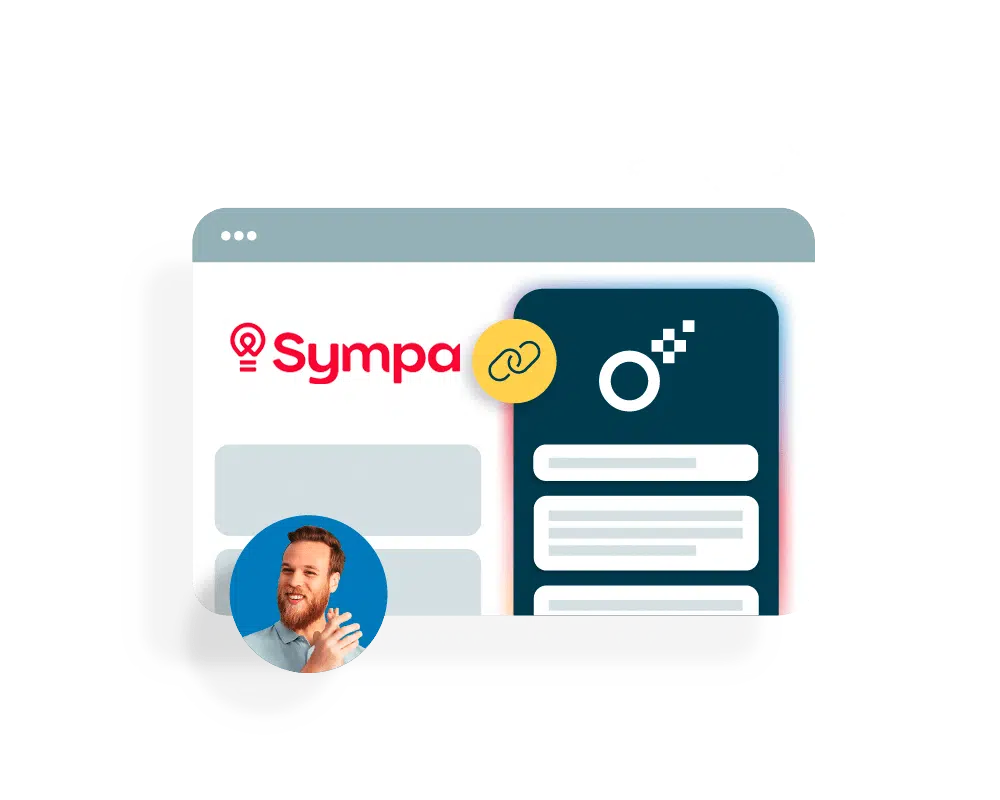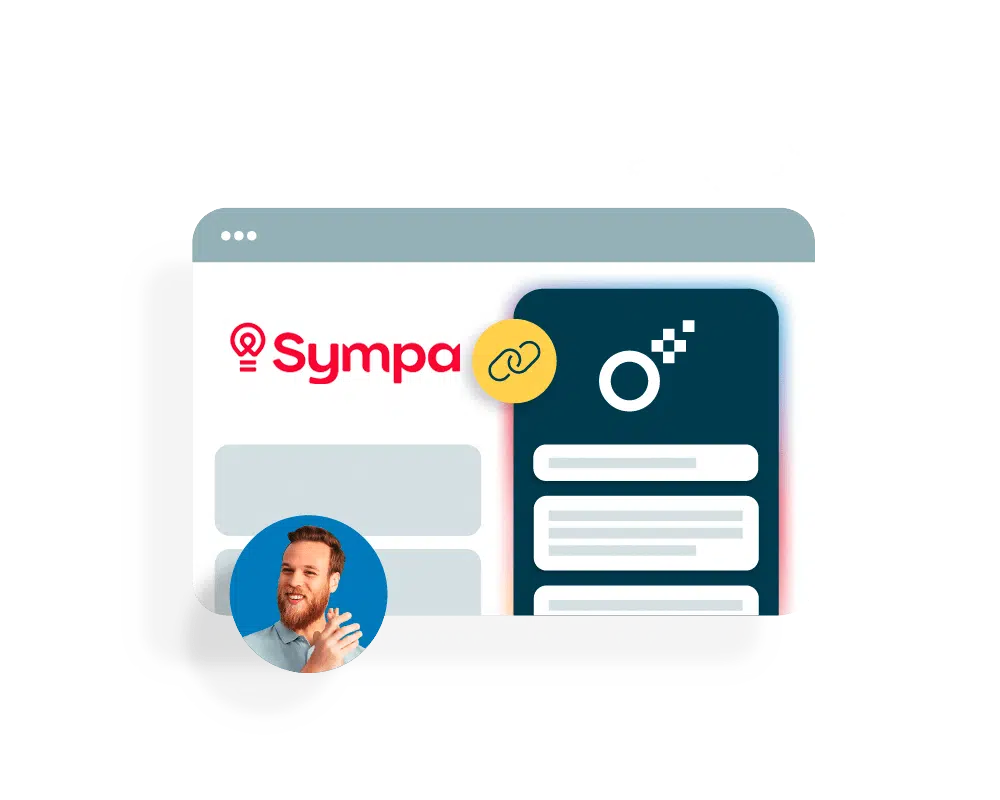 Create interactive offers
One-click to send for e-sign
Give talents an amazing experience with interactive contracts and automated workflow. And make it easy to sign your offers and contracts with integrated digital signatures, sent directly from within Sympa.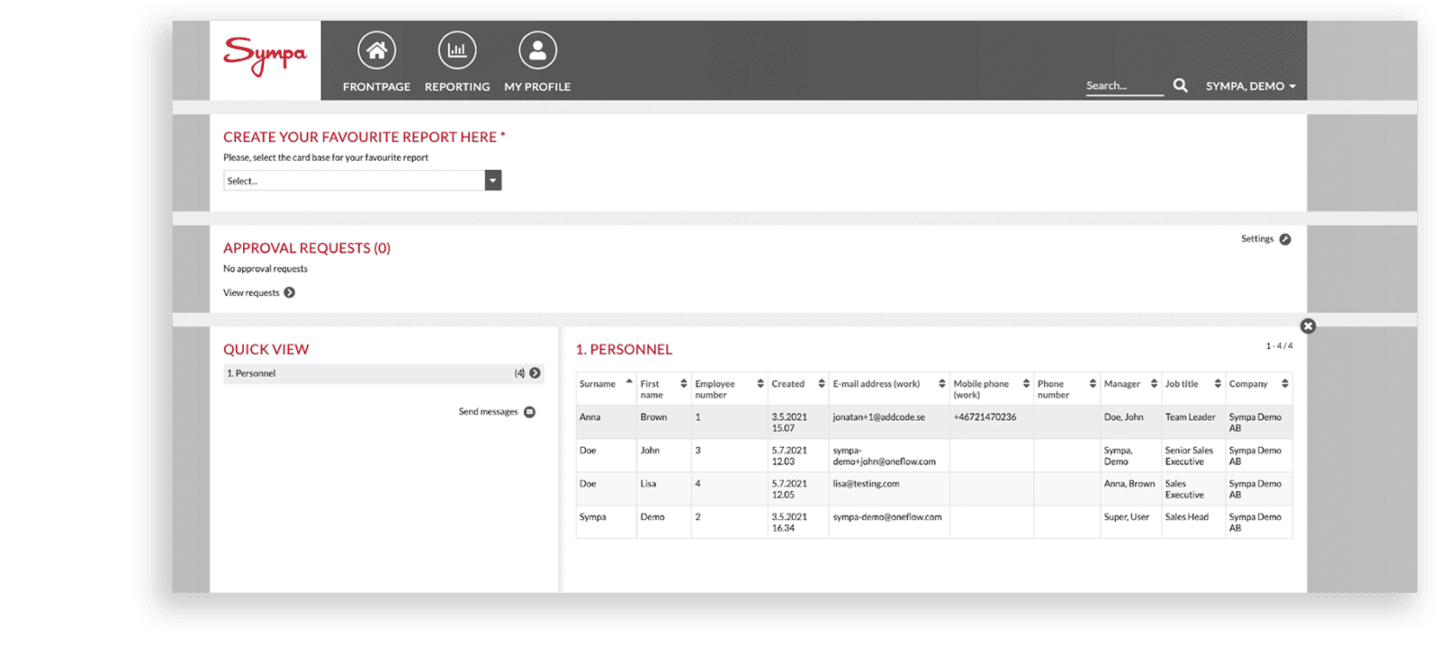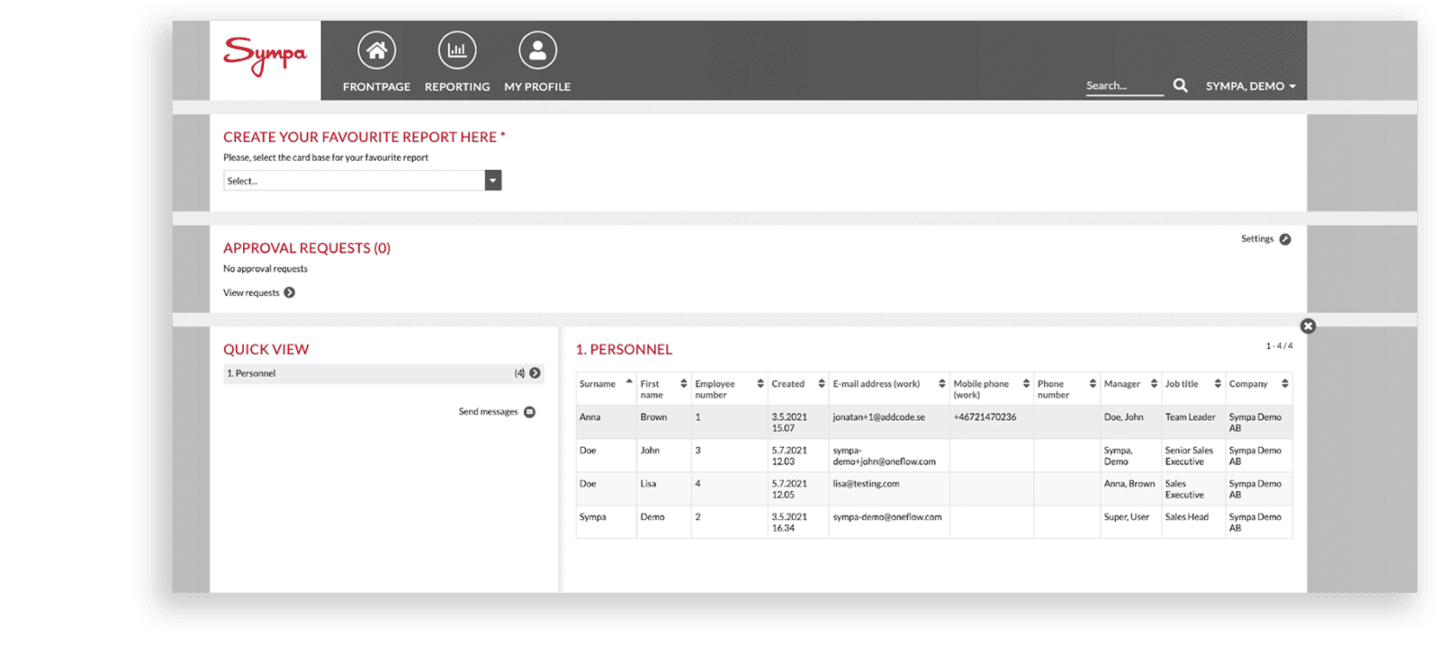 Add interactivity to your PDF contracts
Combine PDF contracts created directly from Sympa with interactive sections where talents can add additional information on their own, for e.g. bank or contact details of their closest relatives. You can also send a video greeting or a screen recording talking through the contracts.

Make signing easy for talents
Send employment contracts for e-signing with a click with all candidate information automagically filled for you without leaving Sympa. Let your future colleagues review and sign the offers on the go.


Stay on top of all sent contracts
Get automatic notifications when your colleagues or candidates receive your contracts, open it, or suggest changes. And when they sign! Track the entire signing process from start to finish inside Sympa.
Manage all contracts in one place with Sympa integration
Signed contracts are stored in a secure archive with a calendar view that gives a visual overview of all contracts. Find a specific contract in a few clicks using search, tags, filters by status, colleagues, and more. And with auto-reminders, you'll never miss when a contract is about to start or end.
For all your HR needs in one flow
Send contracts for signature in a click
Make it easy for talents to sign your offers without printers and envelopes. Send contracts directly from within Sympa, and with Oneflow, your candidates can securely and legally sign it from anywhere.
Free the closing stage from friction
Allow candidates to add or update any required information outside what's already available in Sympa on their own before signing the offers. Set up deadlines to ensure that contracts get signed on time.
Find flow for all types of documents
Automate not only employment contracts or offers, but any other documents requiring a signature from your colleagues. This could include candidate NDAs, off-boarding checklist, employee policy distribution, and many more.
FAQs
Where do I find the integration on Sympa Marketplace?
You can get Oneflow for Sympa on Sympa Marketplace here.
How do I get started with the Sympa integration?
Who do I contact if I want to start using Oneflow for Sympa?