Digital contracts and summer; How come?! It's summertime. The sun is shining. The birds are chirping, and the SPF 50 is within grabbing distance every time we leave the house. It's that time of year where we're (hopefully) no longer chained to our desks and we're able to take a nice vacation, or a staycation if that's your style.
Business tends to slow down around this time of year, and justifiably so. Who wants to work when there are some sweet weather and summer activities calling your name? Naturally, though, you still have work to do.
You likely get hit with tons of out-of-office emails, replies, and messages when trying to get some contracts signed in the summer months. We can help with that.
Digital contracts can be signed anywhere, at any time on your mobile device. Spend your summer the way you want and where you want. But be productive and close deals at the same time. It's a best of both worlds situation.
Here are several reasons why this is the year of the digital contract summer:
You can work on your backhand with digital contracts
Wimbledon finished up only a few days ago. Seeing some of those overhead smashes, flawless slice returns, and powerful backhands was inspirational. It makes us want to work on our own tennis game, and seeing as it's summer, it's a perfect time to get some practice in. With digital contracts, you can have a contract sent between sets. Once the final point is over, the contract can be signed. Game, set, match, contract.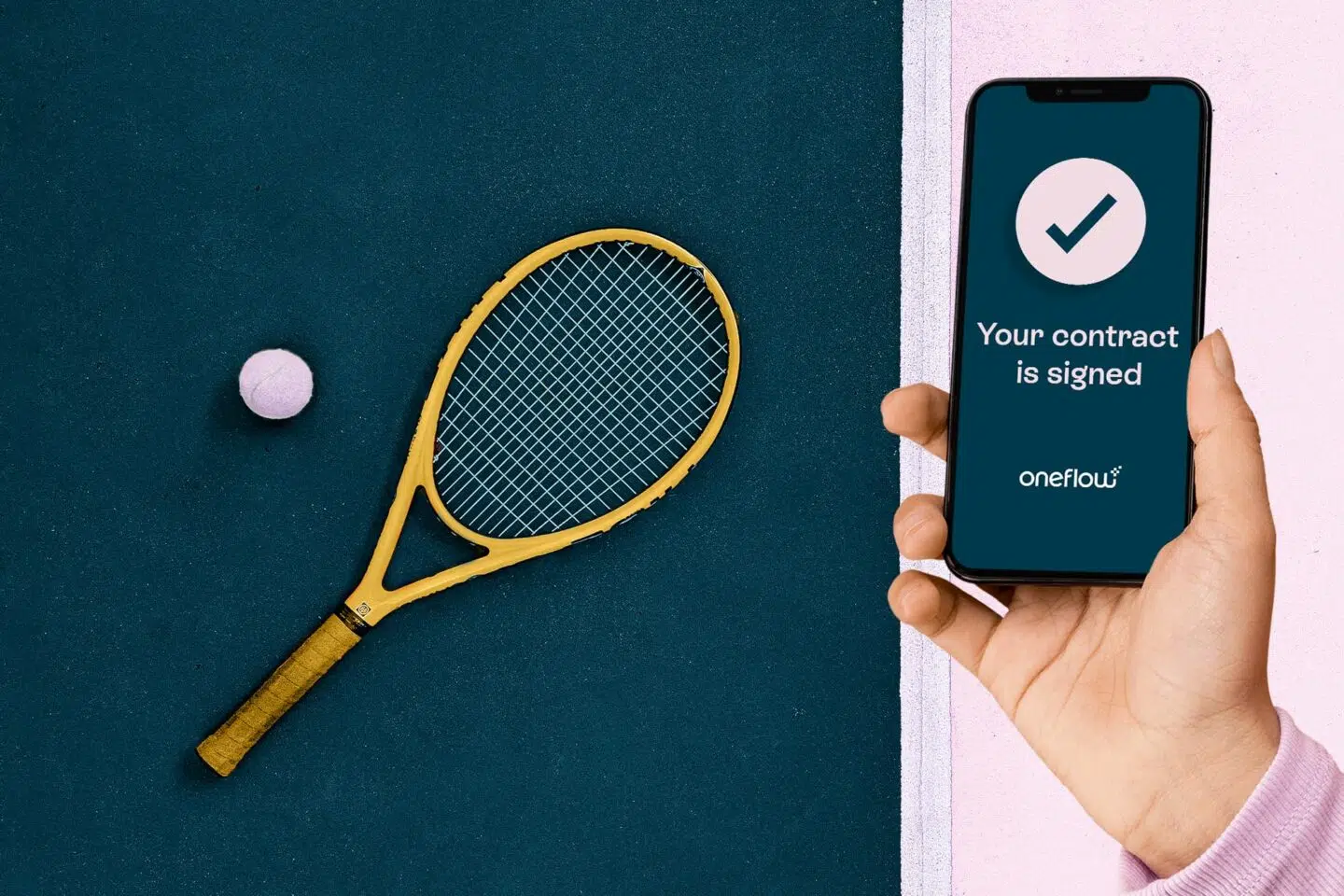 Shave a few strokes off your handicap
The golf course is one of the best places to get business done. It's an informal setting. Away from the pressure of board rooms and people tend to be more relaxed. You can hash things out over the fairways and greens of your favorite golf course. Thanks to the interactivity of digital contracts, any changes you make during your negotiation on the course can be included right then and there. You can update the contract on your phone after admiring a nice drive that you smashed down the middle of the fairway.
Depending on how negotiations went, you may have shaved a few commas off the total of the contract, or you may have added a few strokes to your scorecard. Either way, digital contracts give you the flexibility to work on your handicap in the summer. Send, edit and sign contracts before your round of golf is over.
Read also: 13 ways digital contracts increase hit rates and reduce close time
Keep your kids and clients happy by signing the contract at the park
Another area where digital contracts come through for you in the summer is at the amusement park. You can keep an eye on your kids, and close your deals at the same time.
Digital contracts allow you to see all edits made in real-time. There's an audit trail inside the document showing you who did what, and when. Then after the deal is signed, you can manage your contracts with an archival library. You have a detailed statistical database and can track when contracts need to be renewed etc. It gives you a holistic view of your contract's lifecycle. Granted, it's probably a bit easier to keep an eye on your contracts than your kids.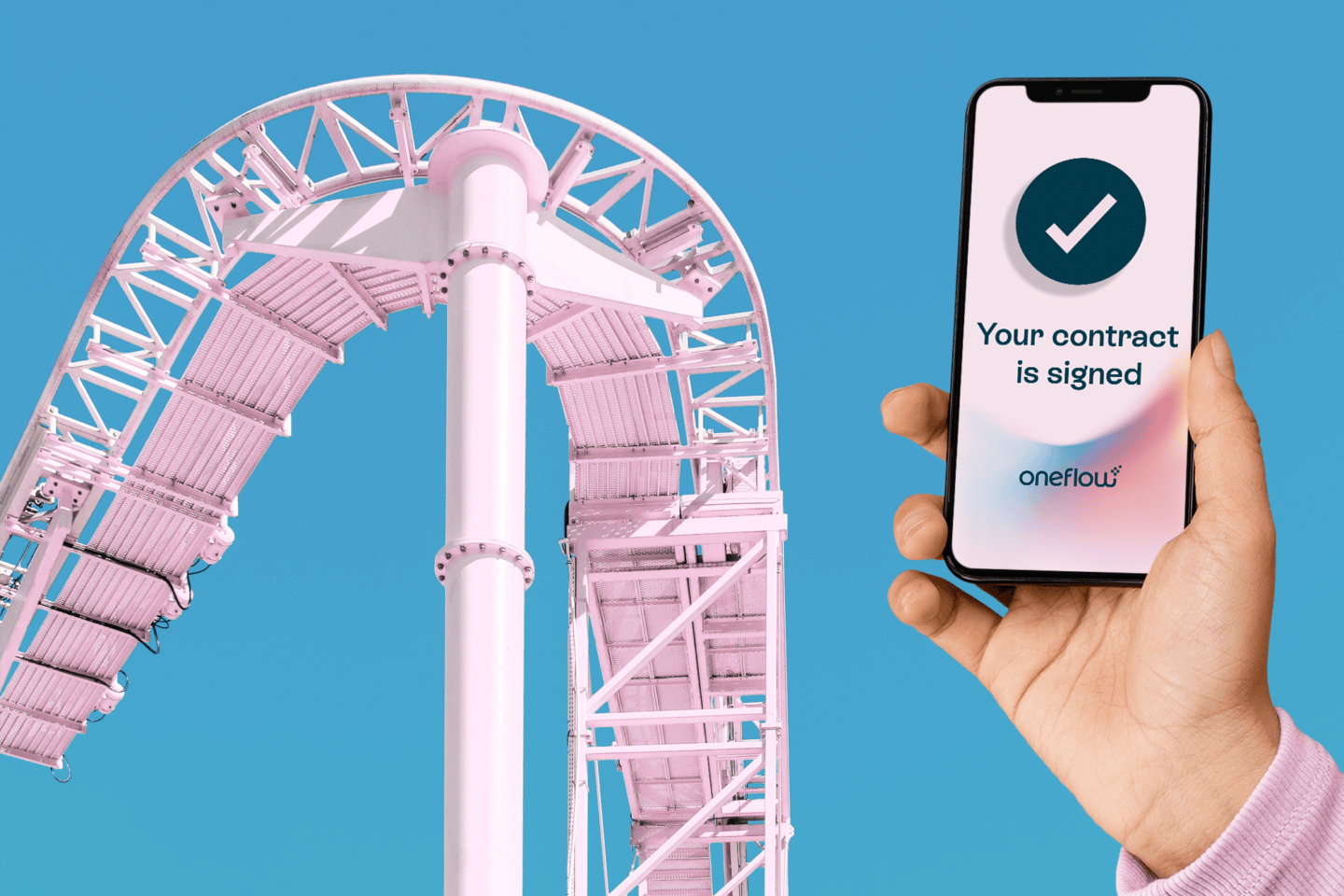 Cool off next to the water
It's hot in the summer, and it continues to get hotter. As such, we need a way to cool off when the sun is bearing down on us. Finding a place to swim is a great idea. Be it a pool, a lake, or the ocean. A quick dip or a day trip to a source of water does the soul some good.
While you're laying out by the water, instead of reading your social media timeline or the latest NYTimes bestselling novel, you could read a contract instead. Read the comments from your counterparties, give a reply and make a few edits to the proposal. Then before it's time to reapply your sunscreen, the contract could be signed.
Read also: Bye-bye PDF. Hello digital contracts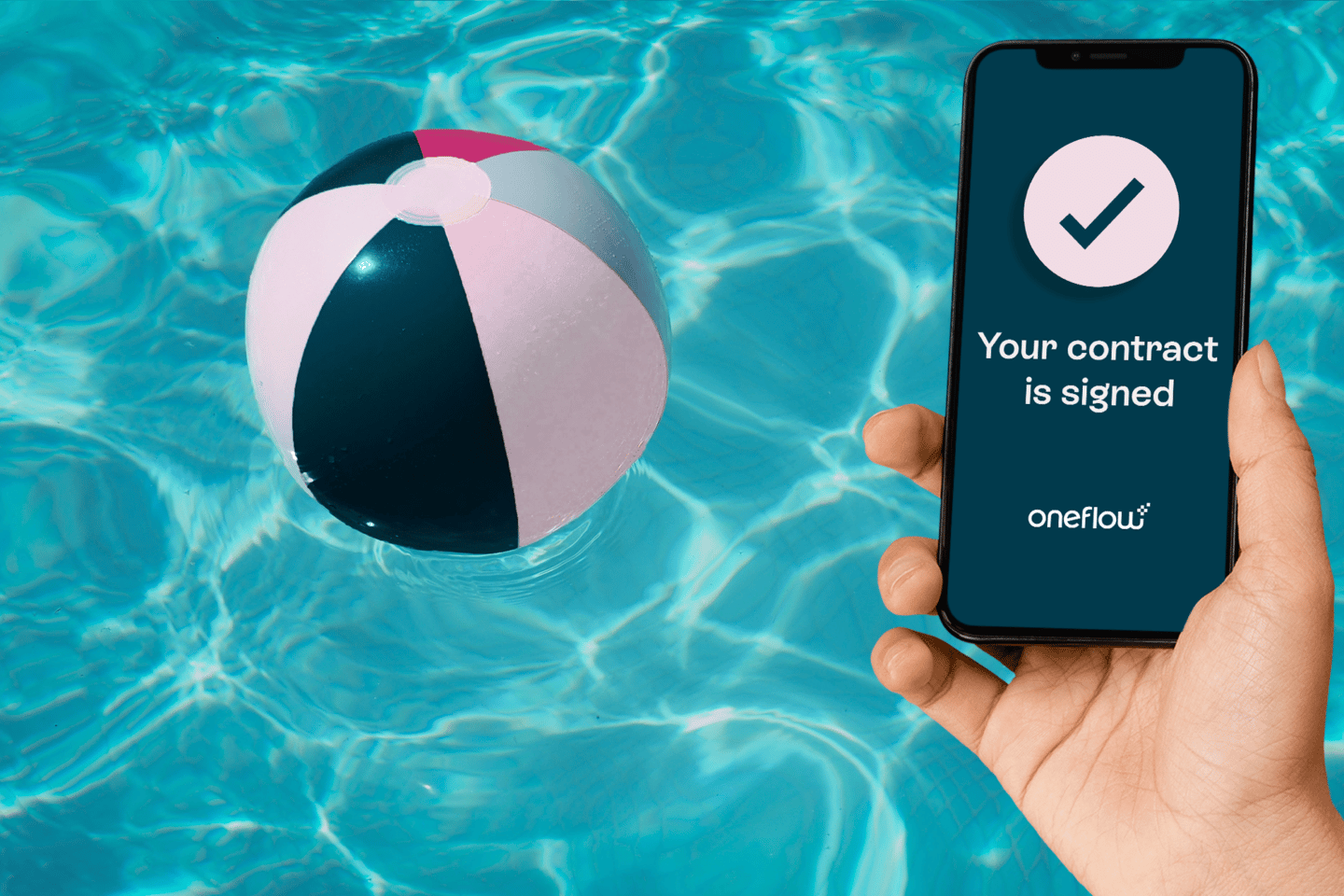 Sign on the go – in the city or countryside
You're likely to be on the move this summer. It could take the form of a road trip, a picturesque train ride out to the countryside, or if you're in the city, hopping between various subway lines. Doesn't matter where you are, or the form of transportation you take. You can sign a contract everywhere you go. Just open the contract, read and review it, then legally and digitally sign it. The flexibility of digital contracts lets you live your life the way you want in the summer, but still, get those signatures to get your deals over the line.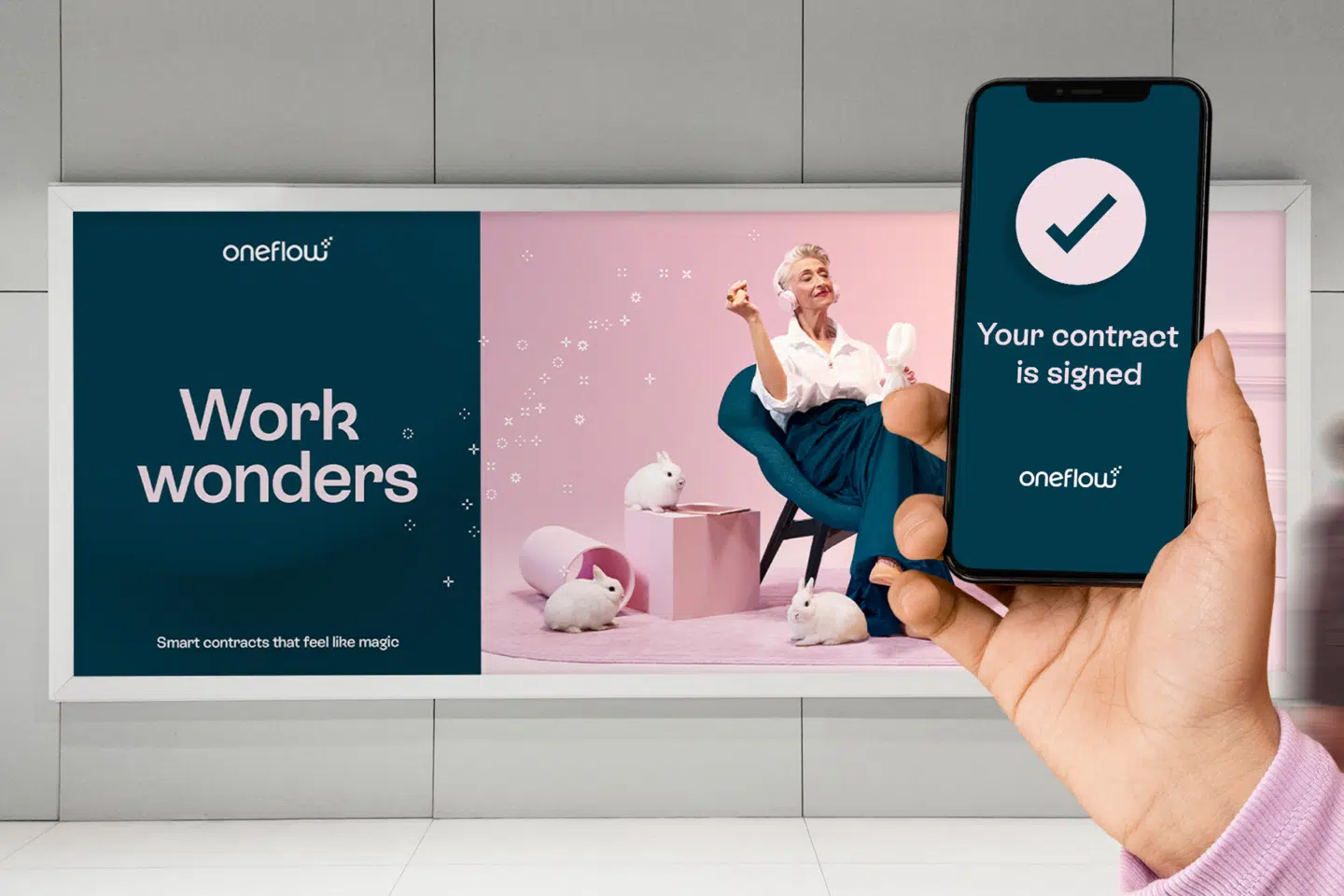 Go for a hike and close deals at the peak
If you happen to live in an area where there's lots of nature around you, then you can use that to your advantage. Go for a hike, whether it be a difficult and grueling one or something more casual. Do what you're most comfortable with. One thing to remember though is that you can take a breathtaking picture of the view from the mountain top. Post it somewhere. Then sign a contract a few seconds later.
Or, if you want to be a bit bolder, you can include a picture of the peak in your contract. That's one of the cool things about digital contracts. The interactive templates allow you to put pictures and videos in your contract to help you stand out from the crowd.
Read also: What makes digital contract templates so smart?
Enjoy a picnic with your friends
It wouldn't really be summertime without going on a picnic, would it? Load up on your favorite food, pack a few sandwiches, some snacks, and a few beverages, soft drinks, or hard. Then grab your friends and find a nice place in a park. In the sunshine or shade, and then voila. Enjoy!
It may ruin the vibe if you got a phone call during the picnic. But with digital contracts, if you get a notification, it takes a second to check it. Quickly whip out your phone and you can see if the contract was signed or not. It's a nifty way to stay in the know when it comes to your deals, but live in the moment and enjoy your present company.
These are a few of the many ways and places digital contracts are used so you can maximize your summer and live it up. There are many more. Realistically, anywhere your phone or mobile device can go, you can sign a contract there. Contract magic is in your pocket at all times with Oneflow. So, enjoy your summer in the way you best see fit! But know that deals can still get done while everyone is on vacation with digital contracts.
Fly away
Picture this: You're parked in line at airport security, on your way to Mallorca this summer. You've got your carry-on, your phone, and put "🏝️" as your status on Slack. But the line's not budging. And won't. For hours.
Things you can do during your four-hour queue time:
Sign 60 digital contracts (if you read them)
Order UberEats two times
Sign 7200 digital contracts (if you don't read them)
Learn the life stories and bond with the people around you
Admit to yourself that your parents were right about arriving insanely early at airports
Road trippin'
Spending long hours in the car this summer? Instead of playing back seat driver, use the time to get those deals signed! Send messages in the proposal to your prospects so they don't forget about you, or why not record a video while you're swooshing through the countryside.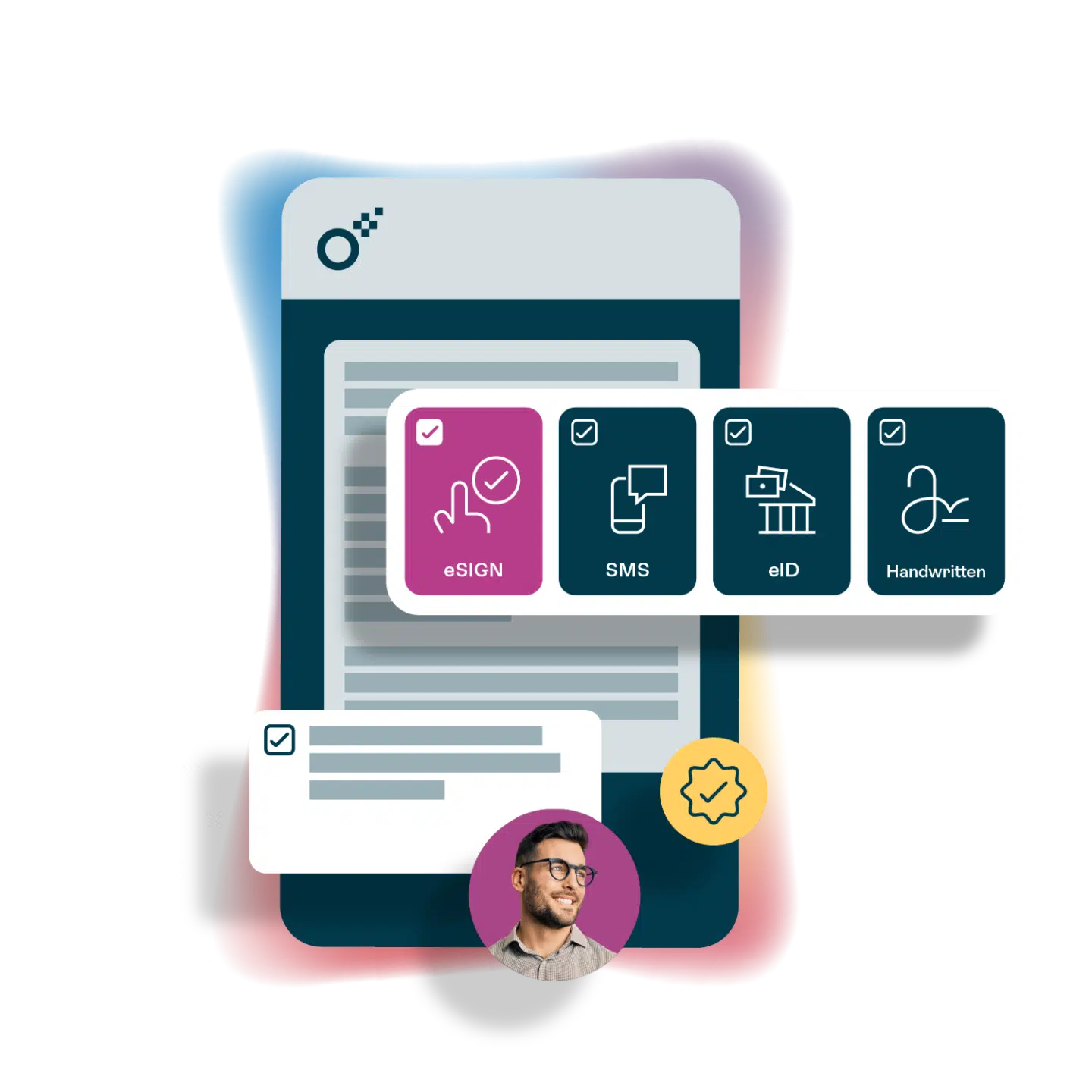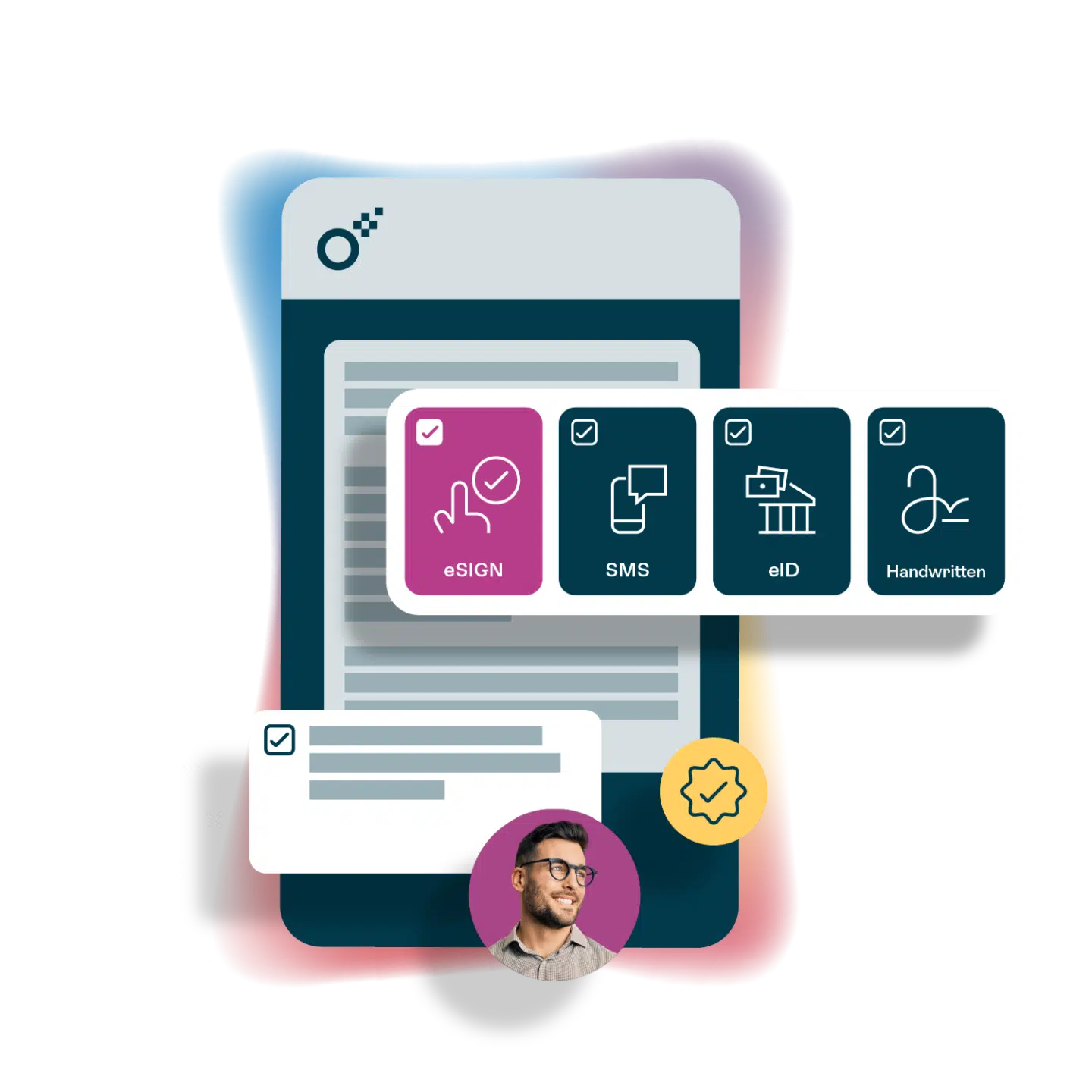 Ask us anything about truly digital contracts
Want to know more about digital contracts or the future of contract handling? We'd love to hear from you.