Oneflow, a fast-growing SaaS company within digital contract management, has had a fantastic start to 2022 and the future continues to look brighter than ever.
Recently, Oneflow has been recognized as a "High Performer" in the Contract Management, Proposal, Document Generation, and E-signature categories for G2's Spring 2022 reports. Oneflow has also been awarded "Highest User Adoption Enterprise" for Enterprise Implementation for E-signature. This means that Oneflow received high ratings from Enterprise users in regards to User Adoption of the product in the e-signature category.
G2 identifies and recognizes the top-performing solutions segmented by industry every quarter. They base their decisions on customer satisfaction and market penetration. We're happy to say that these are not our first G2 awards either.
Ling Koay, Oneflow's VP of Brand said, "Since Spring 2017, the one badge that we have consistently been awarded each season is the one which we're most proud of, the "Users Love Us" badge. In every decision we make, the key thing we focus on is the experience of Oneflow's users – working with contracts in Oneflow should always feel like magic."
Oneflow is happy to have received recognition from G2, but knows that there is more to do and more to come in the future. "We won't rest on our laurels," said Ling.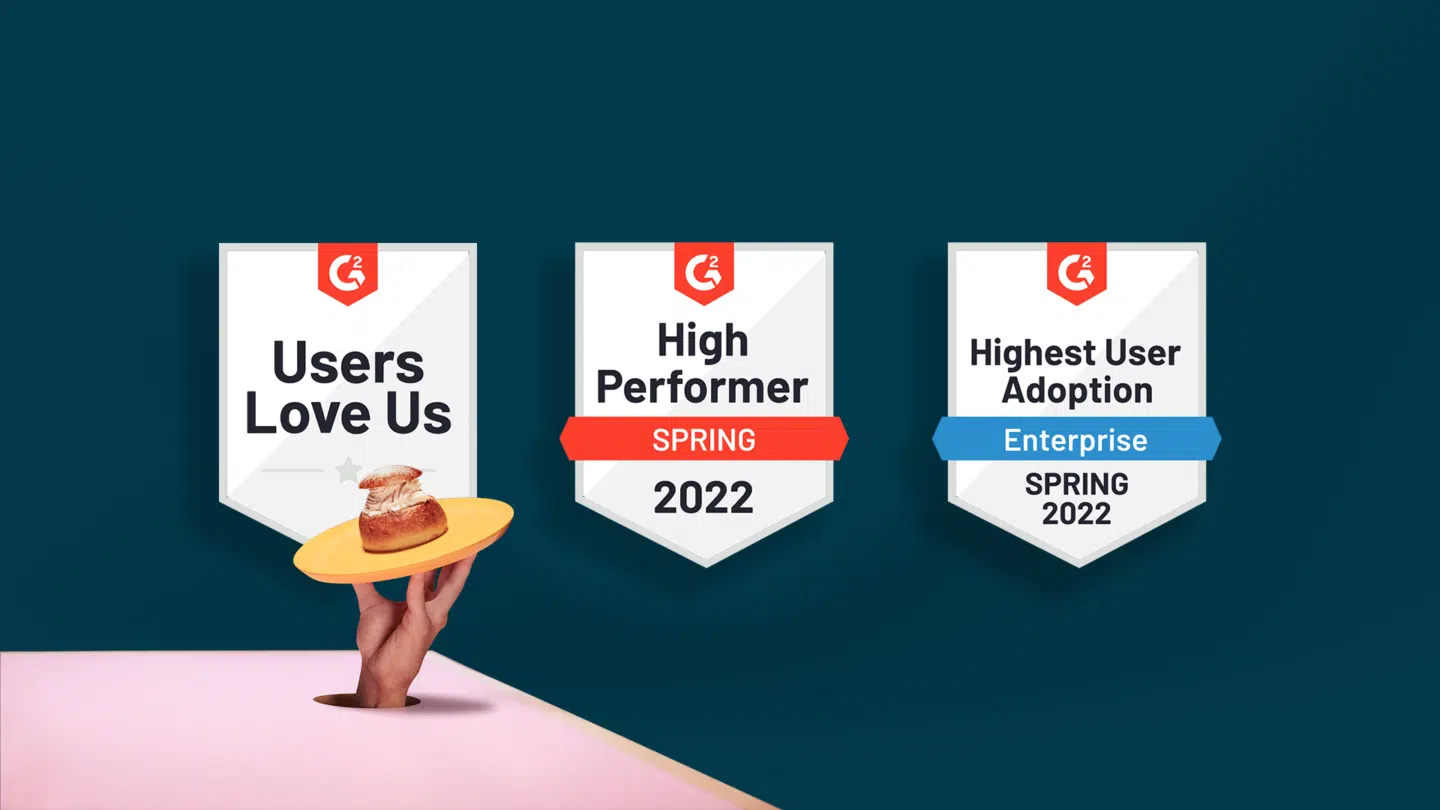 About G2
G2 is the world's largest and most trusted software marketplace. More than 60 million people annually — including employees at all of the FORTUNE 500 — use G2 to make smarter software decisions based on authentic peer reviews. Thousands of software and services companies of all sizes partner with G2 to build their reputation, manage their software spend, and grow their business – including Salesforce, HubSpot, Zoom, and Adobe. To learn more about where you go for software, visit www.g2.com and follow us on Twitter and LinkedIn.