Sessions
Reshaping one of the world's oldest industries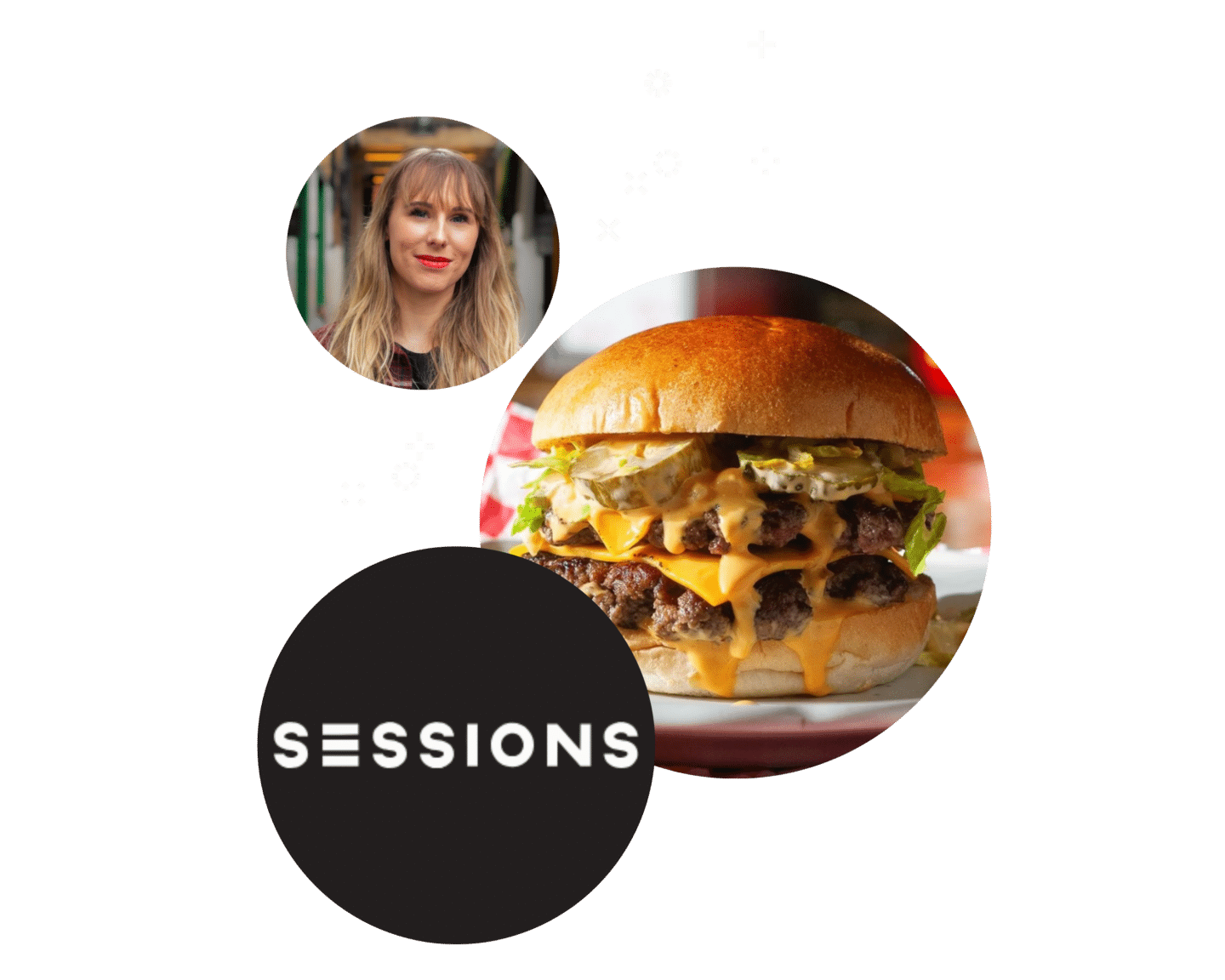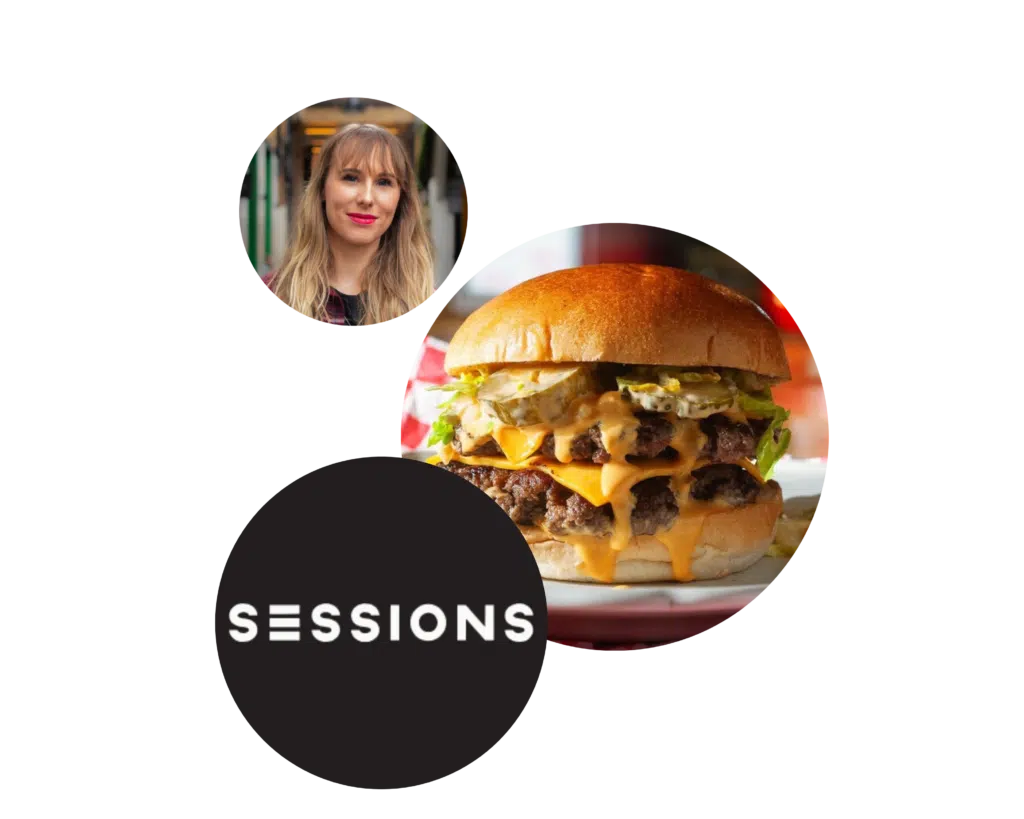 Integrations
with Hubspot and Teamtailor
Synchronised
across sales and HR
Starting a food brand is no small challenge. The food and beverage industry is known for its high barriers to entry, requiring significant investment and carrying high risk. What if there was a better way for one of the largest, oldest and, slowest-moving industries to operate? By reshaping the way that food brands, chefs and kitchens work together, Sessions are unleashing potential in the industry by helping food brands to overcome the barriers and scale more quickly.
Breaking down the walls
Kelly Davis, Head of People at Sessions, shed some light on how their operation works, and how Oneflow has helped to drive efficiencies both for the Sales and HR departments. "It's quite a complex operation but it's very much looking at how the world has changed and it's about time hospitality changes a bit too."
The Sessions team have a handy analogy which helps to understand their approach, "We call ourselves the record label for food so where a record label would represent musical artists and singers, we do the same thing but for food brands and chef founders. We then create menus, the same way a record label would create albums."
So instead of having to open a kitchen, food brands can work with Sessions to licence their menus to a broad network of kitchens, allowing them to very quickly grow their reach, without the risk that comes with opening physical kitchens and restaurants themselves. It's quite a shake up, but then again, if anyone knows how best to shake up the food and beverage industry, it's Sessions founder Dan Warne, who served as Managing Director of Deliveroo for 5 years. "The mission has always been to represent founder-led food brands to help them grow in the industry and to provide a concept for the modern world."
Not just a middle man
While connecting exciting food brands with kitchens who are capable of creating their menus is core to the model Sessions have built, their ability to support their partners goes beyond matching up suitable pairings.
"The continued monitoring, support and account management of that brand and that host is the core business that we do. We continuously, through our platform team, monitor how well they're doing with all of the key metrics which we know result in more orders. You wouldn't believe the amount of data we have." This data is critical for Sessions to better support the licensing strategy of food brands. "We know what is successful in this space and what isn't".
This invaluable data gives Sessions the insight they need to identify problems and opportunities, which can then be addressed very quickly thanks to the modular nature of the business. "When things aren't working out, being able to switch out these brands very quickly and cost effectively, versus having to redesign a restaurant concept."
How we support Sessions
As with many fast growing companies, Sessions was finding their tech stack had become fragmented, adding friction to internal processes and taking up time. Their contract management process, for example, was causing friction, "We had an issue that various parts of the business were using different e-signing solutions because we all needed different integrations. There wasn't really a company wide e-signing platform"
So, how did they tackle this issue?
"Someone from Oneflow reached out and asked if I was happy with our e-signing solution. My answer was 'no'."
Oneflow for HR
A strong integration with the Teamtailor platform was something they were missing with their old contracts solution, "We were using the Docusign integration with Teamtailor and it was a very loose integration. It was very clunky and very manual. I was very interested to see if we could have a more seamless integration. We definitely knew that we needed to improve the onboarding side of our process."
After hearing about Oneflow's seamless integration with Teamtailor, the Sessions team felt confident that Oneflow was the solution they needed to tackle their challenges in HR. "Oneflow looked a lot more exciting than other e-signing platforms we had used previously. I found Oneflow very easy to use and a lot more simple."
Without the limitations that come with PDF-based documents, Sessions was able to easily give their contracts a more professional look, which reflected their brand. "It looked very modern. The way you could brand it, personalise, format the fonts, add in videos and pictures. It looked more exciting than other e-signing platforms we've used in the past."
For new team members, signing the contract is an exciting moment, so as well as making the contract look more appealing, having functionality which facilitates the process is… well, modern. "The ability to be able to write notes back and forth. The fact they get reminders if the expiry period is coming up is really fantastic. The ability to see if they've viewed them is something I particularly like."
As companies adopt more technology platforms into their processes, it's taking longer to get new team members fully integrated with the different systems. This is why Oneflow prioritised ease-of-use when building the platform, which has helped Sessions to quickly set up their Assistant Managers on the platform "Their [venue managers] strength is on the floor with guests, with customers, with the teams, not trying to work out how to do an e-signature. It was a lot more simple to use."

Another area which has proved helpful for Sessions is our dedicated Account-management team. When things aren't working as expected during contract processes, we know that clients want to speak to a member of the team fast, not get taken to an FAQ page… "I have absolutely loved Oneflow for the account management. The teams instantly get back to you, they are the most polite people ever. I jokingly say 'we're only taking on Swedish solutions from now on."
Oneflow for Sales
As well as supporting the HR function with our Teamtailor integration, our Hubspot integration also caught the attention of the Sessions sales team. "They looked into Oneflow because they knew we were happy using it on the HR side. And that's gone really well for them."
"The Hubspot integration came at exactly the right time, because that is the main platform that they use. Being integrated with Hubspot is essential for them, it's a massive time saver. It's much better than our previous integration. So the sales team is very happy with Oneflow."
Don't miss a trick
Let us show you how to work smarter with digital contracts. Right before your very eyes.