We make business as simple as a handshake.
The story behind Oneflow
---
Imagine a task you repeatedly have to deal that is extremely time consuming. You feel there should be a better way, but you have not found a good solution and have little time to research for one. Have you had that feeling?
Anders Hamnes felt this way and decided to do something about it when he founded Oneflow back in 2012. The company aimed at reinventing the contract process fundamentally and making it easier and more efficient. Oneflow established the concept of e-contracts.
Oneflow had two strong convictions that defied the rest of the market:
The PDF file format are going to be a thing of the past
The e-signing vendors are doing it all wrong
PDF is an image of paper. Its huge success was precisely because it looked like paper, something we were used to handle. An image of paper felt more familiar and secure, which made sense in the early days of Internet. And then we got used to the PDF format, and it became a standard.
But PDF contracts have no future. First, PDF is static and you can't easily change the content and extract its data. Secondly, PDF is not responsive. It is, in fact, killing our productivity and making the world's progress slower.
Our second conviction was that e-signing vendors are doing it wrong because they only solved a small piece of a much bigger problem. Companies should improve their contract process, not the signing step alone.
Thousands of e-signing companies on the market offer the exact same product without truly reinventing the process and leveraging the opportunities that lie within the Internet and the web browser.
Oneflow sets the course to reinvent contract management fundamentally, and to define what we call e-contracts. The future of all contracts is with Oneflow.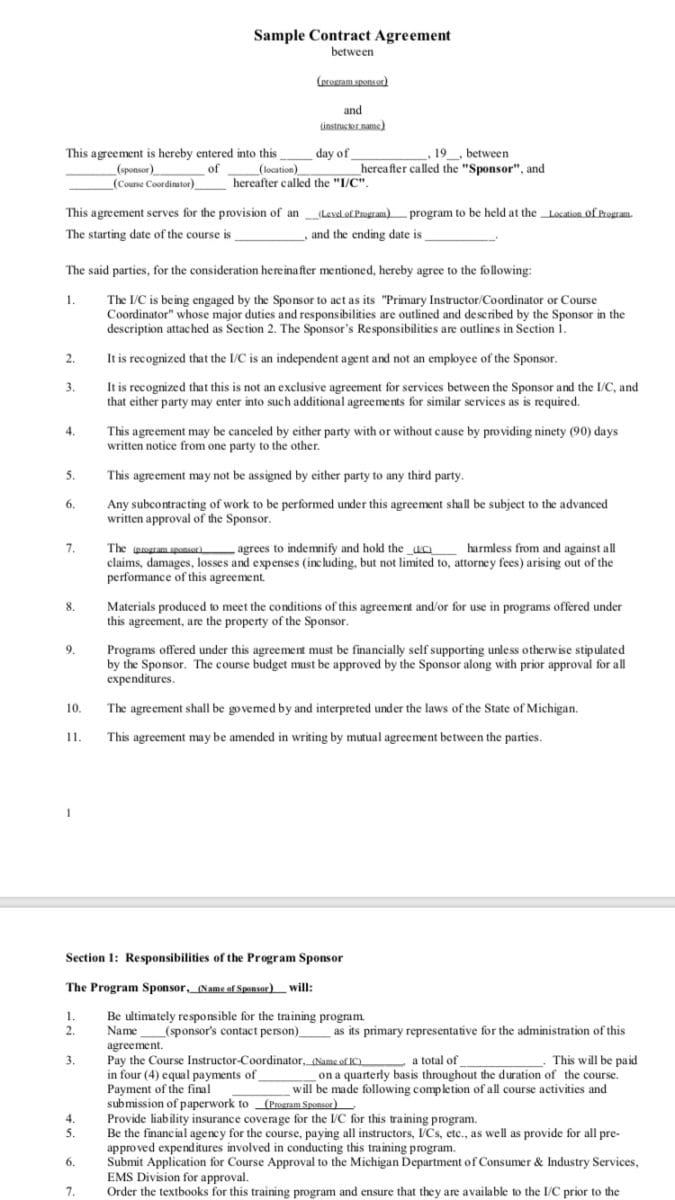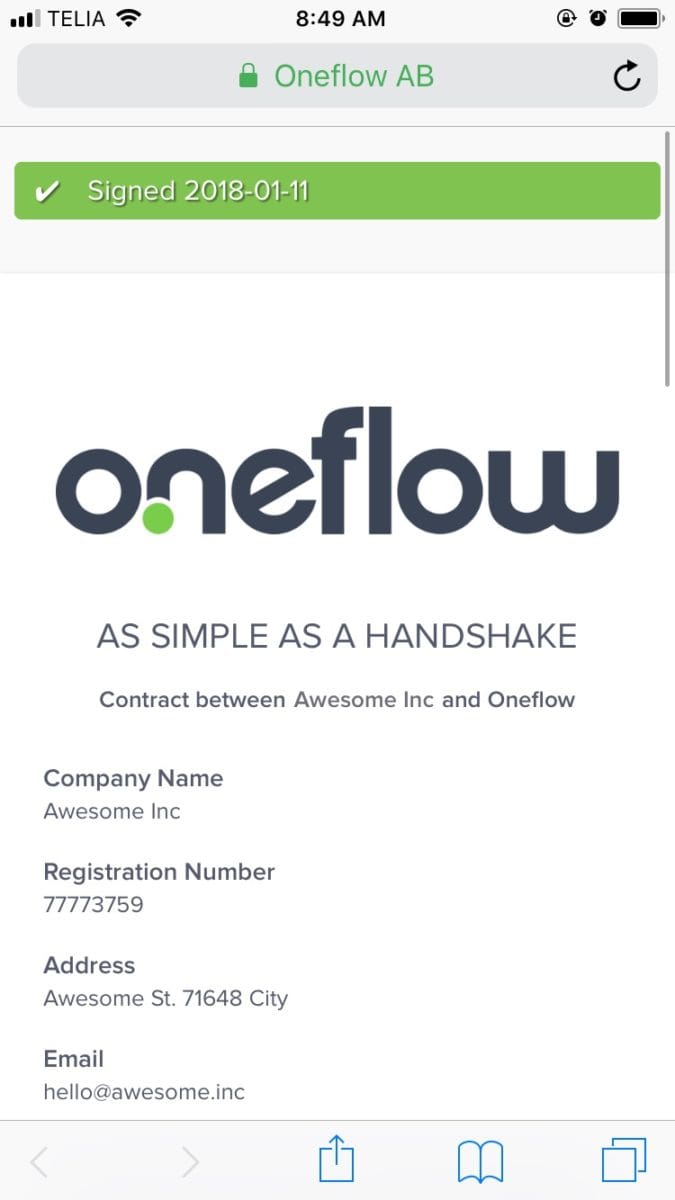 The problems we solved
---
Oneflow has been the solution to not only help us humans reaching agreements faster, but also to solve some of the most common challenges businesses experience during the contract process:
We are unsure if the correct contract templates or version are used.
It's hard for managers to control which templates or versions are being used, and to lock down and control which parts of the content the employees are allowed to change.
It's hard to control who should be allowed to access or make changes to which contracts.
We lose track of all the different contract version in emails or personal folders during the negotiation process.
We use emails to collaborate on contracts internally and externally. The comments are contextually separated from the contract, making it hard and sometimes impossible to find the important correspondence. From the GDPR point of view, this is a time bomb.
It's hard for the approvers to get an overview of all changes and guarantee that the contract has not been modified before signing.
We keep paper and PDF contracts in bookshelves and on a server, and are therefore unable to search through all contracts simultaneously. Another major issue from the GDPR point of view.
We don't get notifications on key events during the lifecycle, like end dates and renewals, unless somebody has manually punched this information into some document handling system.
Printing and scanning paper contracts do not only hurt the environment, it's also time-consuming and expensive to handle something physical like paper.
Become digital – and save time, money and the trees!
How we do it
---
Oneflow was created to stop us humans from wasting time and energy on boring, repetitive tasks that computers can automate. You can use the time saved to form meaningful relationships, grow your business, and simply get more done.
We do this by digitizing your entire contract process – converting from an unstructured to a structured process – and eliminating paper and manual contract management altogether.
E-signing is, of course, a part of the process, but it only solves a small fraction of the total time you spend on a contract from start to finish. The most time-consuming steps of the entire contract process actually take place before signing, i.e. to get a contract ready for signing.
The steps typically involved to get contracts ready for signing include:
Create and organize contract templates
Create contracts based on the right templates
Discuss and negotiate with internal stakeholders and counterparties
Edit contracts and update data in the existing system
Collaborate with approvers and reviewers
And we don't disappear after the contract has been signed. We offer powerful archiving with advanced search and filtering, reports, dashboard, and lifecycle management tools. Oneflow will notify you about key future events like end-dates and renewals. You will always be in full control of your obligations and rights and always stay ahead of your business partners.
Oneflow is redefining the contract space fundamentally and we are setting the pace today for everything related to contract management.
Frictionless from start to finish
Create
Build awesome, responsive
HTML contracts.
Collaborate
Collaborate and negotiate
on one platform.
Sign
Legally and securely
sign from any device.
Lifecycle
Store and manage
lifecycle for all contracts.
Analyze
Gain instant insights
on business performance.
Connect
Connect Oneflow to
your favorite systems.
Want to learn more about Oneflow?
We'd love to show you in a demo. If you have any special request, let us know.
Book a demo
Oneflow is an end-to-end solution for all your contract needs. We are passionate about contracts, templates, and the collaboration that takes during the process. We love taking care of your contracts and give you full control of all your obligations and rights. This is our pride and passion, and the core of our expertise.
Oneflow lets you author, collaborate, sign, analyze, and manage the lifecycle of your contracts in one workspace. Discuss and negotiate a contract effectively and securely with your colleagues, customers, partners, and vendors without creating long email threads.Make edits on the fly without going back and forth to your Word and PDF files.
Oneflow will notify you of the changes, statuses, and key lifecycle events like renewals and end dates. And you can automate workflows by integrating Oneflow with your favorite apps or business systems.
Save time and work smarter. Oneflow makes the contract process digital, effective, and efficient. Plus your contracts will always look awesome regardless of devices.
The future of contracts is with Oneflow.
Learn how Oneflow benefits every department in your organization