You're hopefully deep into vacation mode already. Perhaps you've ticked off the mandatory visit to the in-laws, gotten a billion mosquito bites, eaten your weight in strawberries, and spent long days at the beach.
But if you haven't managed to wind down yet, we've got you sorted. Here are five tips for a relaxing vacation.
1. Talk it out
Sometimes our wishes and expectations don't align with what happens. Whether you're traveling with a group of friends or just staying at home with the family, talking it out before is always a good idea. What do you want to do and who do you want to meet? Who will take care of mowing the lawn? Who's in charge of all the meals? And if you have kids, make sure to involve them too. So that they also know what the expectations and plans are
But sometimes it's better to be safe than sorry. Upload a PDF with what you've agreed on, send it to your more or less trusted family members, and sign fast and easy. Try for free and experience a nag-free summer.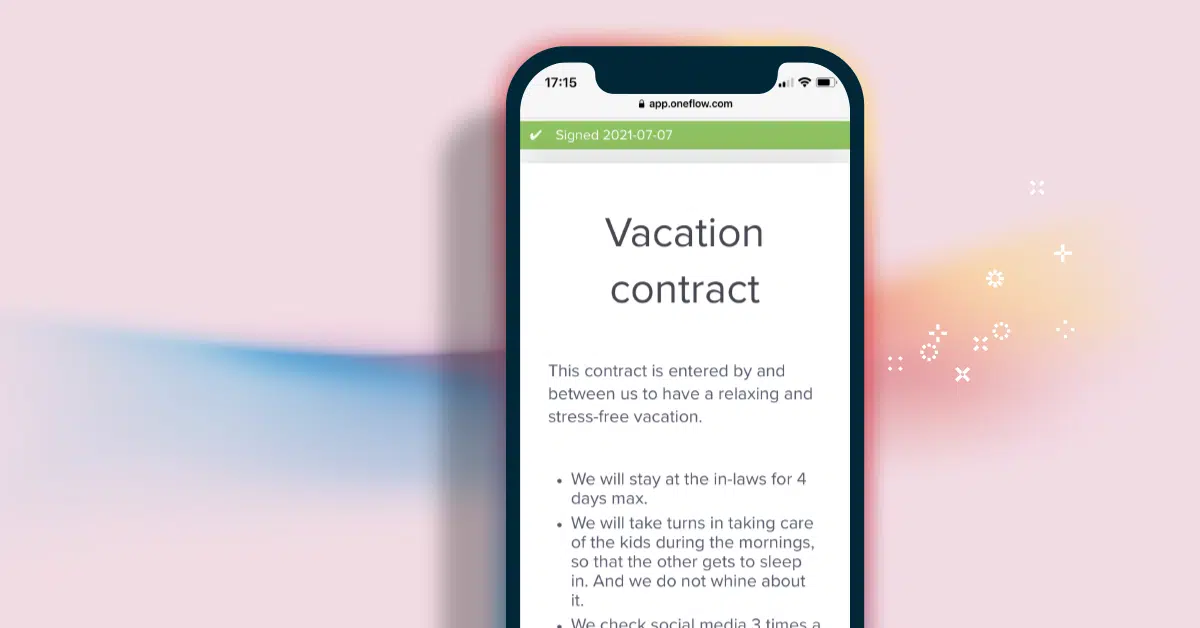 2. Disconnect and relax
Time for a well-needed screen break. Constantly updating your social channels or scrolling your feeds several times a day, is stressful in more ways than one. Decide to only check social media once a day, or how many times that makes sense to you. Think of it as a challenge!
3. Plan your break from work
Do you disconnect from everything the second you set up the auto-reply for your work email? Or do you get super stressed from not having any control at all? A great tip for a relaxing vacation is to decide how you want to handle work, before leaving for holiday. And stick to it.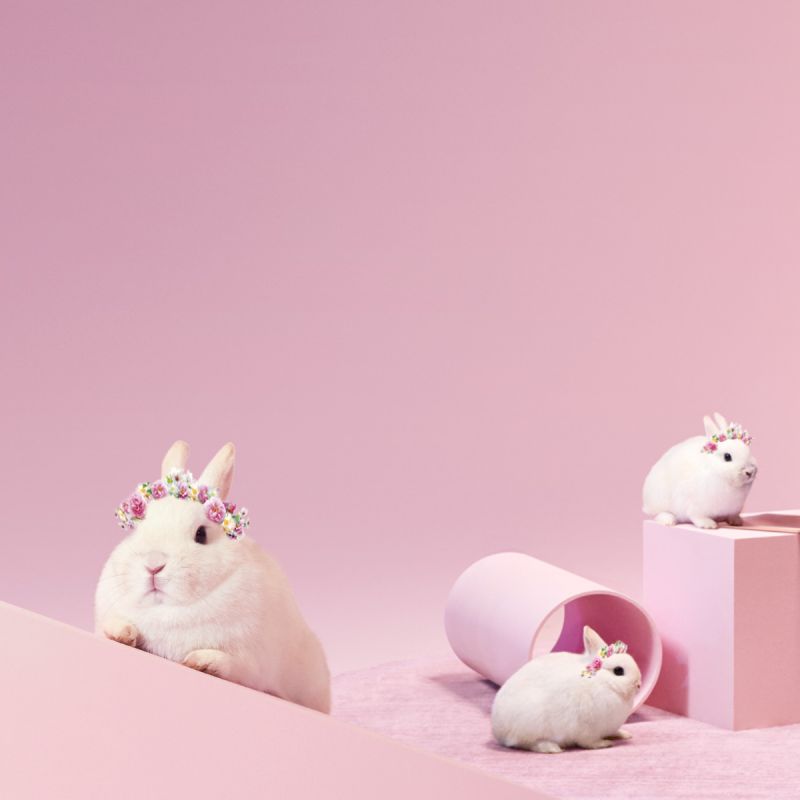 4. Allow yourself to be spontaneous
It's easy to fill the whole vacation with fun activities, travels, and parties. And who can blame us for wanting to squeeze out every last drop of the most wonderful time of the year? But suddenly you're standing there with a swamped holiday schedule, more stressed-out than ever. So don't forget to plan for unplanned days. Where you can just chill and do whatever you're in the mood for.
5. Ignore everything
Put aside all must-dos. Lower the expectations and only do things you really want to. Visit the whole family in a week. Binge-watch TV shows. Go camping with your family instead of spending a week at the in-laws. After all, you're only on vacation for a few weeks. Just ignore everything