2021 was a year that was hard to predict and took us all for a wild ride. While mentally some (or most) of us are still in February 2020, 2022 is mere days away. But before we dive into a new year, let's take a look back at what we did in 2021. When it comes to contracts anyways.
Early starts
They say you want to start your week off strong, carpe diem, and all that. And what better way to start your week than with closing a deal and getting a contract signed? Because when it comes to getting a contract signed, you're most likely to get that signature in the early stages of the week. In fact, the top three days where people sign a contract are Monday, Tuesday, and Wednesday. Lots of you have been starting your weeks off in the best way possible it seems!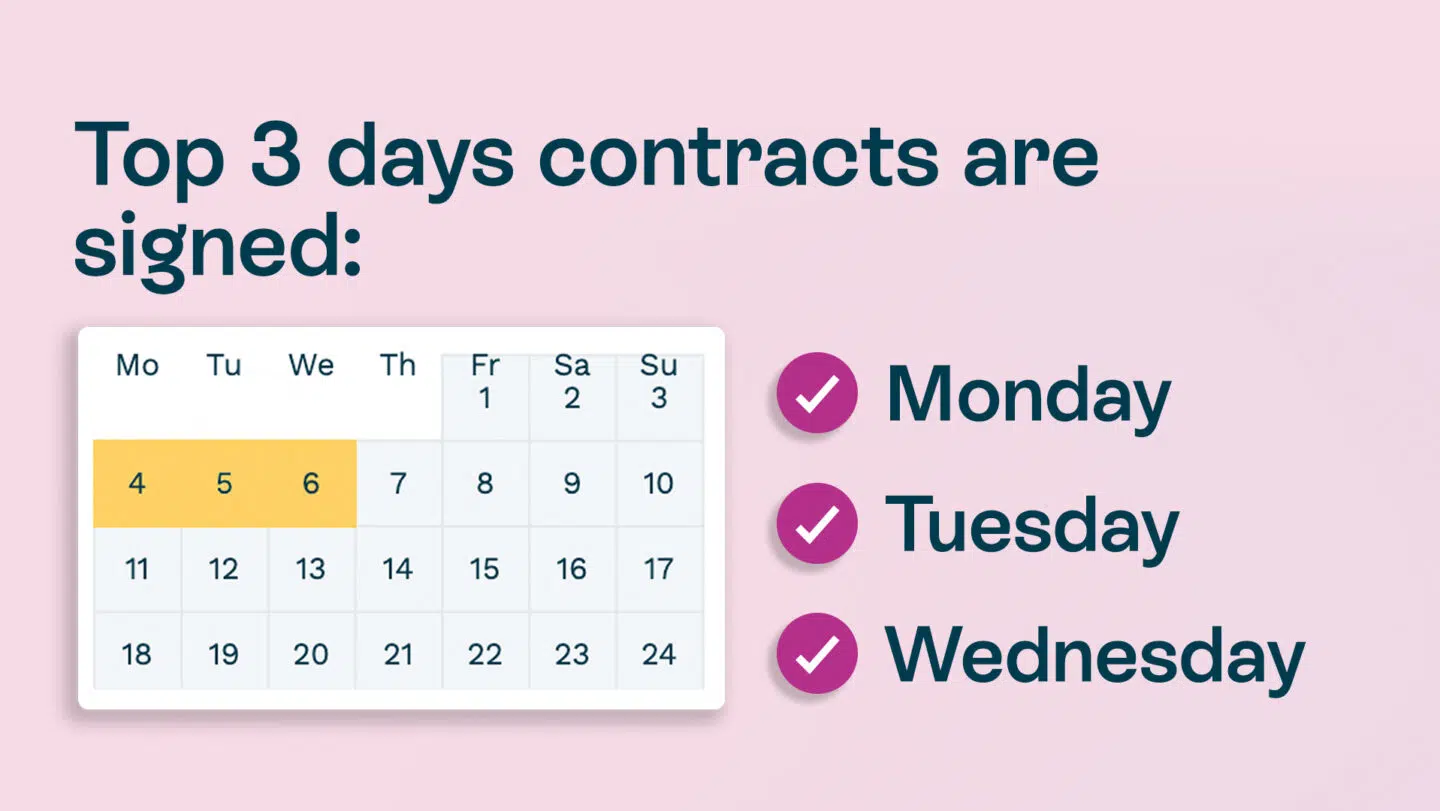 The more the merrier!
Negotiations aren't binary anymore. And you need a contract that can adapt and work with the dynamic nature of an evolving negotiation. Inside of Oneflow's contracts, parties can be added at any time. And over the past year, there were an average of three participants per contract. Sure, they say that three's a crowd and all but guess that doesn't apply to contracts!
Clinical finishing
An absolutely outstanding display was put on this year. 79% of all Oneflow contracts were signed! Talk about a high hit rate. Those are all-star finishing stats. Is yours that high? It can be if you click here.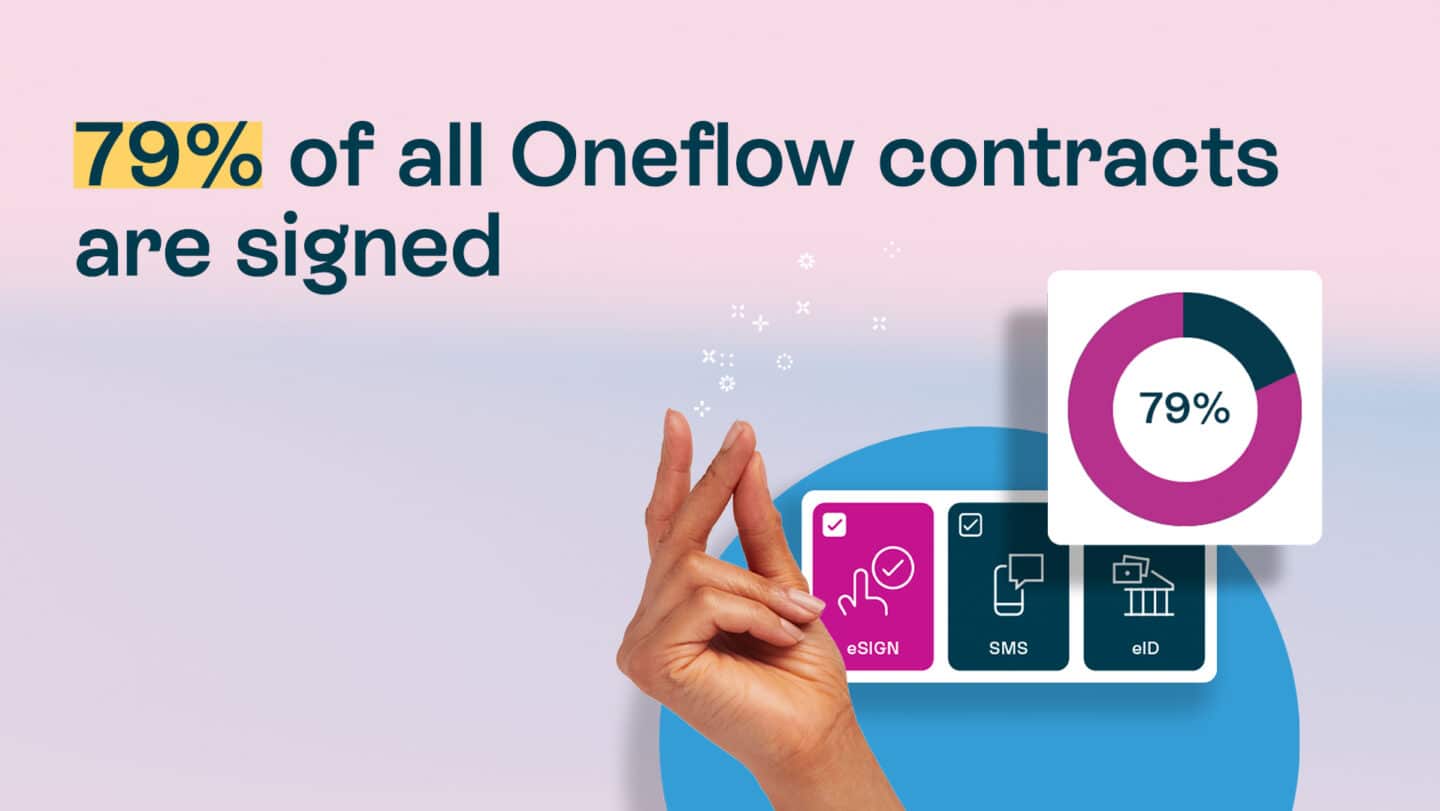 Double it up
It was a big year for contracts. They put up some serious numbers. 104% more contracts were sent this year versus the previous. That's some serious output. We're not quite talking Hall of Fame yet, but after a few more years like this? They'd have my vote.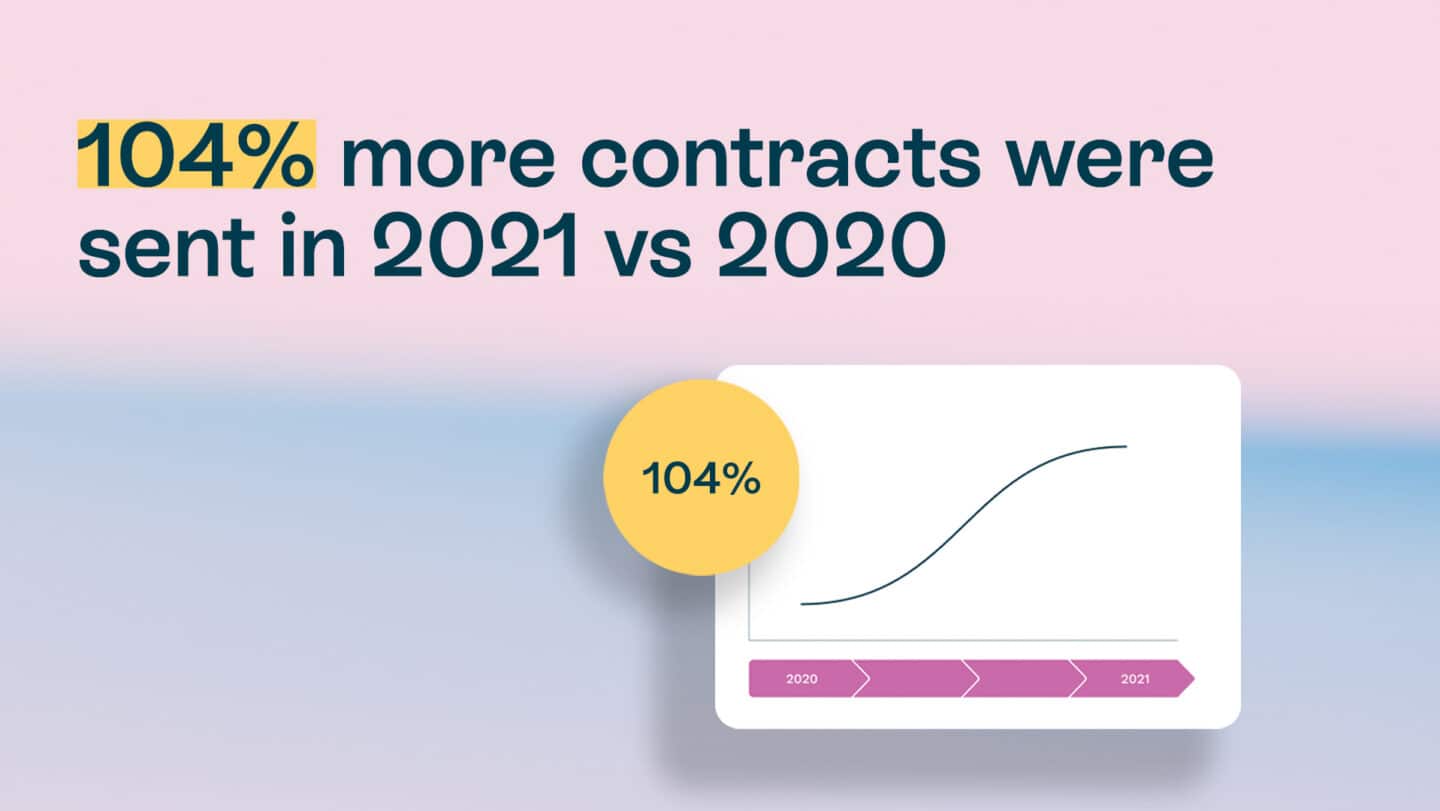 The sun never sets on a Oneflow Contract
Contracts were sent and legally signed all over the world, in practically every time zone!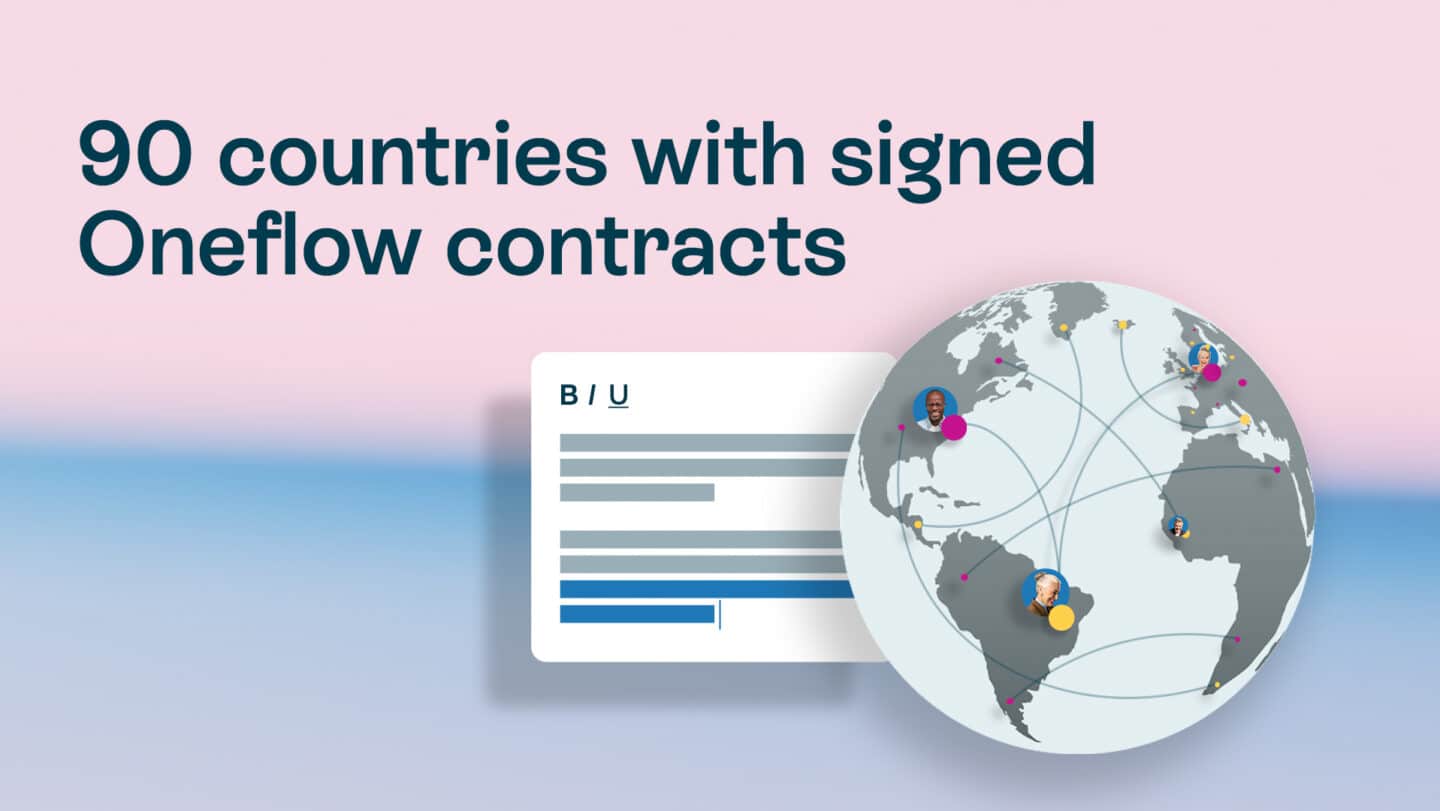 24/7/365 contracts
We're all online these days, in one form or another. Whether it be on our phones, laptops, iPads or refrigerators. So that means that at every minute of the day this year, someone signed a contract. Truly digital contracts have that capability!
Early bird gets the worm
Contracts are three times as likely to be opened before lunch. It's just like reading your morning newspaper, timeline, or feed! So try sending those proposals out earlier if you want to guarantee they'll be read by your counterparty that day. Timing is key!
Revise revise revise
98.2 Million revisions were made to Oneflow contracts. That's a lot, to put it mildly. Luckily for us all, we can update and make edits to truly digital contracts, even after they're sent! Sure, we need to proofread and whatnot. But we're all human, and we make mistakes sometimes. Flexibility is crucial when it comes to making a proposal become a deal. And sometimes, if a client wants to buy more from you than they originally asked for, being able to make that revision in real-time can be the deciding factor on an upsell or not.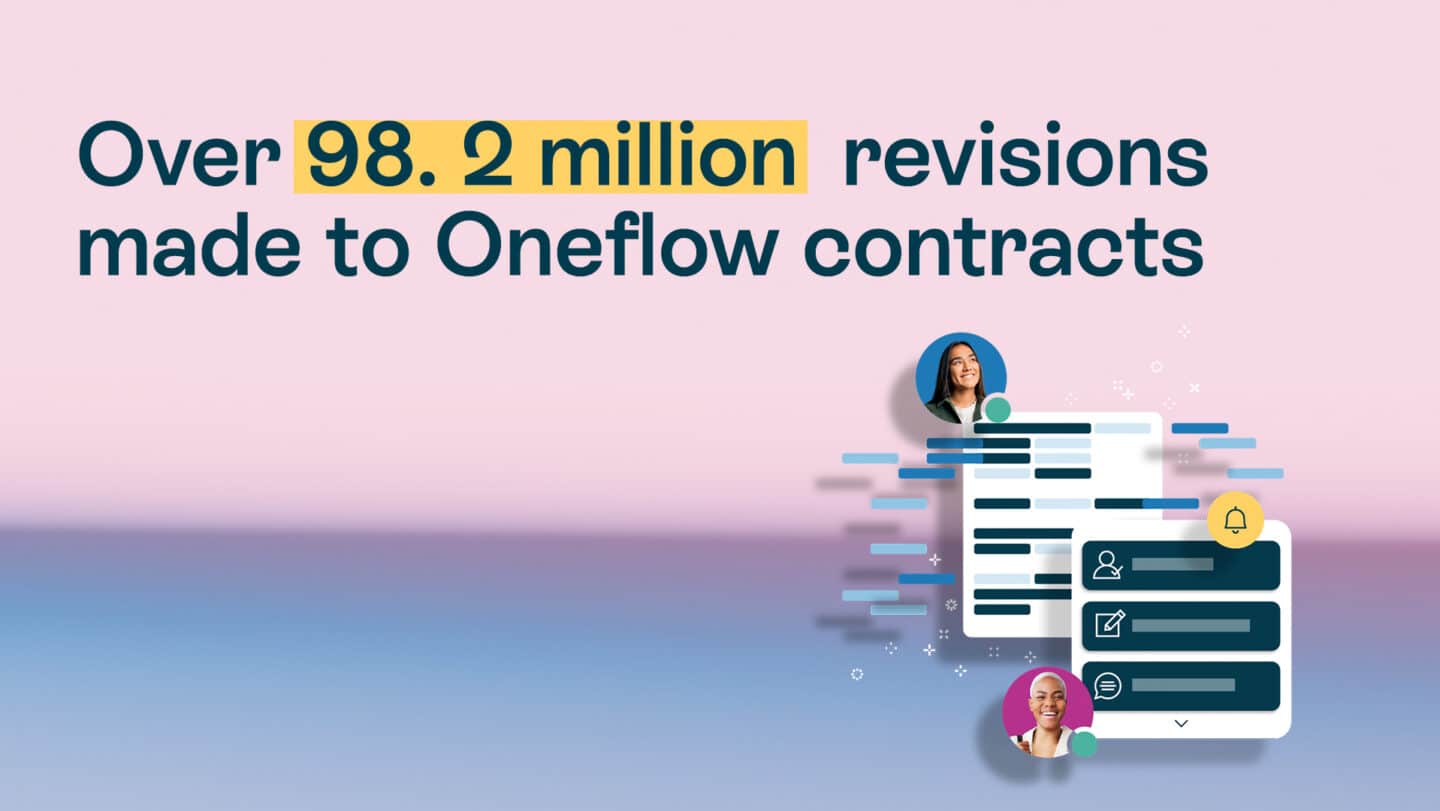 Lots of touches
A Oneflow contract is opened on average, 12 times! While it may just be a habit these days to open and close all of our apps constantly, we spend more time mindlessly browsing them than reading proposals. Still, knowing that your counterparties are scrupulously going over your proposals is a good thing. Especially if they're opening them that many times, you want them to look good, right? Right!
Things heat up in Summer
The month with the most contracts being sent is June! Guess business, as well as things outside really heat up in the Summer eh? Also, a good idea to get your business and deals done before people are out on their summer holidays.
Sign on the go
As much as we enjoy unplugging or being disconnected from the world, or the digital one at least. In reality, we're always reachable in some way. Typically by phone. The good thing for you though, is that truly digital contracts can be opened on any digital device. The even better news is that 70% of Oneflow contracts are opened on a digital device. You've gotta reach your prospects and clients where they are. And with Oneflow, you can!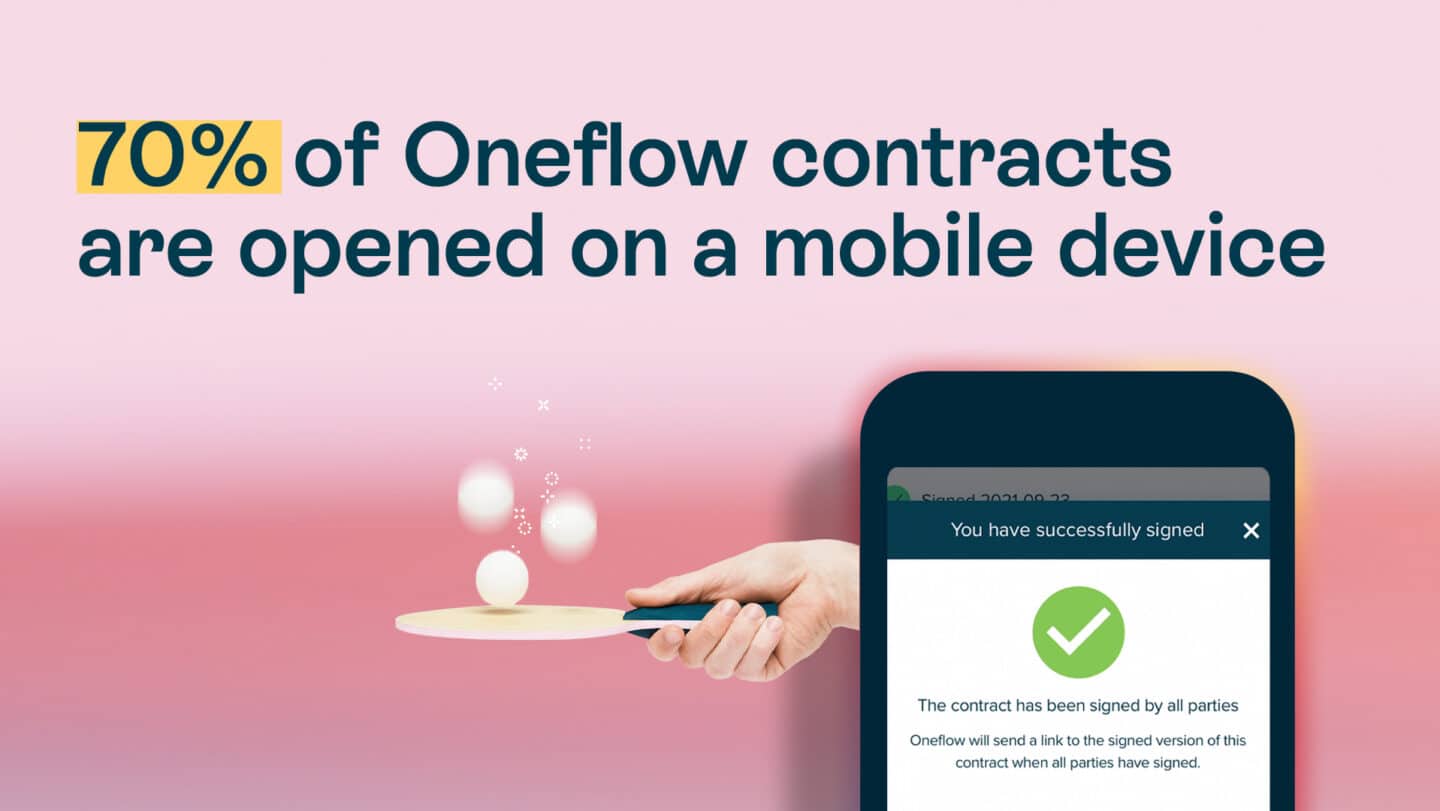 With digital contract; RIP PDFs
Millions, upon millions of PDF's have gone the way of the Dodo. While we certainly mourn a great technological advancement made in the past, it's time to look forward to the future. And the future of contracts is truly digital. This year, millions of PDFs were replaced with digital contracts.
Always be closing
Arguably the most important ABCs out there (for salespeople maybe). But, with digital contracts, deals were closed on mountaintops, by the water, or on the dock in the summer. A few were signed on the subway, at a picnic in the park, and anywhere with cell phone service. According to our estimates, truly digital contracts have allowed for hundreds of thousands of hours for sales managers, employees, reps, and executives to be spent at their leisure. You can thank us for your lower handicap.
Still no love for printers
Millions of printers have been saved from abuse from frustrated employees thanks to digital contracts. While a few of us may have dreamed of doling out some punishment to the printers that drive us crazy, it's better if we save you, and them, from that despair. Printing out contracts is thing of the past, as with Oneflow, all your contracts are digitally archived and neatly stored. You're welcome.
Countless hours were spent on the most important thing to your business, growing it. By selling more, hiring more, and honing down your strategy thanks to spending less time on the administration. Thanks to you all this year was one of the best years for contracts yet. We're beyond stoked to have been a part of it. And we're absolutely looking forward to the wonders that you all work next year.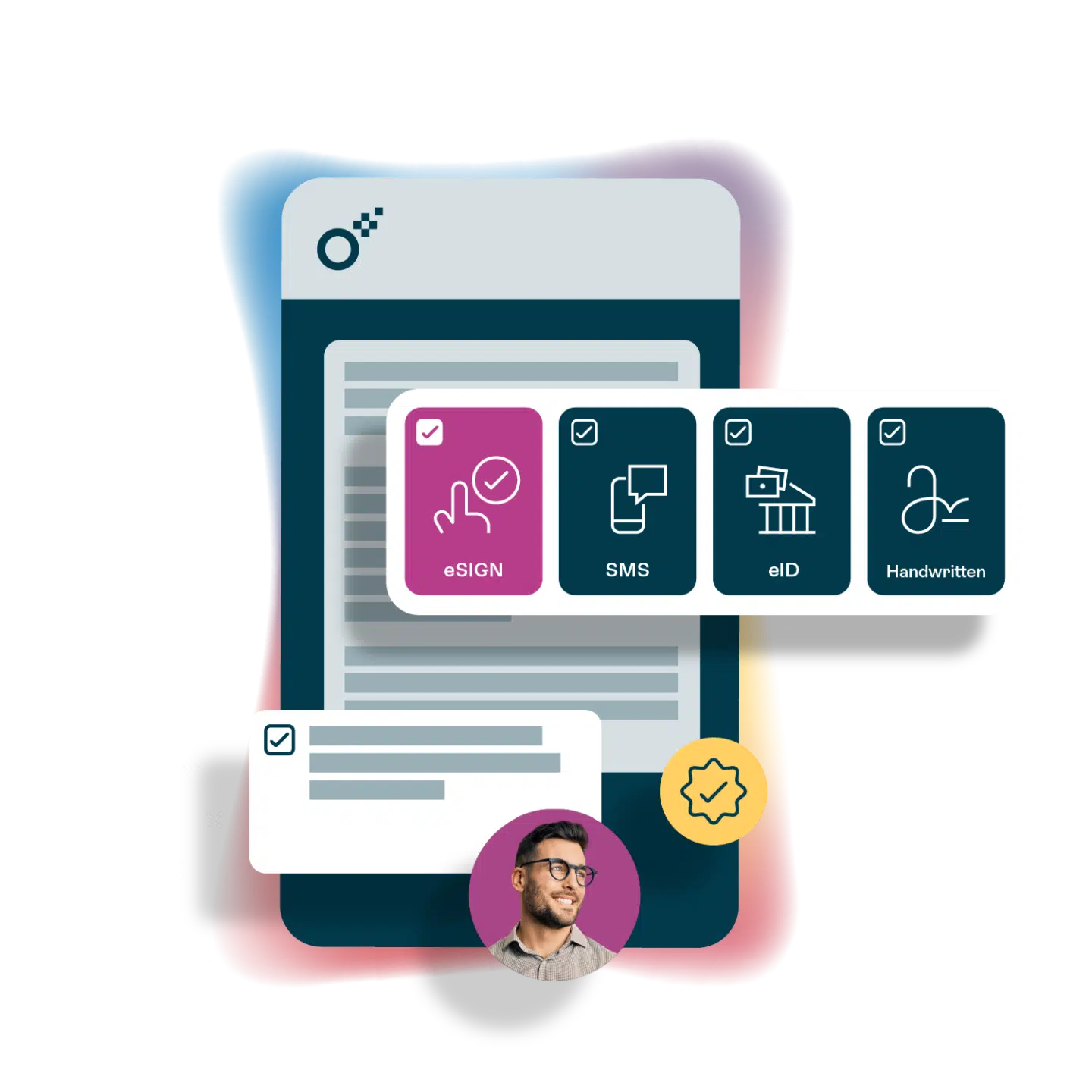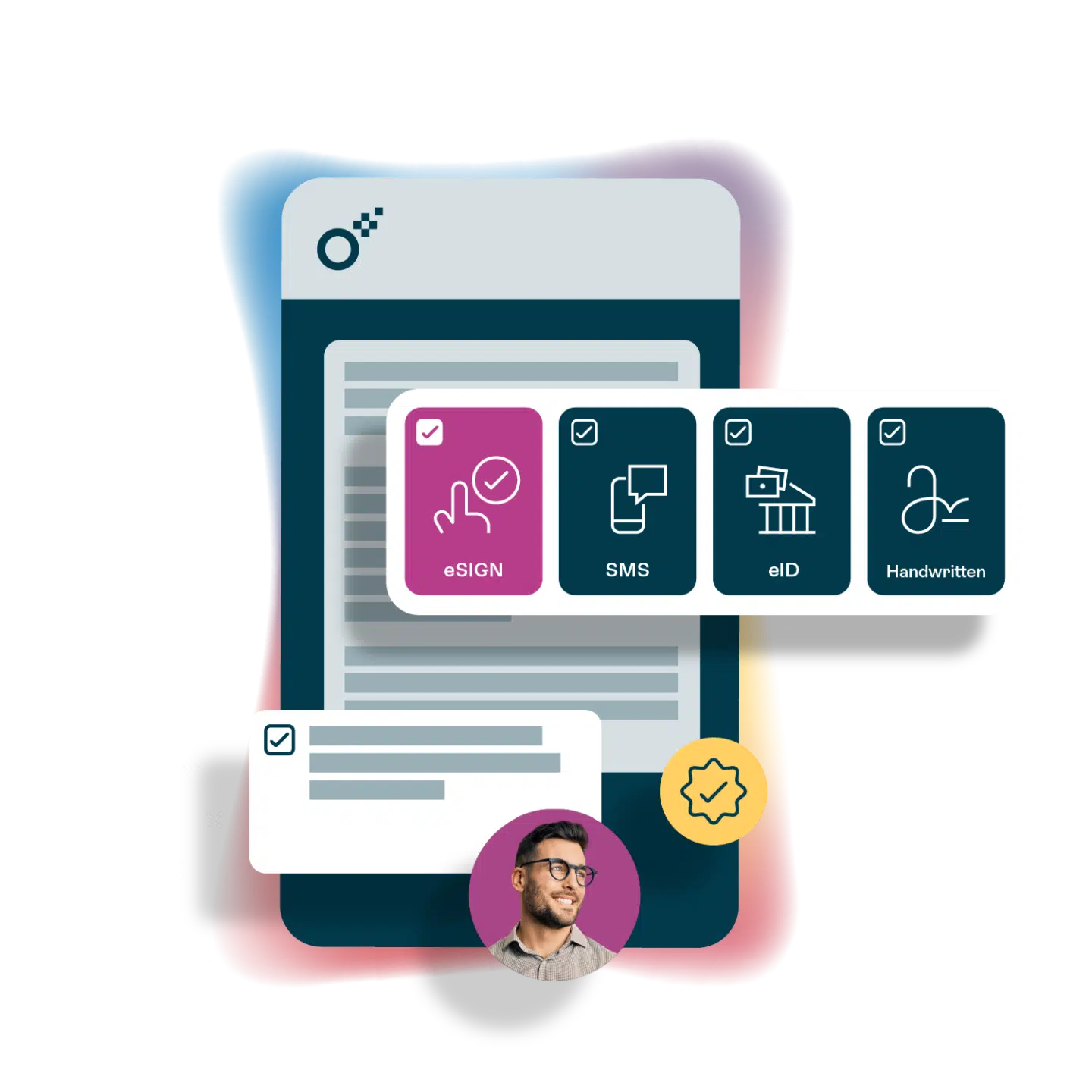 Ask us anything about truly digital contracts
Want to know more about digital contracts or the future of contract handling? We'd love to hear from you.