Some might think of Generation Z as a mystery. Some might think they're spoiled, some might think they're passionate dreamers who want to make a change in the world. Nevertheless, the Gen Z'ers are entering the workforce and will soon make up for a large part of the workers. So how do you attract and retain this group? And what drives them when salary isn't their top priority?
On the 12th of May, together with Teamtailor, we invited our Norwegian HR friends to a networking event and a discussion on How to attract Gen Z. Heidi Nygjelten, Nordic Chief People & Culture Officer at Amesto TechHouse, Ole Kristian Lohnaas, CEO & Co-Founder at Kvant Consulting, Thomas Berhane and Simon Andersson, Country Manager Norway at Teamtailor, shared their experiences and tips when it comes to recruiting and retaining the new generation of talents.
We've gathered the key takeaways and tips from the night, hopefully they can be helpful to all our HR friends (and everyone else dealing with Gen Z!) out there, on the quest to build tomorrow's workforce.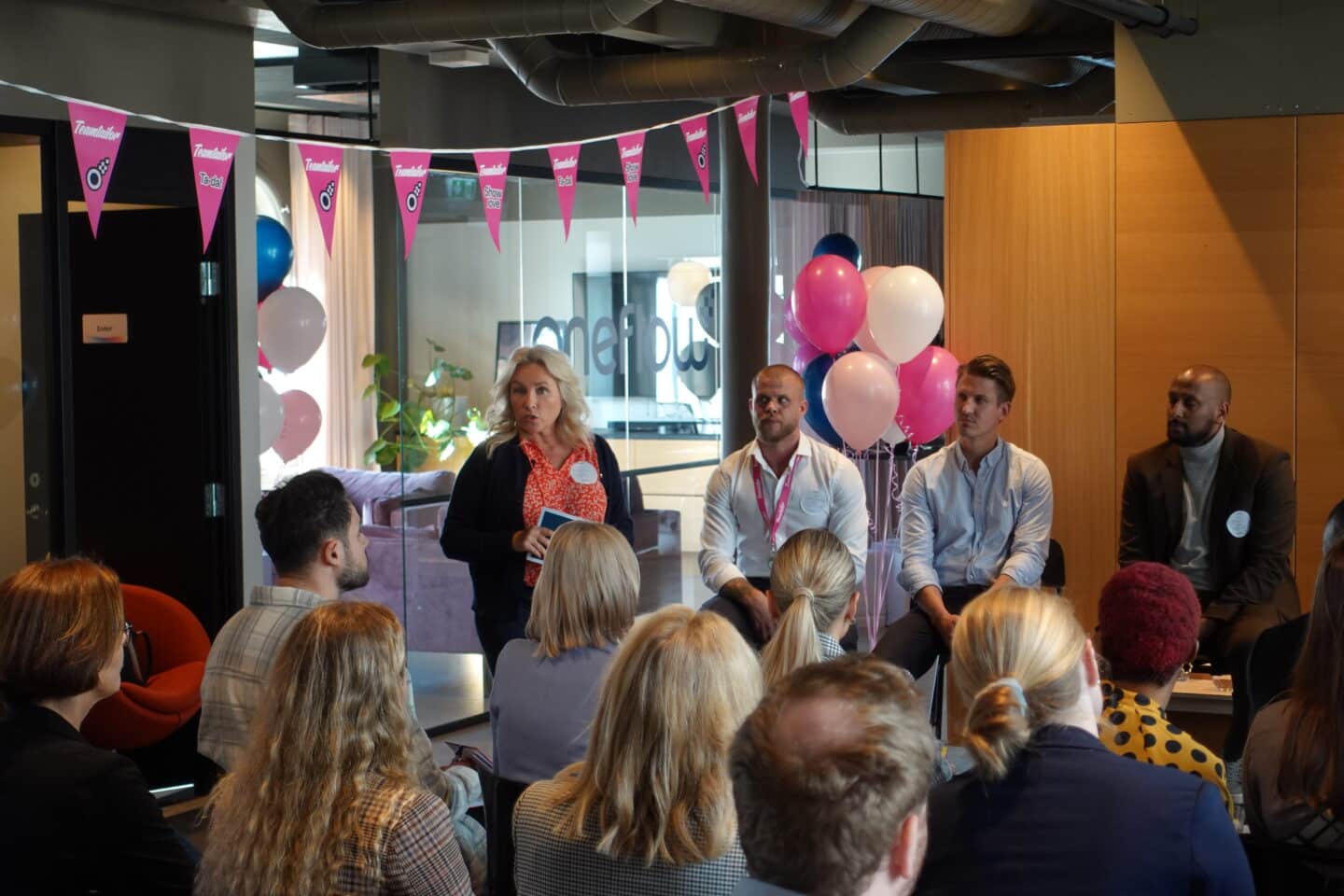 Generation Z, also called generation Unique – a generation told that they can be whatever they want, they're great and deserve special treatment. A highly educated generation of digital natives, used to find any information within the blink of an eye. Gen Z already represents a lot of the movement in the job market as they have less to lose, earn the least and have the fewest obligations – which makes it easier to change jobs. Often. According to research, over 60% expect to spend a maximum of 2 years in their current job.

How can we change this?
As early as 2020, Gen Z accounted for 36% of the global workforce. The impressive size of this generation makes it imperative for employers to understand, engage, and retain them. Heidi emphasizes that this ALWAYS starts with listening and understanding, and that the question of how to attract Generation Z starts with what is important to them.
There are a few factors that characterize the current job and candidate market, and have led us to where we are today:
The War for talent – Gen Z future
"The War for talent" was introduced by McKinsey as early as 1997 and refers to an increasingly competitive landscape for the recruitment and retention of talented employees. The concept basically means that because of the shortage of skills businesses are currently facing and employees' expectations, it has become more challenging for businesses to retain top talent.
We are experiencing greater and greater disproportion between supply and demand. Actually, many say that the war is over – the talents have won.
The Great Resignation
"The Great Resignation", an enormous movement started in 2021 in the American labor market, and spread across the globe. Admittedly it's a trend that has lasted over time, but it came quite unexpectedly to many. The pandemic did something to us – it made it easier to change jobs and set new, higher expectations and requirements on the employers.
Fact: Majorities of workers who quit a job in 2021 said low pay (63%), no opportunities for advancement (63%) and feeling disrespected at work (57%) were reasons why they quit.
Digitalization
Digitalization in society is increasing massively, and so is the constant battle for IT talents.
A foretold crisis that we have known for some time. According to ICT Norway, there is a need for 40,000 more people with ICT expertise by 2030, some even talk about numbers as high as +100,000. Contrary to popular belief, digital transformation is less about technology, and more about people. You can pretty much buy any technology, but your ability to adapt to an even more digital future depends on developing the next generation of skills, closing the gap between talent supply and demand, and future-proofing your own and others' potential.
"Contrary to popular belief, digital transformation is less about technology, and more about people"
The Great Disconnect
"The Great Disconnect", another trend that's been going on for a good 10 years, points out that only 10% of employees in Western Europe are engaged in their work. This means that 9 out of 10 are either uninvolved or actively dissatisfied with their job. This not only means a loss of productivity corresponding to 18% of annual salary, but also less loyal workers – that will tell their surroundings about it. Most of us spend a third of our lives at work, and people are realizing more and more that we have to spend that time wisely, doing something we care for, and will change from an uncomfortable working situation. Especially Generation Z, which means, putting effort into retaining top talent is more important than ever.
Disruption in the new normal, sometimes called The VUCA world. VUCA stands for 'volatility, uncertainty, complexity, and ambiguity', and describes the situation of constant, unpredictable change that is now the norm in most industries and areas of the business world these days. This, of course, creates an uncertainty for Generation Z, resulting in them becoming risk-averse and afraid of making mistakes. VUCA destabilizes the employees, risks taking its toll on company culture and makes constant retraining and reshaping a necessity.
To sum it up: The situation in the labor market is so acute that more and more companies are becoming desperate, overbidding each other on salaries, cannibalizing each other's employees, and constantly trying to outdo each other to attract talent. This puts a LOT more pressure on HR and recruiters. Actually, there were more vacancies in HR/TA than developers this year. That says it all.
Generation Z – The first generation to prioritize purpose over salary
Growing up amidst a climate crisis, a pandemic, a financial crisis skewed by the world's wealthiest, and a declining confidence that the authorities alone can do the job, most of this generation dream big, and have a "make a change" attitude. They genuinely care about the world around them and get motivated by creating meaning at work and building a career through "doing good". Paycheck is important, but purpose is key – 49% of Gen Z say they are willing to accept 20% less salary on average, working for a purpose-driven company. They will look for jobs that have the same values and are driven by more than profitability, where they can solve societal challenges through innovation and social entrepreneurship. CSR (Corporate social responsibility) is not just a strategy companies should have. It's the ONLY strategy for survival. Gen Z'ers are extremely concerned with authenticity, and you won't be able to fake it.
"CSR is not just a strategy companies should have. It's the ONLY strategy for survival"
Amesto is working hard to translate the needs and values of this generation into their culture and mission. They have constitutional guidelines that require the whole organization to make sustainable decisions. Everything they do must be assessed on the basis of the effect it has on all stakeholders in the ecosystem; customers, employees, owners, the community and the environment. They call it the Triple bottom line; People – Planet – Profit.
Through curiosity and questions, they seek to solve challenges in the society around them, which has resulted in them being highlighted as Norway's third most innovative company!
The 'Triple bottom line' involves not only managing the company from a financial perspective, but also environmental and social contribution. "We can't expect the authorities to solve everything for us, we have a shared responsibility to contribute to the ecosystem we're part of. How can we use what we are good at… to do something good… while making money?" says Heidi. She runs us through some examples of what they do:
Amesto NextBridge – Together with Beefutures they work on a solution that contributes to saving the bees, making their lives easier, and longer.
Climate impact – They report the company's climate investment and show concrete figures on climate footprint, suggest improvements and necessary measures. Be it shopping, travel, choosing a partner, etc. Through insight solutions, customers get a clear reporting of the Triple bottom line.
Amesto Aces – Support of young people in social exclusion to become CRM consultants through an intense learning for 16 weeks. This will not only help with the IT-people shortage, but also create amazing work opportunities for many people.
Flexibility – Flexible working hours and the freedom to work remotely are two perks that are almost crucial to retain this generation. As Corona hit, Amesto decided to think in a completely new way when it comes to work and make sure not to tell people when and where to be – a Flexibility Manifesto. The core of the Manifesto is "work is not a place, it's something you do", trusting the people and teams to decide what "as much flexibility as possible" should mean to them. It gives people more autonomy and freedom, and clearly demonstrates trust-based leadership.
To sum it up: It's about social sustainability; self-determination and freedom of choice in one's own life. For example, moving out of the city to increase the quality of life or purchasing power, and to a greater extent disposing of the time so that the job fits in with the rest of life. "How you feel affects those around you, and this in turn affects both the local community and the wider community. Work is not a place, it's something you do".
She adds that the Flexibility Manifesto has a big impact on 'People, Planet & Profit':
Save time by reducing the commute – around 16 working days per year by not having to enter the office.
Save the planet by driving/flying less – perhaps the one thing we as individuals can contribute the most to
Good for the business that the candidate market is geographically expanded
"Work is not a place, it's something you do"
Heidi's tips:
Attracting and retaining talent starts with listening. Understand your target audience – think from the outside in. Many start with "what do we need". Start with what they need and their values, translate it to your business and let the EVP reflect that.
What do you contribute to the world beyond making money? Remember to focus on the "People & Planet" part too. Only 16% of companies view their CSR/CSV programs as a key ingredient in the EVP. Let them become yours! But, don't forget to be authentic.
Let employees tell their story! Forget corporate perfection – it's fake. Remember that a career page and a web page are not the same. Put some effort into the career page.
You have 8 seconds to catch their attention – keep it short & compelling! Forget listing what you are looking for, think call to action! Use video and photos to get attention.
Rethink the recruitment strategy. Start focusing on inbound, as the marketing department.

"As a company, you have to ask yourself 'What are we really doing?'. Many companies are great at writing what they do, what they're good at. But they're missing out on the WHY. It's important to sit down, and figure out the 'why', in order to attract and retain the right people."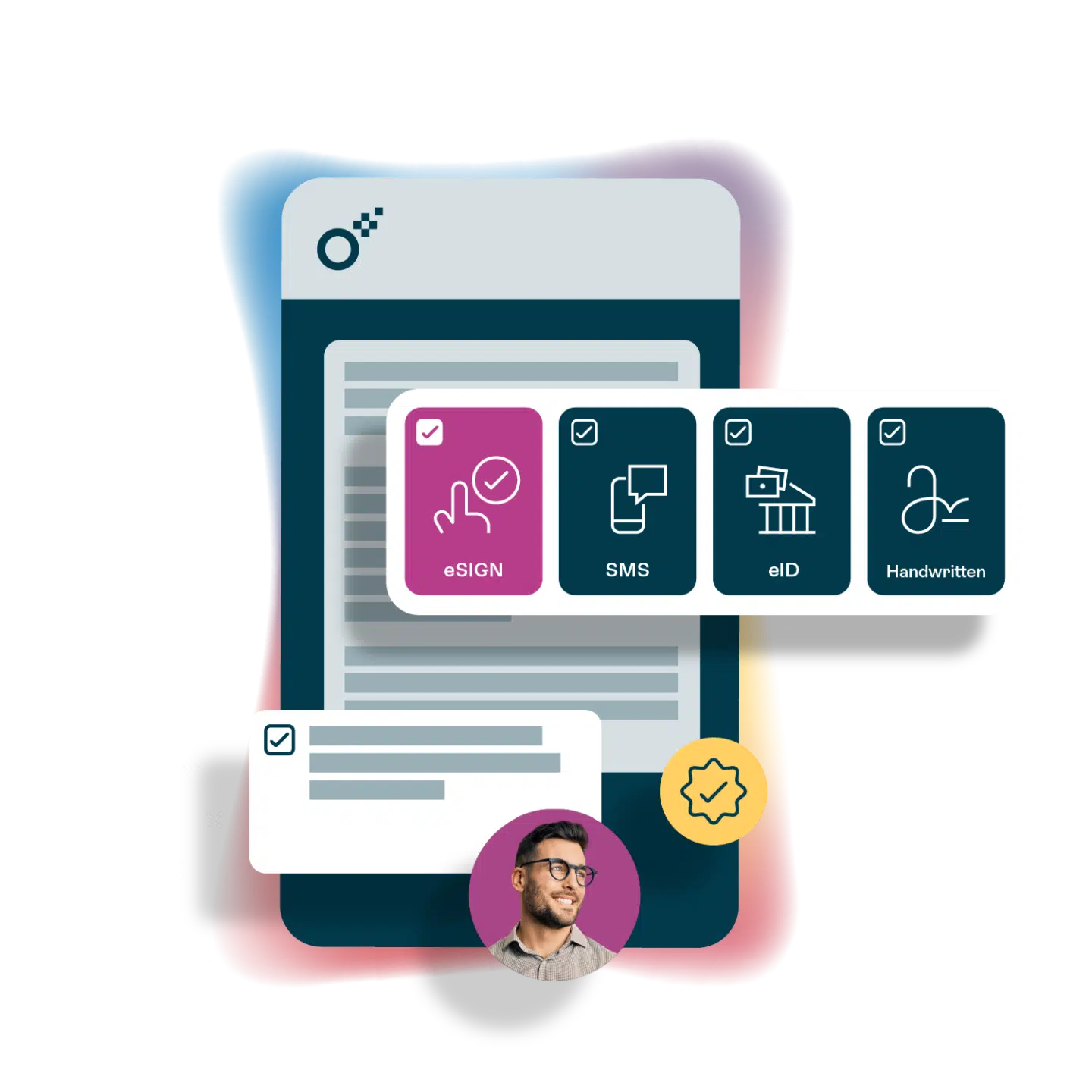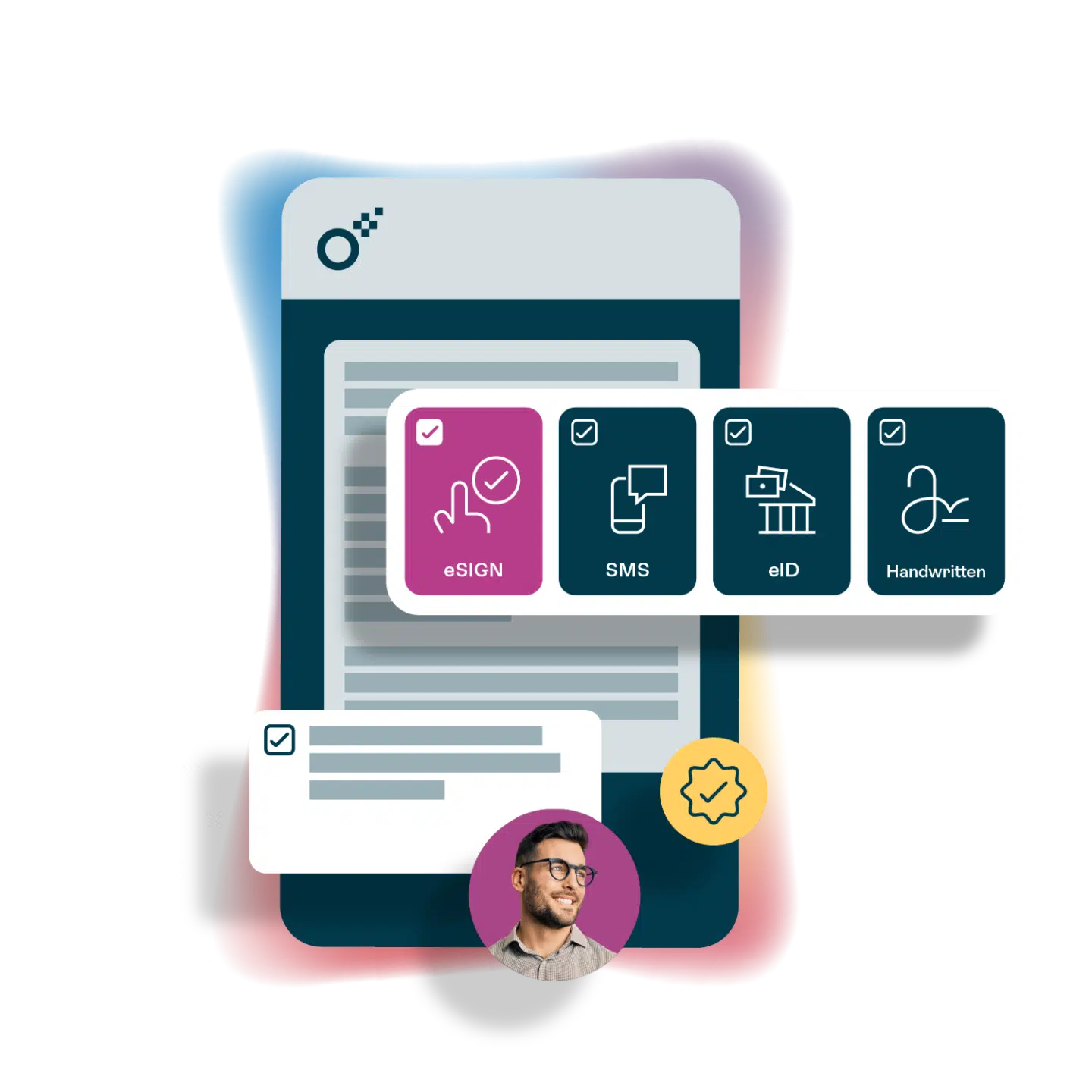 Ask us anything about truly digital contracts
Want to know more about digital contracts or the future of contract handling? We'd love to hear from you.