Want to increase the hit rates of your proposals and contracts? Provide a personalized experience to your prospects and candidates?
You can now record a screen demo with voice or personal video greeting in Oneflow and add them as part of the content in your proposal or contract!
If you have an existing video you're already pleased with, you can upload the video to be embedded in your proposals and contracts too.
Why a screen demo and video recorder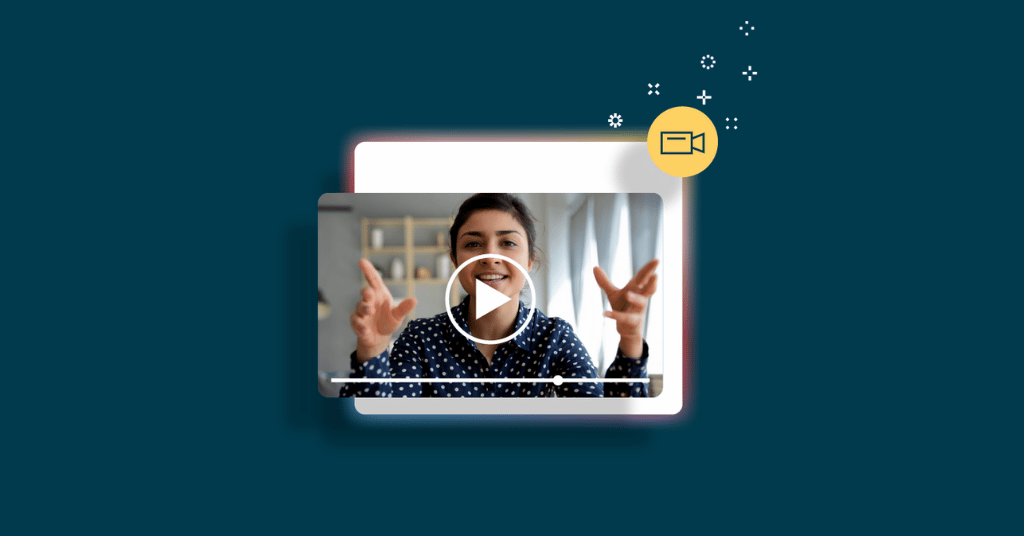 Thanks to the generous feedback and engagement from you – our valued customers – and enormous data in Oneflow, we have learnt heaps about how top-performing teams around the world go about sending proposals or contracts and what the important factors affecting their hit-rates are.
One of the findings was that B2B transactions – whether it is sales, hiring, or purchasing process – today are mostly done remotely, and there is a huge need to explain something over a recorded screen demo and video.
To solve the need, many teams especially salespeople use screen and video recording tools such as Quicktime, useloom, Vidyard, and so on to record a demo or video.
The pains we relieve with this new screen and video recording feature
These tools are awesome, however the pains associated with these tools are due to the fact that they are not part of the proposal or contract content itself.
They are often disconnected from the proposal or contract process, typically being an attachment or a URL added into an email which opens into a new window or tab.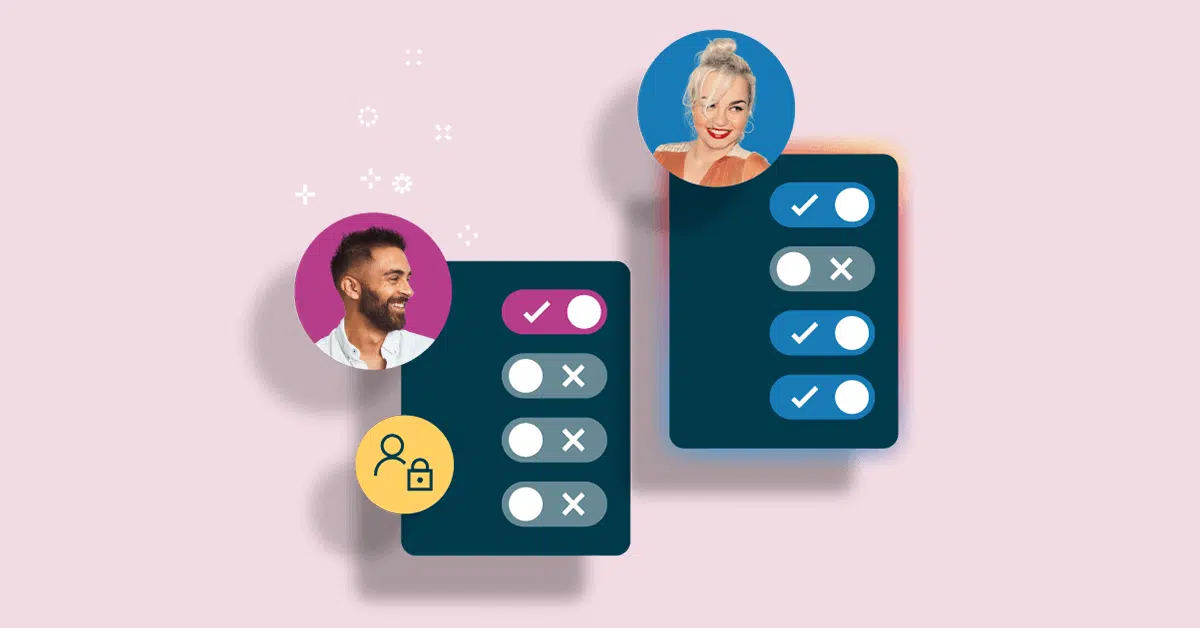 Our new screen and video recording feature is uniquely designed so that:
Your recorded screen demo (with the accompanying voice) / personal video / uploaded video is embedded in the contract view
The prospect or candidate opens the video recording in a "lightbox" and not in a new window or tab, i.e. the proposal or contract is still in the background so they won't have to forget about it
When to record a screen demo with voice
With the new feature in Oneflow, you can either record a current tab or your entire screen while you speak. Your lovely voice will of course be recorded too!
Recording a screen demo supported with your voice is massively useful in the following scenarios:
You want to go through the proposal you are sending over to the client – either in Oneflow, a PDF document, or any word editor app such as Google Docs, Microsoft Word, etc.
You want to go through the employment contract you are proposing to the candidate.
You want to demo a certain feature in your app or product on the screen.
When to record a personal video
We all know that video is huge. It's also fun and personal.
Most importantly, it is not yet old. It is, in fact, not massly adopted by sales nor HR teams and if you're using video in your sales or hiring process today, you're waaaaaay ahead.
Adding a personal video greeting makes the recipient of your contract smile.
In sales, not only it shows that you make an extra effort in the deal, but also it helps you build closer relationships with your prospects, thus increasing the likelihood of closing a deal.
In HR, you are adding positive candidate experiences in the hiring process which in turn makes it less likely that the candidate will turn down your offer.
Here are some of the typical scenarios where video can help you build higher engagement from the prospects and candidates:
You want to delight your prospect or candidate with a little something. Try saying their name out loud. People love hearing their own name.
You want to demo your products that can't be shown on screen or in person.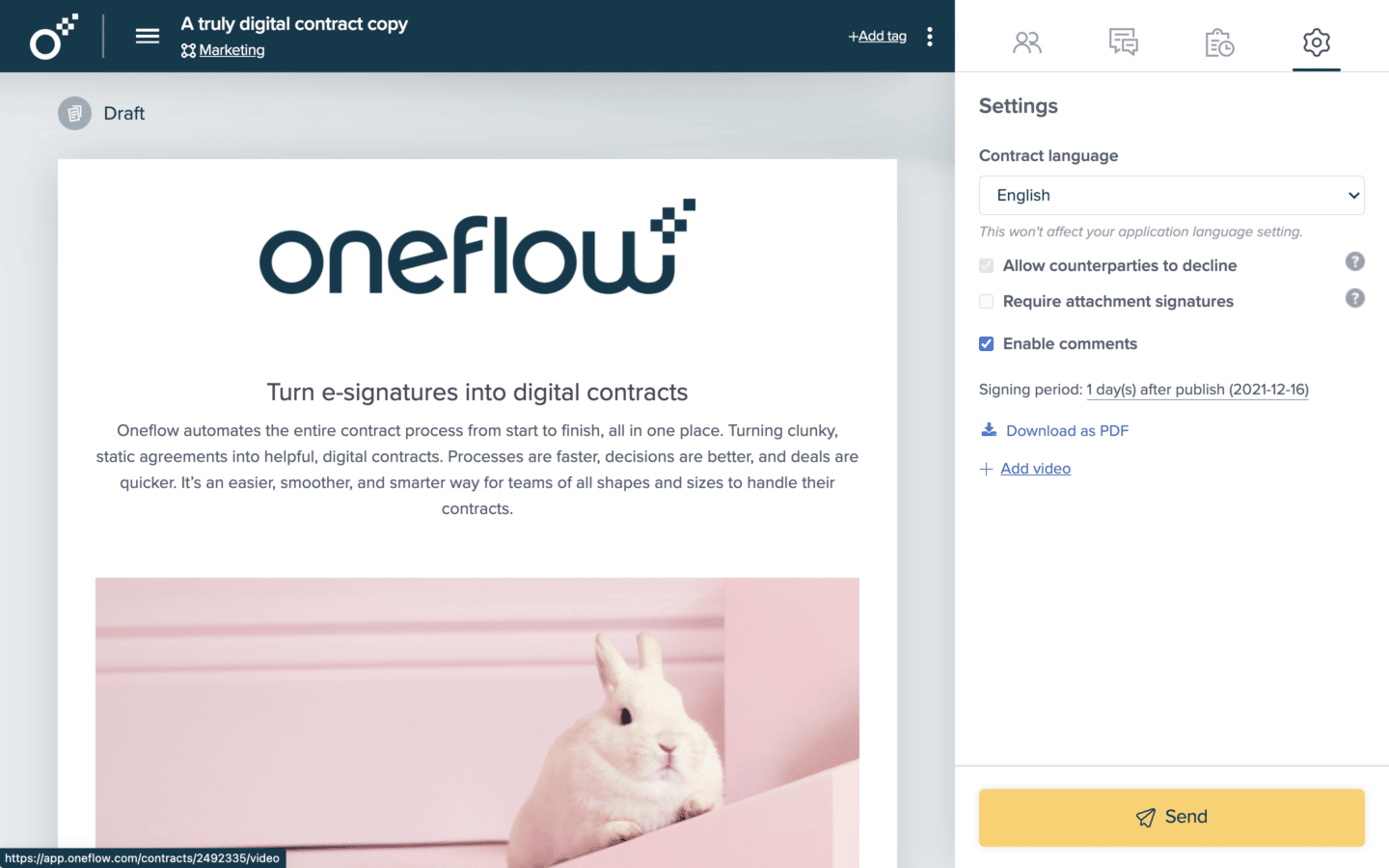 Uploading an existing video
Of course, if you already have an existing video that you've created in the past, you can upload the existing video into your contract in Oneflow.
We support all video formats. We support all browsers but recommend Firefox and Chrome.
This is how it works
Create a new contract so you can start writing your contract content
Press "Add Video" to screen record, upload video or record video to personalize contract.
You are now ready to send the contract!
Your feedback wanted!
At Oneflow, we absolutely love your feedback. When we release a new feature, it doesn't mean that we stop working on it. In fact, this is when we get the most useful feedback – from you!
We encourage you to try this new screen and video recording feature and if you have ideas or questions, please email product@oneflow.com. Our Product Managers would love to hear from you!
For more information about the new feature, please visit our Help Center.
Bonus – data retention and two-step authentication
As if the screen and video recording feature wasn't enough, we're also releasing two other cool and useful features this month! We bring you data retention and two-step authentication.
Data retention
We want to help you streamline your contract management by doing as much of the work as possible so you don't have to. That's why we created this new feature. It will automatically remove expired or declined contracts so you can spend your Admin time doing other important tasks! For example, setting a 14 day retention period for expired contracts will remove that contract after 14 days of being in the expired state. Great, right?
Two-step authentication
This feature was developed to help you add an additional layer of security to your contracts. By enabling this feature, you will ensure that only recipients of an authentication code can access your contracts. The security code is 6 digits and can be sent to the participant via email or SMS.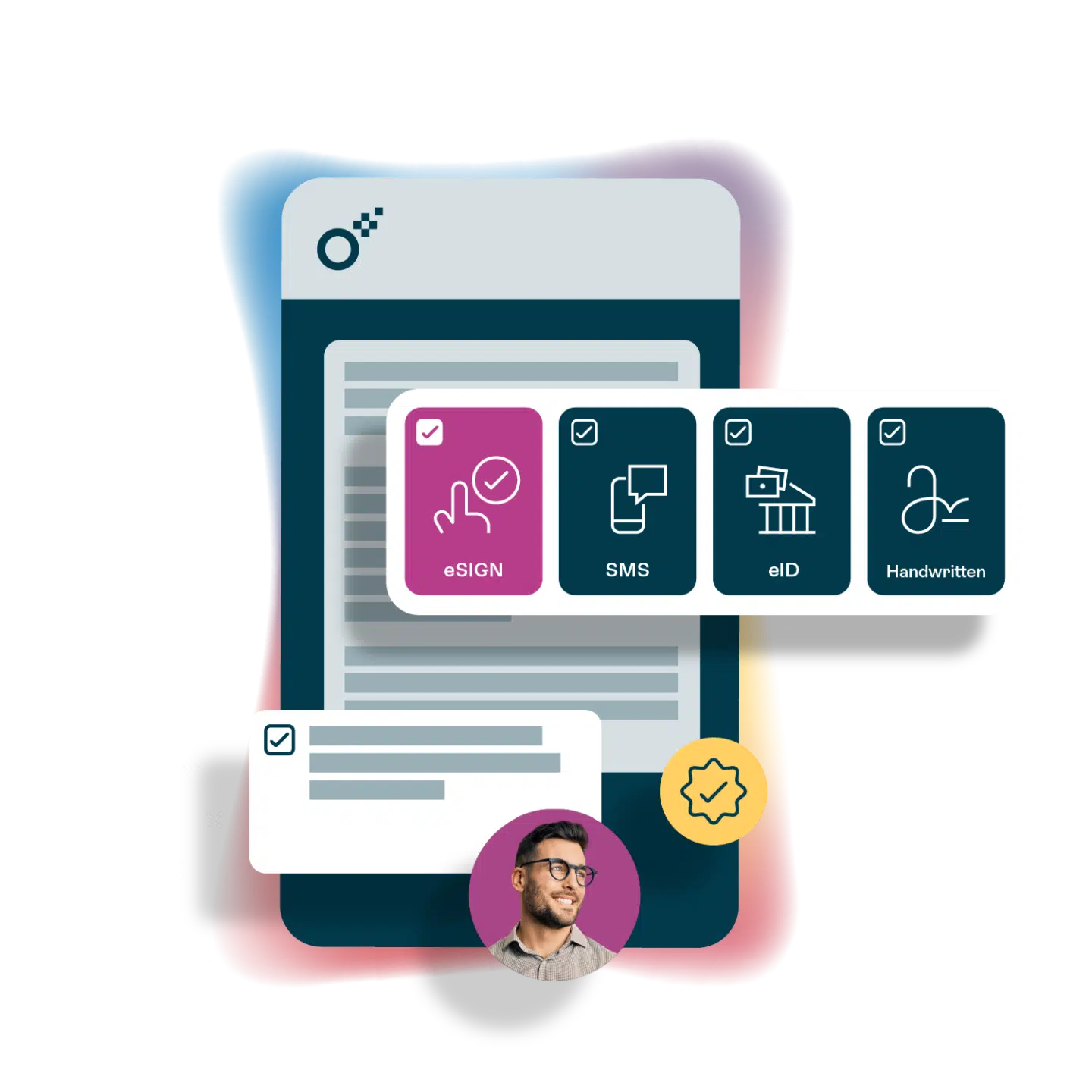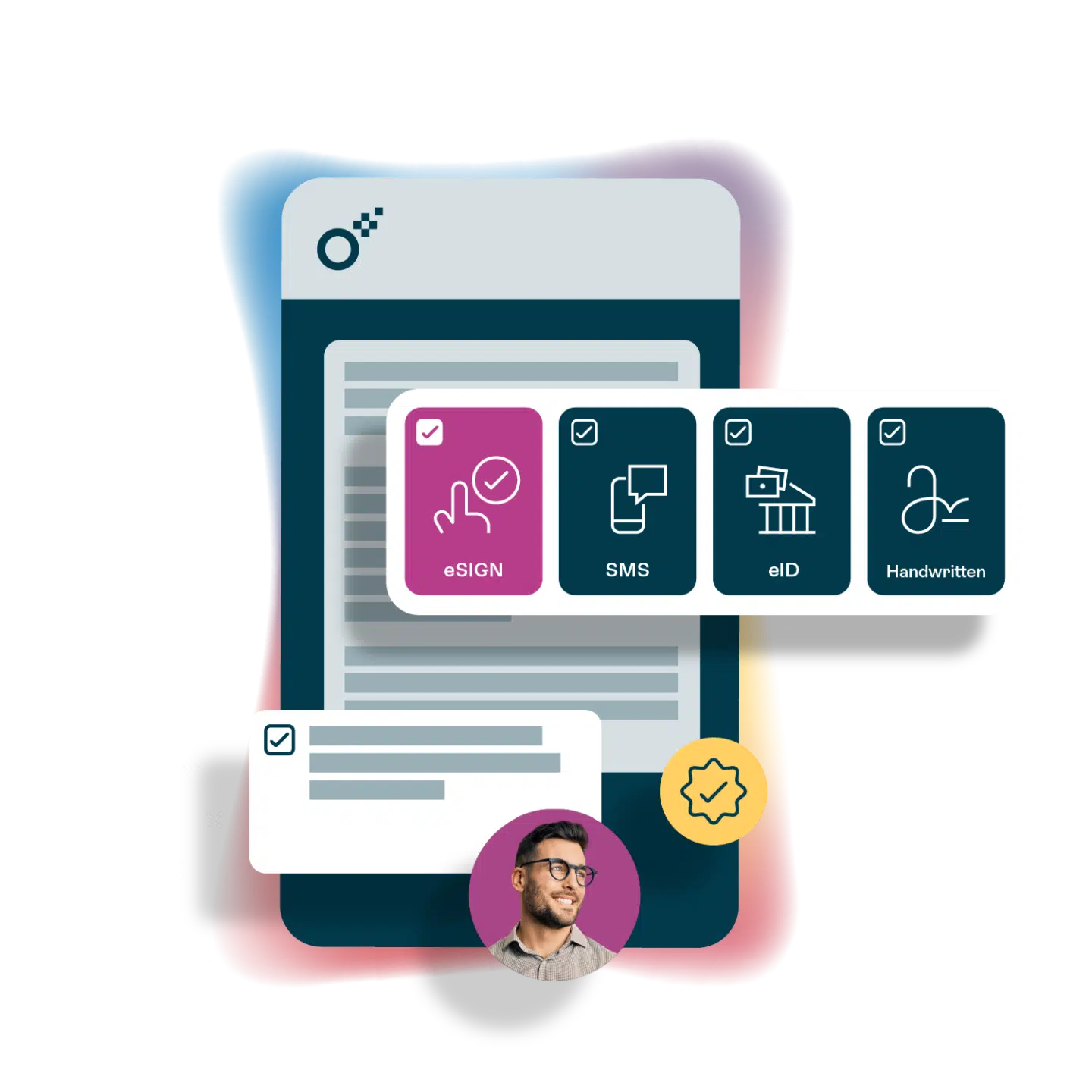 Ask us anything about truly digital contracts
Want to know more about digital contracts or the future of contract handling? We'd love to hear from you.