Running a business, no matter the industry, is all about making decisions. And the success of a company directly depends on how good these decisions are. But how do you know if a decision is good and can foster the growth of the company, or if it is not worth trying? That's where a data-driven decision-making approach comes into play.
While some executives still base their decisions solely on experience, the numbers show us that companies that leverage insights from past experiences, as well as data, are usually 19 times more profitable and successful. This proves that data-driven analytics play an important role for organizations in helping them make smarter decisions with a higher chance of success.
In the article, we will answer common questions, such as:
What data-driven decision-making (DDDM) is
How to take advantage of the DDDM approach
And what benefits it offers
We will also share tips on how to embed data-driven decision-making into your business strategy, so you can make the most out of it and steer your business in the right direction.
But before we get to any of that, we have a quick disclaimer: the views and opinions expressed in this blog post are those of the author and do not necessarily reflect the official policy or position of our organization, nor does this article constitute legal advice.
1. What is data-driven decision-making?
Data-driven decision-making, often referred to as DDDM, is a term used to define the process of collecting data and using it to make strategic decisions. Using a machine-learning algorithm, DDDM can provide information about almost anything and over any period of time, allowing you to make accurate assumptions about future patterns.
Of course, this doesn't mean that before the advent of DDDM, companies didn't use data. There has always been some form of data that salespeople, marketers, and CEOs use to understand if their efforts are producing the desired results.
However, with the rapid development of technology, the volume of information has increased dramatically, making it impossible to comprehend it using traditional analytic tools. Data-driven decision-making addresses this exact issue and allows businesses to effectively analyze big volumes of data.
It goes without saying that even a tool as powerful as DDDM has its limitations. We are bombarded with so much data every day that there's always a risk of misinterpretation. In addition, it may be that the business simply doesn't have all the data it needs, which can make it difficult to draw useful conclusions.
All of this means that the success of DDDM depends on two things:
The method of gathering data
The quality of the collected info
Only when these two factors are combined, can companies see the full value of their data and make the best decisions for improving their business performance.
Read also: A Basic Guide on Electronic Signatures and What Makes Them Legal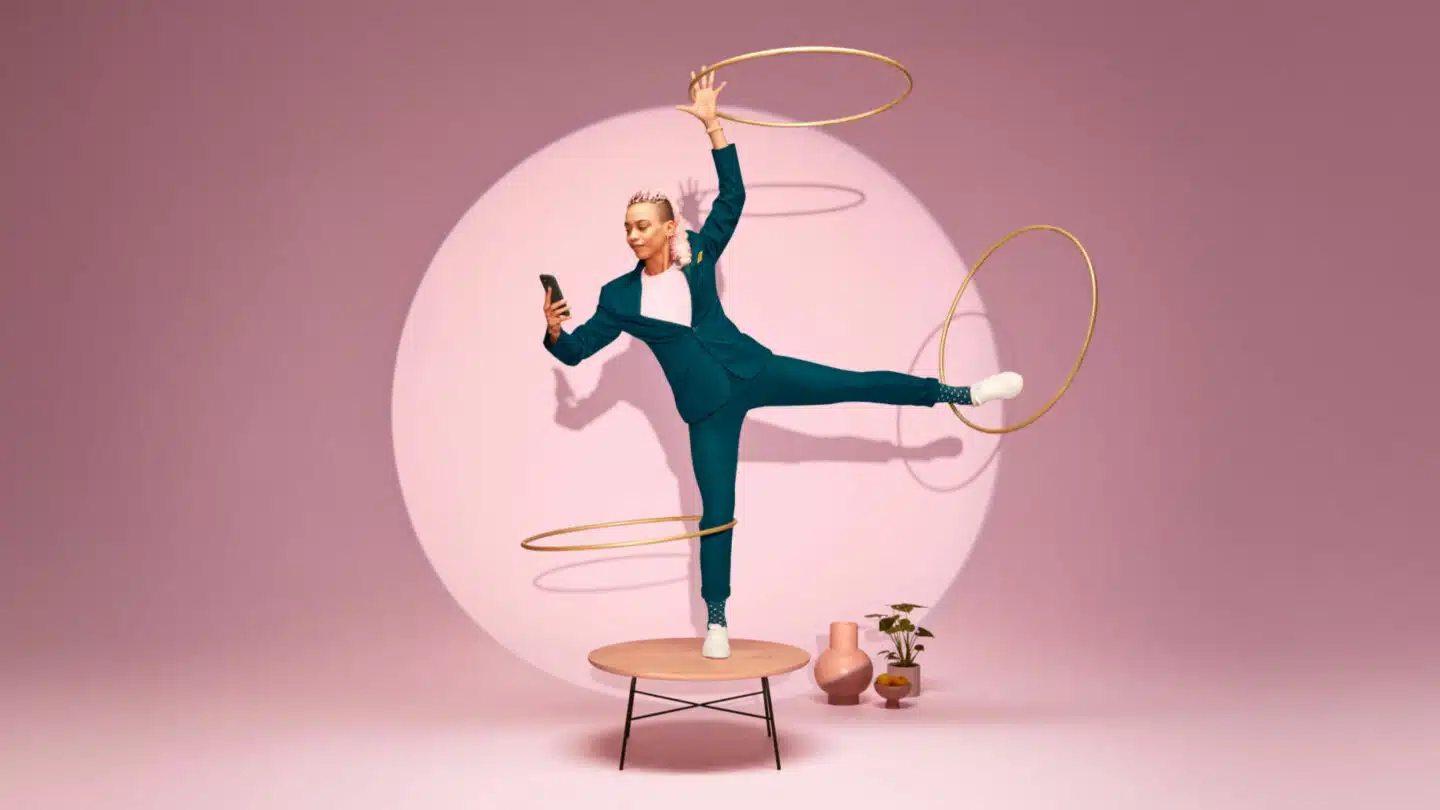 2. Why is using a data-driven decision-making approach important?
One of the biggest advantages of DDDM is that it provides analysts with real-time data. This allows them to keep a close eye on their performance and make timely adjustments to the business strategy to drive business growth and free up disk space.
However, the list of benefits data-driven decision-making offers is much longer than that. Let's dive into the details and see why any business, from startups to large IT companies, should implement DDDM today (if they haven't done so already).
Agility and transparency
Is there a way to tell if the company's implemented a data-driven decision-making approach or not? Yes, there definitely is. What distinguishes them is that they quickly respond to changes in the market and find new business opportunities at all times, even when they seem to be gone.
Of course, the secret of this proactivity lies in the transparency that companies achieve using DDDM. Having access to real-time data, it is much easier to measure results, recognize early signs of any kind of threats, and make strategic decisions to optimize performance.
There are many solutions to help you with that, including data processing and segmentation software and various proxy services such as Infatica.io, and others.
Better and faster decisions
Data-driven insights are undeniably valuable, enabling organizations to solve problems as they arise. This not only gives them a competitive advantage over their peers but also helps boost revenue. Besides, the ability to quickly generate insights from data allows companies to eliminate information overload and make decisions faster.
Continual growth and innovation
Implementing DDDM requires using metrics. This, in turn, gives analysts an opportunity to closely monitor their operating performance and detect gaps at an early stage. At the same time, it also gives insights into the areas that offer some space for growth and improvement.
Thanks to this, they can spend their resources more wisely and find new ways for growth.
Cost savings
Another big advantage of DDDM is that it allows companies to see which projects are producing the best results and are worth the investment of money and time, and which should be abandoned altogether. Effectively, this helps increase profits and reduce expenses.
Better communication
Last but not least, companies that work comfortably with data usually have much better communication across different departments. This is because team members can clearly explain their strategies as well as back them up with data-driven analysis, resulting in a much more fruitful collaboration within the organization.
As a result, businesses can avoid bias and make smarter decisions while working to their full potential.
Read also: "If it's not in Salesforce, it doesn't exist" – Oneflow for Salesforce update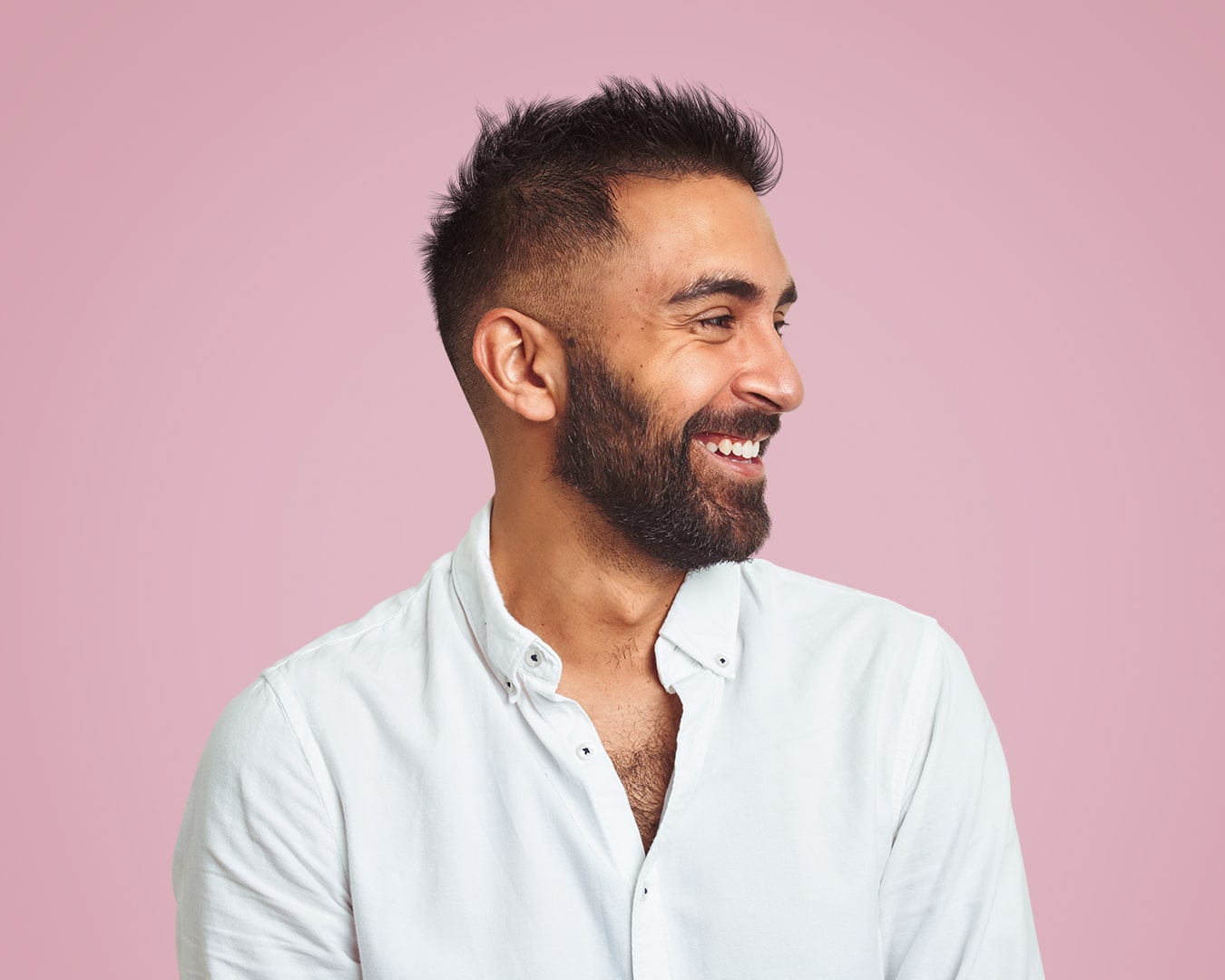 3. Data-driven decision-making challenges
As we've mentioned earlier, DDDM is not without challenges. The good thing is, it can be less of a struggle if you know what pitfalls to expect. Let's go over the main challenges that companies encounter.
Quality of gathered data
There's nothing worse than building assumptions based on poor-quality data. Info that is not accurate or incomplete is not only of no value to businesses but can actually be very harmful and lead to many costly mistakes.
Just to give you an idea, the average amount of money that's paid out for bad business decisions around the world each year is around $10-14.2 million, which doesn't look, to say the least.
That said, these risks can be avoided. To turn data into a company's asset, it should be gathered with the following principles in mind:
Accuracy
Uniqueness
Consistency
Timeliness
Completeness
Timeliness is particularly important. While you may have accurate data at hand, it will only be helpful if you have it at the right time, so it should be a top priority.
Data integration
Another challenge that organizations with a DDDM culture often face is the inability to combine data from different sources into one cohesive unit. Most often this happens due to inconsistency caused by the variety of forms in which data can be presented.
This issue, however, can be solved by turning to integration platforms. There's a vast choice of data integration tools, such as Zapier, Talend, Informatica, and others, that can help bring together information derived from several sources and provide an easy-to-read dataset.
Inaccurate data
It is almost impossible to take out inaccurate data. There's always a chance of some "dirty" data slipping into a database. For one, some info, while being totally accurate, may turn out to be irrelevant for a particular case, while some may miss important values. Besides, duplicates that may result from incorrect data aggregation can also get in the way.
To sift through the data, companies can use cleansing tools such as OpenRefine, Trifacta Wrangler, Melissa Clean Suite, and similar, all of which are designed to remove unwanted observations and help validate your data.

DDDM poses several challenges, including the quality of gathered data, data integration, and inaccurate data. Ensuring the accuracy of data can be achieved through a trusted technology partner that specializes in data management, such as Salesforce offshore development and more others. Outsourcing data management to an offshore team can provide a cost-effective solution while ensuring the quality and accuracy of data.
Read also: Why Oneflow is a contract automation platform for everyone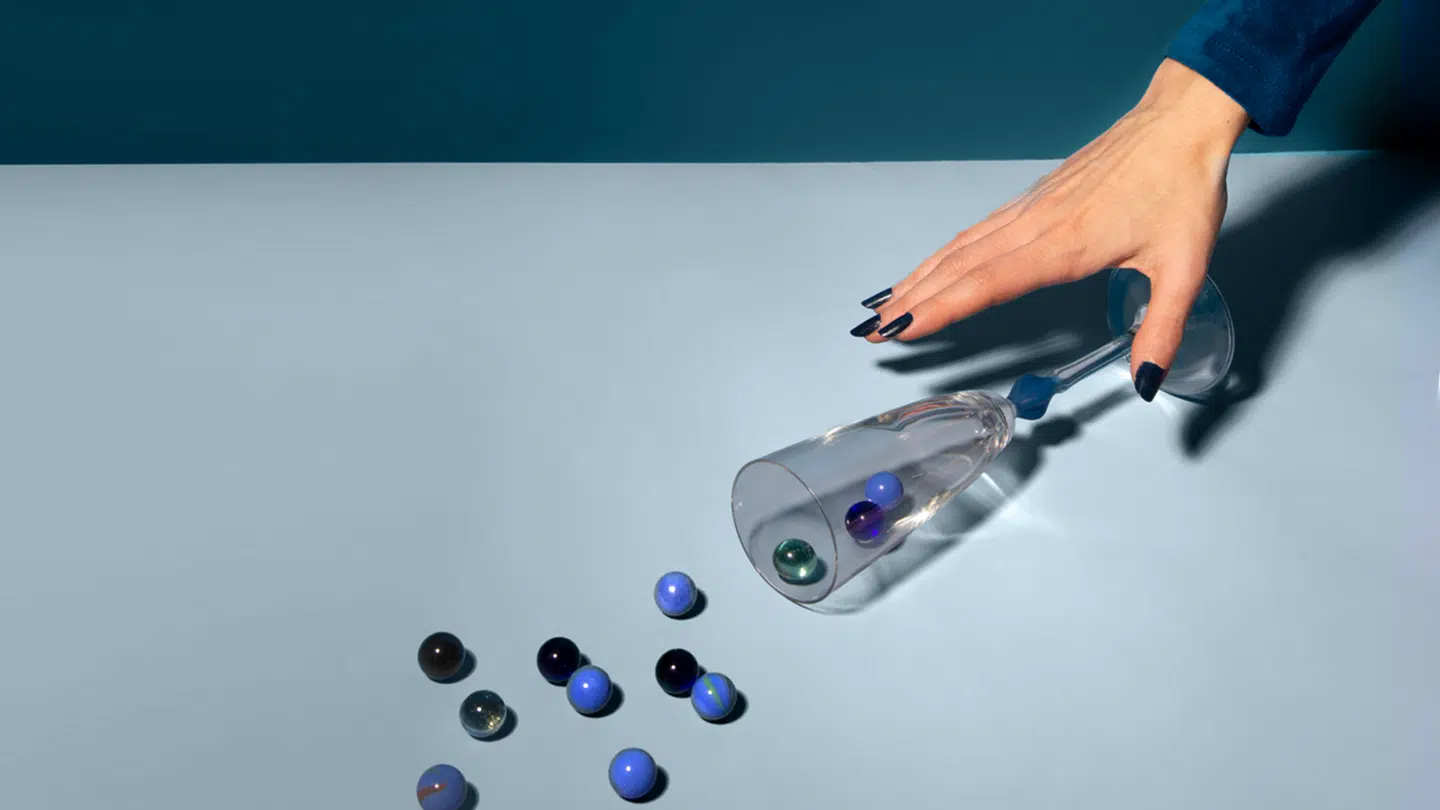 4. Effective tips toward improving data-driven decision-making strategy
Now that you know how important DDDM is and what roadblocks to expect along the journey, let's explore the steps that you need to take to improve your data-driven decision-making strategy. We've listed the 5 most important ones, which include:
Data accessibility
Availability
Applicability
Data appeal
Agility
Provide easy access to the data
As the saying goes, "who owns the information, he owns the world". We'd rephrase this statement a little, adding that this information should be on hand at the right time. In the digital age, it is not enough just to have data. For smart and fast decisions, it is vital to get it on spot.
With this in mind, every organization that is interested in improving data processing should provide their teams with access to the collected data. By allowing your team to analyze the data, there's a higher chance that it will be interpreted right and you make better operational decisions.
Make your data available
It is not enough to just share your data with team members. To ensure that it has been put to good use, it is important that everyone involved in the data-driven decision-making process can comprehend it.
For some people, data presented as pie charts is the most acceptable way to read numbers, while others still use traditional Excel sheets. And there are also situations where none of these methods proves efficient.
Obviously, you can't know which of the data visualization methods will work for your case, but you can make things easier by opting for systems offering at least a few reporting levels.
Make the most out of your data
Data alone doesn't bring you any value – it must do something for you. There's a huge volume of data but in order to understand if the business is doing alright, it is necessary to focus on the meaningful data. That's where it is vital to set clear goals and KPIs.
By measuring results, you will soon begin to recognize patterns and be able to build effective strategies based on validated data rather than your gut feeling.
Add appeal to data reading
Reading data can be quite a challenge, especially for someone who's not been doing it before. However, this should not be the case. To encourage the use of a DDDM approach, companies should not put too much pressure on their staff and give them time to learn reporting tools.
The best thing to do is create an environment where people can learn from each other and hone their skills. There are many ways to increase the appeal of data-driven analytics, including webinars, seminars, etc. so every company should be able to find one perfectly tailored to the needs of their team.
Make your data agile
Making smart and agile business decisions requires teamwork. So, it is essential to organize a workflow where people can easily access data, whether it be through dashboards or meetings, and freely communicate.

In addition, companies can leverage a web scraping API to gather relevant data from various sources and make it accessible to the team. For instance, a popular programming language, Python, can be employed for this task. Specifically, extracting website data with Python allows real-time data gathering that can help to ensure that team has access to the most up-to-date and relevant data.
Stay GDPR compliant
Last but definitely not least, it is important that all data that is collected, stored, and used by organizations is processed in a way that is fully compliant with the General Data Protection Regulation (GDPR). This law, created by the EU in 2018, remains the strongest privacy law in effect and cannot be ignored.
Read also: 8 challenges sellers will face in 2023 and how to overcome them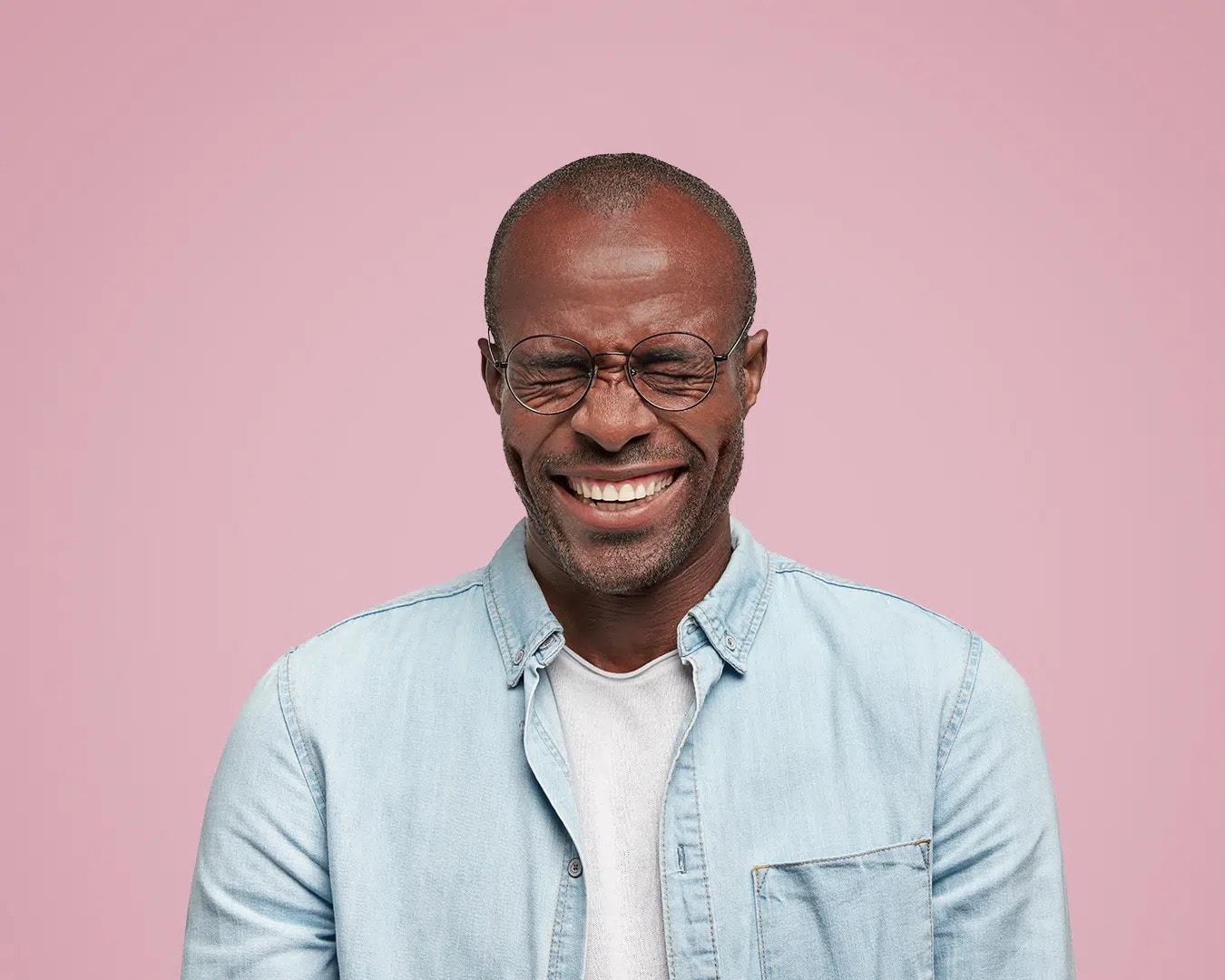 5. Organizations that can benefit from data-driven decision-making
When people hear the term "big data", the majority end up thinking about IT. However, almost any industry out there can benefit from DDDM. Take manufacturing organizations, for example. There's plenty of data that they source from machines on a daily basis. By leveraging the insights from data, they can identify the causes of delays, build much more beneficial strategies, and effectively increase revenues.
For software companies, data is just as important. With the right information at their fingertips, they can track user activity such as:
How their products are being used
How often users are accessing certain features
Which features are being used the most
Which features are being underutilized
Based on this information, businesses can make informed decisions about how to prioritize and allocate resources for product development with a focus on the features that are the most valuable to their users.
In marketing, nothing would happen without data. Marketers use data to understand customer behavior as well as what they're most interested in, allowing them to develop effective marketing strategies to meet their needs and boost sales accordingly.
The key takeaways
As you can see, data is indispensable. It can tell you a story about what your customers want and what your business needs to achieve goals and increase profits. However, because it comes in large volumes and all kinds of forms, making sense of it can be quite a struggle.
Data-driven decision-making allows you to see the full value of data. By implementing DDDM, organizations can get powerful insights into their business performance and identify the best strategic opportunities for sustainable growth.
Author bio:
Roy Emmerson is a passionate technology enthusiast with a deep interest in software development. In addition to being a skilled programmer at a custom software company, he is also a loving father of twins who inspire him to stay up-to-date with the latest technological advancements. With his co-founding of TechTimes.com, Roy has a keen eye for identifying emerging trends and innovations in the tech industry.