What a year 2022 was! We can all agree that, from start to finish, it threw curveball after curveball at us. But it was also a year of immense contract growth. That's why we've compiled our exclusive look at our own internal contract stats in 2022.
Our "Year of the contract" report draws on exclusive internal data from Oneflow.
As the COVID-19 pandemic forced many companies to shift to remote work, the ability to easily create, sign, and manage contracts electronically became more vital than ever before. Our report shows that there has been a significant increase in the use of digital contracts over the past year, as businesses look for ways to streamline their processes and reduce the risk of error.
Read also: Top 10 tips for businesses using e-signature to get the best out of it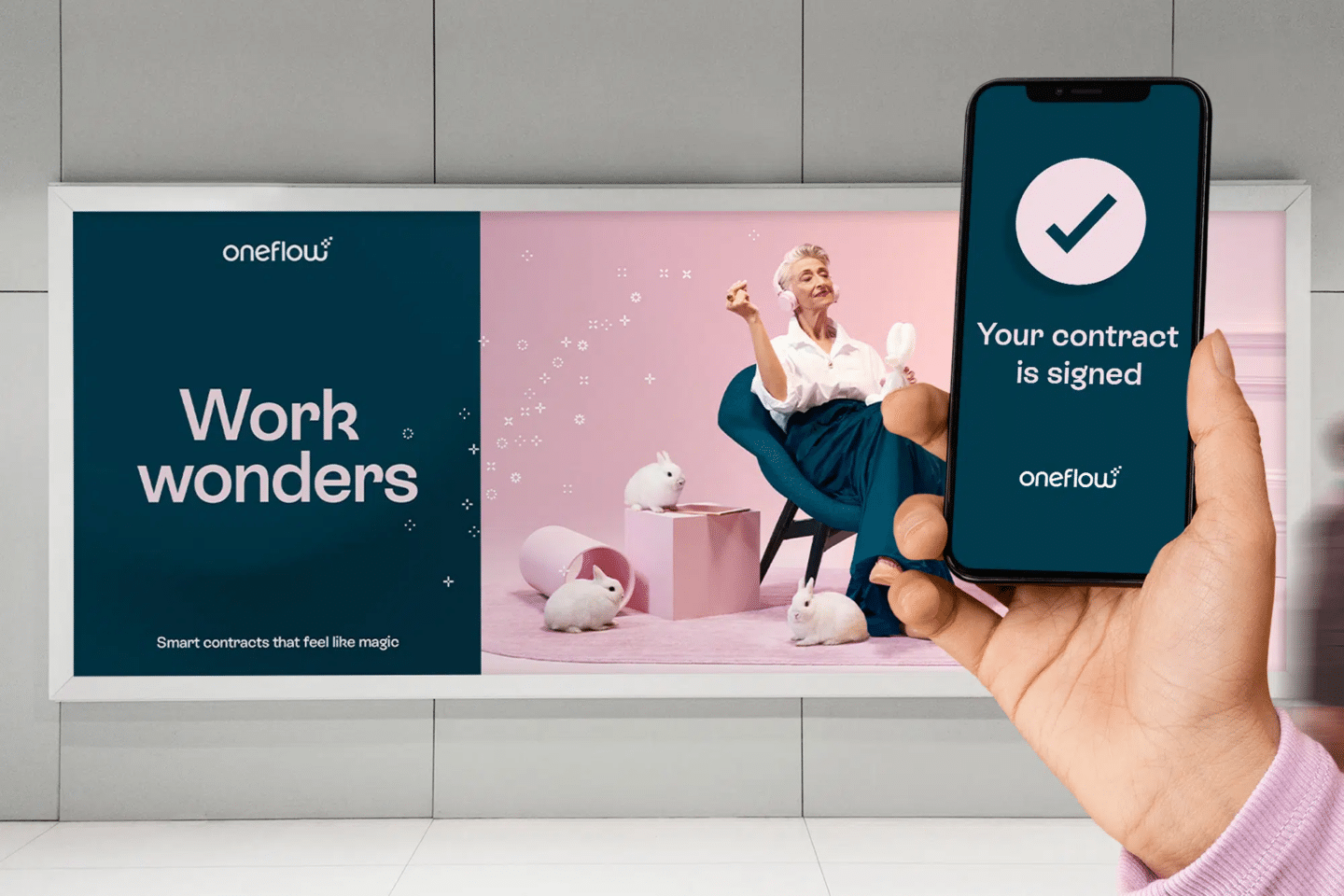 Oneflow makes it easy for people and businesses alike to create, sign, and manage contracts online. With features like e-signing, customizable templates, and real-time tracking, Oneflow's platform helps companies save time and improve the accuracy of their contracts.
In addition to the benefits to businesses, we also provide security and convenience for our users. Everything is stored securely in our cloud. The cloud boasts multiple layers of security measures; including data encryption, secure login protocols, and regular security updates. The best part? You can access and sign your contracts from any device, anywhere in the world, from Stockholm to Seoul.
Our "Year of the contract" report from Oneflow highlights the growth in digital contracts and the many benefits they provide for businesses and customers alike.
Click below to download our report and gain fantastic insights into digital contracts. Our report is free and yours to keep. In it, you can even find useful info about other ways you can use Oneflow, especially useful during these choppy economic times.
Download our Year of the contract report 2022 here: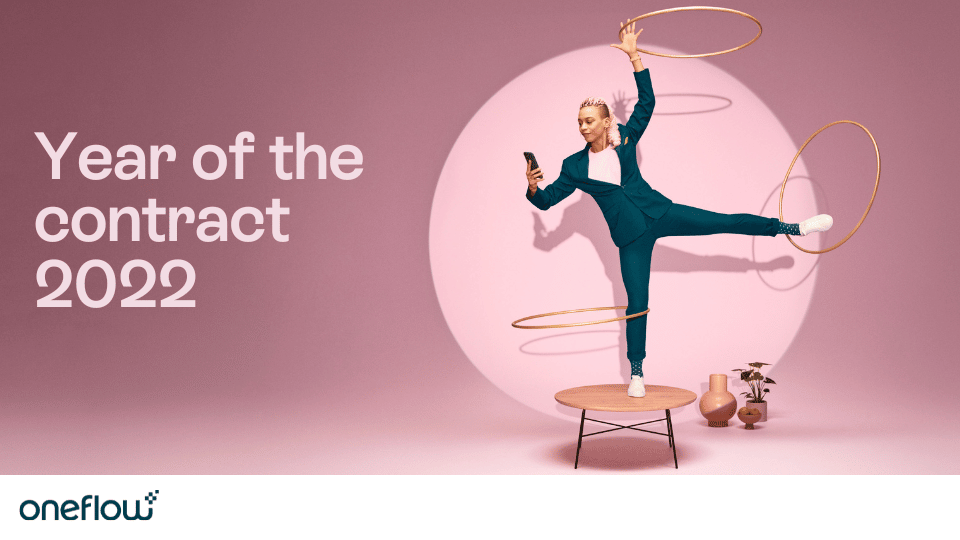 Year of the contract 2022
In this report, we'll cover lots of interesting things about contracts.
We'll take a look at:
1. In 2022: When are people signing?
People sign contracts all the time. And with Oneflow, we do mean all the time. Every day, all around the clock, in fact. Added to that is that 60% of all Oneflow contracts were signed on mobile devices, while 70% of contracts were opened for the first time on a mobile device.
Unsurprisingly, the most common day to send contracts using our solution is Monday, while the most common day that they're signed is Tuesday. It might be because the Monday blues are there, or because people like to think on these things overnight. Both are equally possible.
An incalculable number of PDFs have been replaced with dynamic digital contracts. For companies right across the world, it's easier than ever to create, send and get their contracts signed.
2. Created, sealed, delivered
While Tuesday is the most common signing day, but it was actually back in November that the most contracts were sent. So Tuesdays in November 2022 were great days to get your contracts signed!
In fact, in 2022, an average of 9 out of 10 of all Oneflow contracts that were sent went on to be signed. In November, even more were signed. In fact, a little over 9 out of 10 of all contracts that used our chronological signing order feature went on to be signed!
This number was across the board, with Oneflow contracts being signed across the world.
Read also: A Basic Guide on Electronic Signatures and What Makes Them Legal
3. A year of contract growth
Last year, there was a huge growth in the number of contracts being sent by Oneflow users, of which 86% were signed. In fact, Oneflow contracts were sent in 10 languages.
But this doesn't just mean more Oneflow contracts. It also means even better growth for those sending the contracts. Truly digital contracts are, on average, signed 13x faster than PDF contracts. Not only that, they also eliminate those endless email chains that drive so many sales and customer success people mad.
As a Oneflow contract is opened an average of 6 times, you can also be sure that your key stakeholders are taking the time to check it carefully. On average, 7 stakeholders are involved in the average B2B contract. But they're able to do that more easily than ever before, with the average time inside a contract cut in half.
If you need to make an edit, don't worry. You can do that live in Oneflow. In fact, that happened 112 million times in 2022.
4. Year of the contract: Wonders worked
Oneflow was integrated into a ton of programs in 2022. But the most popular were HubSpot, Salesforce and Teamtailor. Given that our new Salesforce integration was launched last year, this is particularly exciting.
More people than ever before were able to make use of Oneflow's integrations to unleash the full power of digital contracts. But that's not all. In 2022, we also launched new integrations with Pipedrive, Google Workspace, and Power Automate. So you can embed your digital contracts into your workflows more easily than ever before.
With Oneflow, contracts are renewed an average of 4 times. You can even make sure that one doesn't accidentally lapse, thanks to our automatic renewal reminders. These reminders help make sure that you have the time to renegotiate, or just simply renew, your contracts.
Find out all about this and more by downloading our report above.