Taking the necessary steps to enhance the B2B buying experience may initially seem challenging. Fortunately, there are several ways that you can approach the topic, as well as effective strategies to enhance your B2B customer buying experience.
But first, we'll talk about some of the critical concepts that you need to know about the B2B buyer experience:
What an Excellent B2B Customer Experience Looks Like
Here are some factors that you need to consider when evaluating your own B2B customer experience:
Enthusiasm: Your buyers want to feel special and catered to. Make sure that offer makes a lasting impression.
Delivery: If you're not getting the job done, then no amount of training or preparation could make your customers happy.
Intuition: You should be preventing issues before they come up. So, make sure that you keep it simple. What are the most common problems that crop up, and how can you avoid them?
Responsiveness: When problems do happen, how can you identify and resolve them? Is your team willing to make things right if they ever make a mistake that costs you, customers?
Change: The B2B buyer experience program should be highly flexible. It should be adjustable to meet your customers' shifting needs.
To know more, check out this practical B2B sales guide.
Ways to Enhance the B2B Buying Experience
Now that you know that basics, here are some of the actionable steps and strategies that you can use to start optimizing the B2B buying experience today:
1. Personalizing the buyer experience
At the end of the day, as a seller, you need to come up with highly personal and relevant buyer experiences. Personalizing the buyer experience means that you need to tailor your communications to meet the needs, pain points, and challenges the customer faces while also making them feel valued.
Personalization allows sellers to engage buyers, build trust, enhance conversions, and convince leads that your products and services are the best options that could meet their needs.
It also allows you to understand your buyer's motivations, needs, behavioral patterns, etc., enhancing engagement. Customer segments allow you to identify the key patterns between the types of buyers that you have and come up with a strategy to approach these buyers.
Providing B2B buyers with personalized service significantly improves the chances that they'll become return customers. To boost your ecommerce conversions, you need to create meaningful customer experiences throughout the different stages of the buyer's journey. Make sure that you keep it relevant and useful. Include customized support, engaging content, as well as two-way connections.
2. Creating a digital-first buying experience
The pandemic has enhanced the importance of digital channels. Many brands have adopted user-friendly digital experiences that remove barriers and improve the sales cycle.
According to research by Google/IPSOS, conducted via the Association of National Advertisers, 74% of marketers think virtual events are as vital as delivering ROI as in-person ones. When you prioritize improving the digital-first buying experience, you can ensure your brand's growth.
3. Collect customer feedback
One of the first steps to improving the B2B customer experience is listening to customer feedback. This usually involves integrating various customer feedback strategies by creating interactive surveys, interviews, and informal feedback.
Here are some of the ways that you can use to collect customer input:
NPS Surveys: These surveys gauge a customer's loyalty to your brand. Usually, a simple question is asked to a number of people who are asked to rate a business on a scale of 0 to 10. Then, all of the responses are used to create an NPS score.
CX Surveys: These surveys collect the customers' perception of a brand using a series of rating-based questions.
Social listening: You can use social media platforms to analyze your customers' sentiments on social media based on how they react. You can use various strategies like social media analytics, social SERP, brand mentions, etc.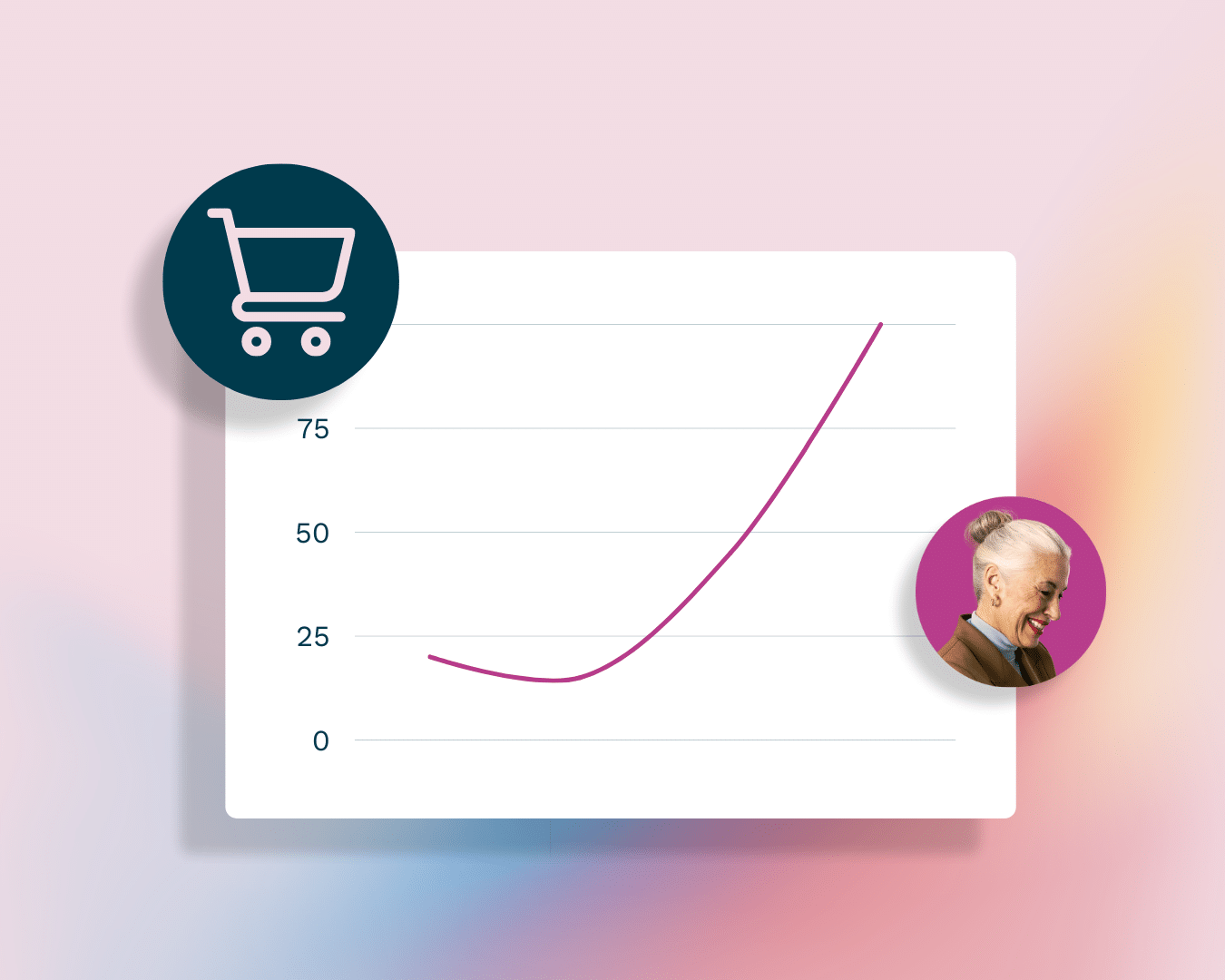 4. Integrating aspects of B2C Buying Techniques
Most customers today expect a seamless shopping experience. Thus, B2B brands should integrate important tactics from the B2C playbook. This allows them to create a more straightforward and transparent buying process to execute them effectively.
An important aspect that you as a B2B brand should focus on is ensuring your site's overall experience, the length of order processing, and technical glitches in the ordering process.
Moreover, as a brand, you might have to revamp or simplify your pricing strategy and post it clearly on your site. It would help if you also get instant quotes, review packages, etc.
When you incorporate these buying techniques, you're making it easy for B2B customers to manage their purchases, enhancing the overall customer experience. Check out these B2B trends to look out for.
5. Create a fluid customer experience with reviews
Star ratings on search results are the number one way to judge a business. Buyers want to see from others that you're providing excellent customer service. Online reviews also give you another channel to reach out to your customers.
This kind of feedback allows you to enhance the areas that need it, and you keep doing the areas where you get praise.
Online reviews help you:
Know what you're doing well.
Look into the areas that need improvement.
Create a reputation with no selfish self-promotion.
6. Create a seamless self-serve experience
Self-serve offers efficiency and speed in the buying process. It allows customers to place orders when they're ready to purchase.
A practical self-serve experience puts the buyer in control and may include features like on-demand demos, free trials, and the ability to place orders via credit card.
Adding these options enhances customer satisfaction and boosts CSI while shortening the sales cycles. Thus, it frees your sales reps to focus on other essential aspects of your business. 
7. Create high-quality content
Content is a great way to enhance your digital assets while maximizing your ROI. Blogs, social media content, and guides that are published on your site are one of the best ways you can boost search volume traffic and brand awareness through shares and other forms of customer engagement, such as user-generated content.
High-quality video content, in particular, can keep your customers engaged and explain the value behind your product, as you accomplish this in a relatable way that drives trust and boosts conversions.
8. Give useful and suitable information
Apart from offering customers vital and useful information, you must be open, honest, and transparent.
Present information to your audience honestly and transparently. Include your company's mission, goals, and initiatives you might take on, as well as your operational and transactional processes.
You might also give them vital information on your goods and services' effectiveness. Be detailed on the outcomes your previous clients have experienced, whether this is higher productivity, sales figures, or better loss prevention.
Over to You
So there you have it. To compete and succeed in the B2B world, you have to provide a customer experience that will tick all of the boxes of your buyers.
With the tips and strategies we've shared in this post, we hope you can optimize your B2B customer experience. You can create strong and profitable trade relationships to help your business grow. Good luck!