Integrations are a lifesaver when it comes to getting more done more efficiently, by incorporating your contract work into the main software you use to do your job. At Oneflow, you can integrate contract creation into dozens of apps. But you might find yourself wondering which integrations are right for you and your business needs. That's why we've put together this guide to some of our top integrations, to help you get started.
In this guide, we'll cover:
What are the capabilities of our integrations?
How to automate your contract work even further
Which integrations work best for every department
Need a different integration? Customize Oneflow to fit your needs
But before we get to any of that…
What actually is an integration?
Integrating two B2B systems involves enabling communication and data exchange between them. This can be done through application programming interfaces (APIs), which allow systems to communicate with each other and share information in a controlled, efficient way.
The first step in the integration process is to identify the specific data that needs to be exchanged between the two systems. Once this data has been identified, an API can be developed to provide a secure, reliable, and scalable way for the systems to communicate and exchange data.
To ensure a successful integration, it is important to test the APIs thoroughly and ensure that they meet the requirements of both systems. This includes testing for security vulnerabilities, performance issues, and compatibility with different types of data.
The integration process should also include a plan for ongoing maintenance and support to ensure that the integration remains functional and up-to-date. This may involve regular updates to the APIs, monitoring and troubleshooting, and training for system users. This ease of updating is a great benefit of using integrations.
1. What are the capabilities of our integrations?
Whether you're new to Oneflow and our contract solutions, are thinking of trying out our contract solutions, or have been with us for a while, it's good to know exactly what our integrations can do. This section provides an outline of just that.
Create, send and negotiate a contract without leaving your software
This means you can now create, send, and negotiate a contract all without switching between different software. In other words, you can create and send a contract straight from a lead in your CRM, or do the same when you reach the offer stage in your ATS solution. The integration continues after the contract is sent too; you can exchange comments and make edits while never having to leave your CRM or ATS solution. No more going to a third party to dig up the right template, and having to switch back and forth between different applications for every edit to the contract.
Read also: Why Oneflow is a contract automation platform for everyone
Sync information your software into your contracts
We're all about saving you time. That's why candidate or deal information can be synced straight into your contracts. Don't worry, it's not a problem if you don't have all the necessary info just yet. You can simply add form fields for them to fill out. Whether that's a social security number or invoicing details, Oneflow gives your counterparty the flexibility to fill that information out.
Some of our CRM integrations, like HubSpot, even come with a handy 2-way sync feature. This means that, not only is info auto-populated into your contracts, but new data can also be synced back into your CRM after the contract has been signed. So, those missing invoicing details? You don't have to worry about them. They'll automatically transfer to your CRM, saving you from manual admin work, and increasing the data integrity of your CRM.
Track the progress of your contract
If you use PDF contracts, then you're probably used to that agonizing wait for your contract to be signed. If there's a field that's been missed, or incorrectly filled out, then it can be an even longer wait. With Oneflow, you can track the progress of your contracts in real time.
Better still, any last minute changes can be negotiated directly inside the contract. Oneflow comes with a comments feature that lets both parties leave comments, edits, and responses. Those long email chains and endless versions of your contract are a thing of the past. With this feature, you can cut the negotiating time from weeks or even months to mere days, sometimes even hours – all with no more continuous rewriting and reuploading.
2. How to automate your contract work even further
If you want even more flow in your contract work, then take full advantage of our power apps. With our Zapier and Microsoft Power Automate integrations, you can add extra automatic actions to your contract work, like exporting all your signed contracts to an external drive, or automatically creating a contract when a new invoice is generated in your accounting system.
Oneflow's power apps make your integration experience even more seamless, saving you time from doing manual work, and managing risk from tasks that may have otherwise been forgotten..
Read also: Find out more about our integrations
3. Which integrations work best for every department
However you work with your contracts, however you manage them, whichever department you're in, Oneflow has integrations for you. Whether you're garnering ARR, hiring talent, or keeping your teams engaged, Oneflow is the contract management software for you.
Integrations for Sales
Whether you use HubSpot, Salesforce, Pipedrive, Membrain, Dynamics, or another CRM altogether, there's an integration for you. But that's not all, if you use Google Workspace, Cinode, or Freshsales, among others, you can integrate them into Oneflow. Add to that the Zapier and Microsoft Power Automate integrations, and you've found your flow in the sales cycle.
Read also: Contract management software: The best solution for your business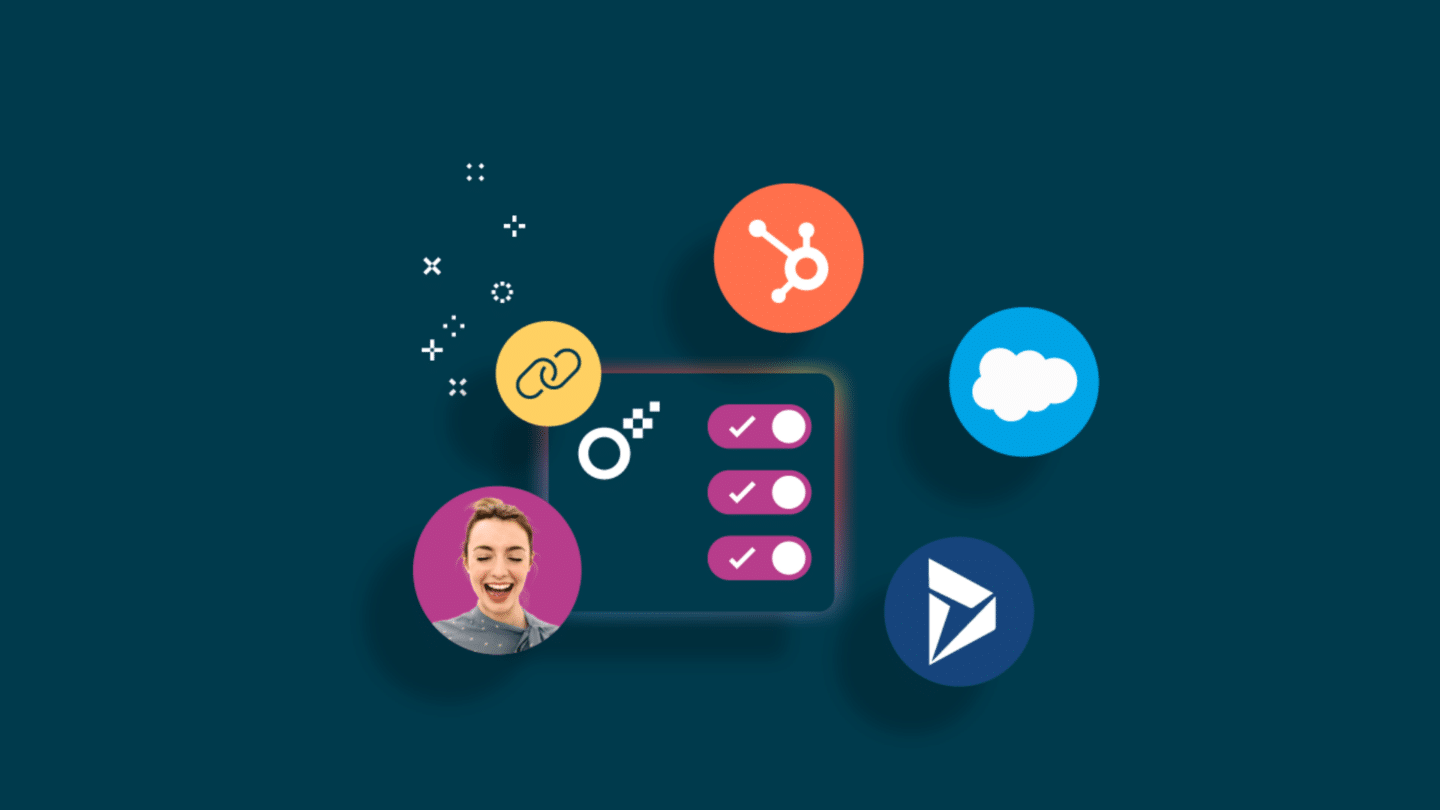 Integrations for HR
Contracts can come up all throughout your HR work, from handling your departments finances, employee development conversations, hiring and onboarding, and we have integrations with software that helps throughout all HR processes. From Teamtailor, to Sympa, to Jobylon, as well as loads more, we have an integration for you.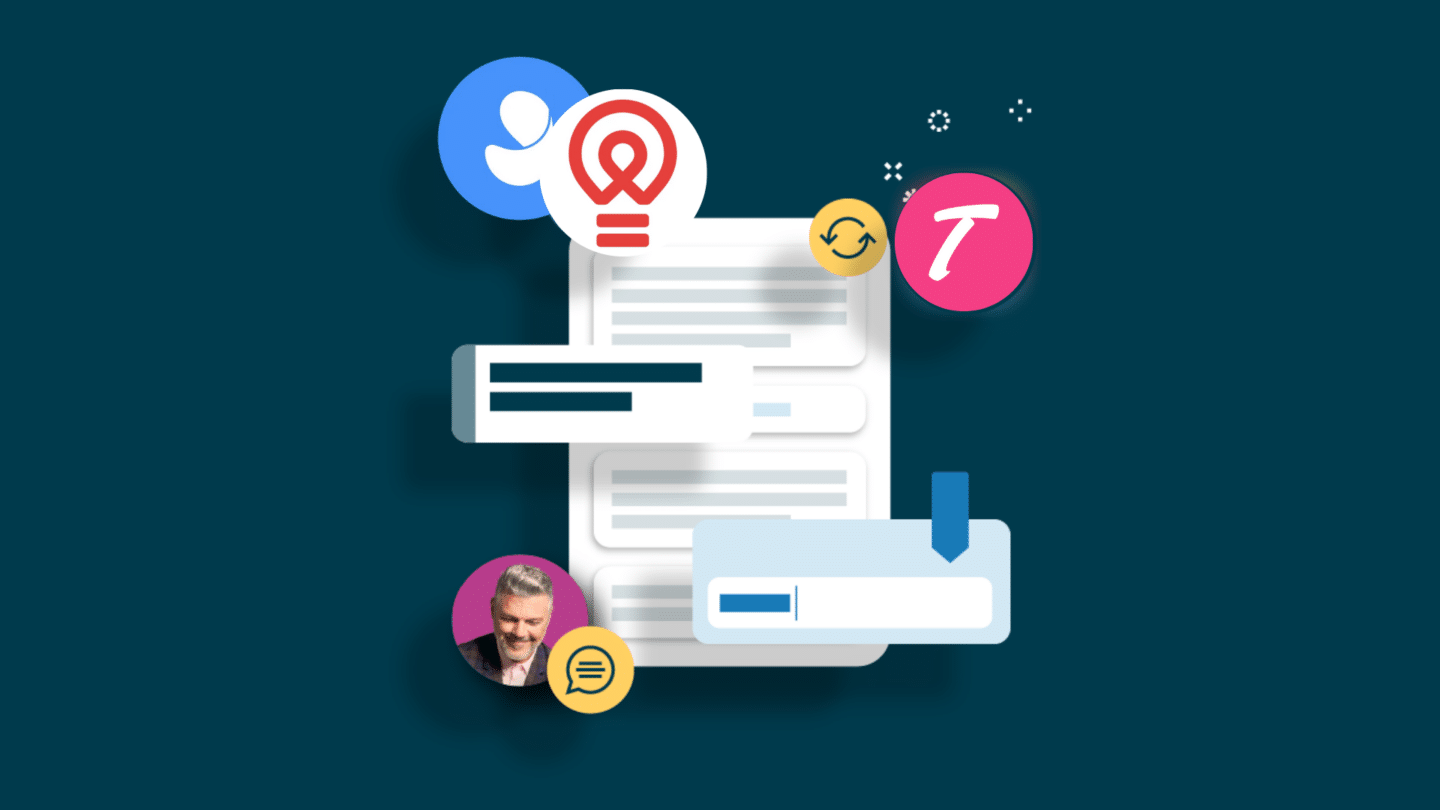 Integrations for recruitment
When you're looking for the right talent for your organization, our integrations are with you every step of the way, from drafting a contract using our templates, through to auto-populating your contract with details from your ATS. Whether that's Teamtailor, Adocka, Intelliplan, or another software, there's an integration for you.
4. Need a different integration? Customize Oneflow to fit your needs
If you need a very specific integration, and you can't find it listed, worry not. You can customize Oneflow to fit your exact business needs – and even the exact needs of your department.
That's because Oneflow has a buildable API. This means that you can tailor the platform to meet your exact workflows and contract needs. To find out more about our buildable API and our other great integrations, click here.