Congratulations – like many who've come before you, you've been sent a PDF contract and are now struggling to sign it (for free). Perhaps a frantic Google search brought you here, or maybe you're just curious what else is out there. Either way, you've arrived at the right place. The act of signing a PDF (without the price tag) actually couldn't be simpler. 
So, how can I sign a PDF for free?
The level of security associated with a signature ultimately determines whether it's free or not. As a general rule, signing with a tap or drawing your signature on a screen is free. However, if you're using SMS or eID signing normally comes with a cost if it's issued by a third-party provider. The great news is that signing PDFs online with Oneflow is always free!
Choose a valid electronic signature provider here – or even better, just create your Oneflow account here
Click "New contract" > "Create blank", then "Add content" or "Upload PDF"
Add a counterparty and click "Send"
As if by magic the green "Sign" button will appear! You can now electronically sign your PDF document with a legally binding signature 💫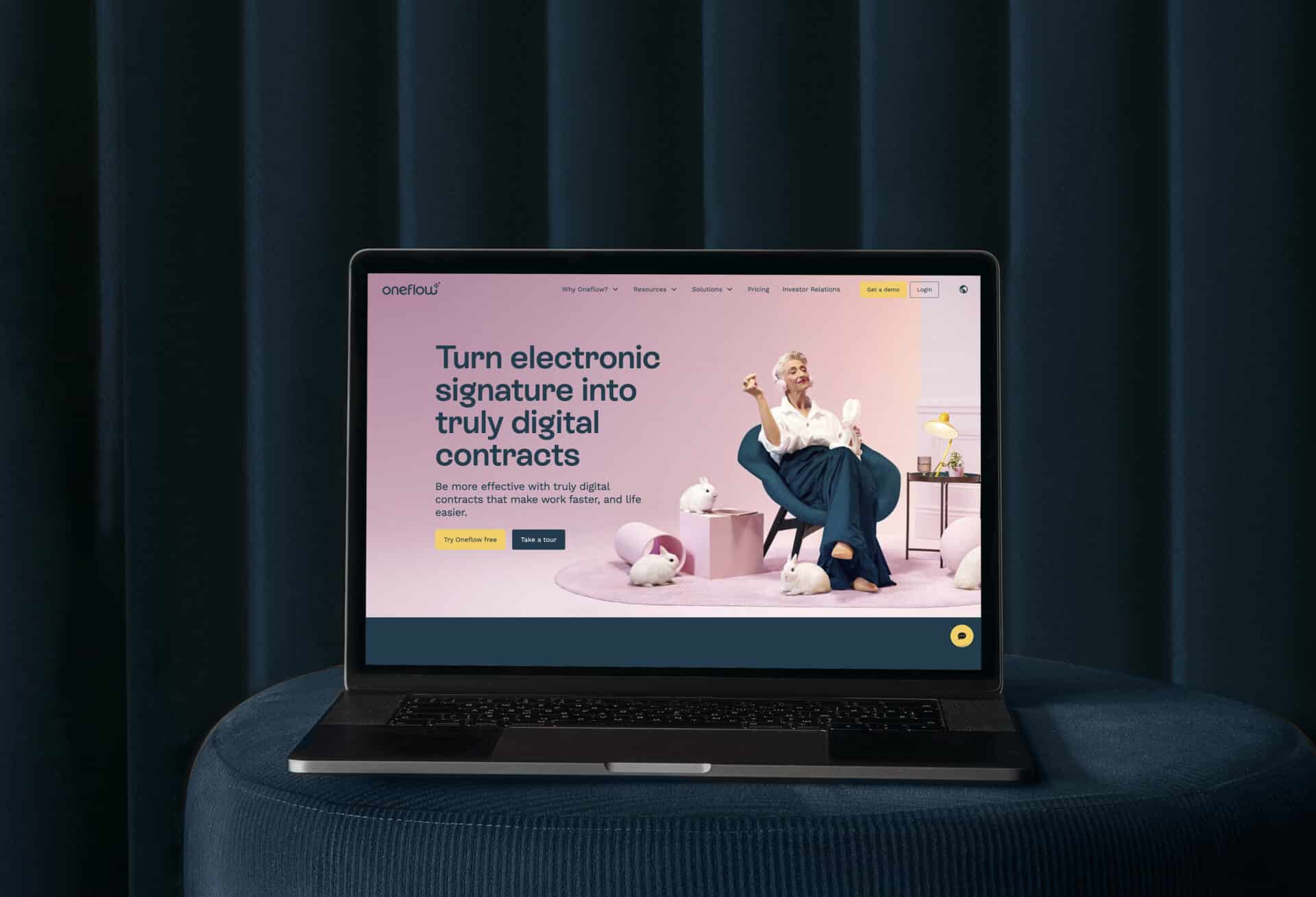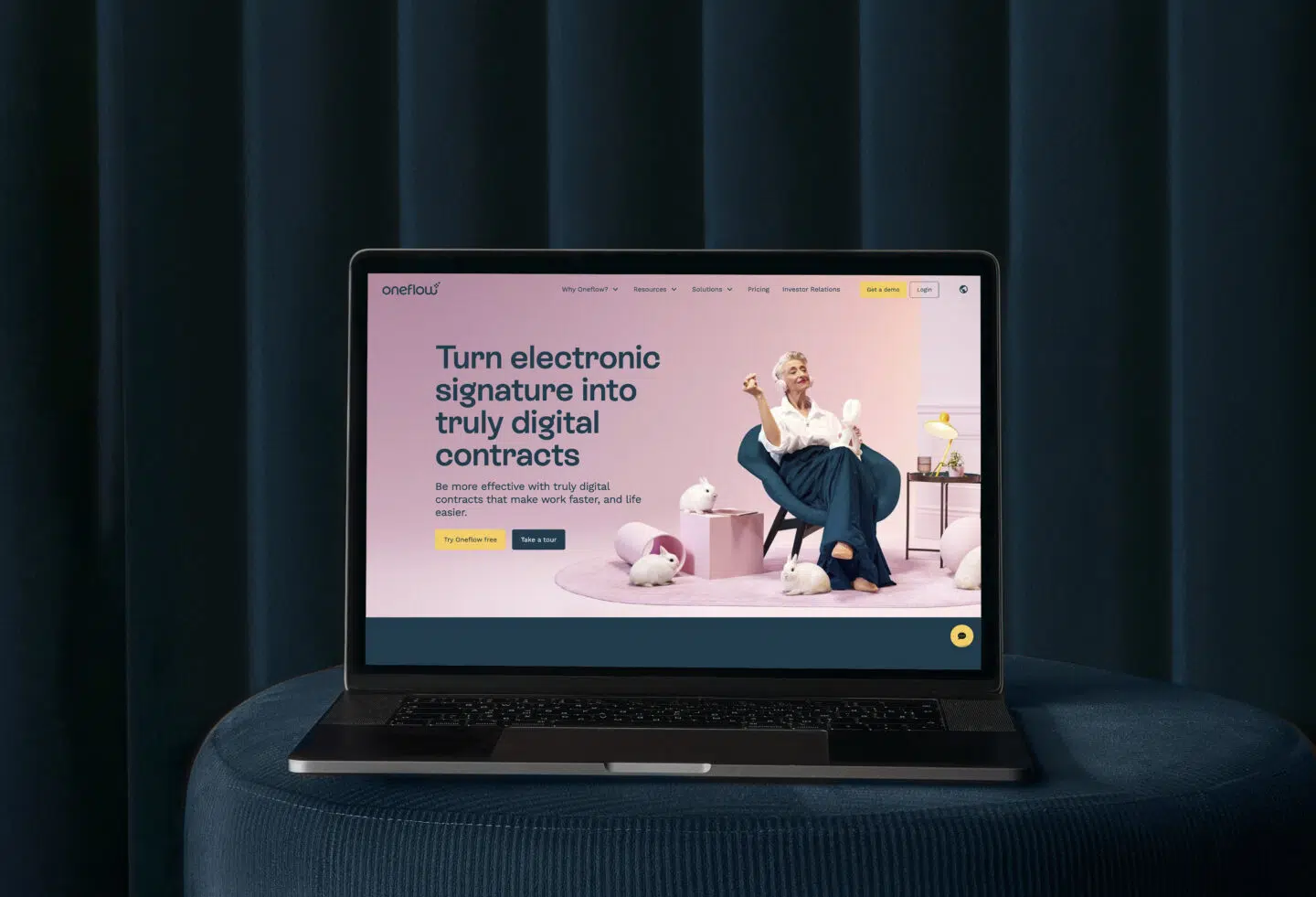 And what about from the counterparty's point of view?
They'll receive an email with an invitation to sign
Open the contract by clicking on the link
Review the content and click Sign
They'll need to confirm they're the person asked to sign, that they've understood the contract, and have the intention to sign it
Click Sign to finish
Read also: How to sign a PDF online
And how do I sign a PDF on an iPhone?
Business and work is no longer confined to just the office. In a hybrid world that never sleeps, people have become used to working on the go and carrying out tasks wherever they may be.
To keep things nice and simple and sign a PDF on an IPhone,, you can follow exactly the same process as above with contracts on your mobile. Food for thought – PDFs aren't optimized for mobile devices and your poor counterparty will have to awkwardly pinch their screen to zoom in and out to assess your contract. 
When it comes to the actual process of signing a PDF on an iPhone, the steps in Oneflow are identical to on a desktop. Blink-and-it's-done.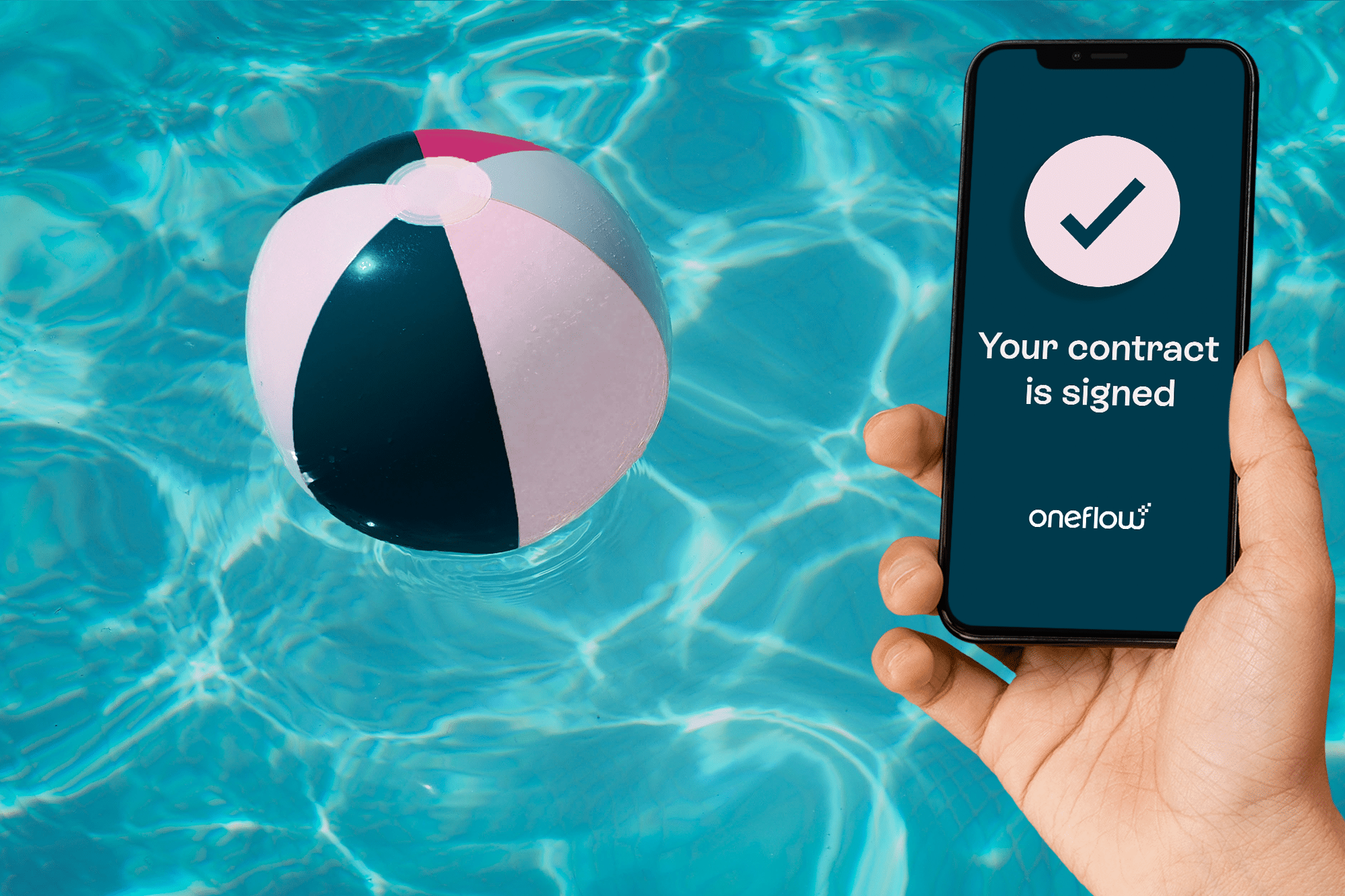 How about on an Android?
Apple hasn't quite taken over the planet just yet and plenty of people will be looking to sign a document from their Android device. You'll be disappointed to learn (if you were excited about the prospect of more long instructions) that with Oneflow it's identical and as simple as the process for iPhone and desktop detailed above.
Read also: Smart tips for signing online
What about e-signing a PDF online?
So, to avoid confusion, what we've just described above is actually e-signing a PDF online. An electronic signature is simply the digital cousin of the good old fashioned paper signature. You may ask "But, are electronic signatures legal?". The short answer is yes – electronic signatures are legally binding in thirty European countries, the United States and the vast majority of countries around the world.
However, in these countries, the legal value of this electronic signature depends on the ability to prove who signed, the identity of that person and that the signed data has not been altered after signing.
For more detailed information on electronic signatures you can check out eIDAS (electronic IDentification, Authentication and trust Services) which is a Regulation of the European Union.
So, long story short – yes, you absolutely can e-sign a PDF for free using Oneflow!
Read also: A Basic Guide on Electronic Signatures and What Makes Them Legal
This is all a moot point though, really. If you fancy stepping up to the big leagues and creating truly digital contracts that you can create, collaborate and edit in real time then we need a more serious conversation. Or you can read more about it here.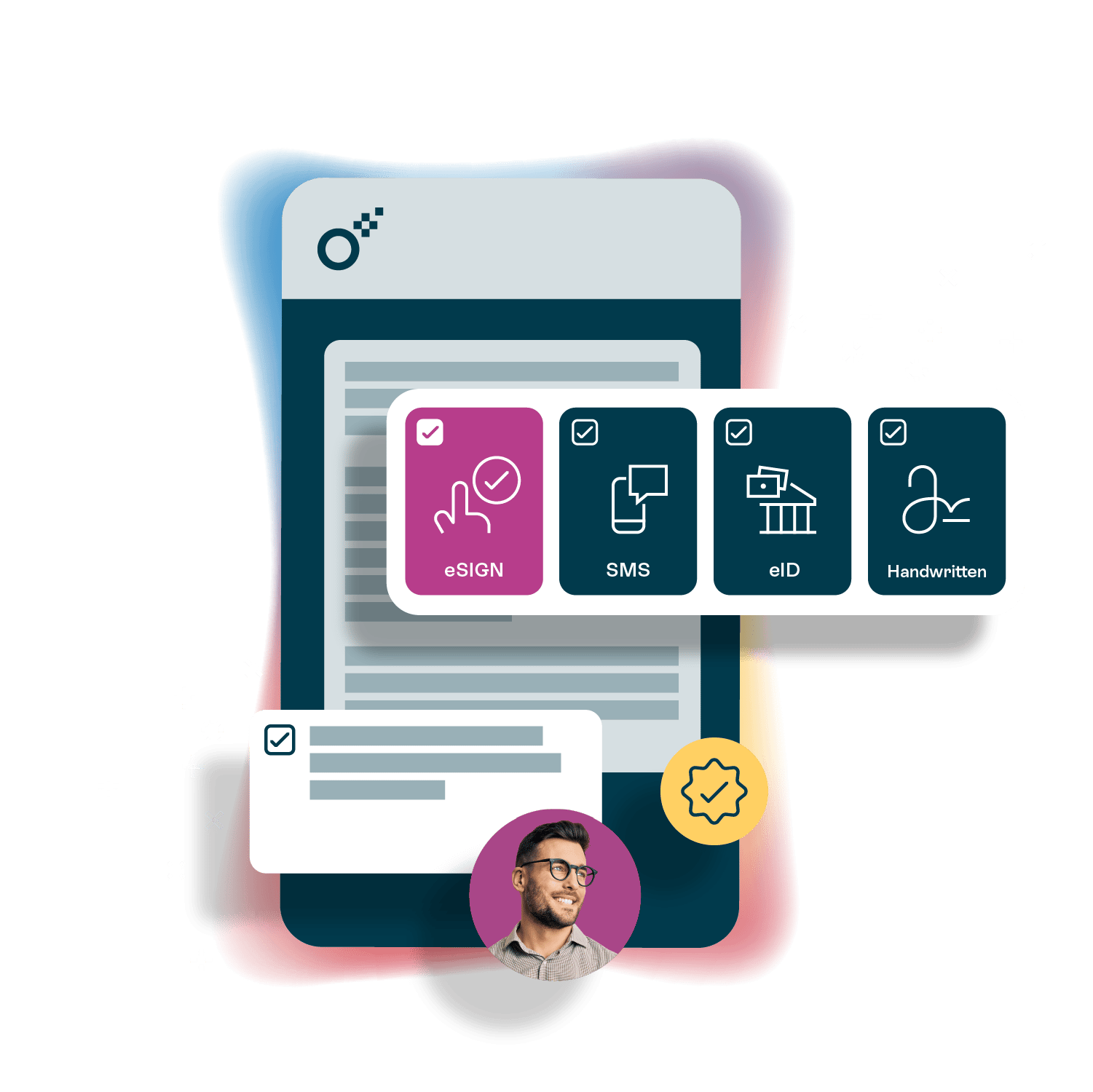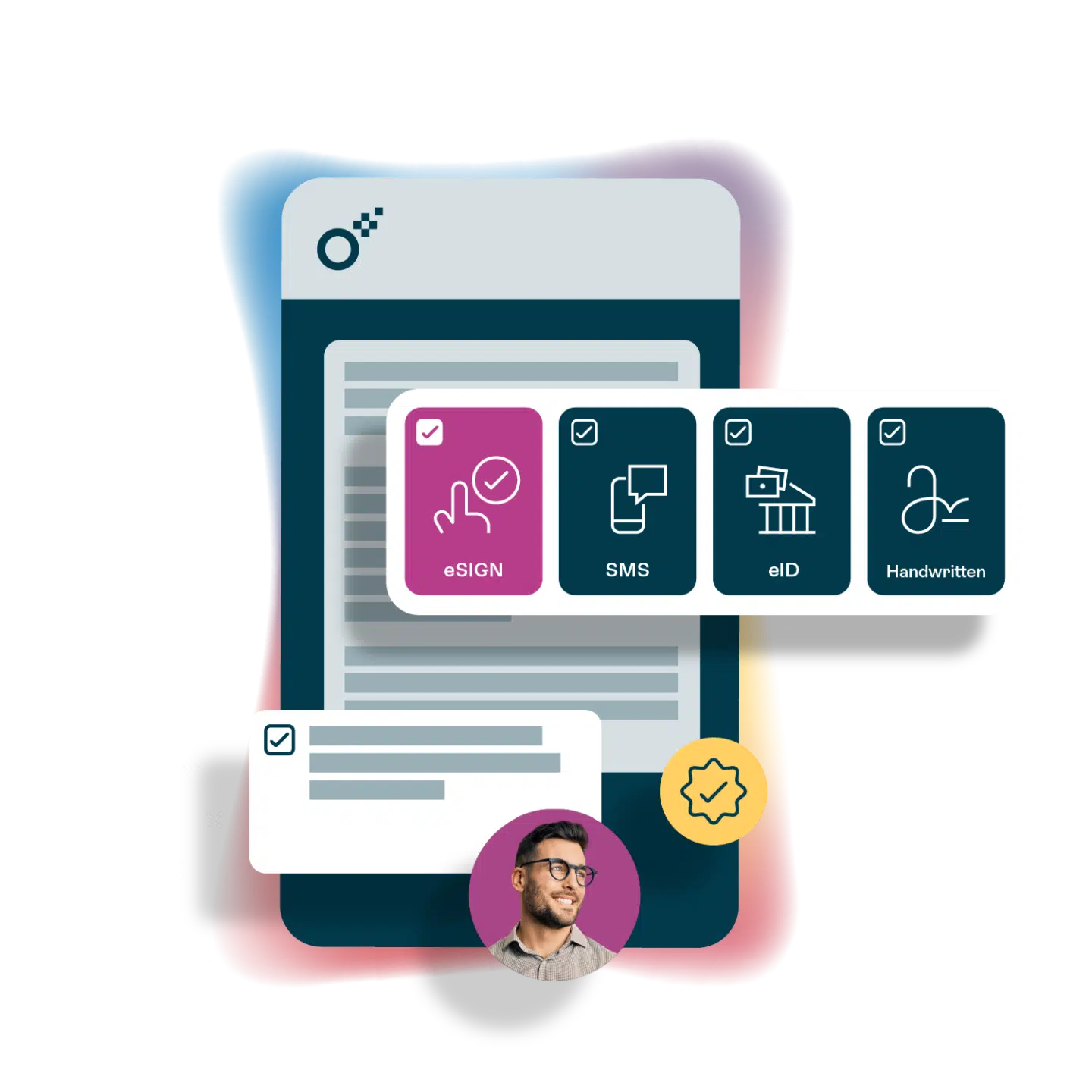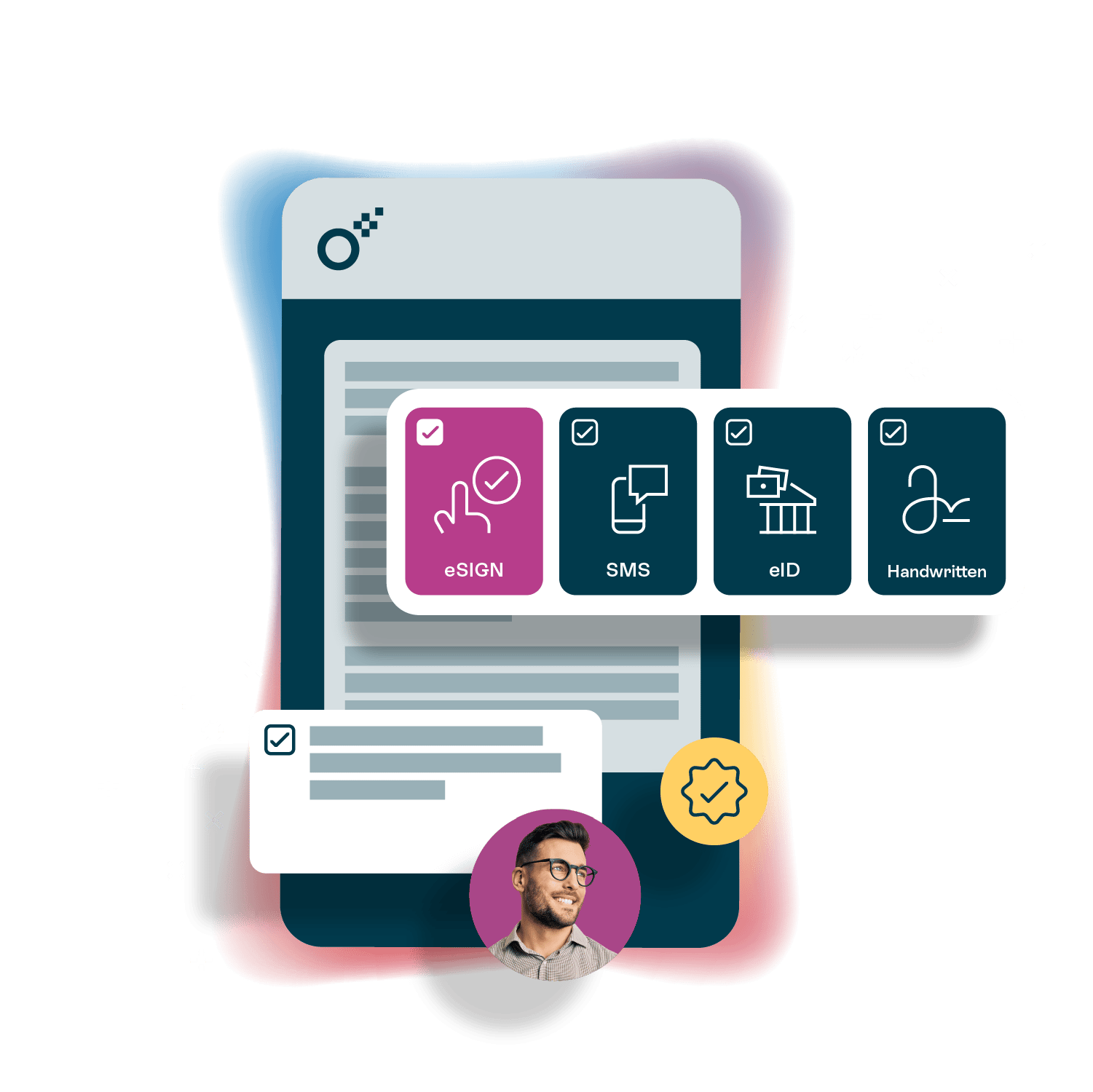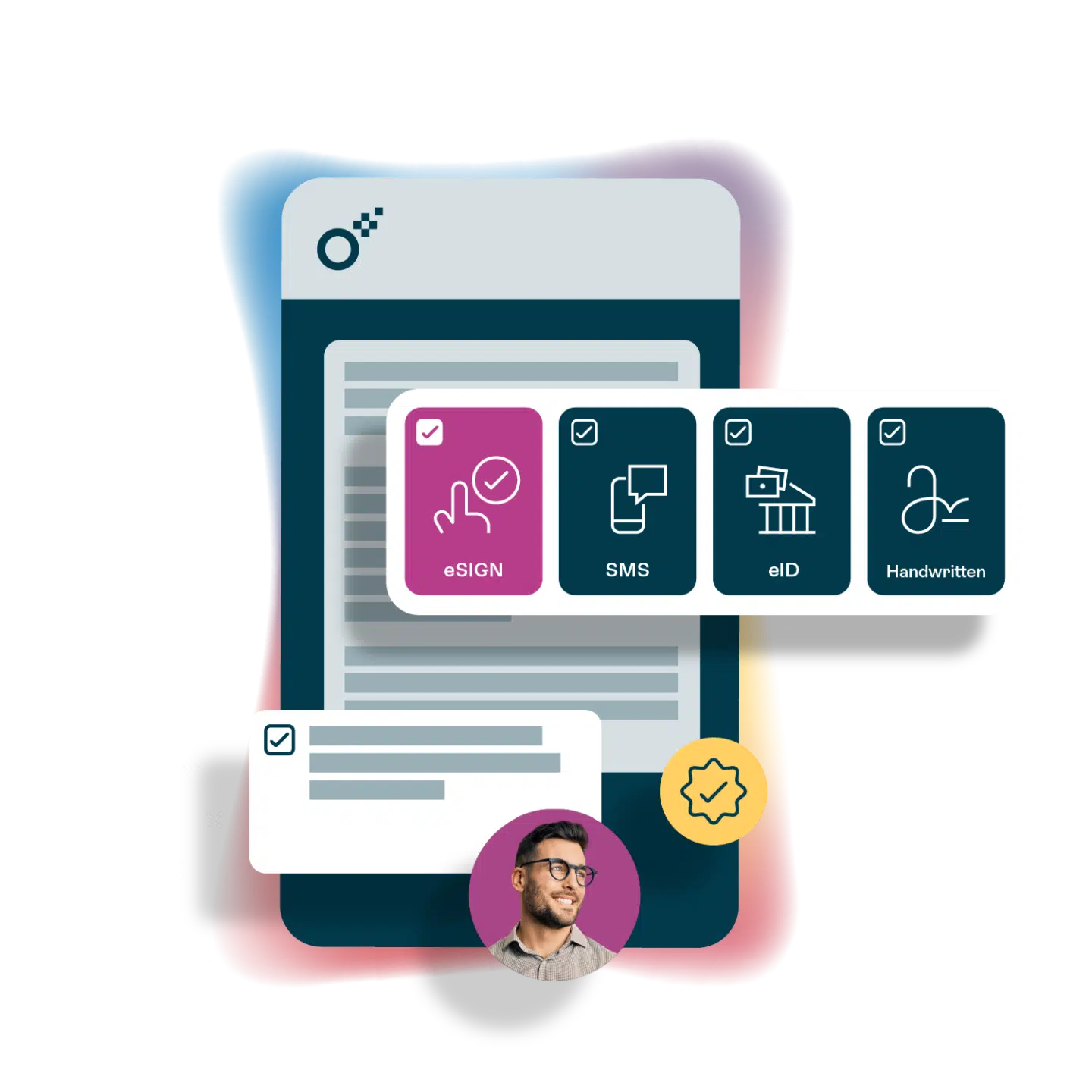 Ask us anything about truly digital contracts!
Want to find out how digital contracts can help change your business? We'd love to hear from you!