Previa
20 päivää myöhemmin: Tyytyväisemmät asiakkaat, tyytyväisempi henkilöstö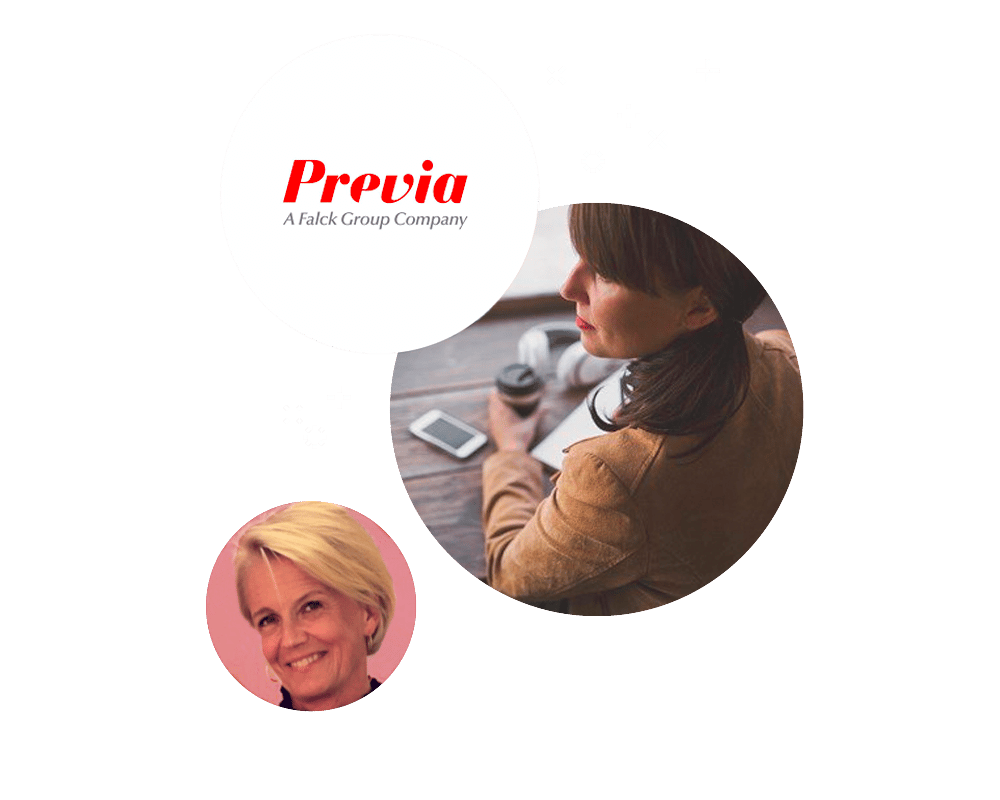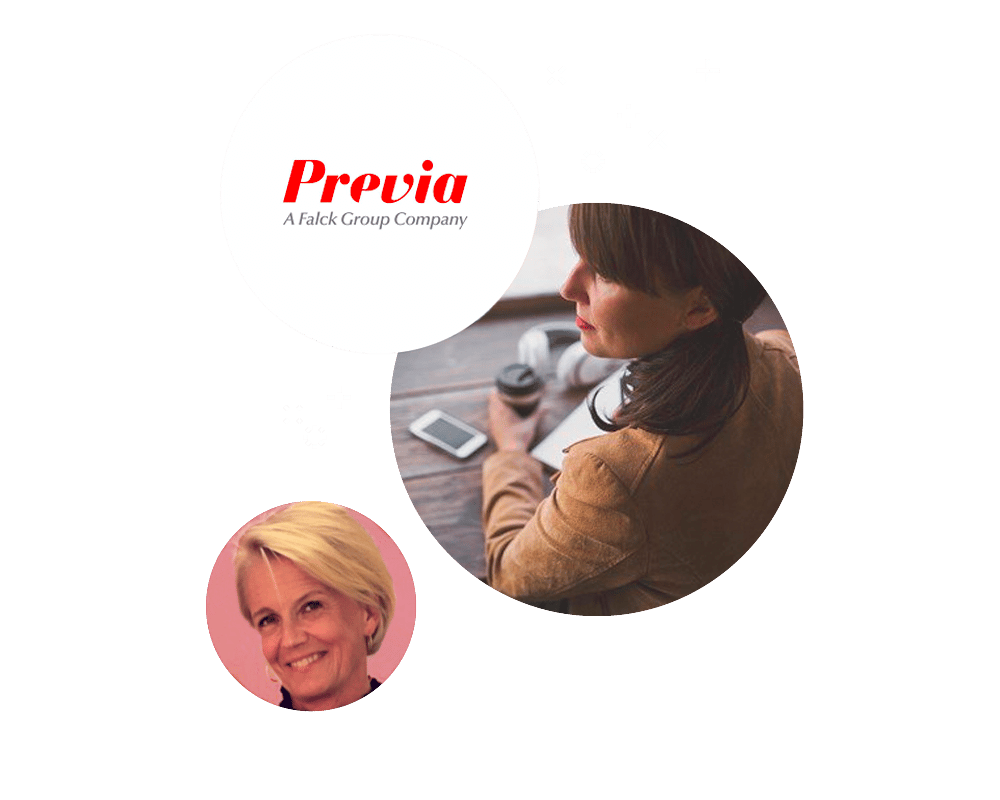 1000+
Digitaalista sopimusta vuodessa
20 päivää
Flown löytämiseksi
Pääpointit:
Tärkeimmät huomiot:
Voit kokea sopimustaikuuden vain 20 päivässä
Digitaalisten sopimusten edut ovat paljon muuta kuin vain aikaa ja rahaa säästäviä:

Erinomainen asiakaskokemus, joka varmistetaan helpolla allekirjoitusprosessilla
Lyhyemmät myyntisyklit
Nopeampi kassavirta
Palkitsevaa työtä tiimiläisille

Digitalisointi vapauttaa sopimustietosi:


Tee datalähtöisiä päätöksiä
Automatisoi sopimusprosessit jo olemassa olevissa järjestelmissä
Digitalisaatio mullistaa tapamme työskennellä
Saimme sähköpostia eräänä päivänä Ingrid Dilotilta, Previan myyntijohtajalta. Previa on yritys, joka tarjoaa hyvinvointiratkaisuja yrityksille Ruotsissa.
Siinä luki: "Wow, Oneflow, kiitos mahtavasta digitaalisesta mullistuksesta!"
Sillä hetkellä tiesimme, että Previa teki ihmeitä Ruotsin suurimmalla saarella Gotlannissa!
"Gotlannin tiimimme käsittelee yli 1000 sopimusta vuodessa. Vuosien ajan, kun potentiaalinen asiakas otti meihin yhteyttä, tiimi keräsi puhelimitse paljon tietoa laatiakseen heille sopimuksen.

Sopimus luotiin ensin Wordilla ja tallennettiin PDF-muodossa, joka liitettiin sitten asiakkaalle lähetettyyn sähköpostiin. Pyysimme myös asiakasta tulostamaan, allekirjoittamaan, skannaamaan sopimuksen ja lähettämään sen takaisin meille.

Sitten toistimme prosessin, lähetimme allekirjoitetun sopimuksen asiakkaalle ja tallensimme kopion arkistoon", Ingrid selittää huokaisten.

"Tänään voimme käydä läpi koko sopimusprosessin alusta loppuun muutamalla napsautuksella."
Wow-efekti 20 päivän jälkeen
Oli mahtavaa seurata, miten digitalisaatio muutti Gotlannin tiimin työskentelytapoja.

Mutta mikä teki projektista vielä mahtavamman, on se, että he huomasivat Oneflown taikuuden 20 päivää käyttöönoton jälkeen.
Ingrid huomauttaa, että suurin este, joka heidän oli voitettava päätöksenteon jälkeen, oli henkinen este.
Illuusio siitä, että edessä oleva tehtävä tuntui liian pelottavalta käsitellä.

"Todellisuudessa Oneflow Customer Success Teamin ensimmäinen koulutus kesti vain tunnin. Ja sekin tapahtui verkossa. Sitten vietimme jonkin aikaa sopimusmallimme luomiseen, josta Success managerimme Olivia Grim teki helppoa, sillä hän esilatasi brändäyksemme ja sisältömme malliin puolestamme. Meidän tarvitsi vain tarkastaa ja hyväksyä", Ingrid sanoo.
"Oneflown taika alkoi selvitä vain muutaman viikon käytön jälkeen."
"The benefits of digitalization go beyond time and cost-saving. We make it easy for our customers to sign, the sales cycle is shortened and cash flows into the business faster. And it creates a more rewarding work environment for the team."
Ingrid Dilot
Head of Sales
Previa
Vapaa kitkasta: Nopeammat kaupat
Aika ja kustannukset eivät yllättäen ole suurimmat hyödyt. Paperissa, kirjekuorissa, postimerkeissä ym. säästetty raha on tietenkin merkittävä. Mutta Ingridille todellinen taika on kitkaton sopimusprosessi alusta loppuun.
"Jokainen askel, joka sinun on otettava työn suorittamiseksi, on yksi hetki. Puhelun soittaminen, sopimuksen tulostaminen, tulostetun kopion hakeminen tulostimesta, sopimuksen skannaaminen ja niin edelleen ovat kaikki hetkiä, jotka aiheuttavat viivästystä ja jumittumista jokaisessa kaupassa", Ingrid huomauttaa.
"Digitalisaation edut ovat muutakin kuin ajan ja kustannusten säästöä. Teemme sopimuksen allekirjoittamisen helpoksi, myyntisykli lyhenee ja kassavirta liiketoimintaan aktivoituu nopeammin. Ja se luo palkitsevamman työympäristön tiimille."
Flow on digitalisaation katalysaattori
Oneflown myötä Previan digitalisaatio on vasta alussa. Ingrid esittelee usein Oneflown esimerkkinä Previan digitaalisista muutosprojekteista sisäisille tiimeille. Se nopeuttaa digitalisaatiota koko yrityksessä.

Hän on todella inspiroitunut. Hän miettii jo muita Oneflown mahdollistamia automaatioprojekteja. Kuten automaattisen tervetuloviestin lähettäminen asiakkaille sopimuksen allekirjoittamisen jälkeen.

Koska Oneflow muuntaa sopimustiedot sotkuisesta prosessista hyvin jäsennellyksi dataksi, Previa voi nyt hyödyntää tietojaan automatisoidakseen tai käynnistääkseen seuraavia prosesseja olemassa olevissa järjestelmissään.
Kun Ingridilta kysyttiin, minkä neuvon hän antaa muille yrityksille, jotka edelleen epäröivät investoida Oneflown kaltaiseen digitalisointiprojektiin psykologisen esteen vuoksi, hän vastasi:
"Tehkää se. Koska se on ehdottomasti sijoituksen arvoinen."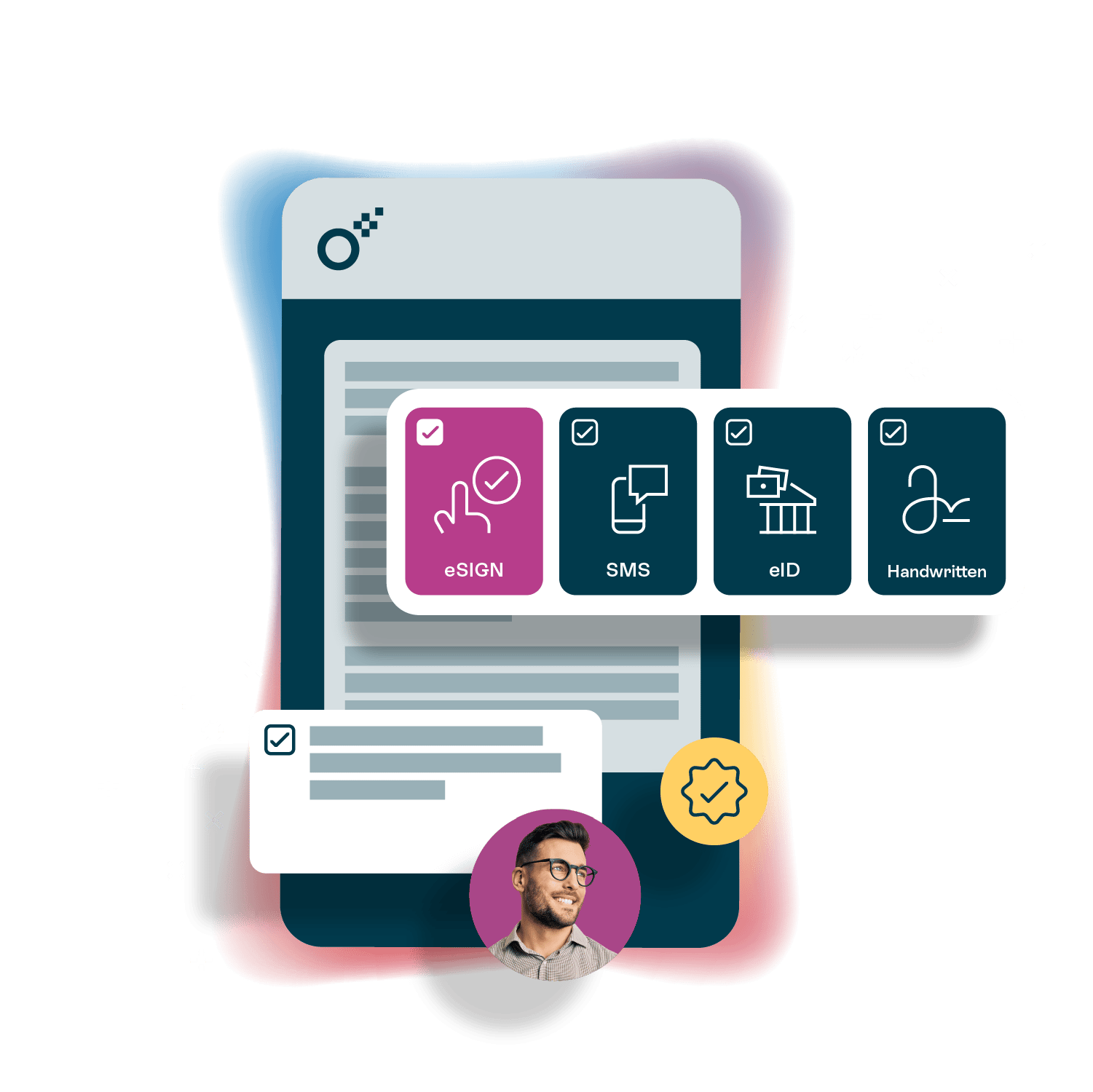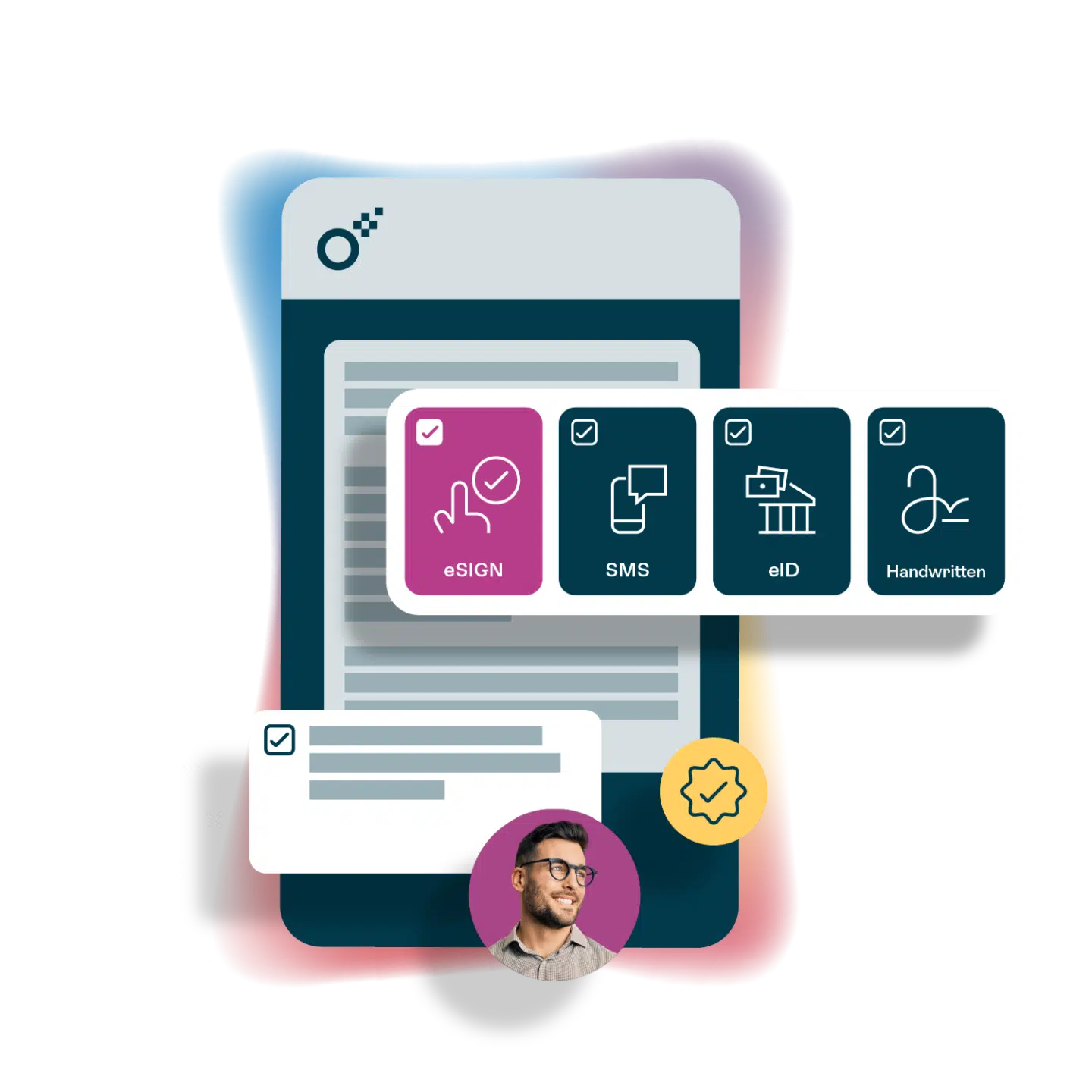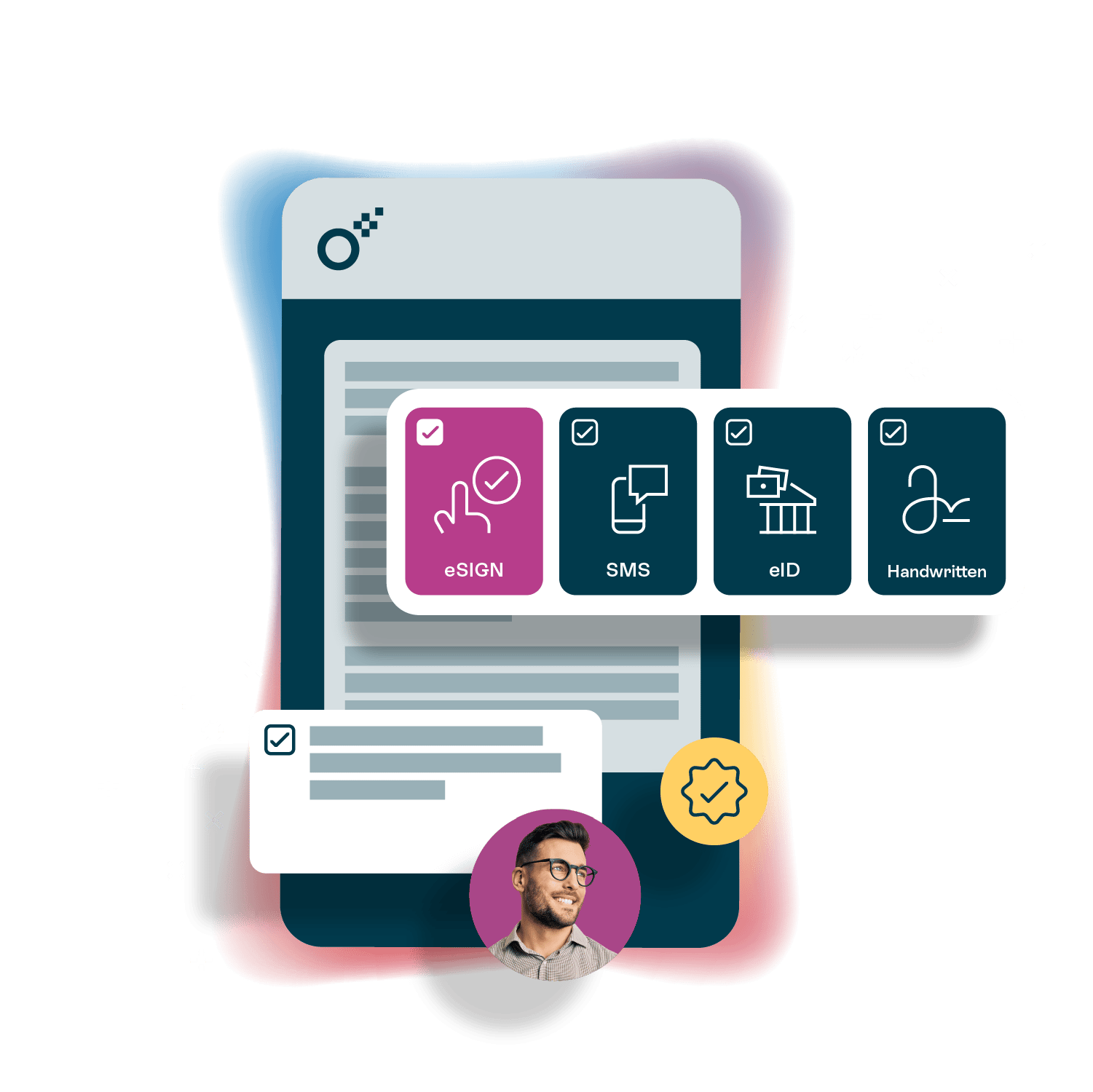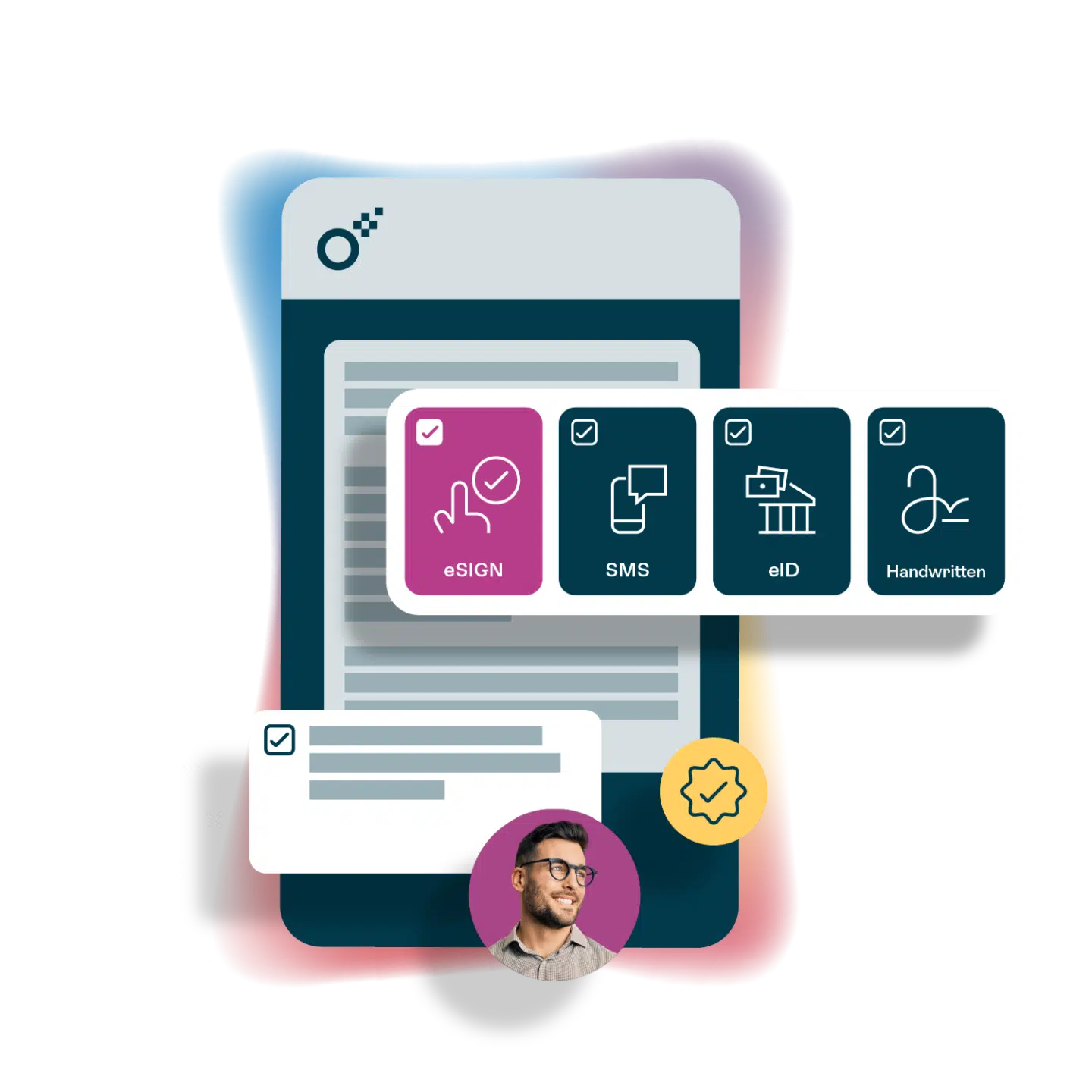 Ask us anything about truly digital contracts
Want to know more about digital contracts or the future of contract handling? We'd love to hear from you.
Don't miss a trick
Let us show you how to work smarter with digital contracts. Right before your very eyes.