Stay on top of contract changes
Learn more about how you can track and get notifications for when your counterparty enters the contract and if they make any changes or leave comments.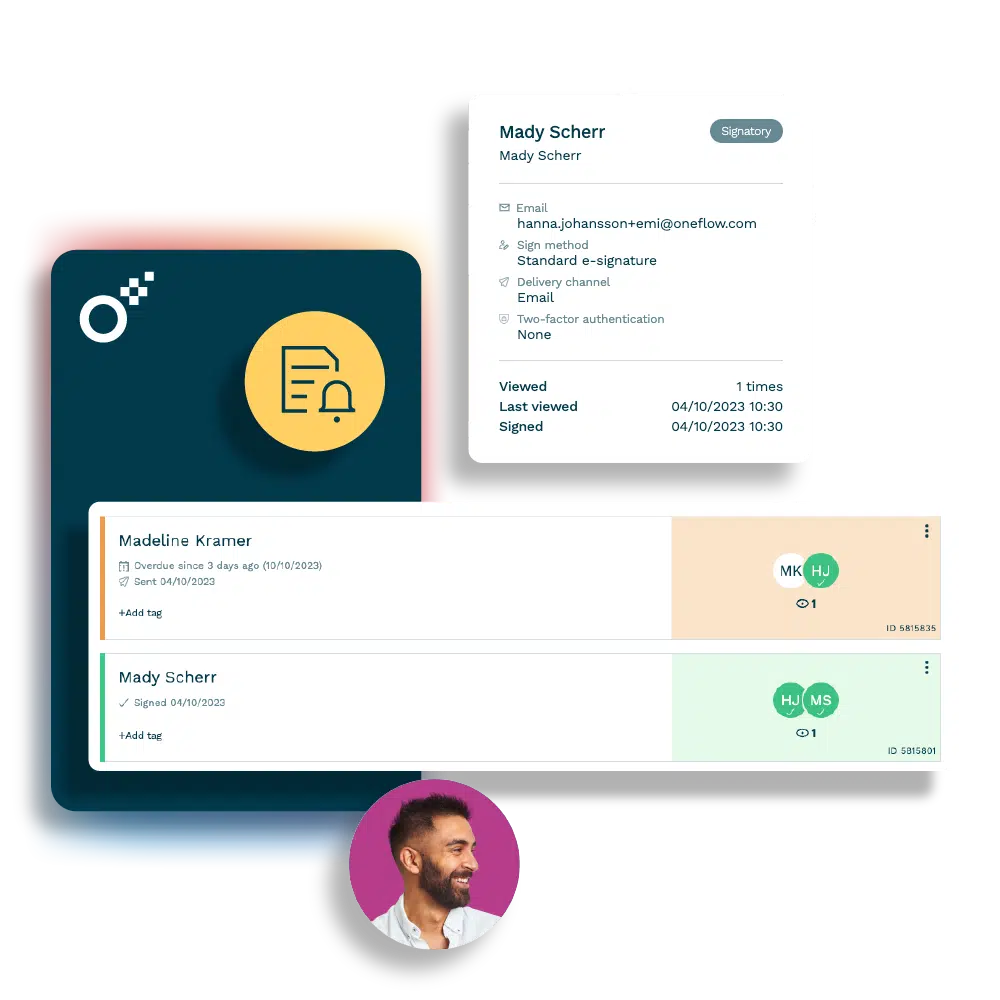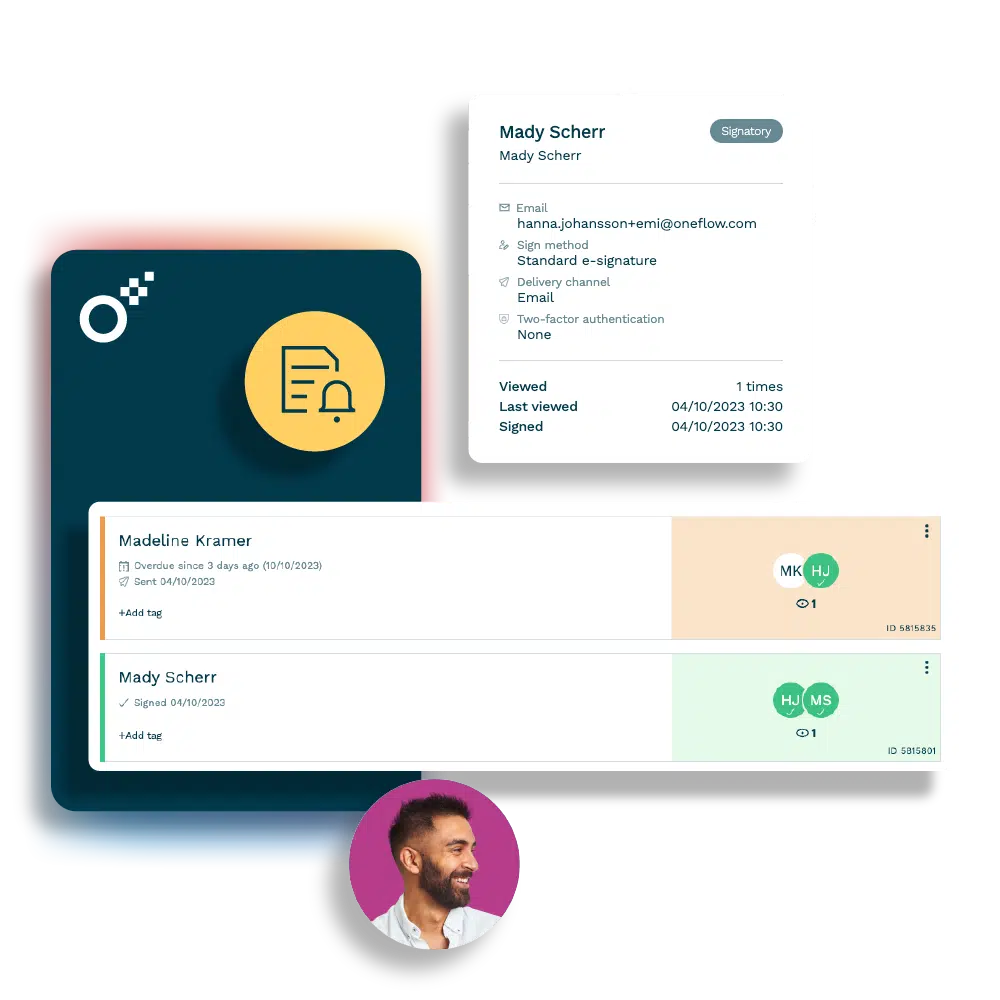 Visibility into activity
Speed up your negotiating with clear communication right in the contract and without needing a single other email, slack or call. By reaching out when a counterparty is actually in the contract, you can make sure you don't lose momentum.
See when someone opens a contract
In Oneflow you can see which stakeholders have opened a contract, how many times, and the first and last time they went into it. This way, you can get an understanding if this user might have a lot of questions and need another call, or if they just need a nudge to get into the contract.
Filter by unopened contracts
Streamline your workflow by filtering by contracts that haven't been opened yet so that you can contact the signers that may need a push to get started.
Notifications
Get notifications for when stakeholders have opened the contract for the first time and when they signed your contract so that you don't have to keep tabs on all of your ongoing negotiations on your own.