Comments in Oneflow
Learn more about how you can communicate directly in your contracts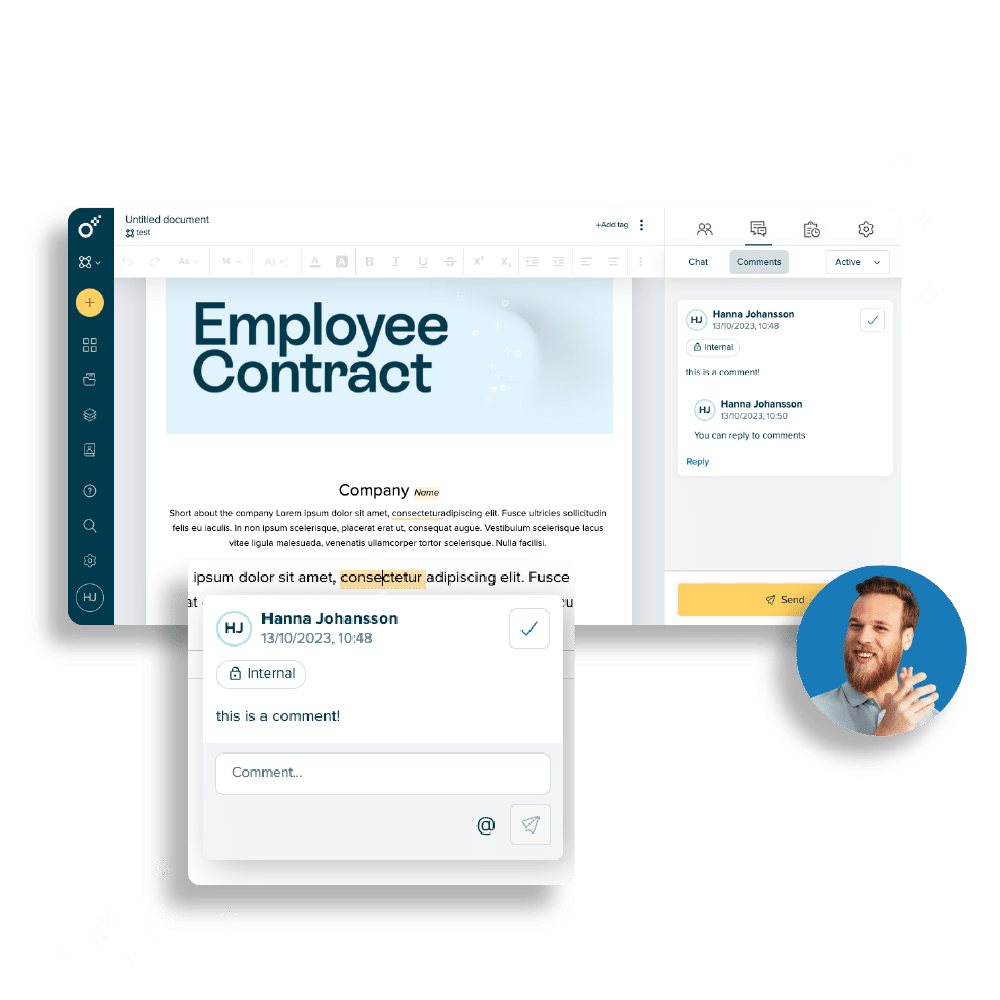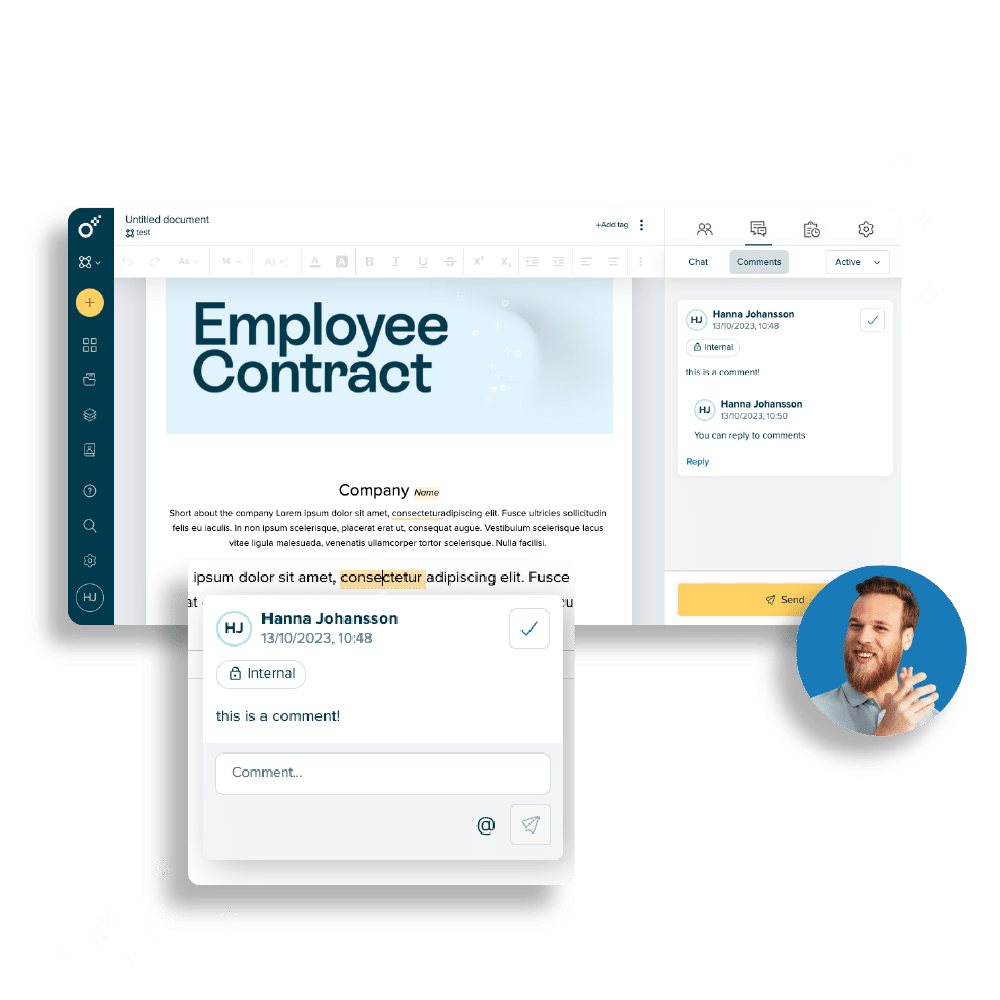 Inline comments
Speed up your negotiating with clear communication right in the contract and without needing a single other email, slack or call.
Edit, resolve and track
Filter comments by whether or not they are active or resolved in order to keep track of which comments still need your attention, and have a transparent record of discussions and decisions made throughout the contract's lifecycle.
Internal & external comments
Invite team members to review and comment on the document privately before its been sent.
All internal stakeholders will continue to get notifications and can chat and comment publicly once it's been sent.
Add general chats as well
Chats can be general notes you want to send, whereas comments will now be tied to specific highlighted text.
You can also disable all comments and conversations in the settings tab in the template creator.