eID signing solutions
Learn more about how to add Oneflow's electronic ID signing options to your contracts.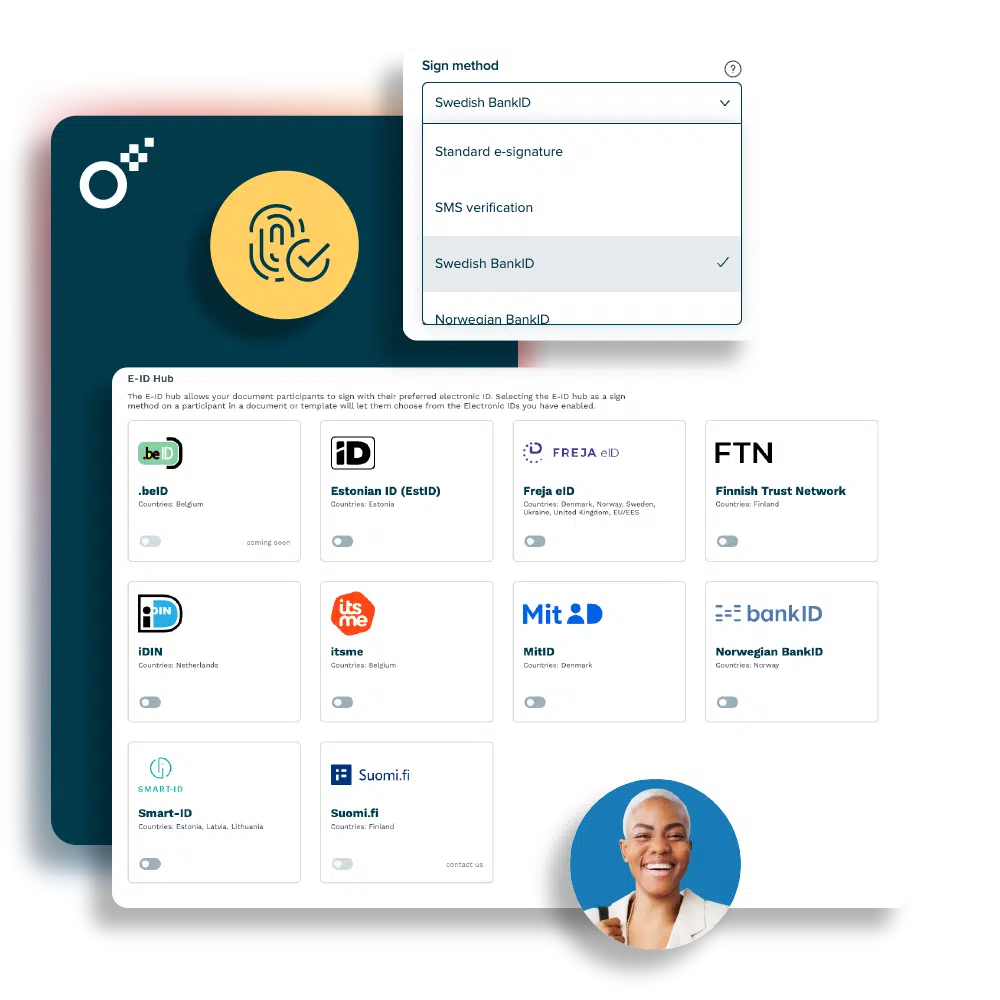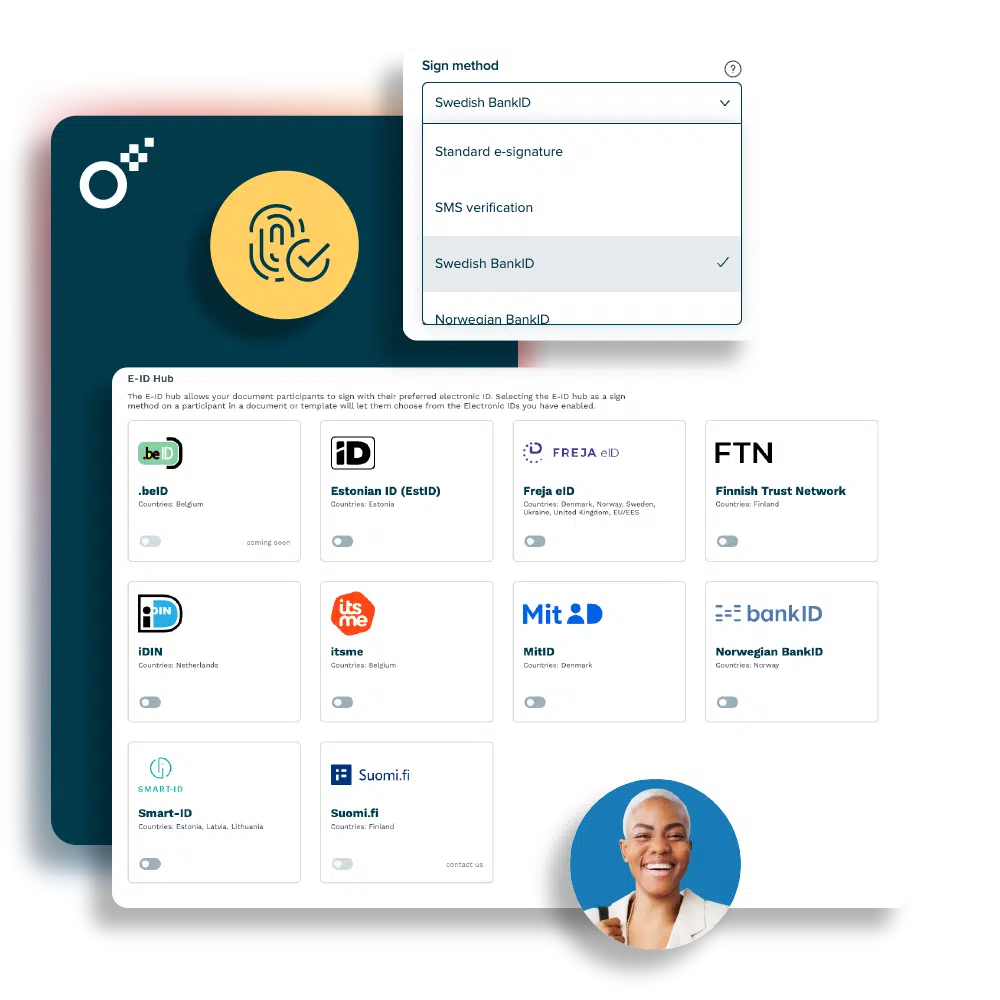 Electronic IDs
Enabling electronic IDs allows you and your counterparties to sign your documents with an additional layer of safety and identification. Oneflow partners with different brokers to provide secure and reliable Electronic IDs and advanced signatures in a wide range of countries.
There are two distinct methods for enabling electronic identification (E-ID): Standalone and E-ID Hub. The flexibility of our system allows you to activate both options as needed.
Electronic ID – Stand alone

When using the standalone method, participants will be required to sign documents using the signing method you specify. You have the flexibility to choose from four different signing methods for each participant, and the selected method will determine how the participant can sign the document.
Electronic ID – eID HUB

With the eID hub method, you have the flexibility to decide which signing methods will be accessible to your participants. When a participant is ready to sign, they will be presented with a list of Electronic IDs to choose from. This allows them to select their own preferred Electronic ID for signing.
Which eIDs do we have?
Freja eID (Denmark, Norway, Sweden, Ukraine, United Kingdom, EU/EES)
Smart-ID (Estonia, Latvia, Lithuania)