Why we love using digital contracts is a list that's a mile long. Also, we could spend years talking about how Oneflow's integrations make your work easier and more efficient. We can focus on a few reasons here, and those reasons this time around are because of the top-tier integrations available. Digital contracts work seamlessly with many different platforms and systems and integrate smoothly with whatever tool you want to use.
Integrations are a hugely important feature when deciding when to use a tool. You obviously want tools to make your job easier, not more difficult. That's where integrations come into play. They allow you to streamline processes and allow all of your tools to work together.
All of them are native which makes the workflow and experience of using digital contracts much easier, smoother, and efficient.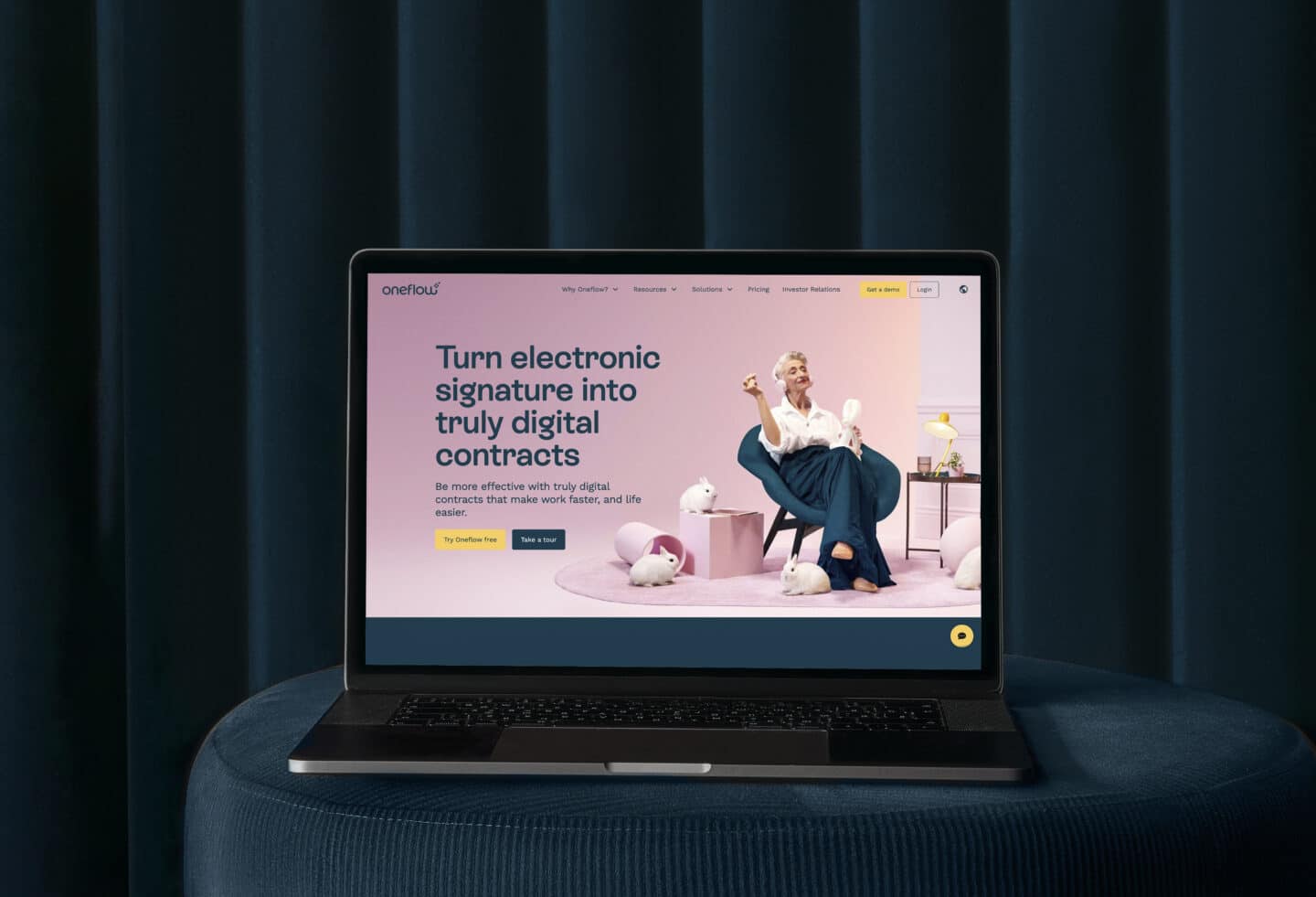 Why are native Oneflow integrations better?
I'm glad that you asked, and the answer to that is because it means that the pair of applications are directly integrated with one another via an API (application programming interface). When they are natively integrated, data can flow between the apps and is readily available to be used.
The benefits of using Oneflow's digital contracts inside of these platforms are numerous. For example, all our integrations are native, and we integrate with some of the world's biggest and most popular systems.
Working with digital contracts inside of Salesforce is like working with magic in your CRM. That's the case because of the two-way data sync. Meaning, you can work directly inside of Salesforce, creating, sending, and signing a contract straight from salesforce without ever having to leave your dashboard.
All the data you enter into Salesforce will transfer over to your Oneflow contract, and vice versa. It seamlessly syncs in real time so the data from Oneflow will always be up to date inside your Salesforce. Check out how it looks below:
Read also: Oneflow for Salesforce
Another very popular platform that digital contracts work seamlessly with is Hubspot's CRM. You won't ever have to leave your Hubspot dashboard to experience the magic of digital contracts. You can send, sign and archive all of them right in Hubspot. It really takes all the friction out of the signing process since the integration with Hubspot is so smooth. You can go from propose to close faster than ever.
Check out the features of the native integration in the video below:
Read also: Automate your contracts through Hubspot
Microsoft is a juggernaut in the software world. They're pioneers, and their CRM Dynamics 365 is one of the best options out there on the market. They allow for so much customization and you can really create or optimize your workflow so that it truly works the best for your current needs and workflow.
When working with oneflow inside of Dynamics, you can map all of the stages of your contract to the CRM, so that you're always up to date with all of your contracts. There's a two way sync so all updates flow back and forth between dynamics and Oneflow. The magic of digital contracts can truly be felt inside of Dynamics.
Take a look for yourself how it looks like and works in the video below:
Another widely used CRM is Pipedrive, and with Pipedrive, it's the revenue CRM. Growing your pipeline and securing more deals is what Pipedrive does for sales teams. And a great tool to help you close those deals even faster is Oneflow. As just with other integrations, everything that you do inside of your contract will flow back into Pipedrive.
You can secure more revenue thanks to the automation of your contract process with Oneflow, and focus more on the core activities of your job or business. Which, if you're using Pipedrive it's likely sales.
Google is one of the most commonly used productivity apps. It has over 2 Billion monthly active users, which is a lot. With so many people using google workspace, it was only natural to integrate with digital contracts.
It's possible to create, send and sign a contract directly from google docs. Check out how it really works in the video below, or if you're a reader, there's more information here.
Read also: Collaborate and sign contracts from Google Workspace
These are just some of the many systems and platforms that work well with Oneflow's digital contracts. Oneflow integrations are some of the best out there. The options are genuinely limitless, and you can incorporate digital contracts into almost any system or workflow that you currently have.
If you don't use any of the systems found here, then we also have an open API where you can integrate Oneflow with anything. We truly are trying to democratize digital contracts so all can use them.