Meetings, planning days, and casual chatting by the coffee machine — remotely. Is it possible? Absolutely, just in a slightly different way. We want to give you the best digital tools for you to be able to work as usual from home and keep your mood and productivity up.
Online meeting tools
When physical meetings aren't possible, video meetings are the next best thing. Here are some different alternatives to choose amongst both free and premium versions.
Work from home tools: Zoom
Zoom helps you hold effective meetings with the help of lots of smart functions. Invite up to 100 participants (in the free version) to a meeting from any device, without anyone besides you needing to create an account. You can collaborate with your participants by sharing your screens at the same time and even start a chat that allows you to share files with each other. To skip taking notes or if someone can't attend, it is possible to record the meeting and save it locally or in the cloud. The cherry on top is that you can choose a special backdrop to hide your messy living room and engage your participants with virtual hand raising and voting.
Price: from a limited free version to €18.99/host/month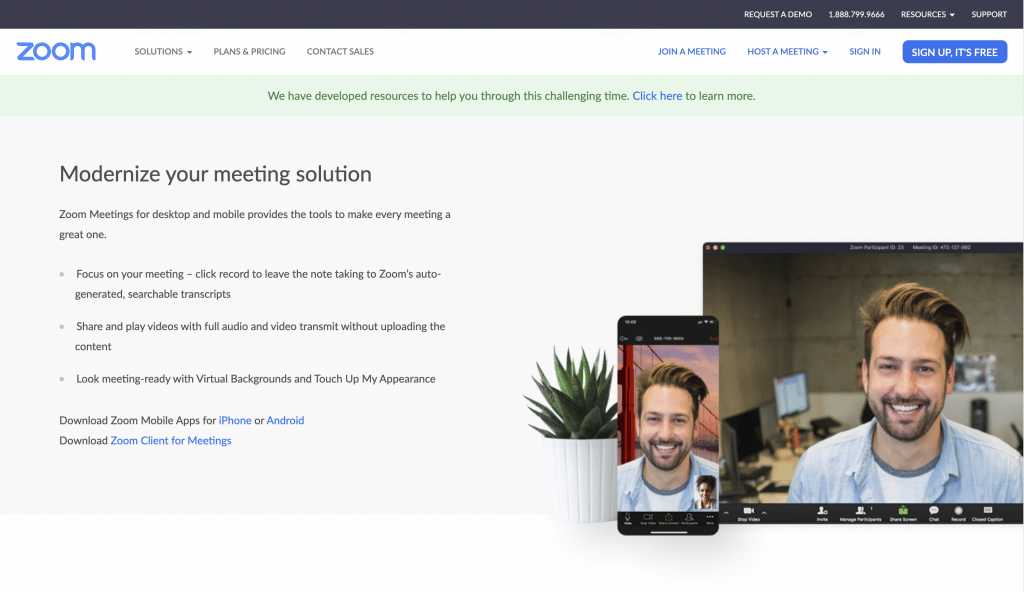 Google Hangouts Meet
If you have a Google account, you can get started right away with Hangouts Meet. If you also use G Suite, you have access to more advanced functions. Now, you can invite up to 250 participants per meeting, stream live and even record meetings and save them to Google Drive. Sending invites is easy, just share the meeting link with a colleague or customer and they can join with a click. You can even send text messages to each other in the meeting rooms chat function. Hangouts also works great as an internal communication platform.
Price: free for private people, for G Suite-users pricing starts at €4.68/user/month
Read also: 13 tools for hybrid work you can't live without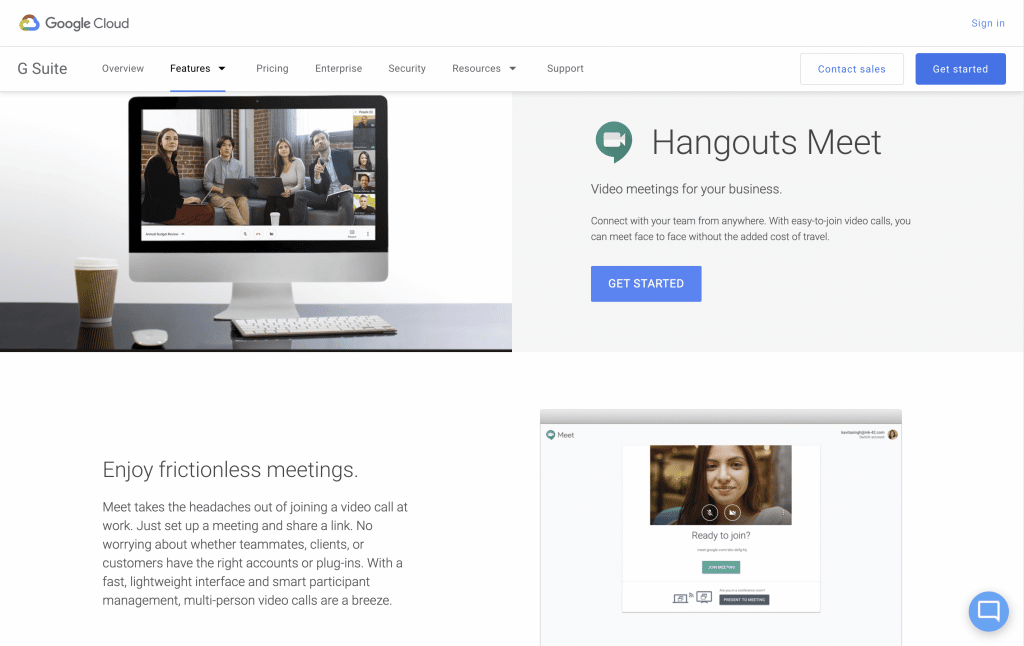 Microsoft Teams
If you use Office 365 then Microsoft Teams can be an alternative for you. On Microsoft's own platform, you can have web meetings with up to 250 participants, easily share content from Office 365 with each other, invite external participants and record your meetings. You can also share your screen to present content from your device and blur the background behind the participants to minimize distractions. It even works as an internal communication platform.
Price: from a limited free version to €19.70/month/user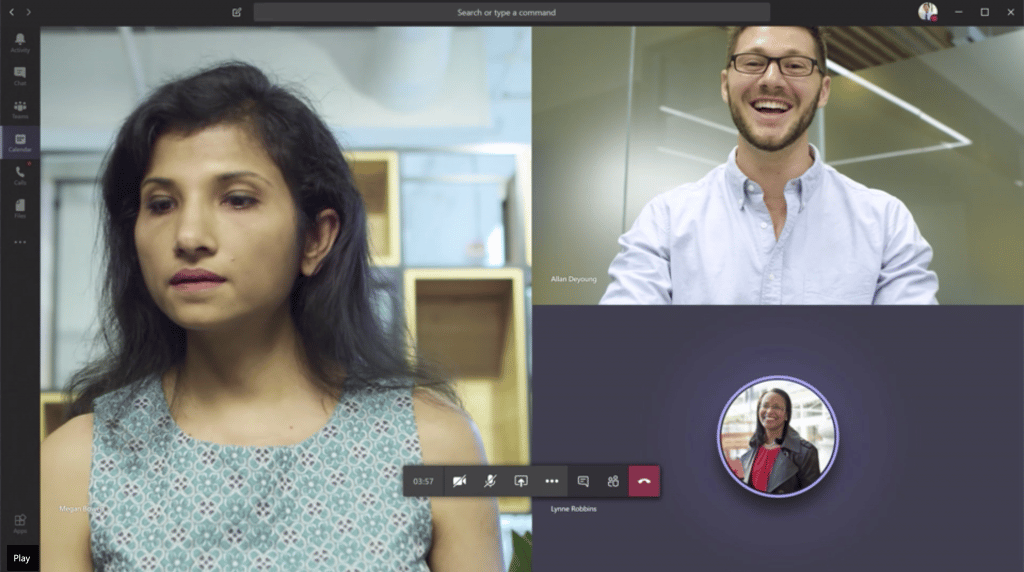 Survey tools
Know what your customers really think of you. An online survey tool is an easy way of gathering quick feedback.
Work from home with Zonka Feedback
With Zonka Feedback, you can easily collect actionable feedback from customers and employees. Create surveys and monitor every feedback and get a comprehensive report and schedule them to get to your inbox. You can also get detailed NPS, CSAT, and CES reports instantly on dashboards.
Multiple Channel Support: Supports multiple channels like iPad, kiosks, & android devices, surveys, SMS, and online surveys
Multi-Lingual Survey Builder: Surveys can be created in 30+ languages and a wide range of 20+question types
Real-time SMS & Email Alerts: Get real-time alerts as soon as you receive feedback. Get weekly or monthly digests to the inbox
Pricing: Free plan and basic plan starts at $24/month.
Read also: 9 tips to implement a data-driven sales strategy
Internal communication tools
Email is great in many ways, but everyday chatting and quick questions belong outside of the inbox. A communication platform gives a better overview, engagement and more transparency in a team.
Slack
In Slack you create channels for different projects, teams and conversions. Why not create a channel where you and your colleagues can exchange restaurant tips or one where your share funny memes? Ping people to capture their attention, send files and start video or phone calls. React to messages with emojis and set a status to show if you are sitting in a meeting or are on vacation. To ease your work can you connect many of the programs you use daily in Slack.
Price: from a limited free version to $12.50/month/user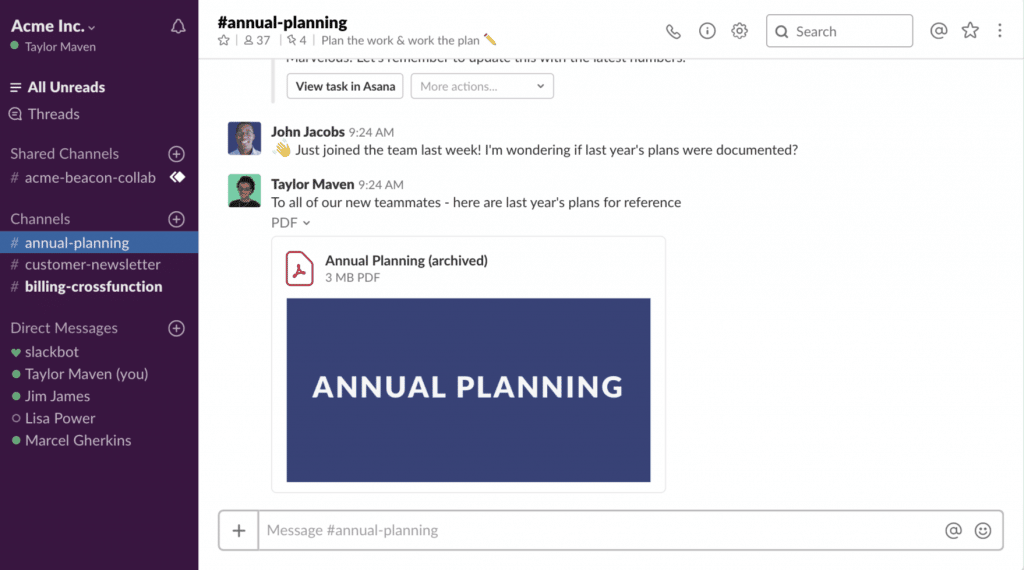 Flock
A competitor to Slack. Flock has pretty much the same functions plus built in Todo lists and voting. It is also cheaper than Slack. You can also connect many of your favorite tools to Flock like Google Drice, Trello and Twitter.
Price: from a limited free version to $8/month/user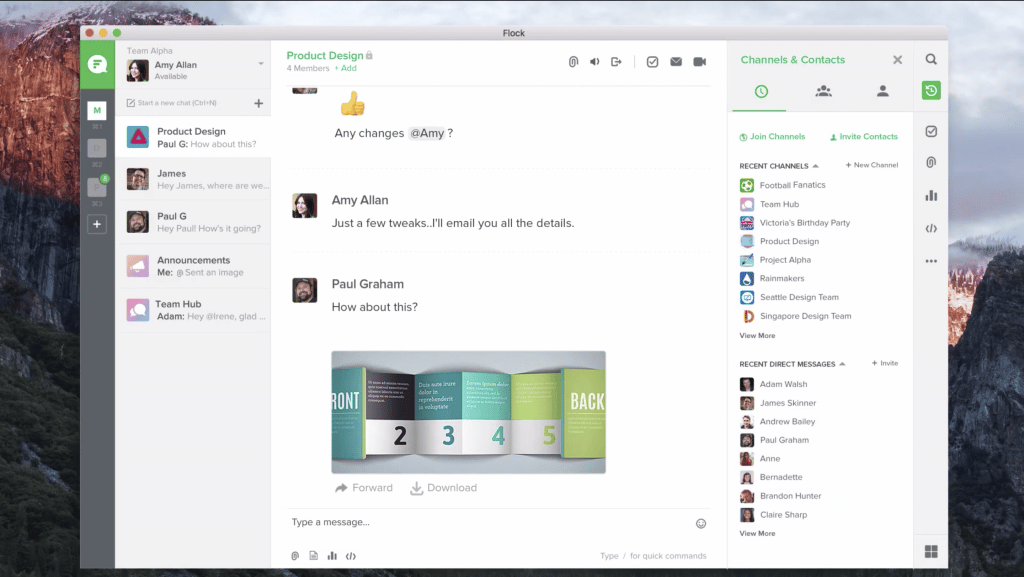 Digital Contract Management tool
Creating and managing contracts in a digital platform makes it possible for you to run your business and recruitment both from the couch and the train. There are many good alternatives on the market with different types of functionality.
Oneflow
We are, of course, biased but Oneflow is simply amazing. A complete e-contract platform that allows you to create, send, track, e-sign and manage your contracts directly in your browser.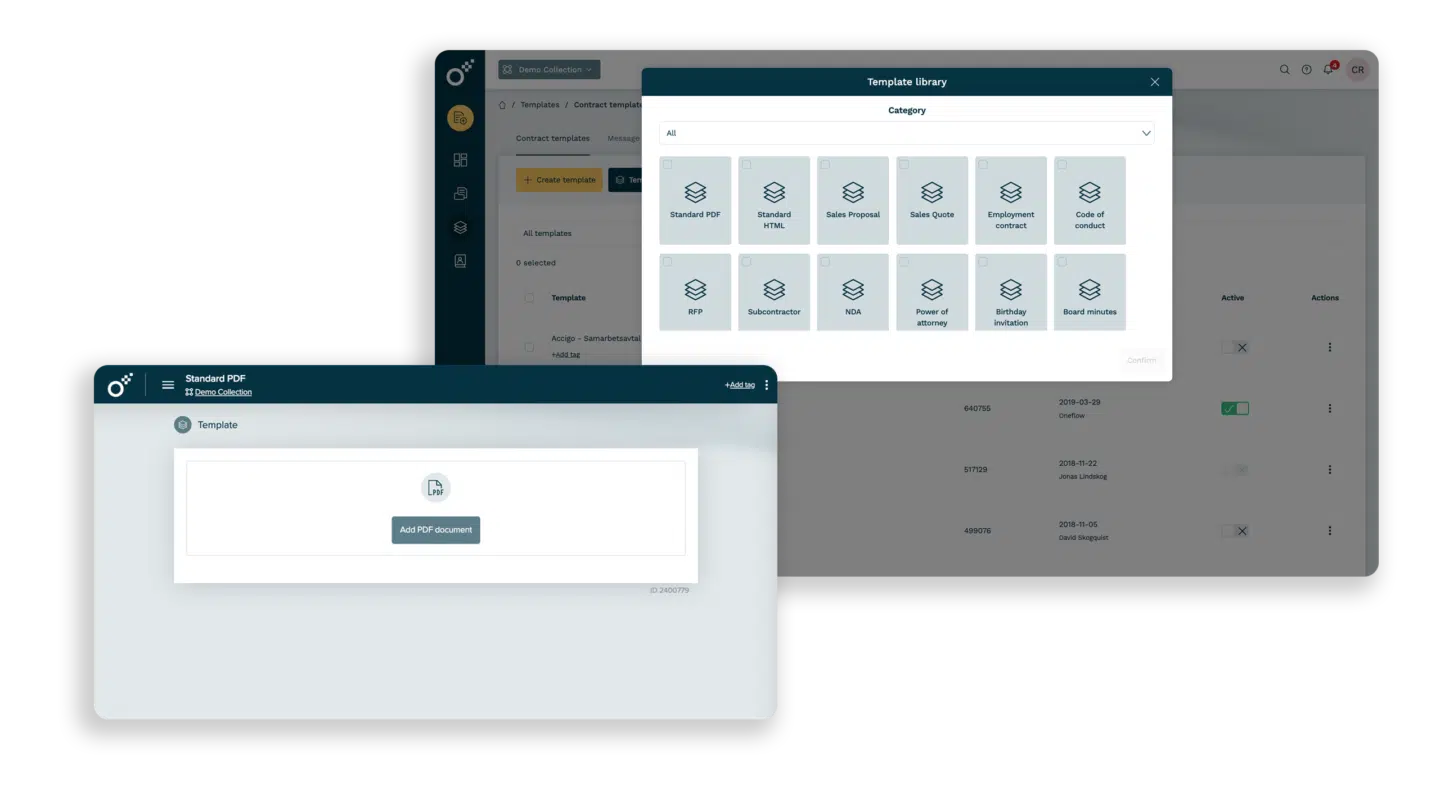 Send a video greeting for a personal touch, let your counterpart fill in their own details and add additional products in the interactive contract and sign with the click of a button with standard e-signature or all Nordic eID (BankID, NemID etc).
You can also negotiate and make changes directly in the contract, without needing to send and upload a new version. The tool can be used from any device and all documents are stored in a searchable and secure database. You can even grant users different access to ensure that the right people always have access to the documents they need.
Price: €38/month/user
Integrations: Salesforce, HubSpot CRM, Microsoft Dynamics 365, SuperOffice, Upsales, Teamtailor, Jobylon, Intelliplan, Adocka, among others
Task Management tools
It can be complicated to sync planning with your team is spread all over. A good planning tool can do wonders and make sure that everyone is in control of their assignments. Fortunately there are many task management tools available to help with that.
Asana
In Asana it's easy for you and your team to sync your projects and tasks. Divide projects into sub-goals for easier overview and assign your teammates tasks. You can choose to display your tasks in a calendar, on a timeline to see how all tasks fit together, or on a board divided up into different phases of project completion. Asana has over 100 integrations so that you can organize the majority of your work in one place.
Price: from free to €24.99/user/month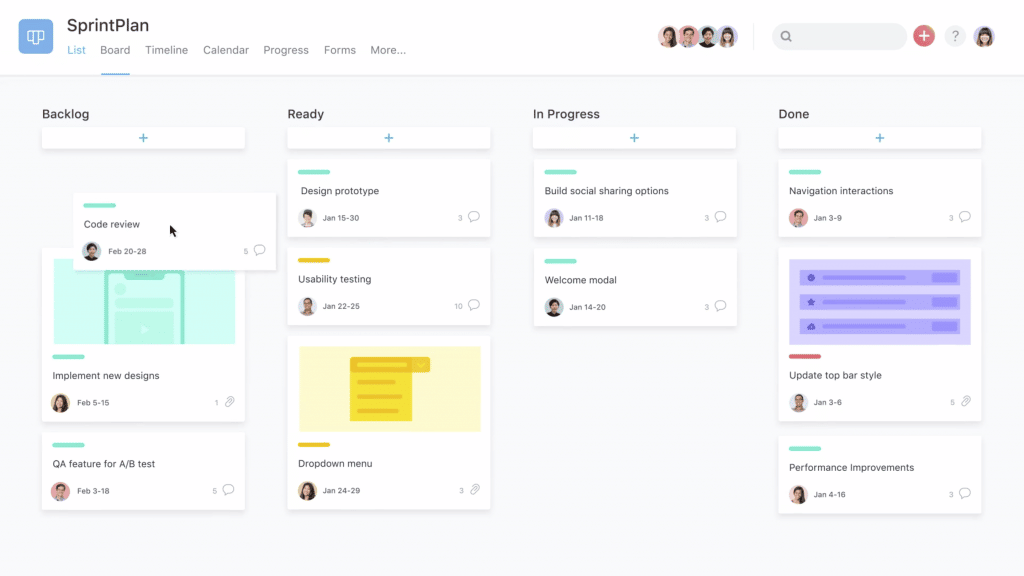 Trello
With Trello you can easily collaborate with your team. Organize your work with cards you can move to different stages in a user friendly interface. Keep your goals by setting deadlines, add teammates and write comments and checklists.
Price: from free to $20.83/user/month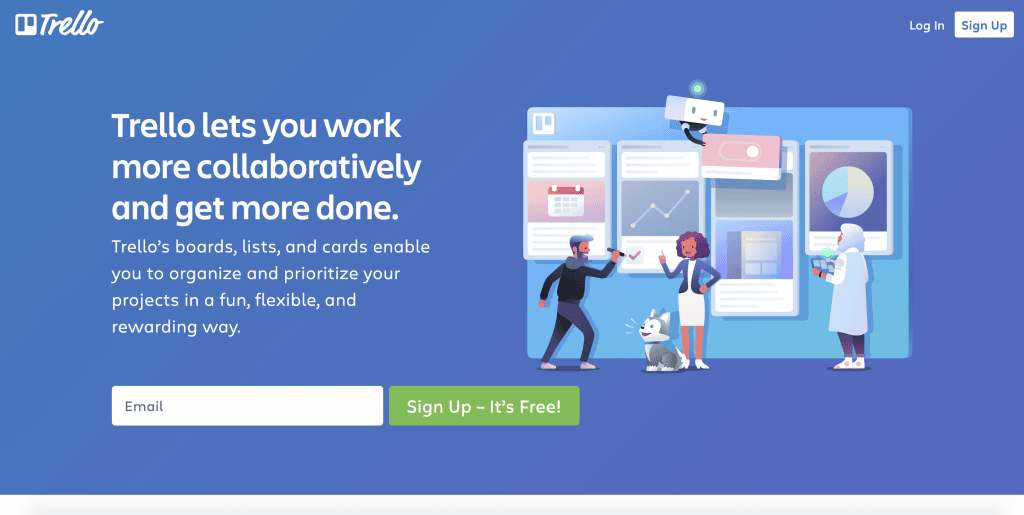 Bordio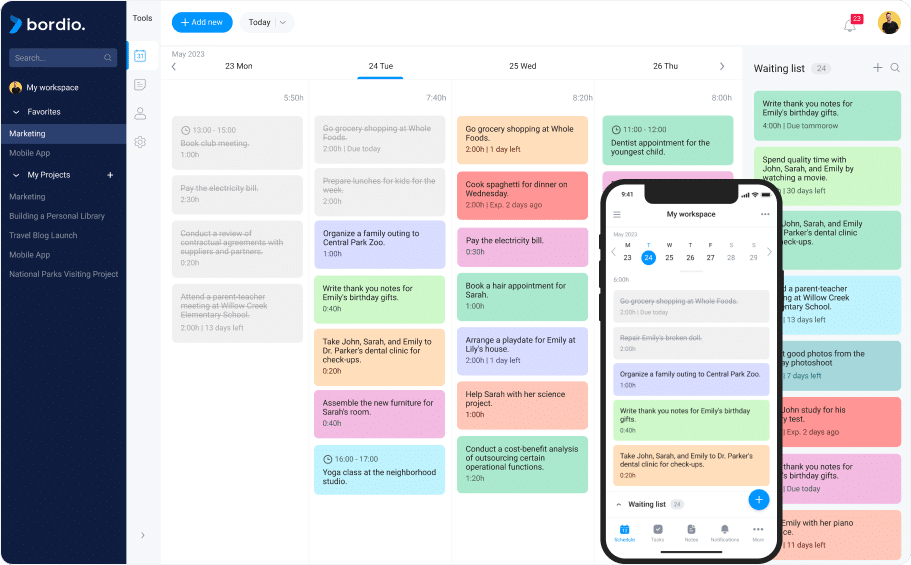 Do you have trouble completing your tasks on time and tracking your progress? Then Bordio is exactly what you need. Bordio is a wonderful task management tool designed to help individuals and teams manage their to-do lists and track their progress. In Bordio, you can create, prioritise, assign tasks, set deadlines and reminders, collaborate with others on tasks, and monitor their progress.
With the help of Bordio, you can easily improve your productivity, organisation within a team, and time and task management skills.
Price: from free to €5/user/month
Monday.com
Drive your whole workflow with monday.com. Create boards with your tasks and automate workflows with triggers. Gain full insight into current and finished projects with timelines, dashboard and statistics, and easily collaborate between teams. You can also integrate the majority of your current systems with monday.com.
Price: 5 users cost from $39/month up to $79/month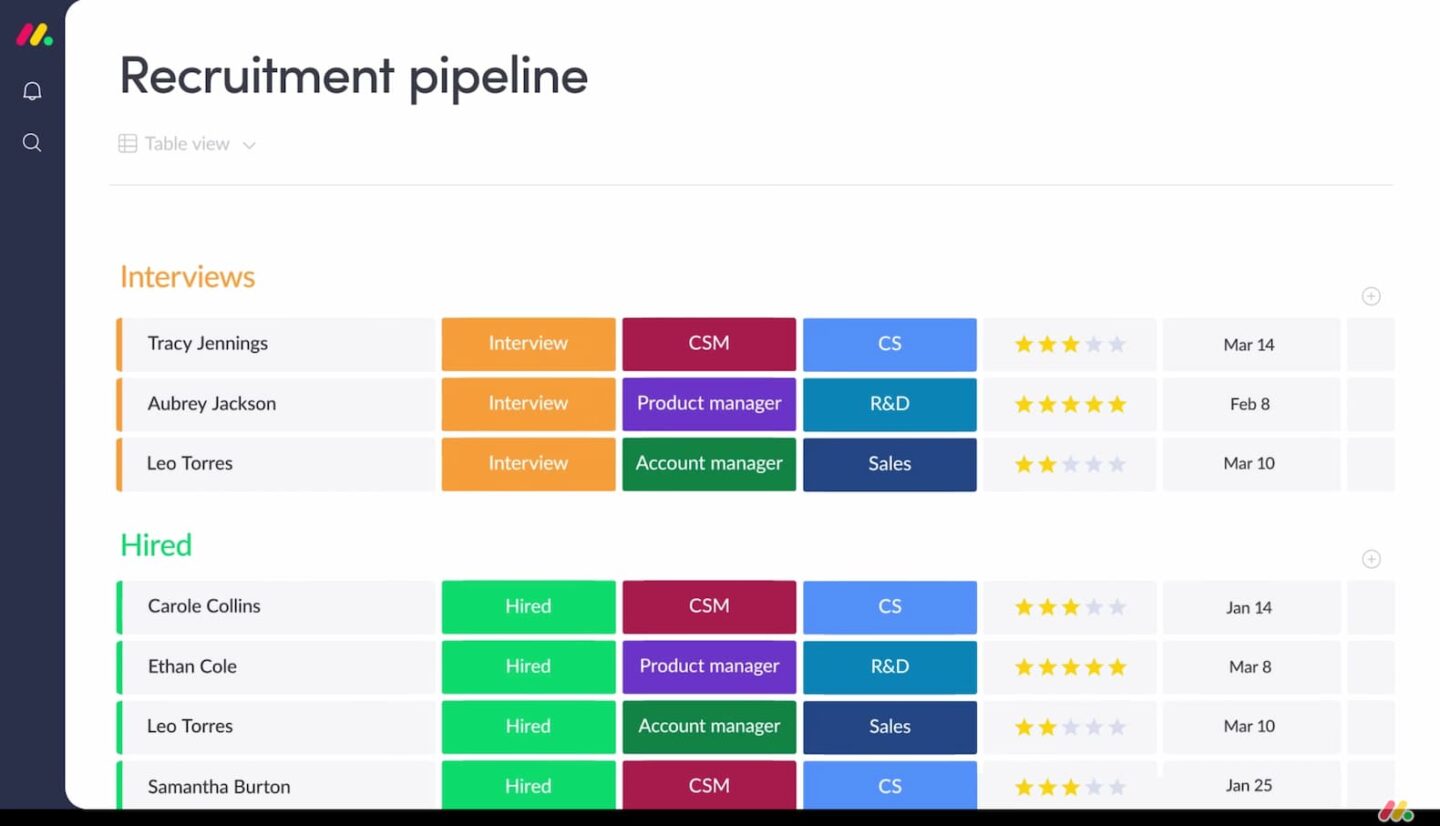 Tools for health and well-being
Don't forget to take care of your body and mind when you are working from home. They can need a little extra love and care in order to perform 100% when you don't have an office to go to.
SATS
SATS doesn't just have physical gym locations, then also offer online classes. Choose between running and strength training to yoga and dance classes. The classes are between 15-30 minutes long and an instructor is there to cheer you on the whole time.
Price: right now it is totally free, otherwise it will cost about the same as a membership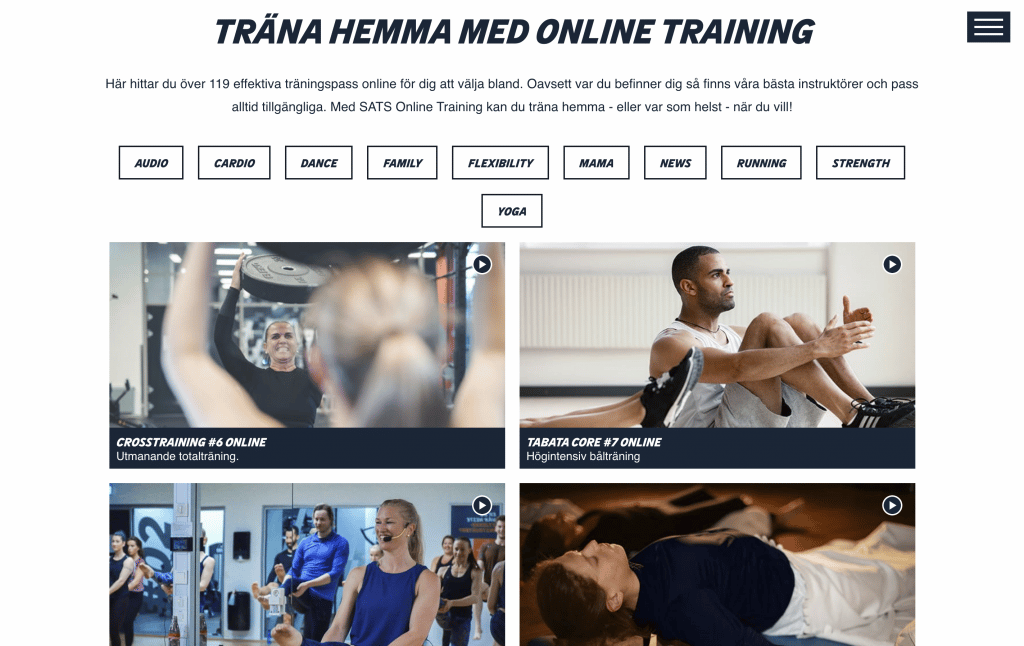 Relax while working from home- Headspace
Download Headspace for some meditation and relaxation. The app is built on meditation research for guaranteed results. Choose from hundreds of guided meditations about everything from handling stress and worry to sleep, productivity and psychological well being.
Price: The first two weeks are free, then $69.99/year ($5.83/month)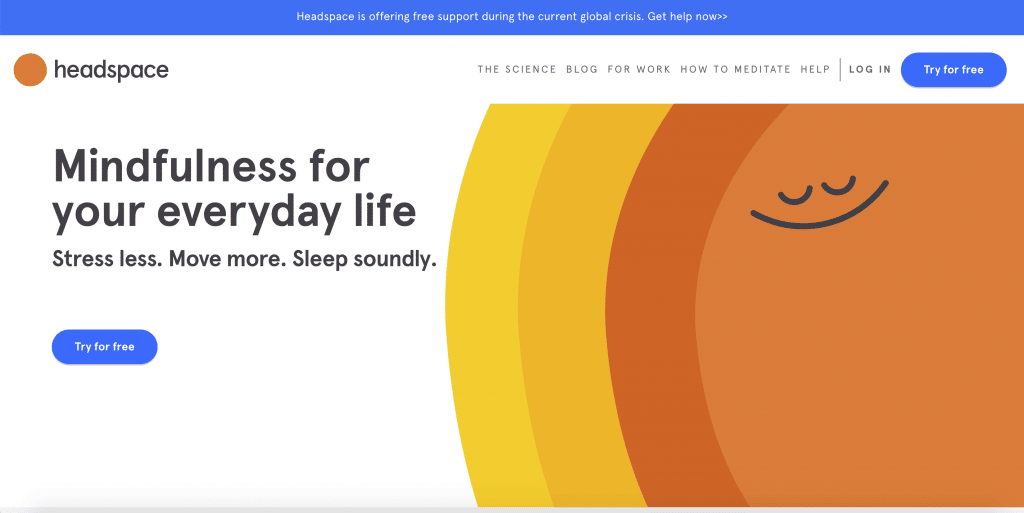 Noizio
Tune out the outside noise with Noizio. You can create your own sound wall with more than 30 different noises from nature and other environments. Perfect to focus better, relax or make it easier to fall asleep.
Price: $2.99 on App Store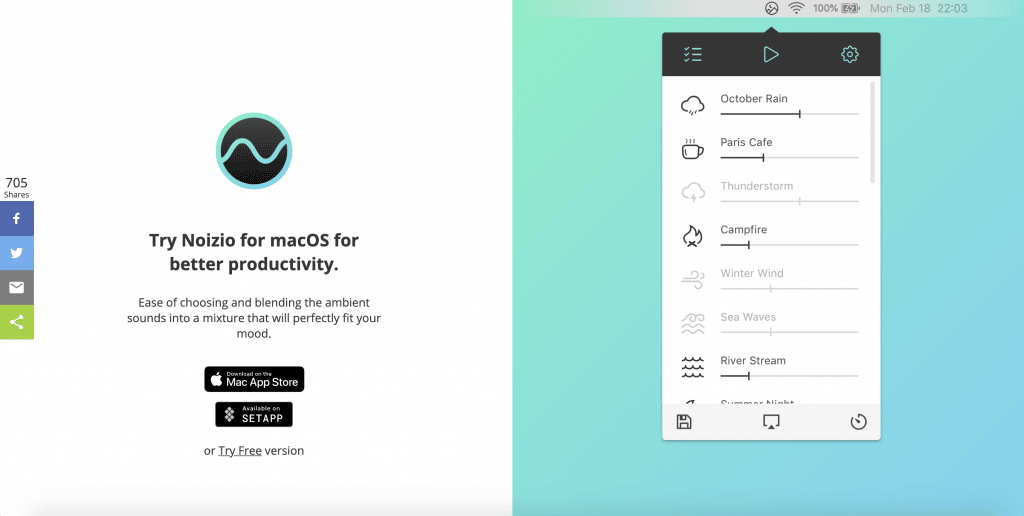 Bonus tips
Youtube is your best friend no matter what you are looking for. You can find lots of different workout videos, mindfulness exercises and background noise to help you relax and focus better. Totally for free!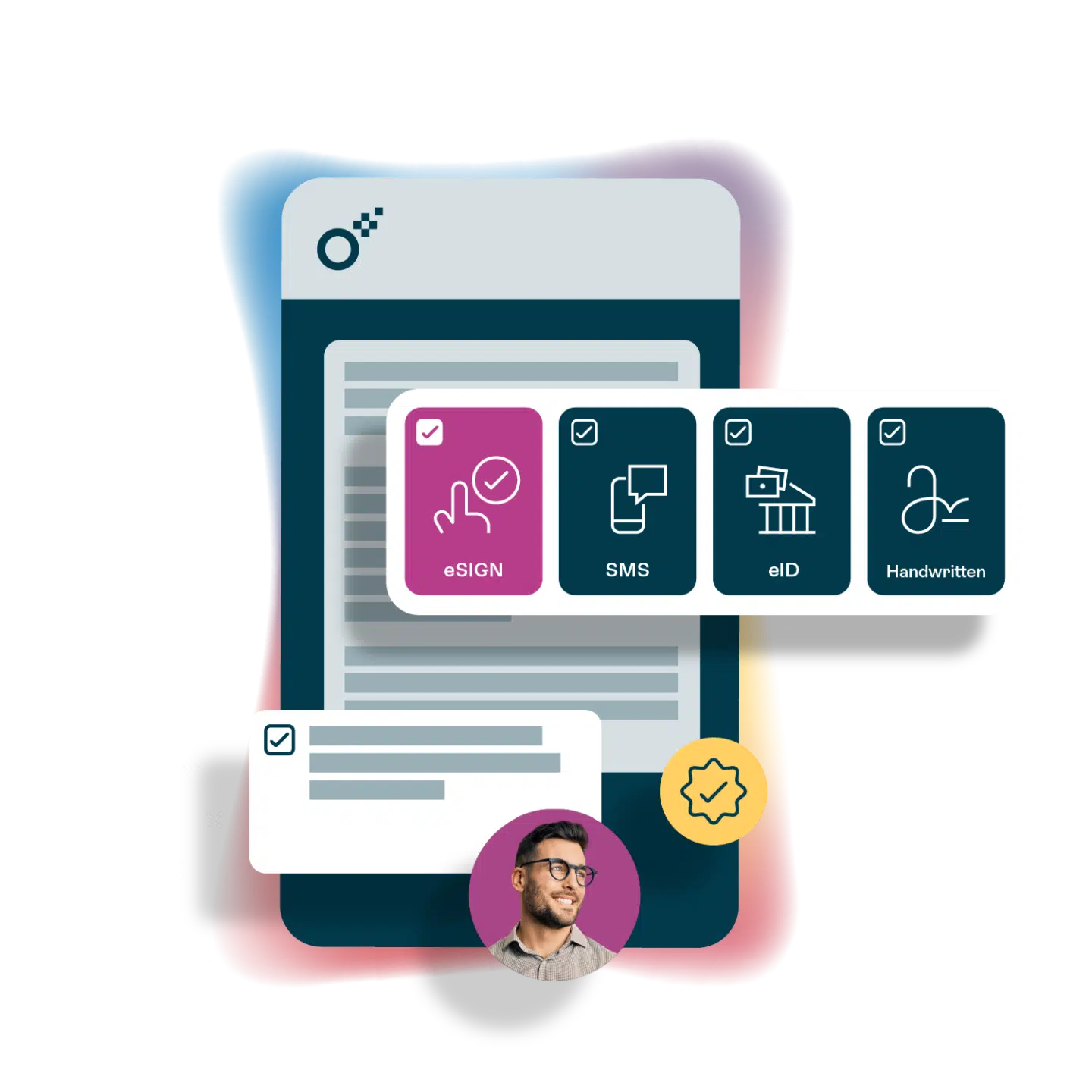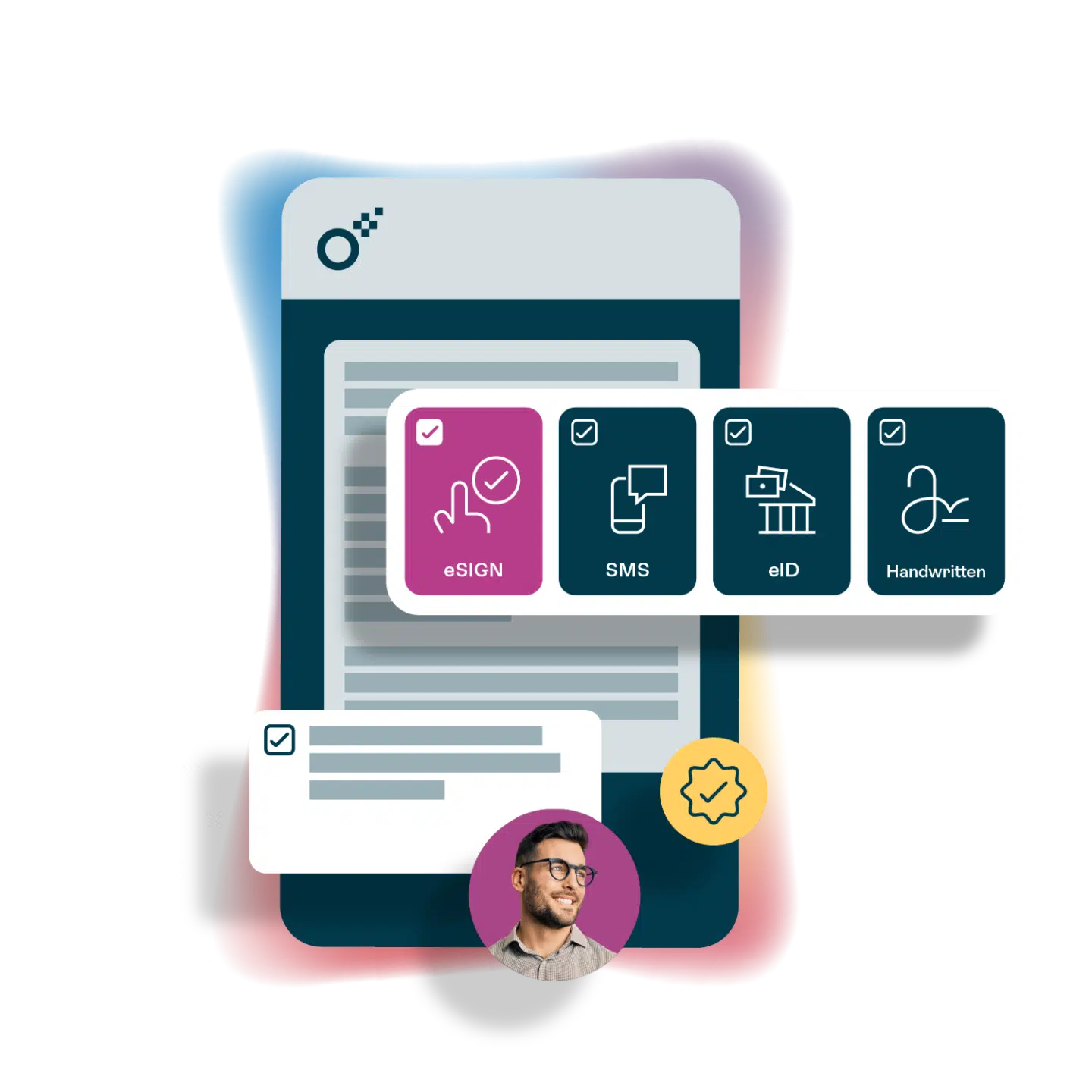 Ask us anything about truly digital contracts
Want to know more about digital contracts or the future of contract handling? We'd love to hear from you.