Casall PRO
Bringing together the whole customer experience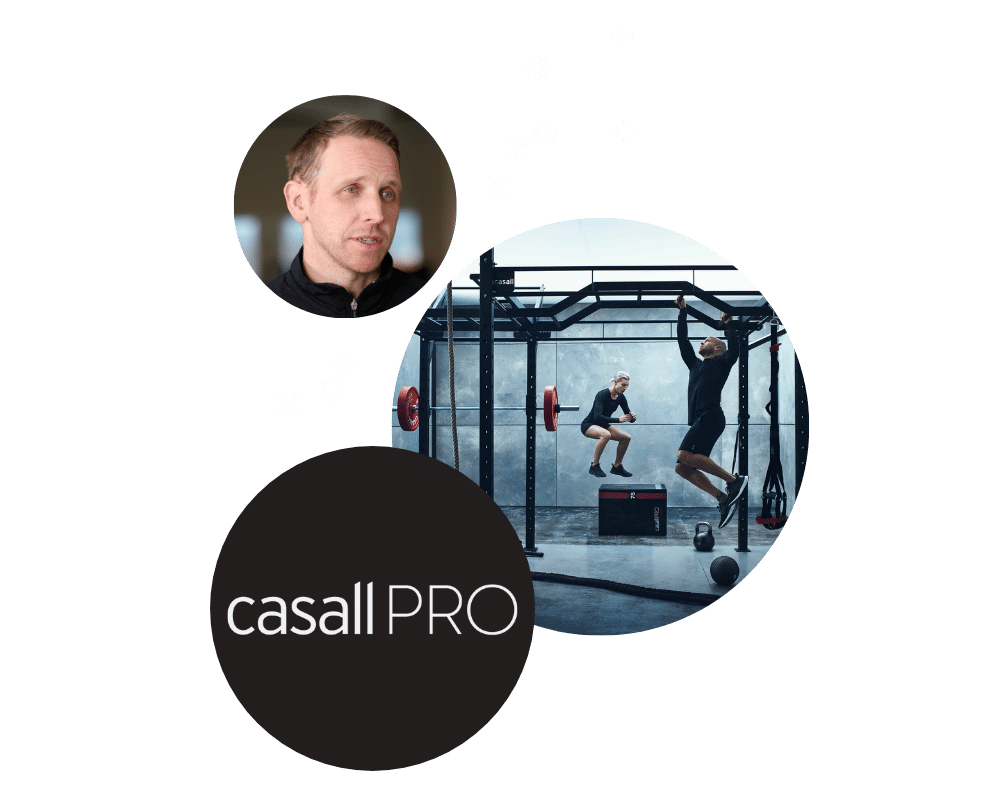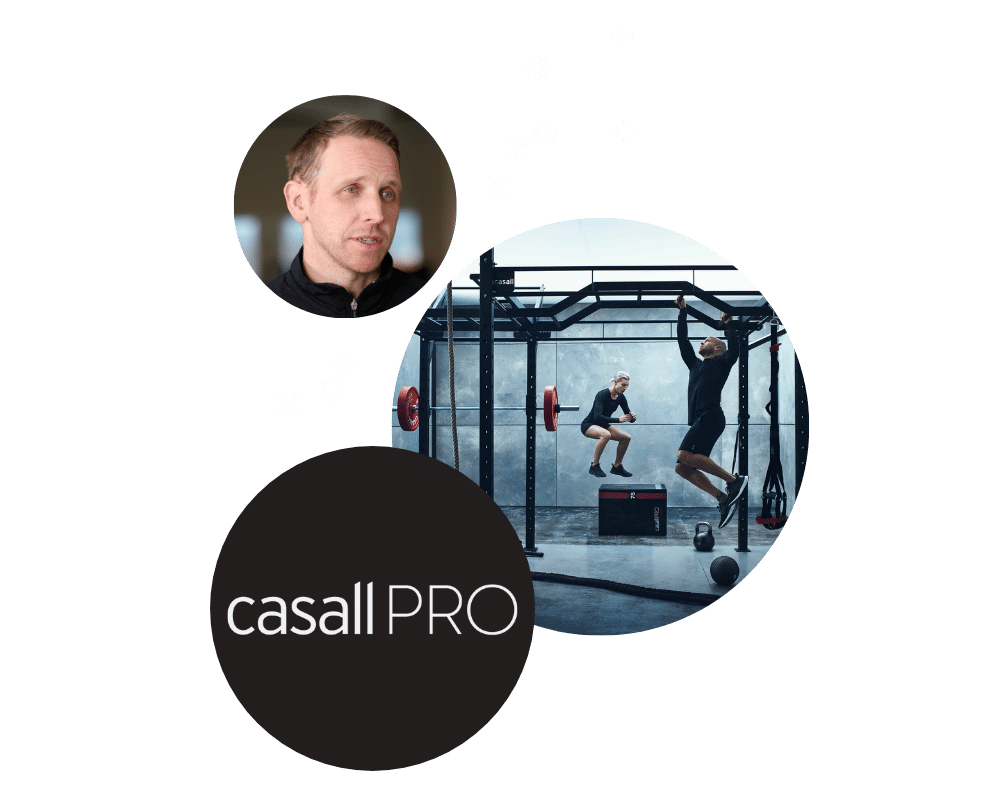 Hundreds
of digital contracts
Casall PRO is a company that is synonymous with high performance. One that allows people to reach new heights that they didn't think were possible. That goal of high performance is what Casall PRO and Oneflow share. They give others the tools they need to be the best versions of themselves and work as efficiently as possible.
When it comes to performing at your best, there are some requirements that need to be met. It's hard to be the best when your tools or equipment are lagging behind. And, that's where Casall came in 40 years ago. They started making training equipment before expanding into new product categories said Stuart Lascelles, Head of Sales and Marketing at Casall PRO.
Every story has a beginning
"The story of Casall started in the 1980s. We had a gym here in Norrkoping to start with, and from that, we built the company starting first with sports training equipment and then moving into fashion as well with our Casall clothing company. So it's a holistic training company, started in the eighties and still under the same ownership," Stuart said.
That run of continuous ownership has helped keep the company stable despite the world dynamically changing around them especially as they've diversified their offerings into adjacent categories.
"Now, moving forward. Our vision at Casall PRO is to work with sustainability and quality. We have a motto which is forever better, which we think is very key as a business when moving forward that we can always be better," continued Stuart.
It seems they've always had an eye for the future at Casall, and with that eye for the future, they knew exciting things were on the horizon. They constantly want to find ways to improve, to be more sustainable while maintaining that high quality.
"We looked at different solutions to do that. We scanned the mark here. We really wanted to give our sales teams the best tools and opportunity to do that as part of their day-to-day work."
That's where certain digital tools came into play.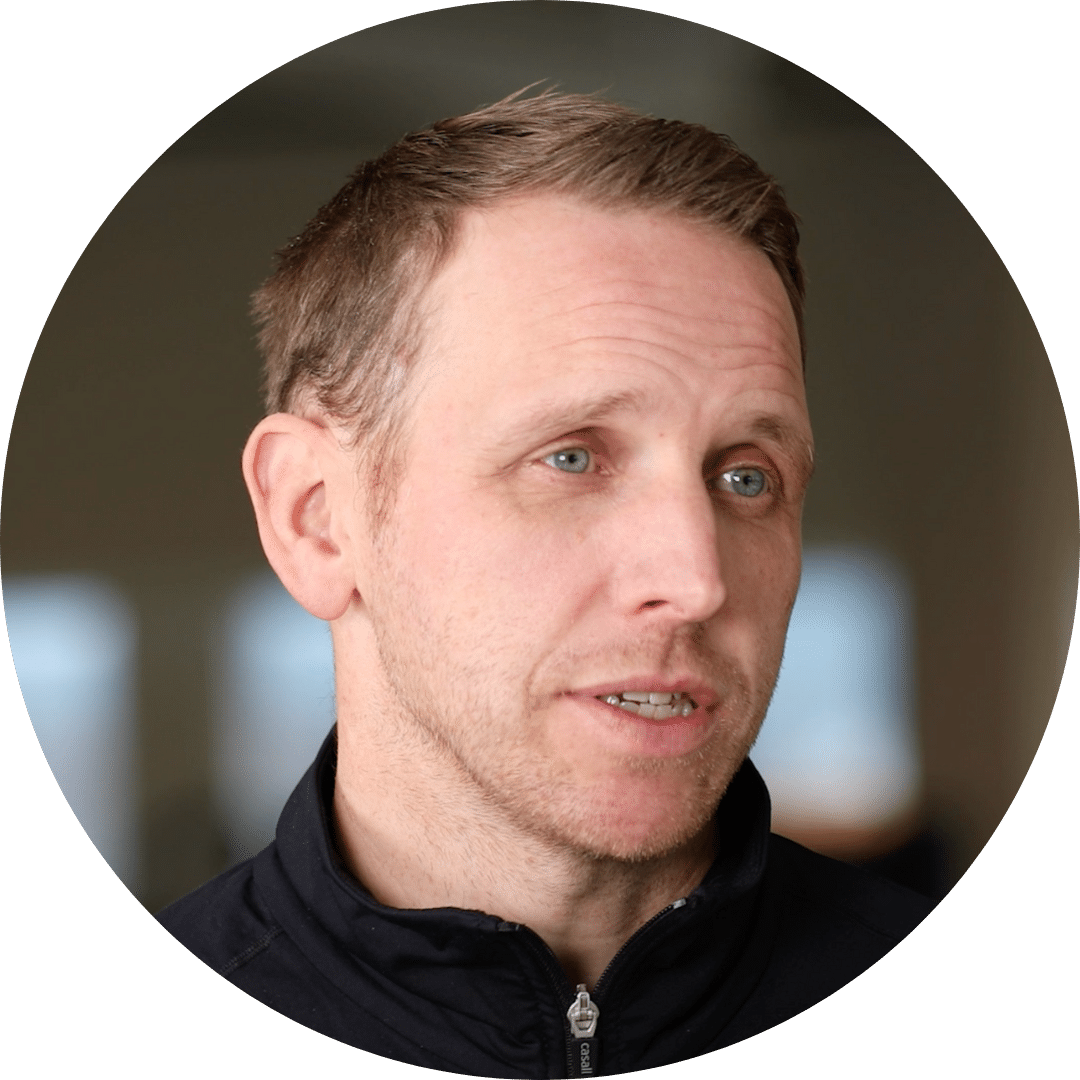 "We've seen a huge increase in the amount of communication we've had with our customers using Membrain and Oneflow, which has been a great result of the partnership we've had and also the sales team actually using the tools on offer now, which we've managed to bring to them"
Stuart Lascelles
Head of Sales
Casall PRO
Casall's improved communication
A key way that businesses are able to interact with their customers is through a CRM or a Customer Relationship Management system. Casall PRO uses the popular Membrain, in tandem with Oneflow's digital contracts to ensure the relationships with their customers are as close as possible.
"During the last three months, we've actually been measuring the interaction with our customers using Membrain and Oneflow. And we've seen a huge increase in the amount of communication we've had with our customers using Membrain and Oneflow, which has been a great result of the partnership we've had and also the sales team actually using the tools on offer now, which we've managed to bring to them," said Stuart.
So it sounds like that according to Stuart, the partnership between Oneflow, Membrain, and Casall has been paying off in spades. Communication is the foundation of any successful relationship, and Membrain and Oneflow are great tools for ensuring that during a sales process, every person is up to date with everything going on.
The transparency that comes from Oneflow and Membrain is unrivaled.
Up to the challenge
Challenges exist for Casall, just like they exist for every other company in the world. For them though, they relish those challenges. And they were looking for a tool that could help them conquer what lay ahead of them. One of those challenges was maintaining a good relationship with their customers.
"Our main challenges as a business are working with long-term partnerships with our customers. We think it's very important to have a relationship over a long period of time, and one of those challenges with us is making sure that we are constantly keeping in contact and following up on the different opportunities and different sales projects that we have as a business with our customers and making sure we find the right solutions for them."
Finding the right tool to ensure that they could establish solid contact with their customers was a challenge for Casall, that if solved could have a massive impact on their business.
"One of those key aspects was looking at different CRM systems and also getting involved with how we improve our customer journey," Stuart said.
Especially when working in sales, as it's all about building a relationship and establishing a good rapport with potential customers. This is exactly what Casall wanted to do with their CRM solution.
More deals and more sales
According to Stuart, they've noticed that at Casall they're closing more deals and having better communication with customers.
"We've followed that up and seen quite clearly that we've been able to close more sales projects than before and also had a much better answer rate from our customers when we were in contact with them."
There is a saying that increased communication leads to better outcomes in the sales process, but it's always good to hear it from firsthand sources such as Stuart.
What also leads to better outcomes apparently is having the right tools in place too.
"So Oneflow was actually a solution that matched and ticked all the boxes. The easy interface, the signing solution was perfect for the needs of our sales team and allowed us to easily follow our sales projects and get to the closing period in a secure, professional manner," Stuart said.
During a sales cycle, every step is aiming to get towards the next. And the final step is the closing step, which is always capped off with a deal being signed by all parties involved. So using Membrain's CRM and Oneflow's digital contracts together sync the sales cycle seamlessly until the signing stage.
Stuart went on to say, "And that integration has really been fantastic for us. It's allowed us to bring together the whole customer experience all the way from the beginning, the first conversation all the way to the end. When we come to closing, we can integrate easily all the different projects into one simple solution that helps our team and our customers."
Having all tools integrated which makes for an easier sales process and a better customer experience is just what Casall PRO was looking for. From proposal to close, their sales and signing process is one that flows.
You too can flow from proposal to close, by using Membrain and Oneflow. Get started here and at membrain.com.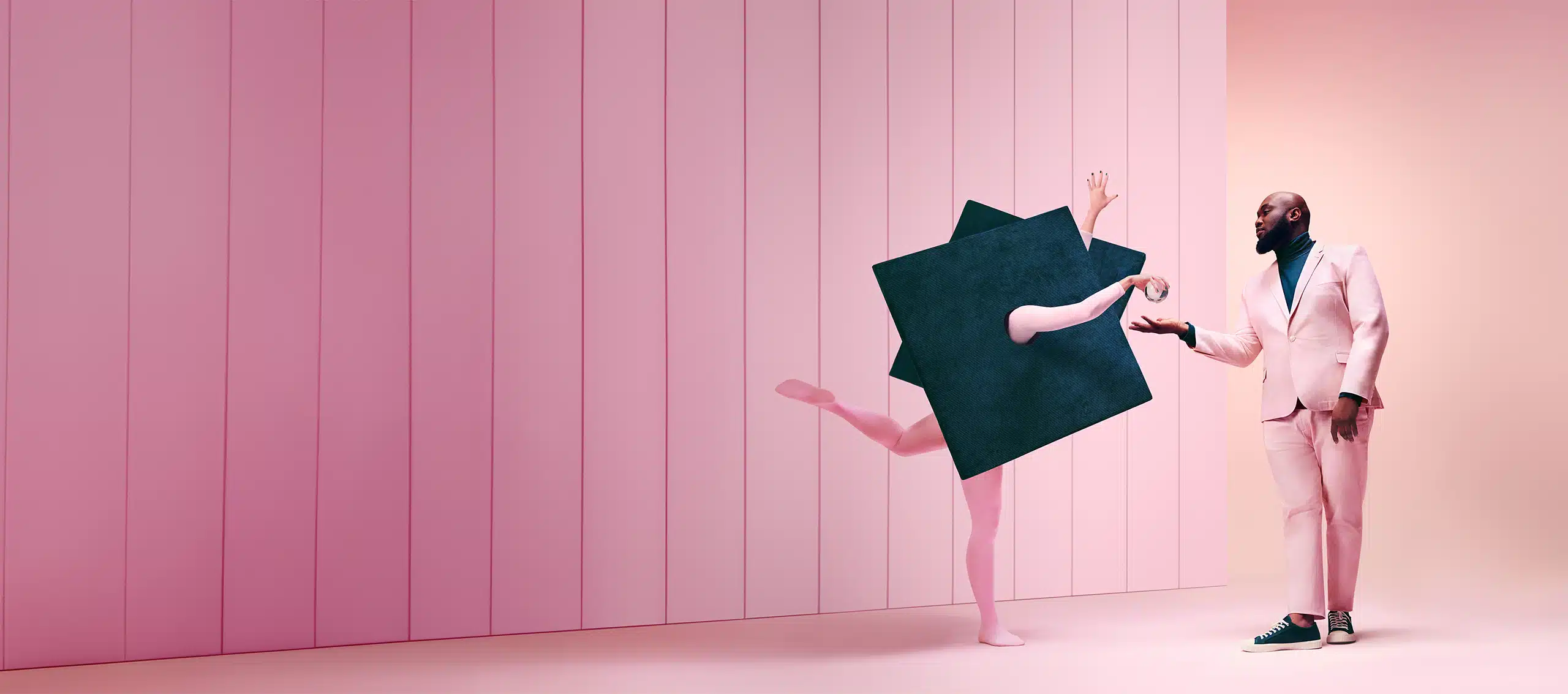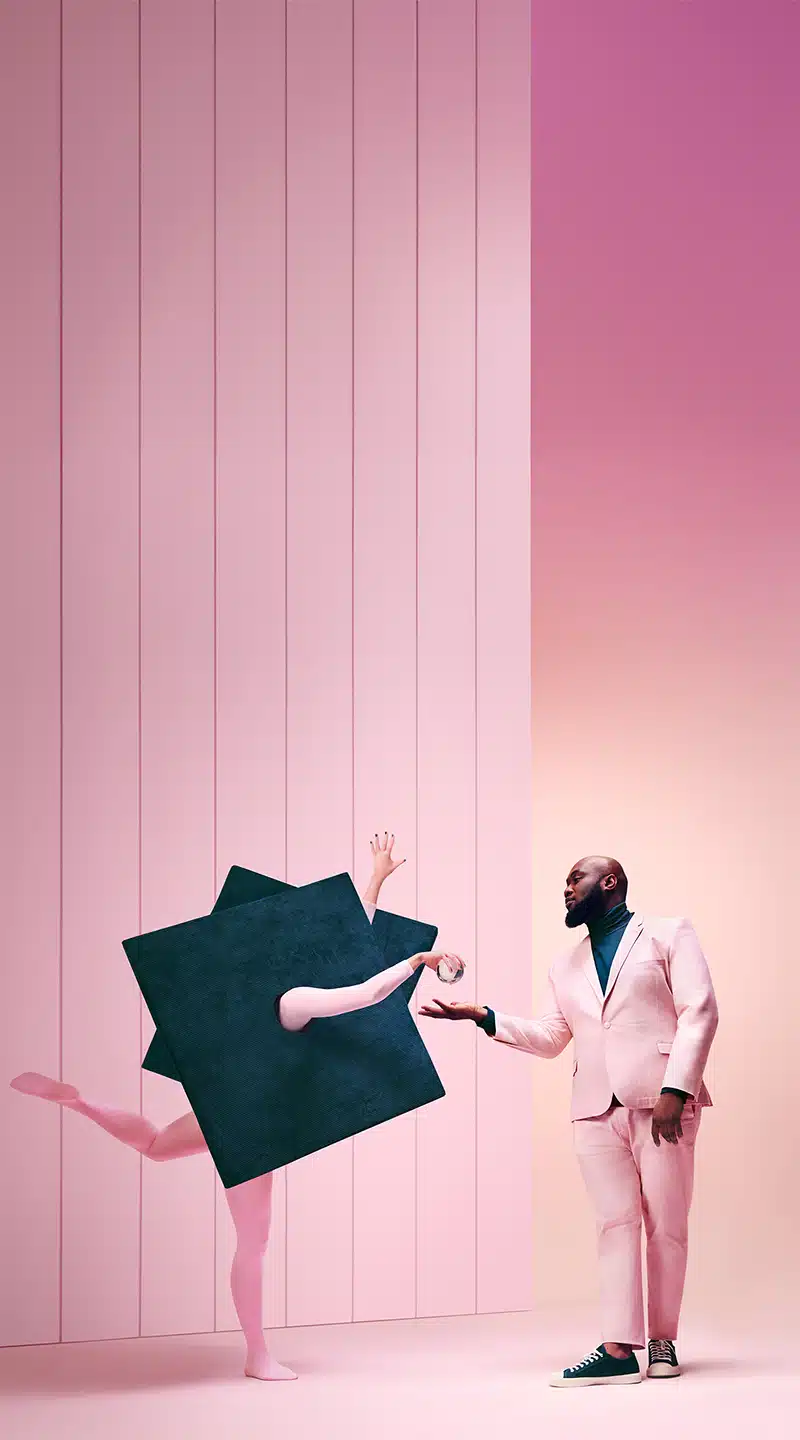 Don't miss a trick
Let us show you how to work smarter with digital contracts. Right before your very eyes.