To create an online signature in a professional way is easier than you think. In this article, we'll introduce you to the world of digital signatures, go over why and when you should use one, and then tell you about everything you need to know to create your own professional online signature.
You may be asking 'why do I even need an online signature?' Well, in this day and age of internet security risks that can put your personal information at risk, it's a good idea to have a secure digital identity. A digital identity doesn't just protect your information but also makes sure that everyone knows it's you – not some imposter or hacker – that is providing the information.
But before we get to any of that…
1. What is an online signature?
An electronic signature fulfills the same purpose as a handwritten signature: it's simply a digital version. Handwritten signatures are gradually being replaced by this new electronic format, in every aspect of our lives.
This is how the European Commission describes them:
'Like its handwritten counterpart in the offline world, an electronic signature can be used, for instance, to electronically indicate that the signatory has written the document, agreed with the content of the document, or that the signatory was present as a witness.'
In a digital world, where most business is carried out electronically, it's not surprising that the need for digital signing systems is only ever growing.
We're constantly thinking about how to facilitate our work processes and expedite our workflows and this is exactly what online signatures do.
2. Are online signatures safe?
Many businesses are yet to switch to fully online signatures. Even when all other aspects of the business are performed online, there's a tendency to stick with wet signatures for this final step, as mentioned in Market & Research.
This is because sometimes there's a lack of trust in this newer way of signing There's even some skepticism about how safe and legal it is. It's true that not all signature generators carry the same legal guarantees, but in general electronic signing is actually safer than traditional methods, as it's verifiable and traceable. If in doubt about the validity of your online signature, you can always confirm whether you're using a reliable vendor by checking the American regulations (ESIGN) or the EU regulations (eIDAS) on electronic signatures.
Read also: Digital signature: The benefits and how it works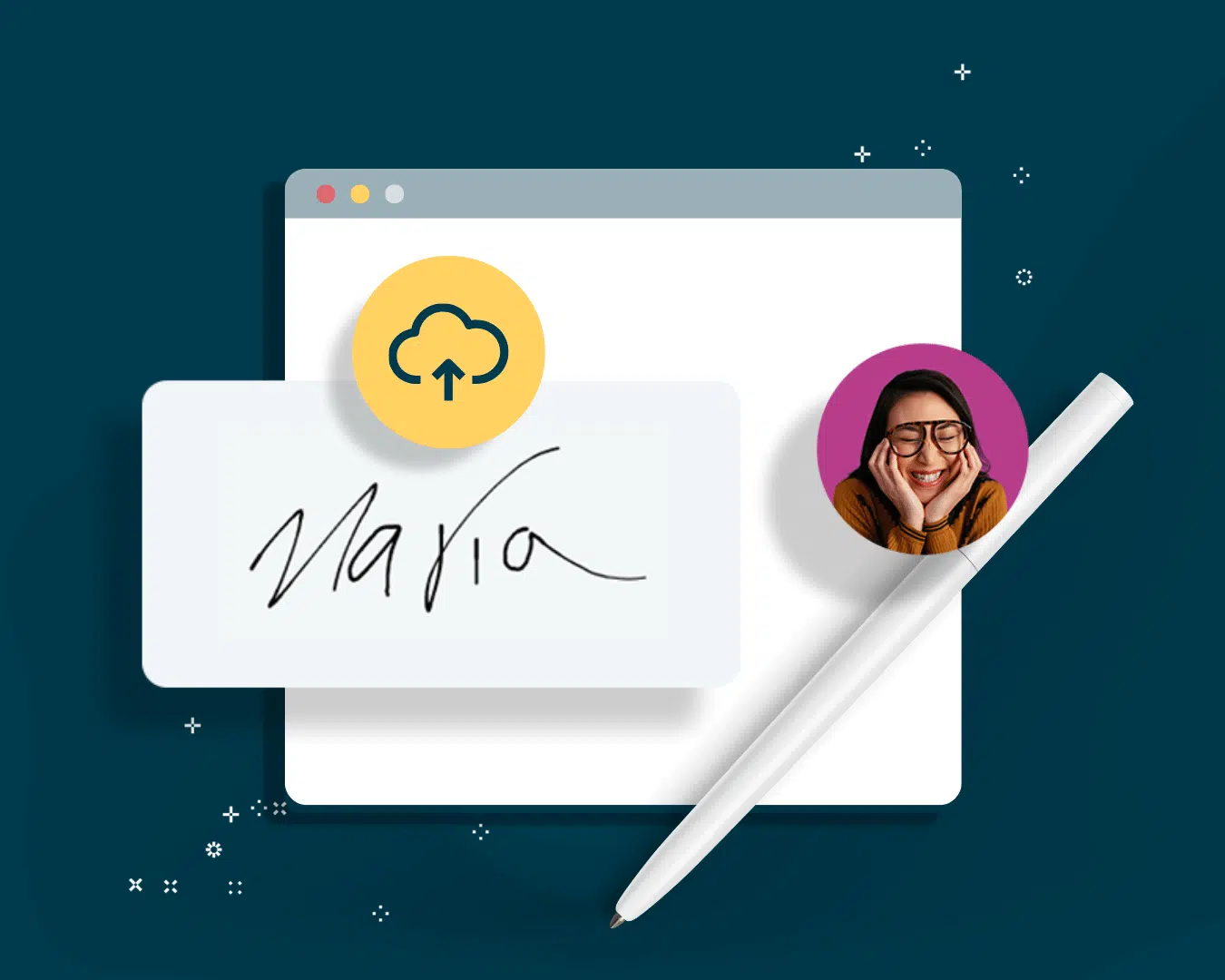 3. Why do you need to create an online signature?
In today's digital age, it's likely that you're communicating with clients, colleagues, and friends through email. If you're communicating through words only, it's important to put your best foot forward. A professional online signature can help you do just that! Think of a digital signature as your online business card.
It can be used to display your name, phone number, social media links, and more. It's easy to create your own online signature, and once you do, you can add it to every email you send. Having an online signature will help bring a more professional tone to your emails.
4. How do I design an online signature?
If you want to start using contract software, you might well be thinking, 'Do I have to design an online signature?'. In short: no. You might want to design an eye-catching email signature. But that doesn't apply to an online signature made using contract software. This is because contract software tends to do that designing for you. Most platforms have a built-in design, whether that's typical typeface, or something with more flare to it.
If you're signing with eID software or verification codes, you don't even need to give your signature design any thought. The software does it all for you. The best part is, these kinds of signatures let you sign using encrypted technology, keeping your documents even more secure, before, during and after signing.
5. How to create an online signature
It's easy to create your own professional online signature! All you have to do is follow a three-step process:
Choose Your Signature Type
Select Your Signature Content
Add Your Signature to Your Email Account
Let's walk through each of these steps to understand exactly how to create an online signature.
Read also: How do I convert my signature to a digital signature?
Step 1: Choose your signature type
The first thing you'll want to do is decide what type of signature you'll be using. There are two signature types you can choose from when creating an online signature: Standard Signature or Rich Text Signature. Let's take a look at each of these signature types and see which one is right for you.
A standard signature type is a great option if you want to keep things simple. You can use it to include things such as your name, title, and email address.
If you want to add a little more flair to your online signature, you can use a rich text signature. This type of signature lets you include a wide array of different content, like images and graphs.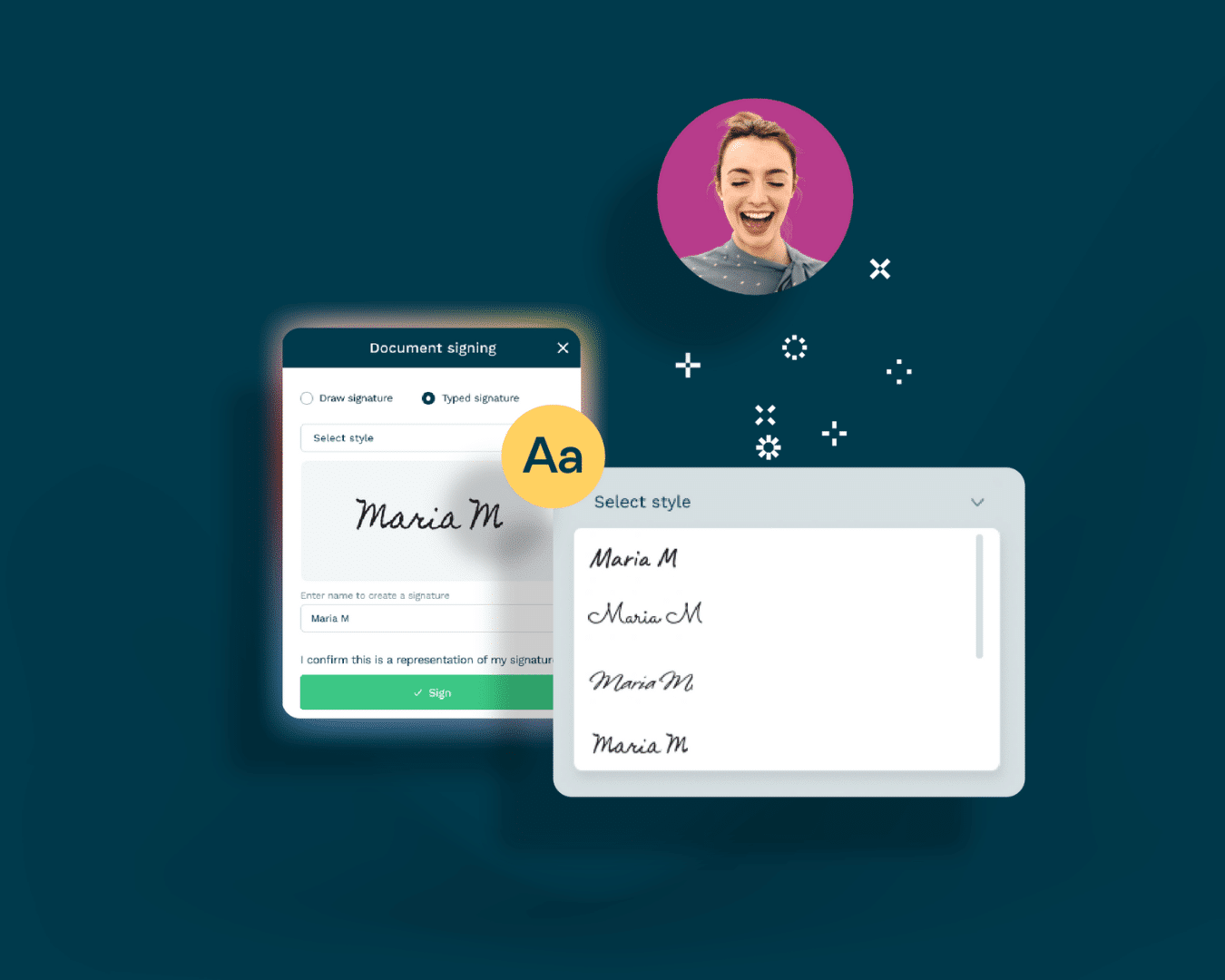 Step 2 of how to create an online signature: Select your signature content
Once you've decided what type of signature you want to use, it's time to select your signature content. Many email service providers will let you edit your signature directly within the Settings section of your browser or app.
Let's go through a few things you can include in your signature. Your name and job title are a given, but you can also include links to your LinkedIn, personal site or to something else that represents you professionally.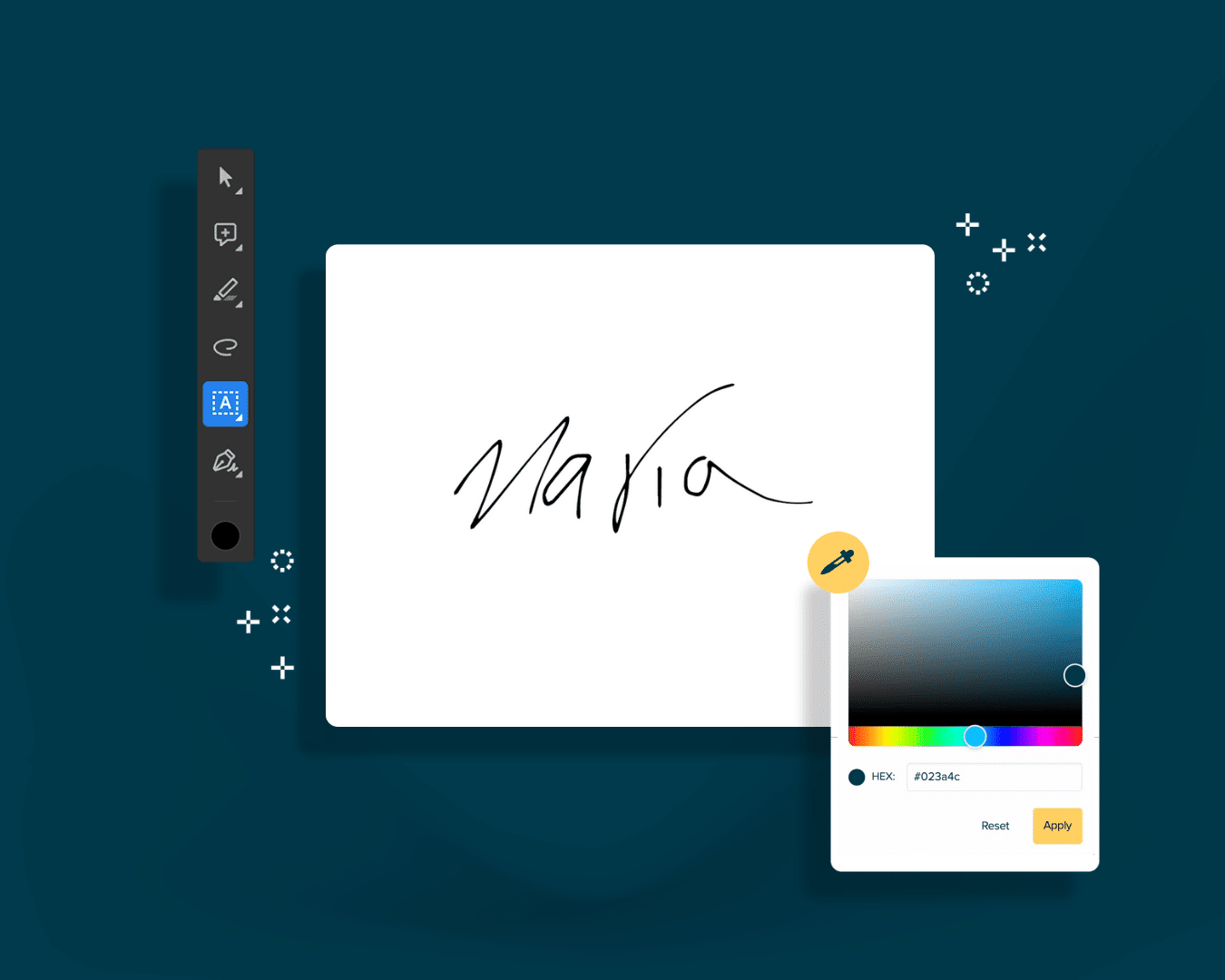 Step 3: Add your online signature to your email account
Once you've created your signature, it's time to add it to your email account. It only takes a few clicks. And, once it's done, it will automatically appear at the end of every email you send. just like magic, you've created a professional signature.
Read also: How to make a signature online