Wet signatures are being well and truly overtaken by online signatures. In fact, paper contracts are rapidly joining the fax machine in the Museum of Office History. With online signatures becoming the norm, it's good to know a little more about them.
You might have some questions, such as; how can you make an online signature, what makes a good one, and is it as legally binding as a signature on paper? These are all fair questions, which we'll look at in this article. We'll also take a look at signature design.
We'll answer these questions:
How do you make an online signature?
What is a good signature?
What is the meaning of your signature?
How do I design an online signature?
How do you make an online signature?
For those of you who might be new to the world of online signatures, there are multiple answers to this question. If you've mostly worked with paper contracts before, then you'll be glad to know that some methods aren't much different from physically signing on that dotted line.
Some contract software lets you type your name where needed before converting it into something stylized. It might not look like your own handwritten signature, but rest assured, it's just as binding.
Other contract software lets you put in your online signature in more non-traditional ways. For example; in some countries, like Denmark, you can sign contracts with mobile ID apps. You type in your personal verification code, and then the software does the rest for you.
If you live elsewhere in the world, then you can still leave your signature through means of verification codes that are emailed to you, or sent through SMS. These sorts of codes are also used as an extra verification step to make your contracts extra secure.
What is a good signature?
Unlike when signing paper contracts, you don't have to worry about your handwriting being legible, or whether or not your signature is identical each and every time you sign something. This means that contract software has taken away a lot of the headache around creating a good, original, replicable signature, making life easier for all concerned.
Instead, contract software creates that 'good signature' for you, whether it's generating a cursive version of your name typed, a simple typeface of your name, or using verification codes to get things signed.
So as contract software becomes more and more common across the world, you can stop worrying about handwriting your good signature.
What is the meaning of your online signature?
When using contract software for the first time, you might well wonder, 'Is this legally binding?' In short: yes. The meaning of your signature made using contract software is just as legally enforceable as ink on paper.
Obviously, legislation varies from country to country, but an increasing number of countries recognize online signatures as being as legally valid as their paper counterparts. What's particularly important for businesses is that a lot of the world's major markets, such as the US, EU, UK, China, and Japan, recognize online signatures as equal to those on paper. This means that the meaning of your signature is the same, and potentially even more secure.
Paper contracts can be lost or, worse still, stolen. Over time, particularly if you're re-signing customers often, you can end up with stacks of paper, and a lack of clarity as to which contract is the most recent one. With contract software, you remove those headaches. Thanks to a variety of factors such as encryption, secure data storage and firewalls, you can be sure that the meaning of your signature is just as legally valid.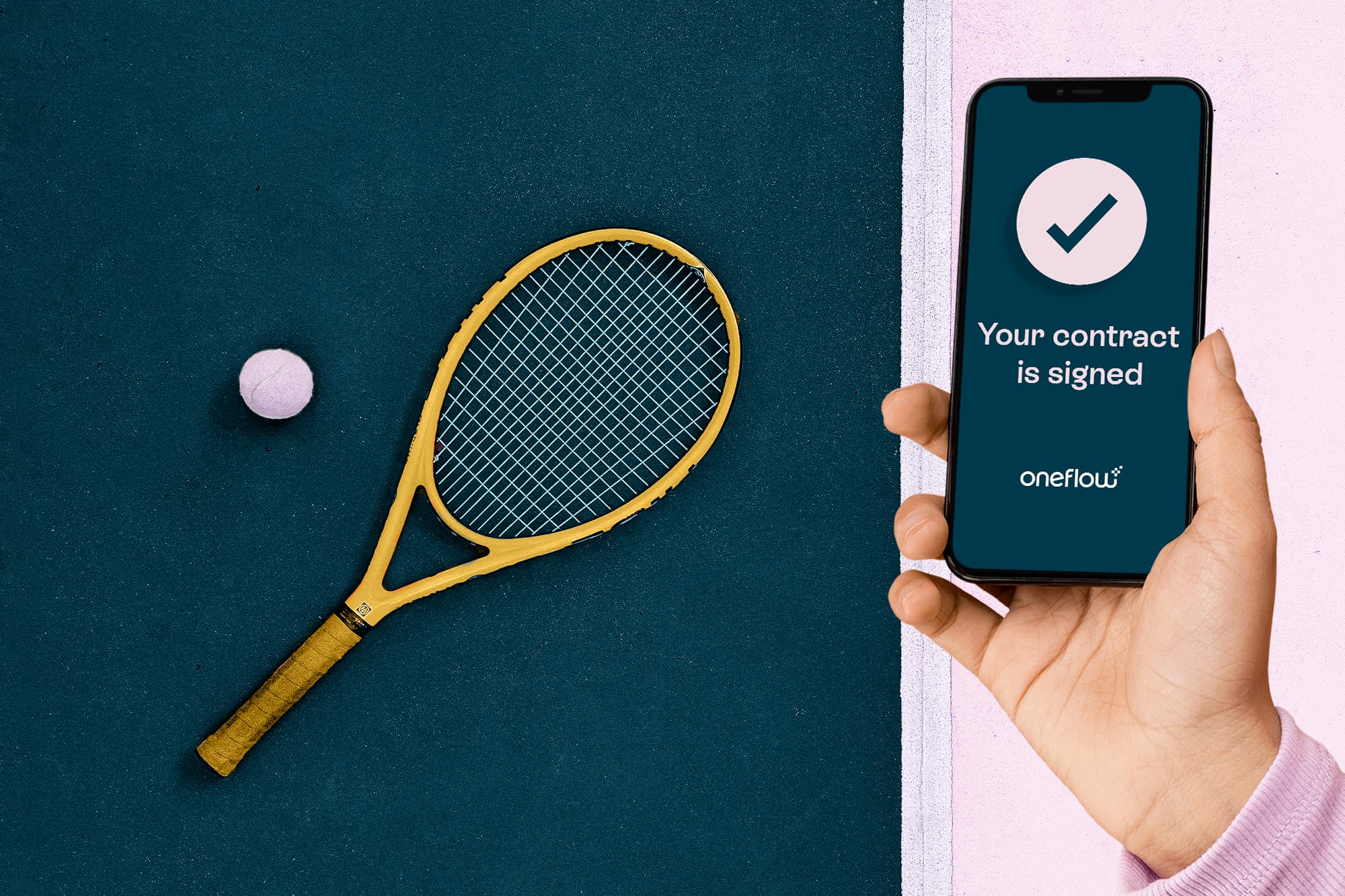 How do I design an online signature?
If you want to start using contract software, you might well be thinking, 'Do I have to design an online signature?'. In short: no. You might want to design an eye-catching email signature. But that doesn't apply to an online signature made using contract software. This is because contract software tends to do that designing for you. Most platforms have a built-in design, whether that's typical typeface, or something with more flare to it.
If you're signing with eID software or verification codes, you don't even need to give your signature design any thought. The software does it all for you. The best part is, these kinds of signatures let you sign using encrypted technology, keeping your documents even more secure, before, during and after signing.
The Key Takeaways
Online signatures are rapidly becoming the best way to sign your documents. They're much faster, far more convenient and a lot more secure than traditional wet signatures. They also make life a lot easier for you. You don't need to have a unique, legible signature that can be easily replicated ad nauseum. They're even easier to use than email signatures, as you don't need to use a template to create one. You just let the contract software do the work for you.
Online signatures are just as legally binding as physically signed paper documents, meaning that you can make the switch without worrying about legal issues. Online signatures are smart, secure and are a better way to do business. But before signing up to any contract software, make sure to do your research. There are lots of providers out there that offer lots of different services, so take the time to find the right one for you and your business.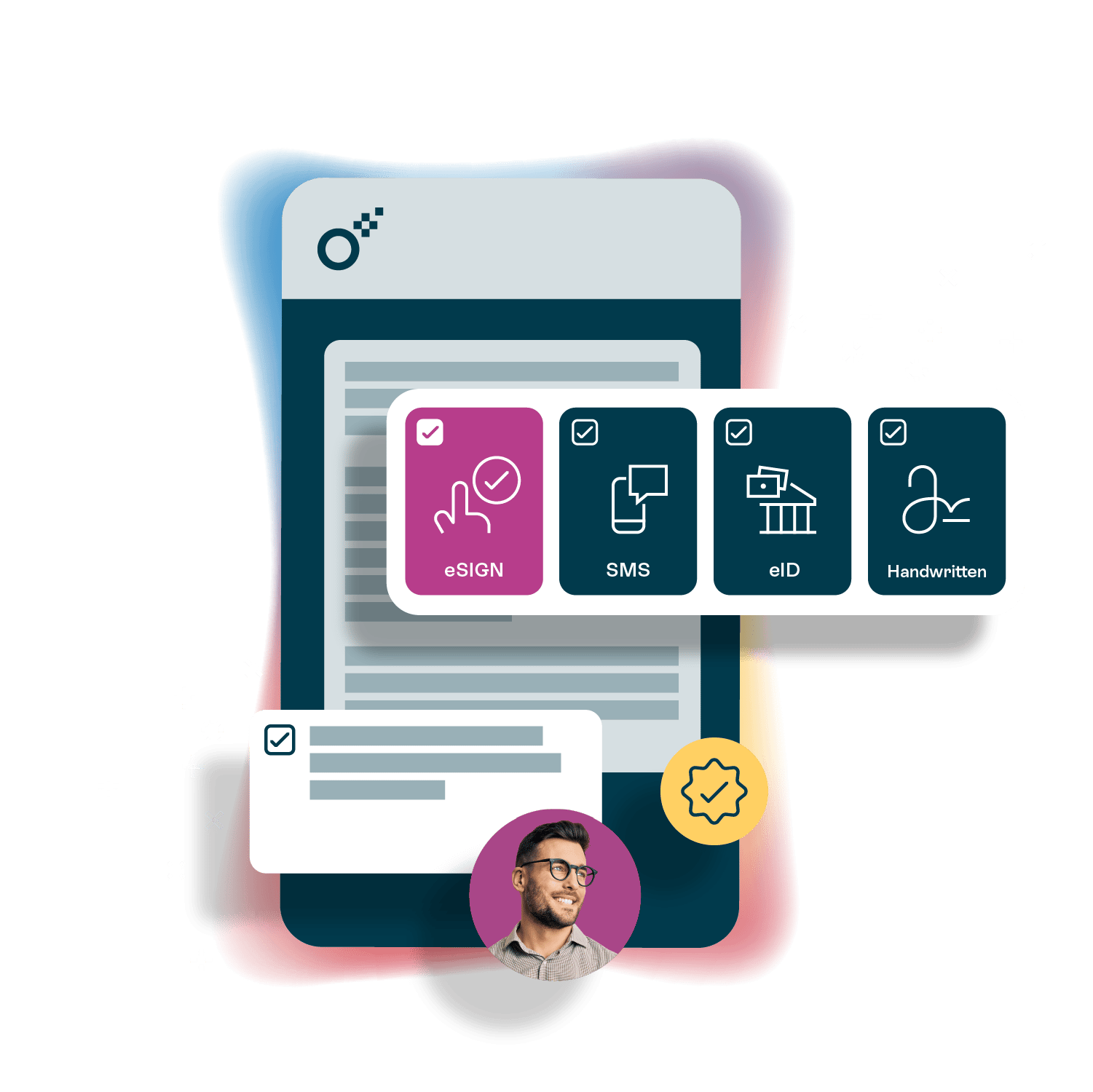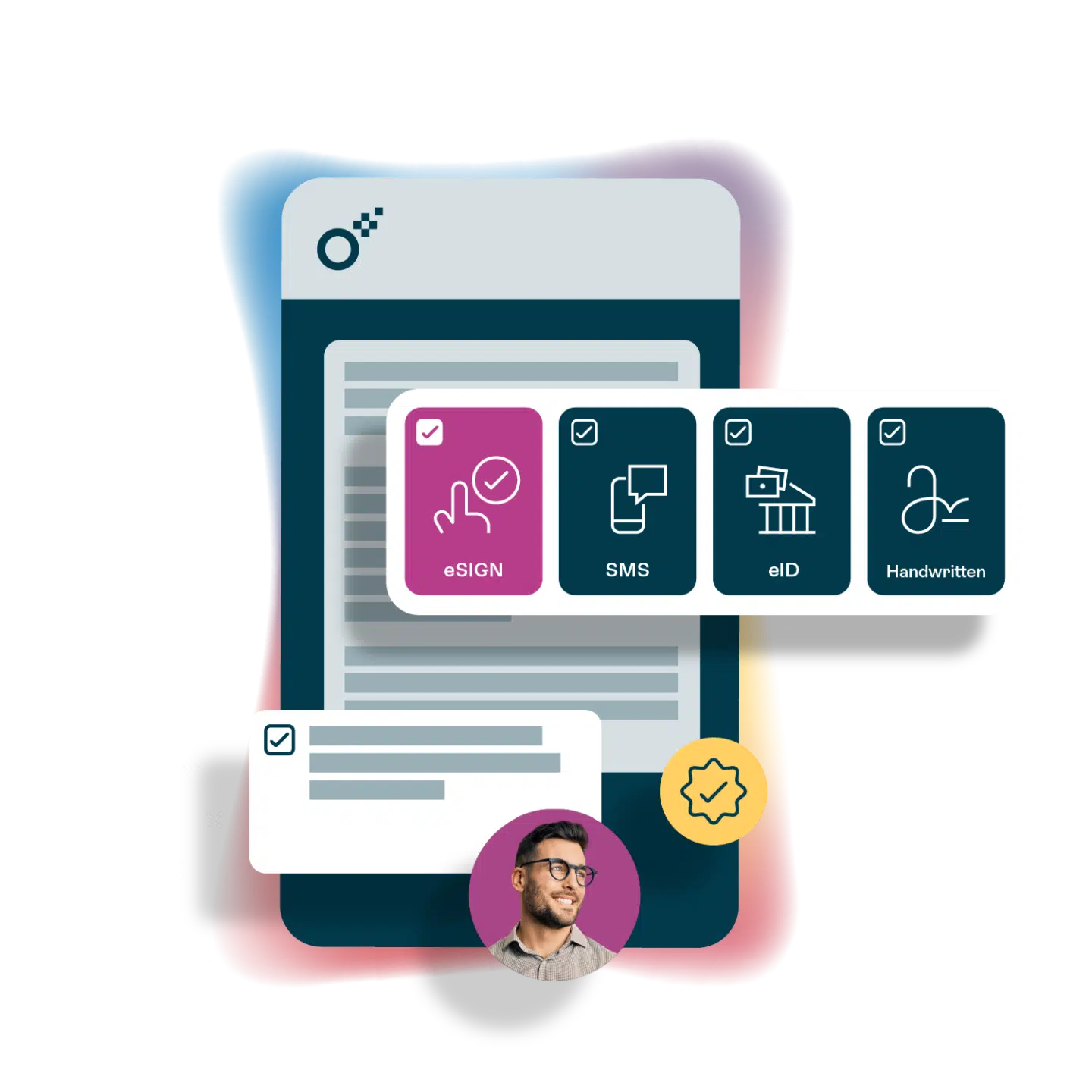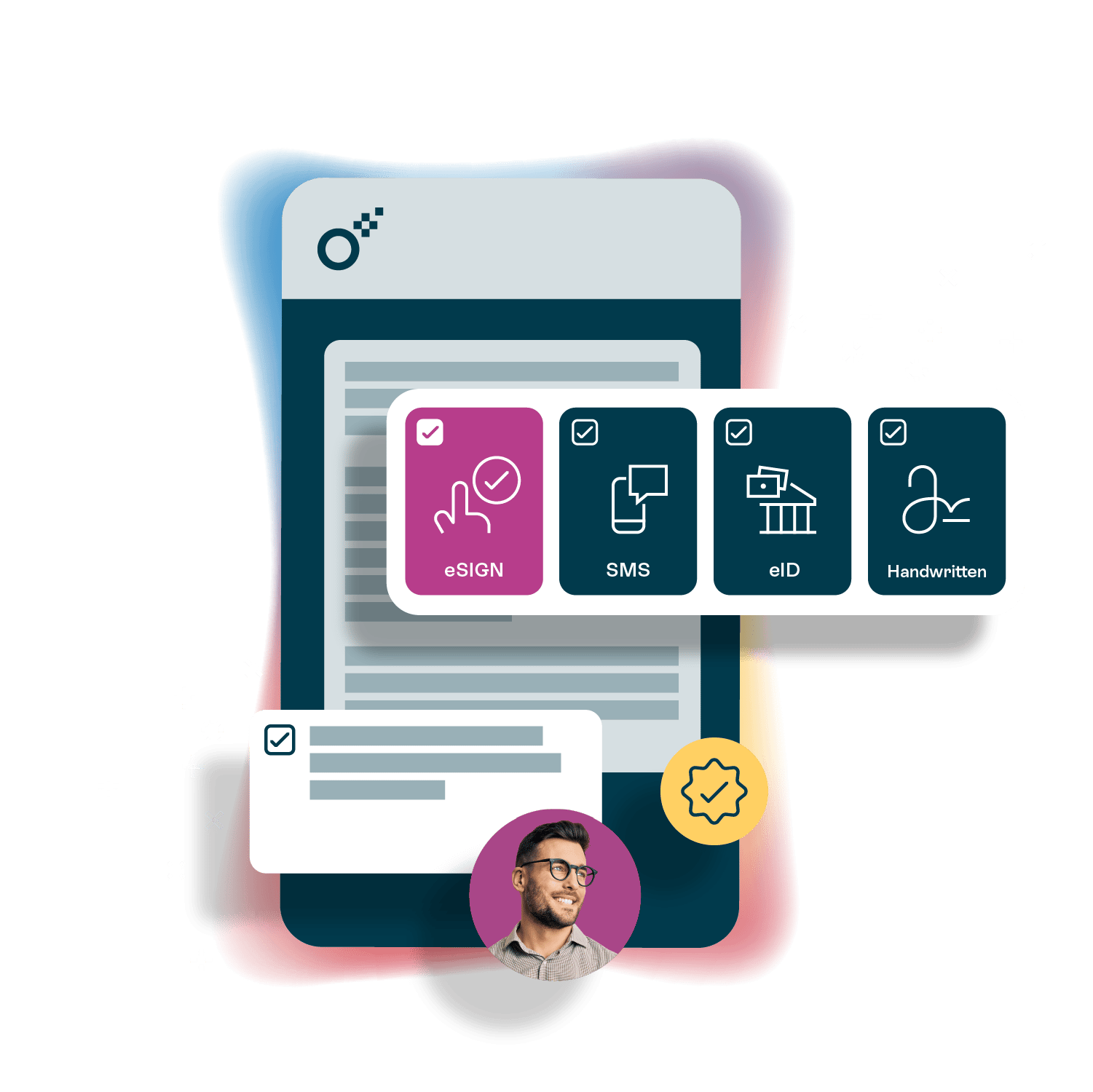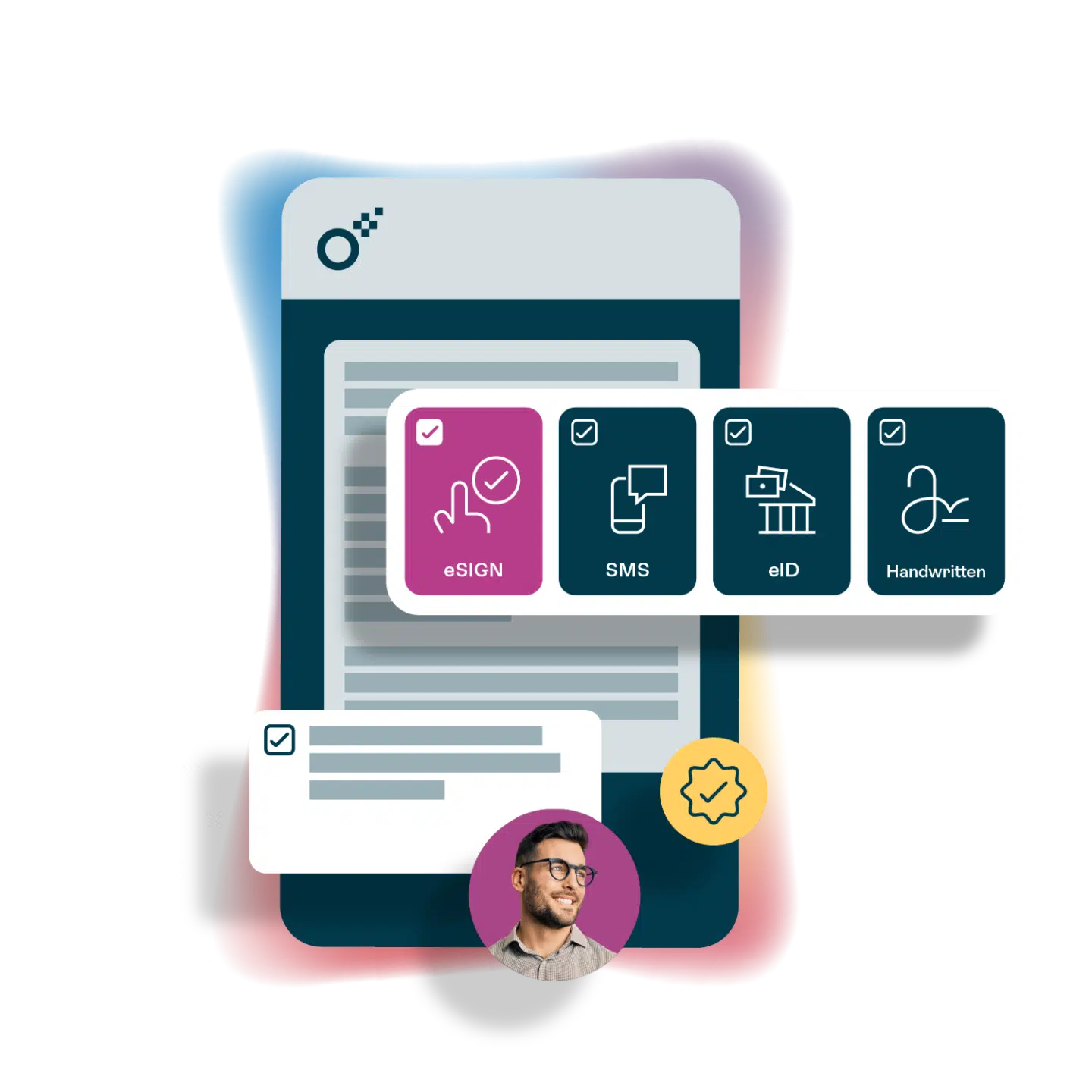 Ask us anything about contract software!
Want to find out how contract software can help change your business? We'd love to hear from you!