Being organized is important. Especially when it comes to organizing critical documents for your business. You don't want to tell your boss or owner that you lost the contract that says you own your business right? Right. So here's how to organize your contracts with oneflow.
Well to avoid that nightmare scenario, we make it quite easy for you. Not only you, but everyone to keep their most important documents and contracts organized in a safe and super secure manner.
When you decide to store your contracts and organize them with Oneflow, you're making the sound, smart and safe decision. So here's how to organize your contracts:
Autosaving contract templates
Having all of your contracts organized in the right folders is crucial. This is because contracts and documents sometimes contain sensitive information. And not everyone inside of your company should have access to those documents. It's the same thing as keeping them in a safe, or certain items behind a locked door. Keeping your documents and contracts stored in the right folder inside of oneflow is a proper way to reduce risk inside your company.
But you may be asking how can you ensure that everyone at your company is following the proper protocol? How can you ensure that they are saving their contrats in the right way, and in the right folder? Well, the best way to do that is to reduce the most common risk factor, human error.
You can do this by setting up an autosaving place for your contracts inside of Oneflow. It ensures that all contracts are saved automatically in the right place, reducing the cost of and the reliance on another storage software. On top of that, you establish that location as the default save spot for your contracts. So that regardless of who in your organization sends this contract template, it's going to be stored in the place that the template creator decided. This is exactly how to organize your contracts to keep them save and secure.
How can you set up autosaving location your contracts?
In fact it's super easy.
When you're creating a new template in the contract template builder, you can determine a folder location where all contracts that are made from this template will be stored. Go to the bottom right corner then click select folder.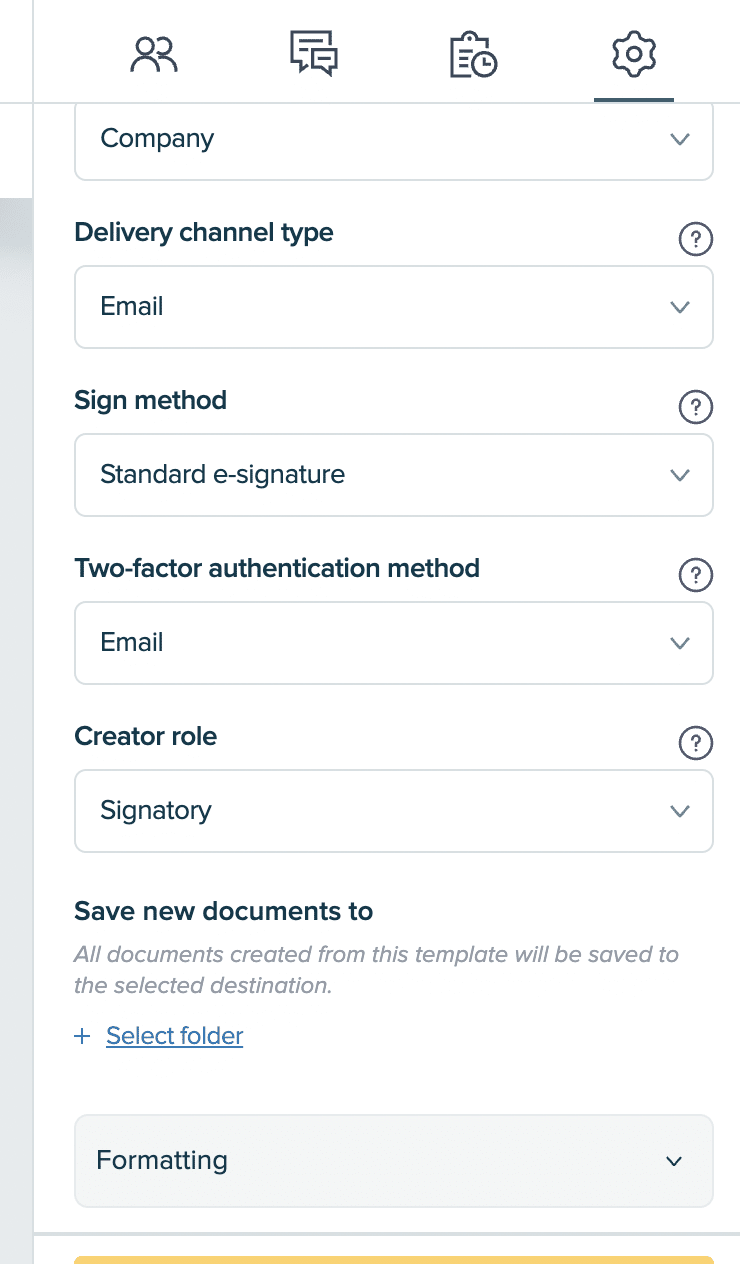 Then add which folder or subfolder you want all contracts that use this template to be stored in which you can see below.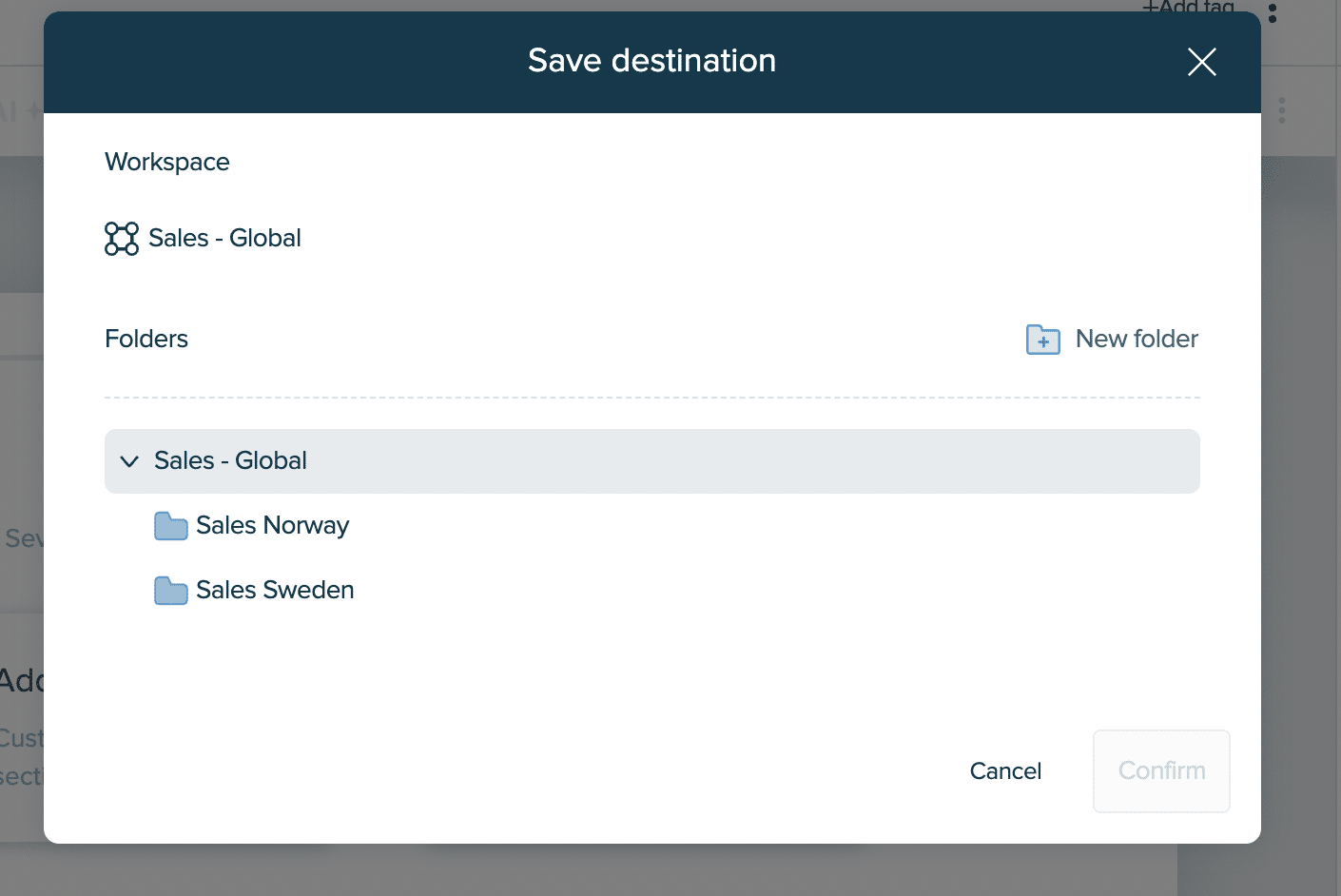 After making that choice, all contracts that use this template will be stored in that folder. It creates an automatic destination for all every contract from this template. There's no worry about where to find a contract as you and you team will know where to find it.
There's also the possibility to add tags to your contract templates. For example by function such a sales, HR etc or even by location. In order to add a tag to your contract you can easily add one at the top of the screen on the template builder, which you can see at the top of the screen on the screenshot below.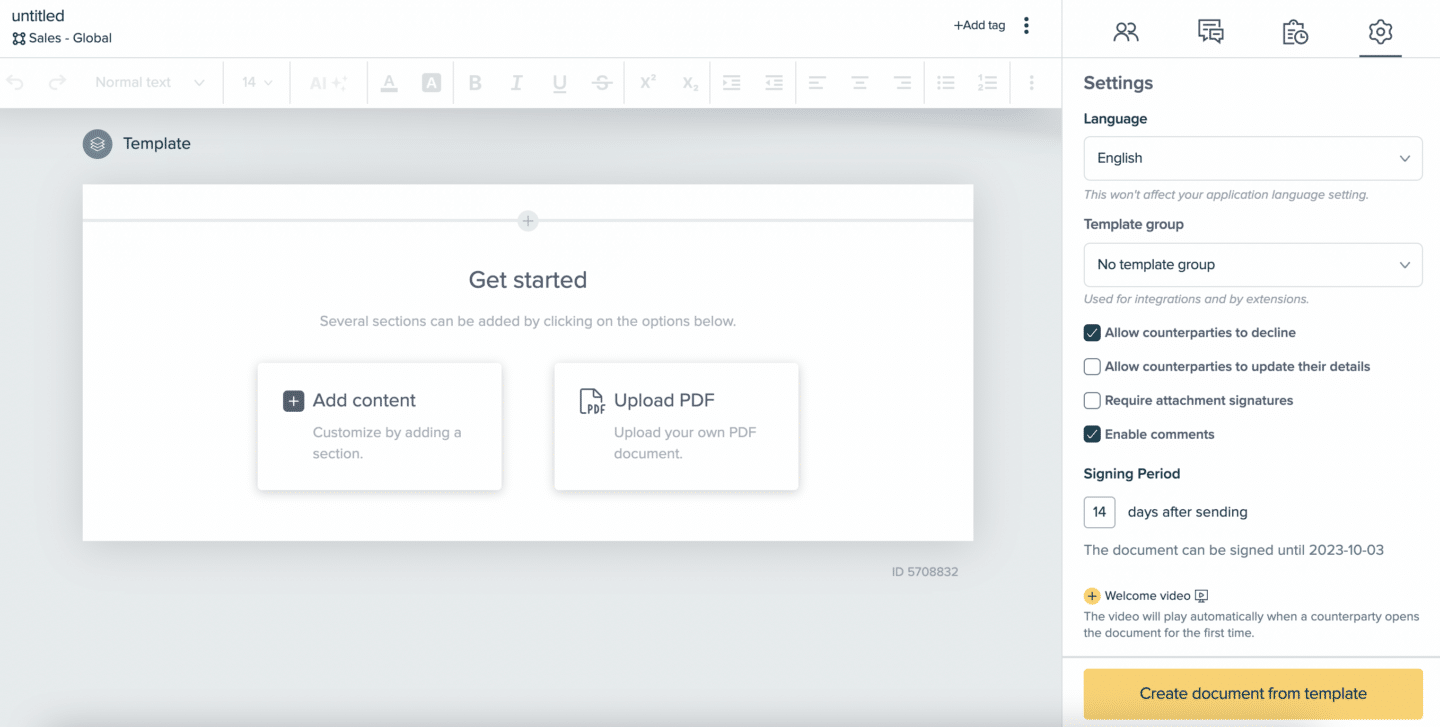 How to organize your contracts with contract linking
Another way to organize your contracts is by using the contract linking feature. This can be helpful if some agreements are dependent on each other. And if they are, you can see all contracts which are dependent on each other, without having to search for the parent agreement or other related contracts.
How to link a contract to another contract?
It's again pretty easy to do!
While in the documents section of Oneflow, you see all of your agreements. To link a contract to another, simply click on the three dots that you see on the right of your contract. Then type in the agreement you want to link it to and click on "add link."
You can see what it looks like in the screenshot below.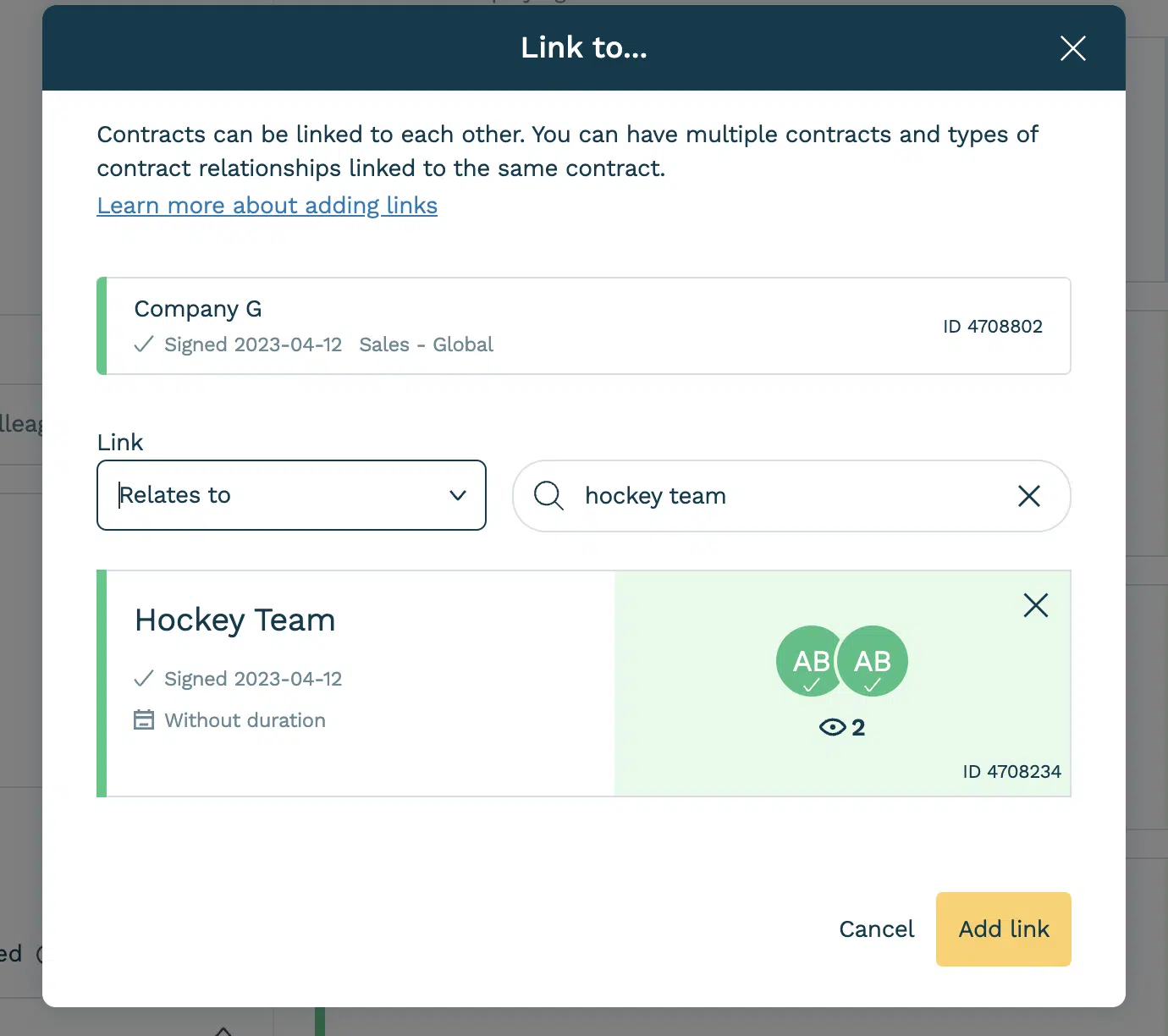 Why would you want to link your contracts together?
For starters it reduces risk. As there are two main risks that can come from not linking dependent contracts together.
Inefficiency: Searching for related contracts and manually tracking their dependencies can be time-consuming and inefficient, which could lead to wasted time and decreased productivity.
Miscommunication: Without clear links between related contracts, there may be confusion or miscommunication about the terms and obligations of each contract, which could result in disputes or legal issues down the line.
What industries would benefit from contract linking?
Real estate: linking lease agreements, property purchase agreements, and property management contracts
Healthcare: linking patient consent forms, insurance contracts, and medical service agreements
Finance: linking loan agreements, investment contracts, and compliance documents
Technology: linking software development contracts, licensing agreements, and service level agreements
Construction: linking contractor agreements, building permits, and site access agreements
How to Organize your contracts summed up
Contracts can be messy and we've seen lots of examples over the years. Keeping them clean and in an orderly structure can be like night and day for a company. So knowing how to organize your contracts will have an impact on your internal organization and effectiveness with your agreements. Keeping them saved automatically will reduce human error of saving in the wrong place. Tie that together with linking agreements that are dependent on each other and your contracts will be organized in a way that marie kondo will be proud of.
If you're looking for the best way on how to organize your contracts, then surely one of the best options out there is Oneflow. You can try it for free here: oneflow.com