Sales is one of the most social professions out there. Everybody at some point in their life has had an interaction with a salesperson where they've tried to sell you something. As time has gone on, more tools and software have been invented to make the sales cycle shorter, easier, and more effective. Cold calling may have been a solid strategy back in the day, but in 2022? It still has its role but can be combined with tools in a sales tech stack to provide an overall better strategy.
Recently, Oneflow's Chief Sales Officer, Aksel Hagelid said during an webinar on the evolution of a salesperson that they've gone from annoying, to advisor. As they now have better information and tools available to them to find the right person who could use and need their products, rather than cold calling the whole phonebook and continually striking out.
He noted that, "Now, with all the tech that we have supporting us from, prospecting to sales automation, you'll be able to choose your prospect more wisely. So the chances that you reach a prospect that's actually interested in your product is much higher than before with cold calling."
Part of that evolution has been hugely influenced by the development of sales tech and how sales teams build their stack.
Recently, we asked more than 100 people in sales to give us the details around their sales tech stack and how they go about making decisions on which tools to use.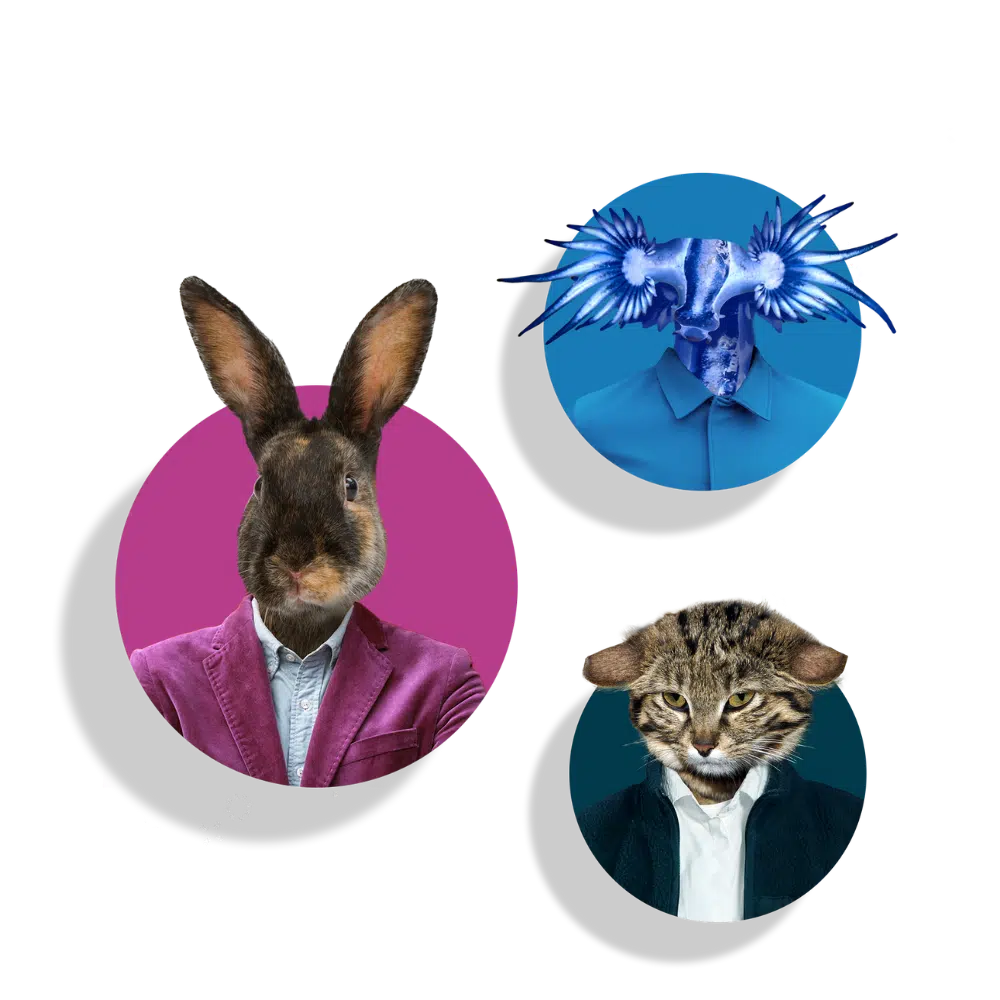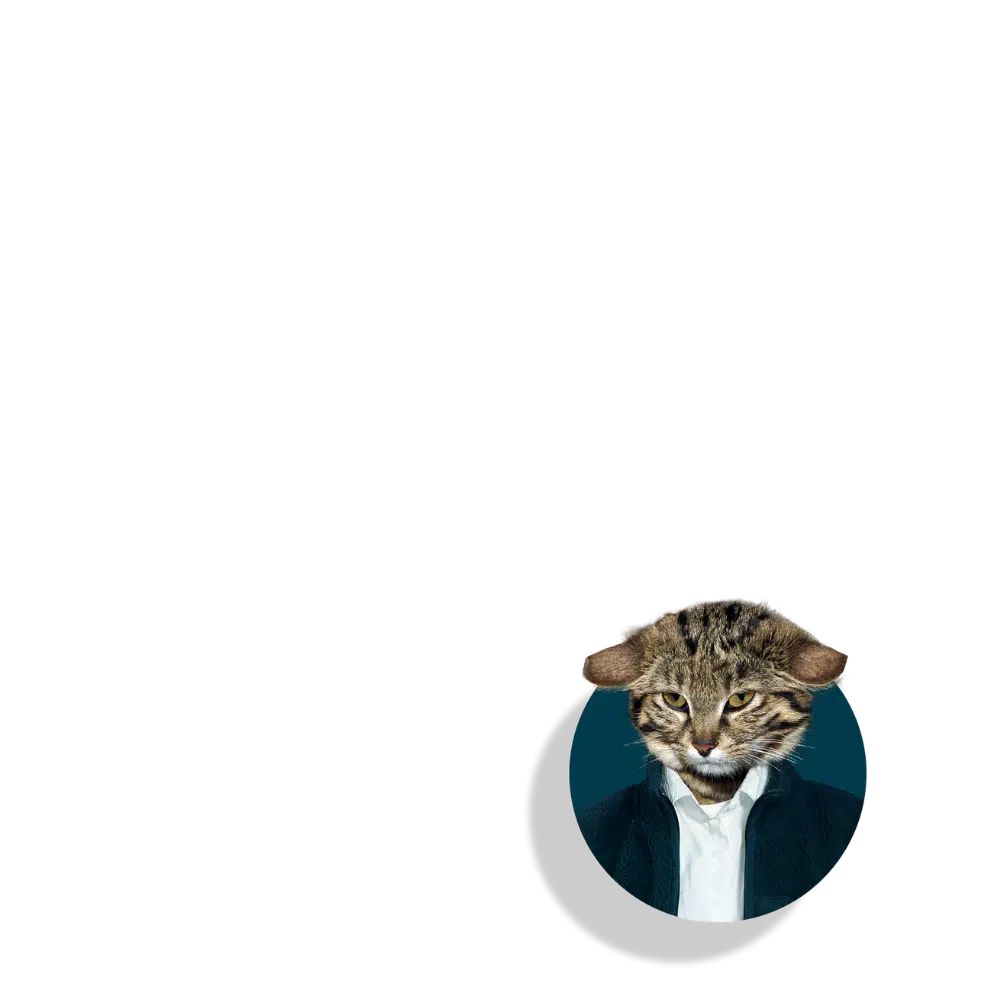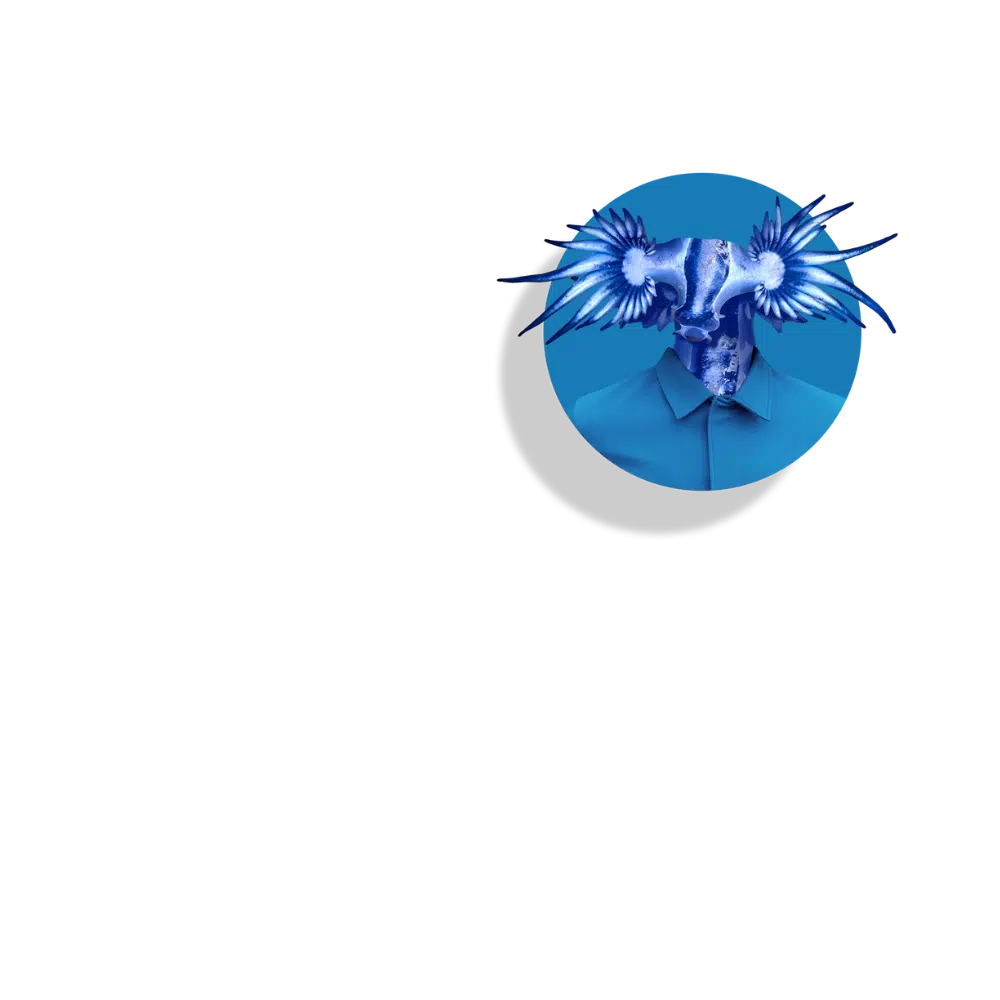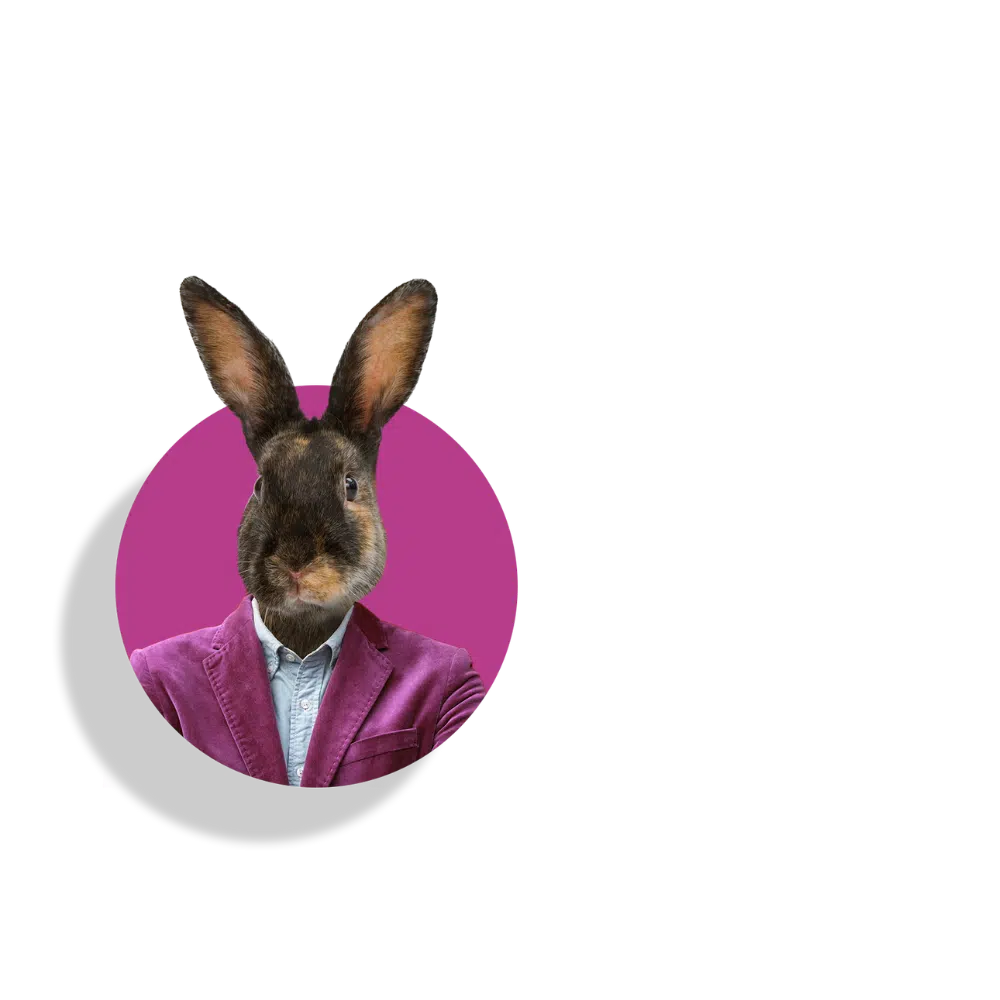 Discover your sales assassin alias
And get the tech stack that will support your killer vibe.
What is a sales tech stack?
It's just a buzzword for the software that salespeople use. A sales tech stack is the various tools and pieces of software that salespeople use to do their job. Typically, it makes their job easier in some way, shape, or form and optimizes the sales process. In an ideal world, every sales team would have a sales tech stack that makes their job faster, easier, and smoother for them.
It takes a lot of thought and careful planning to get the right mix when it comes to crafting a sales tech stack and putting it all together. The main goal of your tech stack is to optimize the sales process, streamline sales teams' activities, make them more productive and efficient, and ultimately, increase sales volume.
The challenge with sales tech stacks
There are countless combinations of sales tech stacks. And there's no one right answer. It's all about what works best for you and your situation. You may not need one tool and vastly need another. Most people would say that it's better not to overcomplicate things. In fact, there are still some instances of the sales process requiring more of a human touch than a digital solution. During our research, we discovered that some processes are still being handled manually by a significant amount of companies.
Read also: Sales in B2B in 2023: A complete guide
Which tools are sales professionals using?
Recently Harvard Business Review published an article on "How companies should invest in a downturn," and urged companies to "accelerate digital transformation": "It is not the time to slow digital transformation. On the contrary, it's time to accelerate it. The volatile environment is throwing up more challenges that can best be addressed by digital transformation."
We wanted to find out the level of digitalization in sales and what tools salespeople are using in their day-to-day work. Which tools are giving them an edge over their competitors, and how?
After hearing back from over 100 respondents, we've been able to identify some vital pieces of tech that you, as a sales professional should absolutely have within your tech stack. As well as figuring out some tools you probably don't need to waste your money on.
So with that in mind, here's what some top companies are using in their sales tech stack and the role that each tool plays in the sales process.
What goes into a sales tech stack?
There is no one size fits all sales tech stack. Here are some of the most popular apps and platforms sales professionals love to integrate into their sales tech stack.
Read also: How Oneflow reduces costs during the pre-sign process
Customer Relationship Management (CRM) system
The number one tool that is in most, if not all sales tech stacks is a CRM. Every single respondent to our survey is using one and with good reason. It serves multiple purposes and a wide variety of functions, as most sales professionals spend the majority of their time inside of their CRM.
A good CRM can track the progress of the relationship with your customers from prospect all the way till they're customers. So from presale to post sale. And it tracks every touchpoint that they have with your sales team, marketing efforts, and contacts While also allowing for ample upsell opportunities, better dialogues increasing retention as well as providing quality data that can inform future decisions and forecasting.
A few noteworthy CRMs are NetHunt CRM, Salesforce, Superoffice, Pipedrive, Hubspot, and Membrain.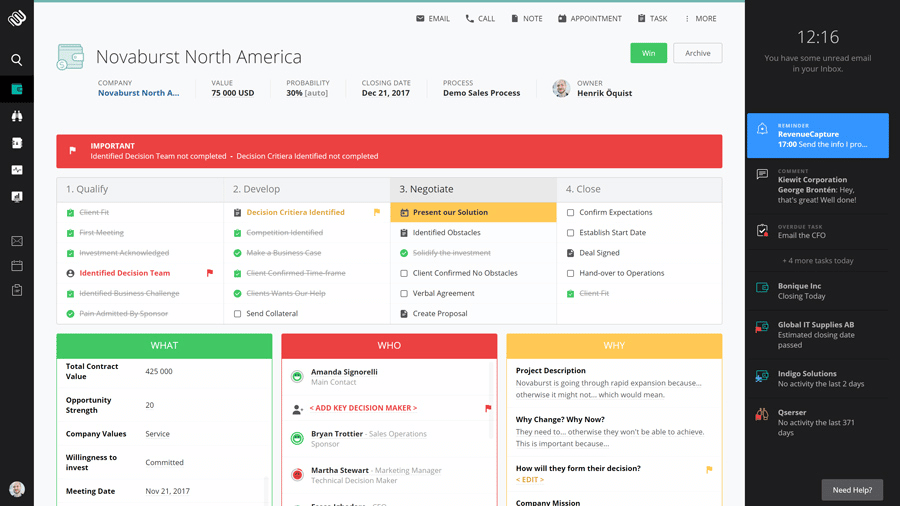 Prospecting and lead generation tool
A prospecting and lead generation tool is often combined with a CRM to identify potential leads while sifting through contacts and other databases. It's a way for sales professionals to determine whether certain companies and the people within them are a good fit for the product or service that they are selling. And if they are, then a tool to turn those who meet the certain criteria into leads and ideally, customers.
Most CRM's have some aspect of prospecting and lead generation, yet there are other tools created specifically for this purpose. Among them are LinkedIn Sales Navigator, Zoominfo, Leadoo, Demandbase, and Vainu are some that our respondents are using.
Sales engagement platform
Sales Engagement tools have become an incredibly effective way to optimize the sales process. They provide a platform to help sales teams track, identify and analyze the touchpoints they have with their prospects from the initial contact point until long after they've become a customer. It also allows revenue teams to upsell, renew and expand existing customers to further increase their relationships.
The sales engagement tools we saw in use were Hubspot Sales Hub, Outreach, Salesloft, and Apollo.io.
Video conferencing platform
This is a common tool that thanks to the pandemic, has become widely accepted and standardized when it comes to being used in sales. With hybrid working setups, and people used to meeting over video calls and conducting business meetings on webinar platforms, they've become a more important part of the sales tech stack. Especially now because people are more comfortable with spending a significant amount of money in virtual and online purchases.
Common ones we saw were Zoom and Google meet.
Contract management and e-signing
A contract management platform is a crucial integrated part of a sales tech stack that can really turn the dial on some deals. Contract management software is used for creating, sending and signing contracts during the sales process. As well as storing and handling them after the contract has been signed and the terms agreed to by both parties.
We're a bit biased here, as you would expect so we saw lots of Oneflow in our answers. Also, Docusign and PandaDoc.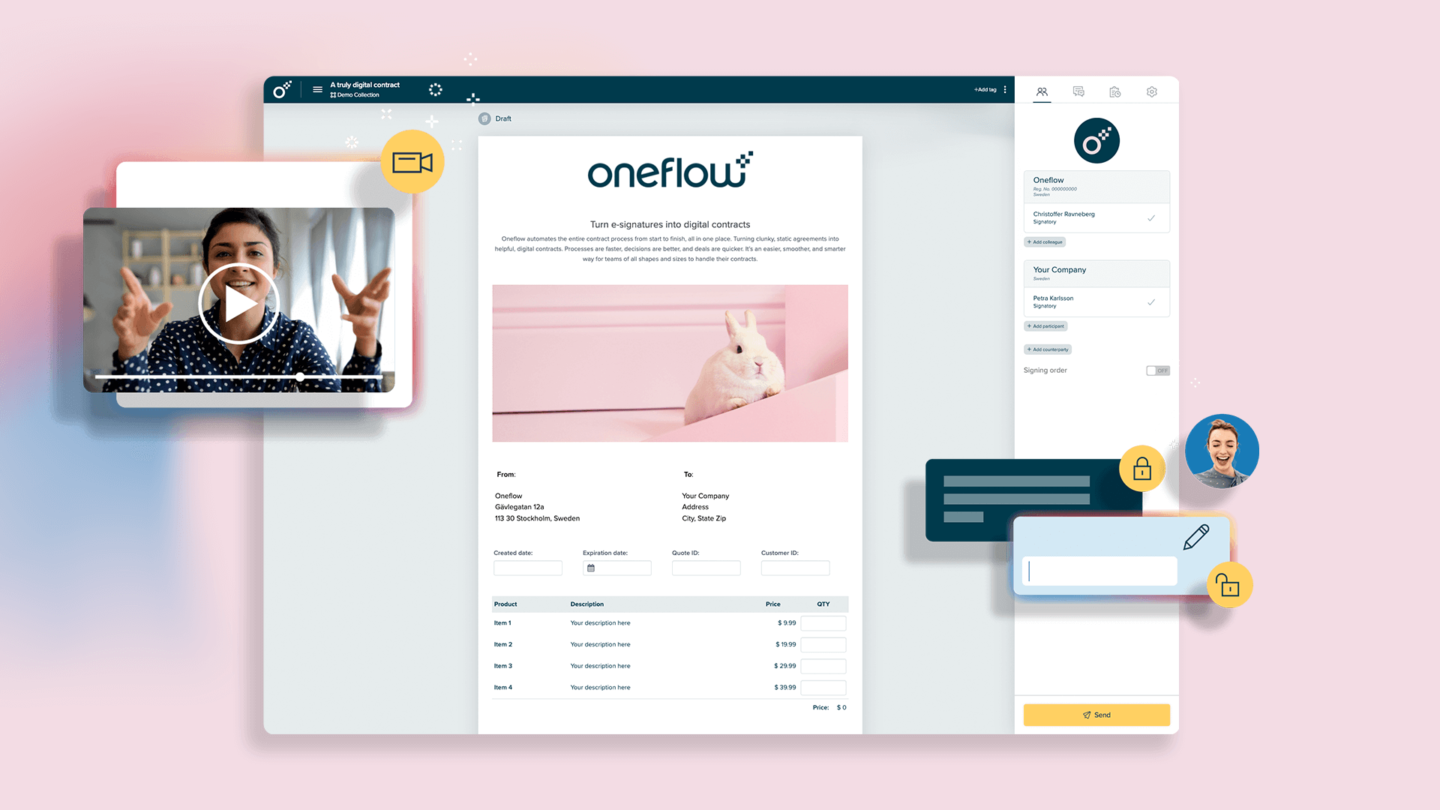 Internal communication
Getting everyone on the same page is essential to being a successful and high-functioning team. So teams need a way to communicate amongst themselves in the most efficient way possible. Collaboration tools and pieces of software are critical for teams to work together. A few platforms have emerged that allow for team members to speak with each other instantly and work to solve problems and work in harmony.
Most notable among them are Slack, Gchat, and Microsoft Teams. Some also mentioned using Google Workspace productivity apps such as Google Docs to collaborate on playbooks, proposals, and project documentation.
Read also: Sales Proposal Guide: The Ultimate Sales Proposal Dos and Don'ts
Scheduling
Salespeople are busy bees and have lots of meetings. And then a few more meetings. It's a battle for attention and salespeople are always trying to find time where they can speak to the correct people to progress or close a deal. It can be hard to keep track of it all, therefore using a scheduling tool can streamline the whole process.
Calendly and Chilipiper are solid options to get those meetings booked.
These are just a few examples of the many tools that could be employed in a sales tech stack. We've commonly seen a combination of some, or all of them when conducting our own research and analyzing what our networks are using. Yet, as we mentioned above there's no one way to create a sales tech stack and it's about finding the right combination that works best for you and the product or service that you sell. There isn't a one size fits all approach when it comes to composing a sales tech stack.
Stay tuned next week for the top two attributes salespeople look for in their tech stack.