What's one thing that every business all over the world has in common? They use contracts. Negotiating with suppliers or buyers? Contracts. Hiring employees? Contracts. Renting a physical location, or even buying a web domain? Contracts. They're invisible to the naked eye but they are everywhere inside of a business. That's why having a proper contract management platform and process is essential.
In this piece we'll cover the following:
What is contract management?
Why is contract management important?
The phases of Contract management
What is a contract management platform?
Contract management tips
What is contract management?
For starters, let's break down what contract management actually is. It's the handling of contracts with partners, vendors, customers, and employees. It's the process of managing the agreements that you, either individually or as a business make with other parties. The administration of these contracts such as renewing, renegotiating, executing, complying, archiving, and storing them is also apart of managing contracts. It constitutes everything from the pre-sign, sign, and post-sign phase of the contract.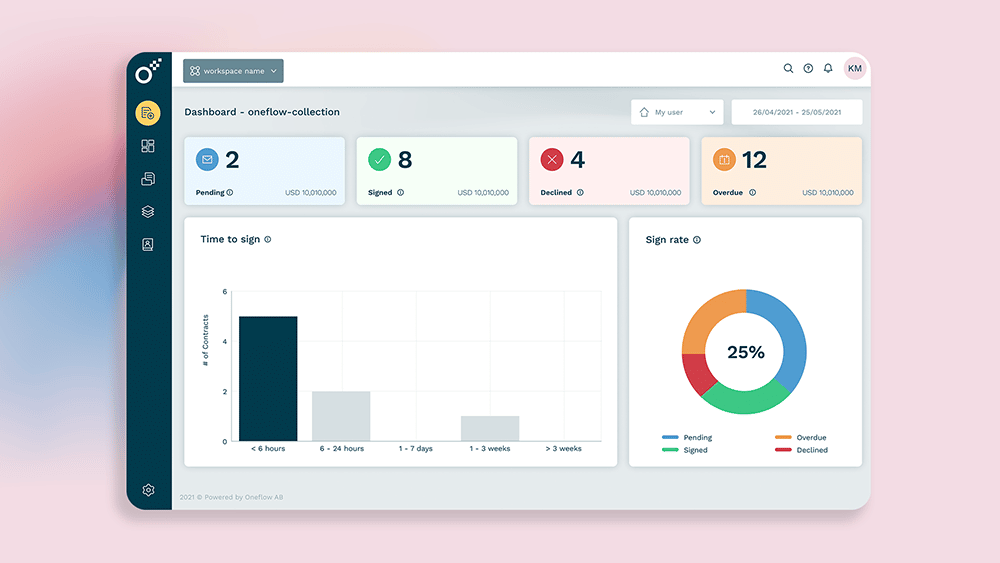 Why is contract management important?
Contract management can be an overlooked aspect of management when it comes to a business. As noted, it's not flashy and not talked about a whole lot. Yet, it has a massive impact on practically every aspect of your business. A small business can have hundreds, if not thousands of contracts to take care of. Every single one is a separate agreement with a separate entity. And when it comes to e-signing, these are legal, enforceable contracts, that require you to honor them.
Having so many agreements with a large number of third parties becomes a huge task in and of itself to properly administrate and handle. Failing to properly renew a contract, negotiate a new one, or properly store one can have severe consequences to your bottom line, employee morale, or customer's faith in your service.  
For example, imagine you run a lumber yard, and you somehow forget to renew the contract with your main wood supplier. That leaves you without the ability to sell your core product, causing a loss of revenue and your customers will turn to your competition since you've got no wood. It's an entirely avoidable issue with proper management of your contracts.
The consequences of poor contract management can be felt business-wide, but the benefits of proper management can provide a windfall of benefits for all.
The contract management phases
There are three phases when it comes to contract management. There's a pre-sign, sign, and post-sign phase.
Pre-sign
During the pre-sign phase, this is where you set up the contract and prepare it for signing. If it's a digital contract, you can use a template and put all of the required information inside of the contract. Then, you send it to the counterparty. Likely there will be some negotiation going back and forth to solidify what will be agreed upon. 
Sign
After that comes the phase everyone is familiar with, the signing. These days, it's typically done via e-signing with an e-signature solution. Especially thanks to the pandemic, the acceptance and widespread use of e-signing has surged around the globe.
Post-sign
The management and archival phase. Once the contract is signed, it's then stored inside your contract platforms' archive. There it can be referenced at any time to look at the agreement, send it for revisions, updates or renewals, or even termination. At any rate, the post-sign phase of the contract management process is one that requires oversight and administration. Especially if an organization is working with a large volume of contracts.
What is a contract management platform?
A contract management platform is a place where you can control and manage all of your contracts in one place. It's a hub for all your contract-related activities, such as creating, sending, editing, storing, and managing them. It's a one-stop shop for all of your contracts that can be accessed by those who are working with contracts inside your organization.
Think of a CRM (Customer Relationship Management) platform, but for your contracts. In fact, a solid contract platform can seamlessly integrate into your CRM. So that you can handle your contracts inside of your CRM, therefore making the management of your contracts even easier and more streamlined.
An example of a contract management platform is Oneflow. It's a solution that lets you create, edit, send, negotiate, sign and store your contracts all in one place.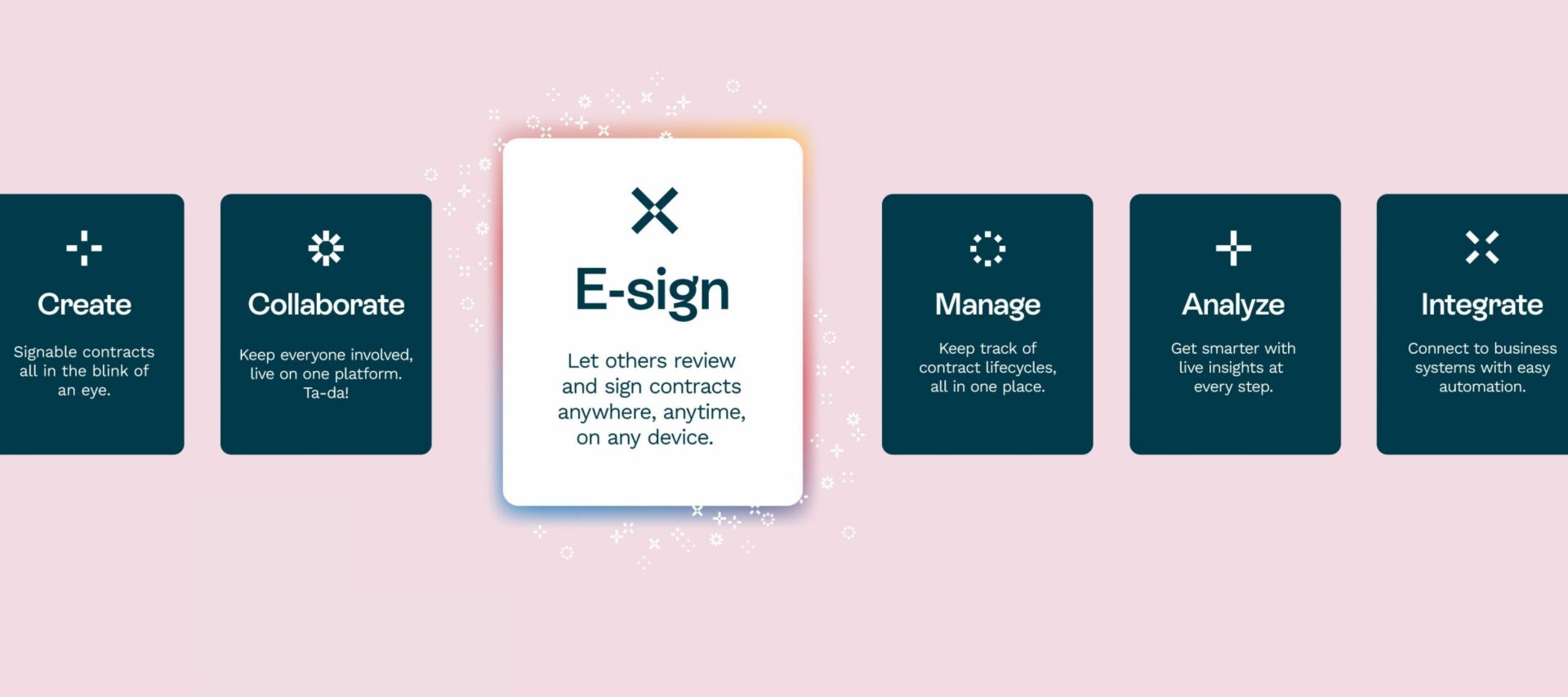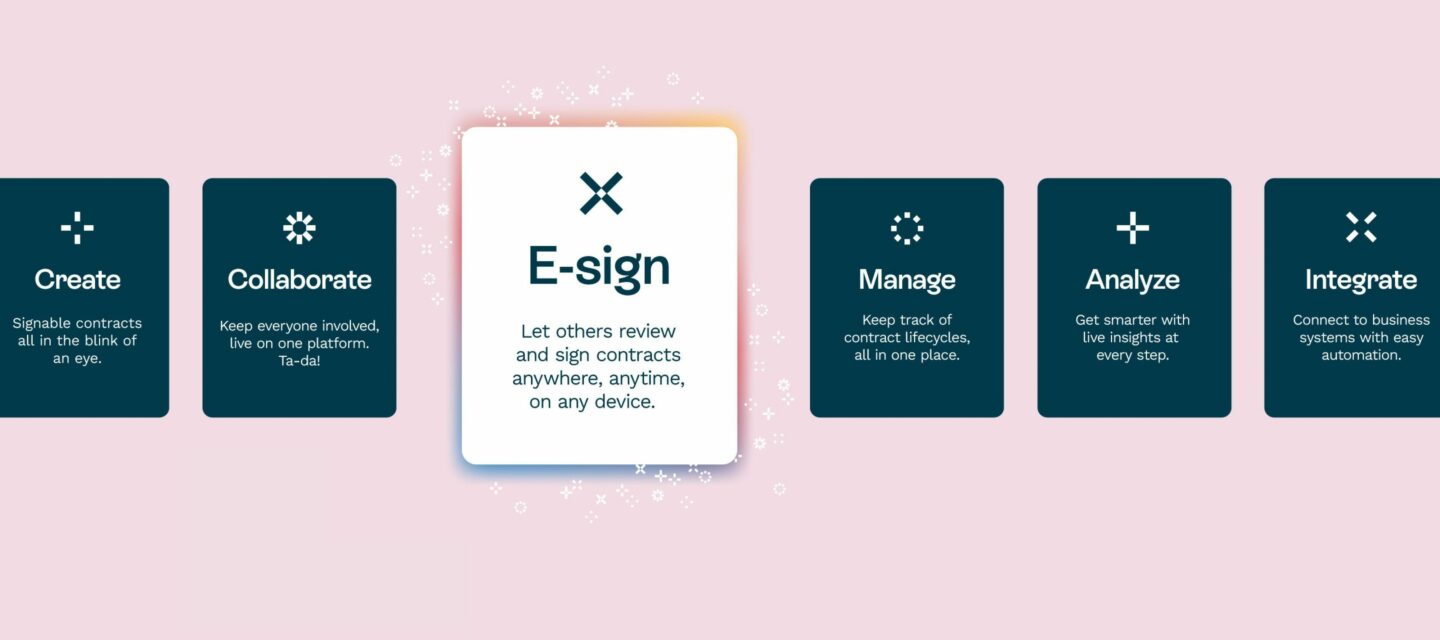 Contract management tips
Here are a few tips to ensure proper that your contracts are managed properly:
Keep your contracts all on one platform
Use a platform that natively integrates with your CRM or other systems
Have a documented process or protocol for handling your contracts at every stage, from pre sign to post sign
Establish ownership of your contract process and set up reminders/notifications
Following these tips can have a sizeable impact on your business. Looking for a platform to streamline your contract processes? Take a look here.