Do you want to shorten your contract process but always find yourself bogged down in paper? Then electronic contracts might just be for you. They're faster, easier to handle, and more secure. It's a great starting point for any digital transformation.
Statista estimates that the amount spent on digital transformation will increase by 60% in the United States alone by 2025. As more businesses digitalize, competition will only intensify. If you want to stand out in the dynamic marketplace of the current day, ditch traditional contracts for electronic ones.
To organize your workflow to be powered by e-contracts, use this guide:
1. What is an electronic contract?
84% of companies are under pressure to simplify their contract process and 81% of them plan to invest in contract automation; according to World Commerce & Contracting (WCC).
An electronic contract is basically a digital version of a paper contract. It includes all of your terms & conditions like a paper contract, and is still legally binding. E-contracts let you negotiate, edit, and e-sign, all in a simpler way than on paper.
An electronic contract is the exact same a s a paper one, just on your screen. With the right software, you can even categorize templates for the same kind of deals in business like marketing, manufacturing, procurement, etc., and use them for clients in that field.
Read also: All you need to know about Oneflow electronic signatures and the eIDAS regulation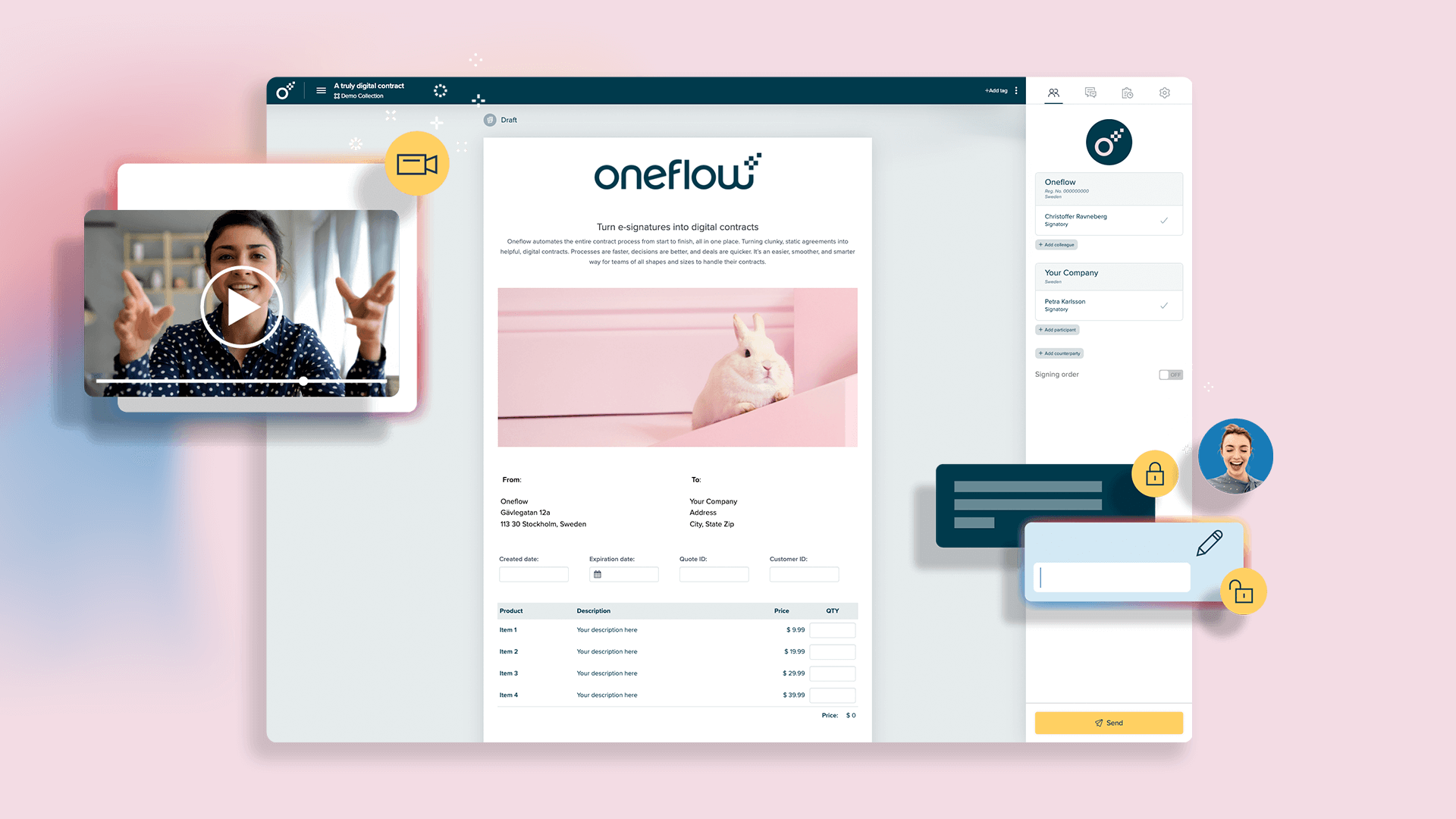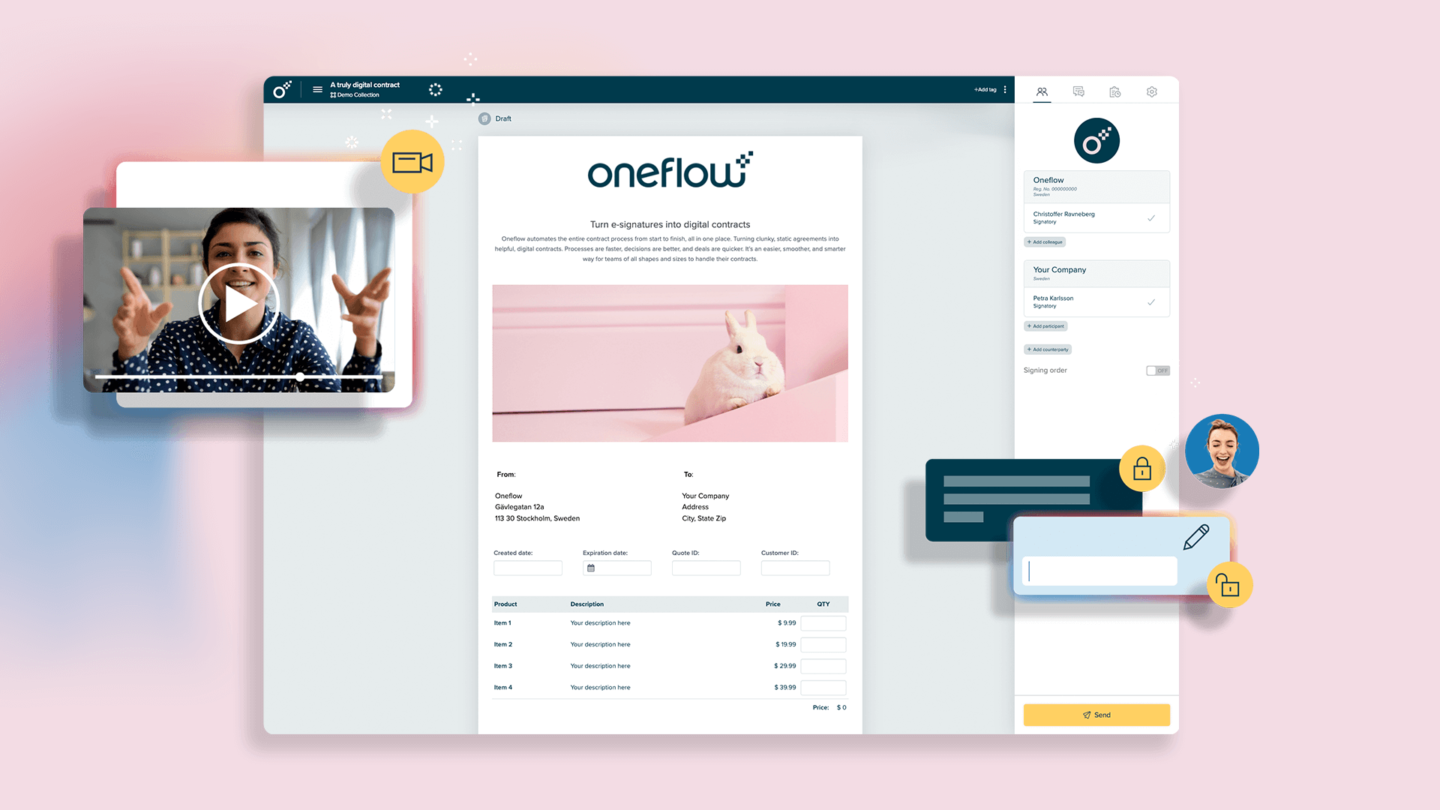 2. The difference between normal and electronic contracts
You might think that normal contracts are easier to use because you won't have to spend time training your team or buying a new tool. But once you invest in electronic contracts, you'll be surprised by how much money and time you'll save through them as they digitally transform your contract process.
For instance, a paper contract takes at least 4-6 weeks to process, verify, and deliver to the client. But with e-contracts, you can create contracts in 5 minutes with made-for-you templates and e-mail them in seconds.
To give you a better view, here are the prime differences between normal and electronic contracts:
Scope for error
It's easier to catch and edit the errors in an electronic contract as it's web-based and you can edit in real time.
Transaction costs
You can skip the costs of printing, paper, ink, storage, and the like, if you use electronic contracts. All you have to do is create them online on digital software and get them e-signed. If your business uses normal contracts, you will have to renew these for each client, use more paper, and keep an inventory of related materials. This all adds to the cost.
Remember: electronic contracts are better for the planet than normal contracts.
Security
Electronic contracts are more secure than paper ones. This is thanks to security features, such as biometric sign-ins, passwords, and team collaboration platforms that are inaccessible to anyone who does not have permission. On the other hand, even when you keep normal contracts under lock-and-key, unauthorized personnel can still break into safes or archives and access them.
Electronic contracts are also more customer-friendly, and APIs let you integrate them with your platforms.
Read also: 10 ways Contract Lifecycle Management improves customer trust and brand reputation
3. How do you make a digital contract?
You can create electronic contracts in a variety of ways. But some features like live updates, ready-to-go templates, cloud storage, and HTML and web-based contracts are the way to go.
Great contract management software lets you create these contracts, and sign them live without – all without leaving your CRM. It all happens through that magic of native integrations. You can use the intuitive contract editor to personalize different contracts for clients as well.
Here are the steps for creating an electronic contract::
Ensure that the signer can receive your contract in digital format.
Everyone's clear that legal signatures are just as binding as their wet counterparts.
Choose your ideal template or create a contract from scratch just like you would do with paper contracts.
Attach relevant details and decide the fixed terms.
Send the contract and get it e-signed.
4. How to e-sign an electronic contract
There are different ways in which you can sign your e-contracts. These are:
You can sign a hard paper copy of your contract, scan it, and upload it, and it's still acceptable in many countries.
Electronic signatures: You can add them to your contract with software, third-party add-ons, drawing, or even using cursive fonts.
Digital signatures: These need to be verified by a Certificate Authority (CA) using Private Key Infrastructure (PKI).
Clickwrap: this agreement just needs you to click "I agree" or "Accept" and your document will be e-signed.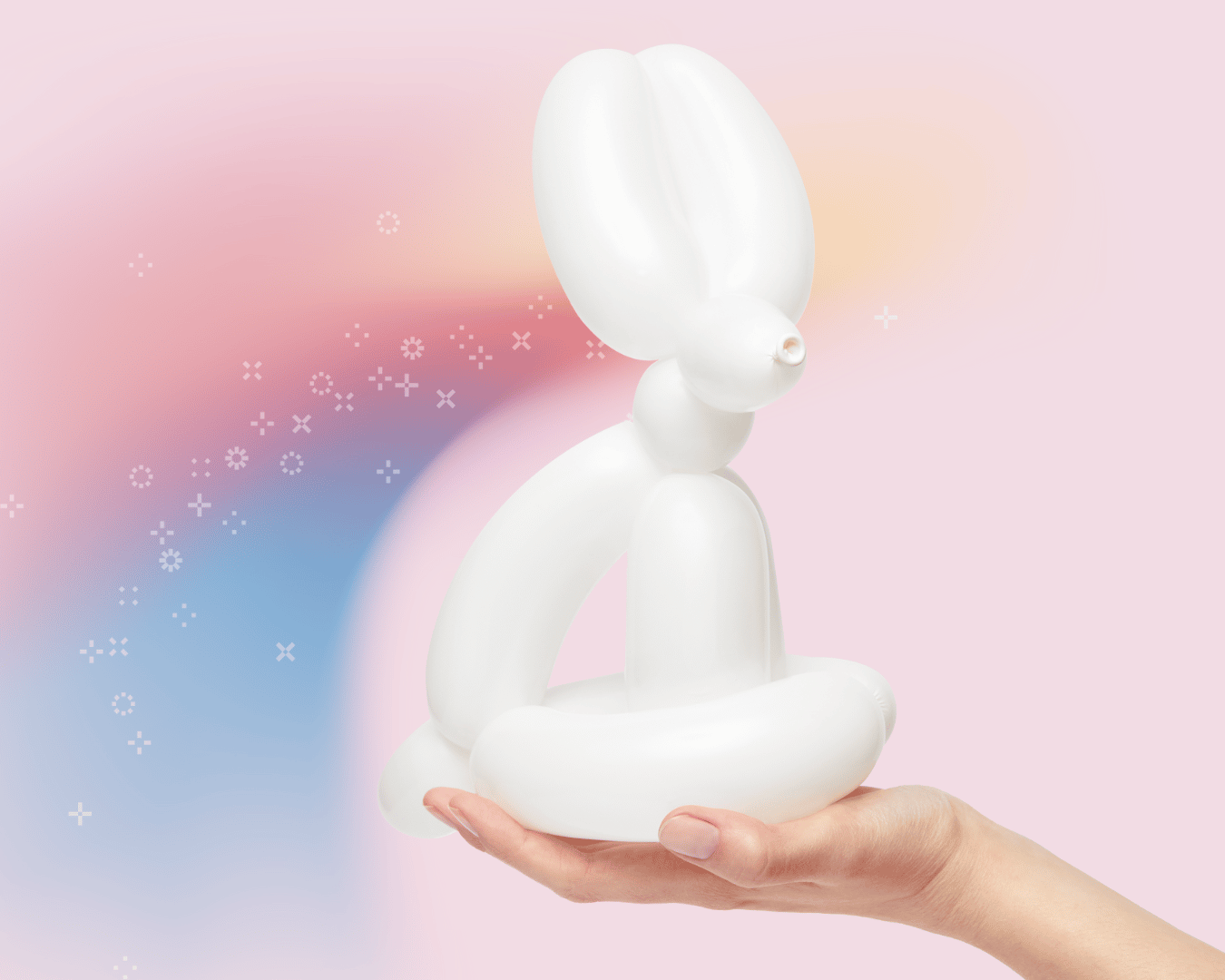 5. Create electronic contracts with Oneflow
Oneflow allows you to transform the outdated traditional process of contracts and work with digital contracts that are truly dynamic.
At every stage of the contract process, from creation to adding electronic signatures — you can use this platform to manage and store contracts for all your clients.
Find out more about Oneflow here.