Eurofins
Continuing the spirit of innovation with digital contracts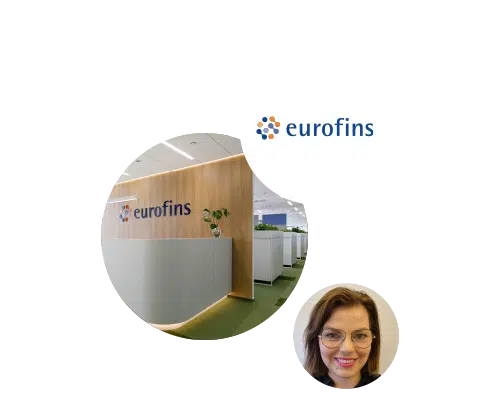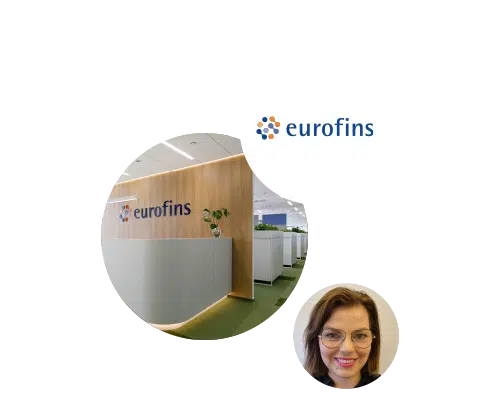 Seamless
Signing experience
4x
As many digital contracts
Eurofins uses digital contracts because they are "the future of agreements."

When it comes to innovation and pushing the envelope for discovery, Eurofins has a documented history of successfully doing it. They've been at the forefront of laboratory and testing services used worldwide in various sectors and industries. And recently, due to the global pandemic, their work has become even more prevalent. What's also important to them, is their contract management solution.
The testing and support services they provide lead to discoveries of newer and safer options in food, environmental services, and more, all of the time. But then they discovered Oneflow's digital contracts and the impact they could have on the way they work. Innovation is in the air at Eurofins, and it was definitely time for them to reinvigorate their contract processes.
Sara Carlsson is an HR Generalist at Eurofins Sweden in Lidköping. She supports the entire group around the world. She's been working with recruiting and the associated HR tasks for over three years. And during her time there, they have expanded to over 55,000 employees and have labs in over 50 countries.
Having so many employees in so many countries creates a need to streamline as much as possible. And to go digital in areas that will have an impact on the whole organization.
"When I began three years ago, we started asking ourselves how can we smoothen certain processes? How can we be more efficient? We still have lots of manual processes such as requiring formal signatures by pen and paper in our labs," Sara said. "We had a lot of thinking to do and a lot of digital initiatives going on. Both in the lab in regards to recording digital signatures. And from an HR perspective, we support the company around the country with employment contracts, NDA's, and other documents that need a signature."
Digital in the lab with digital contracts
As seen in practically each and every company worldwide, digital initiatives are getting pushed to the top of the to-do list. It's much the same at Eurofins. And with the pandemic forcing the issue, the time was ripe to go for it. As Eurofins went from the old school way, paper to the way of the future.
"Before we had to print so much paper. We sent so many papers by regular mail. It was just like in the old days. So it was a ridiculously large amount of paper, which is bad for both the environment, but we also lost a lot of time doing that," Sara says.
It is true that digital contracts are better for the environment than sending them out via snail mail, yet that wasn't the only reason they decided to go with Oneflow according to Sara.
"So we had started thinking about how to digitalize it, and then it just came to a point when we kind of had to do something about it. So we benchmarked a few companies and ended up using Oneflow."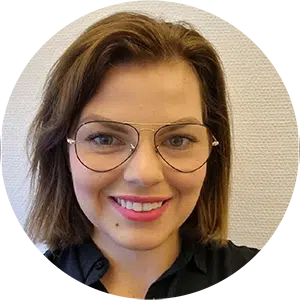 "You know, our company changes fast and we change with the market, which means that the systems we use need to be able to change with us and with the market. We can't go out of date. So that really catches my eye, whether a solution is easily flexible. And also whether it's easy to just have an overview of the system."
Sara Carlsson
HR Generalist
Eurofins
Flowing towards their goals
Setting and achieving goals is nothing new for Eurofins. They strive to meet every target they set for themselves. They tend to be ambitious, which most goals should be. Becoming more digital was certainly one of them, but they also want to reduce their impact on the environment. A noble goal for sure, and with Oneflow, they're able to accomplish both.
"The main thing is that I believe that we can continue our journey of being more digitalized. And also this helps us better reach our CO2 goal within the company. Which is to reduce our CO2 footprint. So this is also one step helping us doing that. We've really reduced the amount of paper we use and can save things digitally."
Finding a solution that helps you accomplish multiple goals at once is a win-win situation. However, the benefits of digital contracts run even deeper. As the increased control over their contract process has made managers happier with their improved oversight capabilities.
"Besides from being more efficient, I also see positive signs from our managers who, because they have accounts in Oneflow, they have a sense of ownership of their own employment agreements. So they can keep track of their agreements and have them digitally in one place," Sara says. "Which means they can easily access the contracts for their employees, which they haven't been able to easily reach before. So that's a really good way for our managers to stay on top of things."
Digital contracts give you control over your process and allow you to stay in the know on each deal, each contract, and more.
Igniting Innovation
As a way of demonstrating the innovative spirit at Eurofins, they use Oneflow in novel ways inside of their labs. They creatively use it for signing off and getting approvals for their own internal processes. This showcase of their brilliance highlights that Oneflow can be used throughout the organization, especially a larger one.
"I'm the kind of person who has a large imagination. And so, I like to think outside the box a lot. So one area that we've tried out, which isn't a typical way to use Oneflow, but we have a group of people and system developers who work with developing our laboratory management system. So they have test protocols and these test protocols call for a physical signature because we are a laboratory." Sara says.
Collecting signatures is a laborious process. And when you think about it, Oneflow is a digital contracting solution, that encompasses securing digital signatures in a coherent and speedy manner. So a little creativity can go a long way here. Sara thinks the same.
"So, this team has actually been using Oneflow to send out test protocols. And to my knowledge, they use it today and it's expanding a little bit. So it's still kind of in the trial stage, but we have located areas within the company where we can apply one flow, even though it's not its core business, but, you know, thinking outside the box, everything is possible."
It's a novel way to collect signatures inside of a company, but with Oneflow, it's a flexible solution that can adapt to your needs.
Flexible workflows and flexible contracts
It's a bit apparent that Sara and her colleagues at Eurofins don't limit themselves to one way of thinking, or working. With that type of approach they need tools that can adapt and provide them the flexibility that they crave. Luckily, Oneflow is able to satiate that craving.
"The flexibility, as I said earlier, it's very important to me to be able to use the think outside the box concept. So to me, it's super important that you can build your own. Whether it's reports, or templates, I want to be able to be flexible and change," Sara says.
Flexibility is an important ability in practically every area. Especially when it comes to a business. You need to be able to adapt, improvise and overcome. As the future is hard to predict and staying competitive is a requirement in modern economic environments.
Sara continues, "You know, our company changes fast and we change with the market, which means that the systems we use need to be able to change with us and with the market. We can't go out of date. So that, that really catches my eye, whether a solution is easily flexible. And also whether it's easy to just have an overview of the system."
The future of agreements
When implementing a digital initiative, it's important that it will stand the test of time. You don't want to have to "start over" after finishing one project. It should provide the foundation for other future digital transformation efforts.
"I just think that this is the future in many ways. And we have received a few positive comments from candidates who think that we are in the forefront for using e-signatures. So it has been also positive for our employer brand," said Sara.
With a solid foundation laid down, they're set to kick on further and further. The positive reception they've gotten seems to reinforce they're on the right track. If you are looking for a way to jumpstart your digital initiatives, digital contracts can help!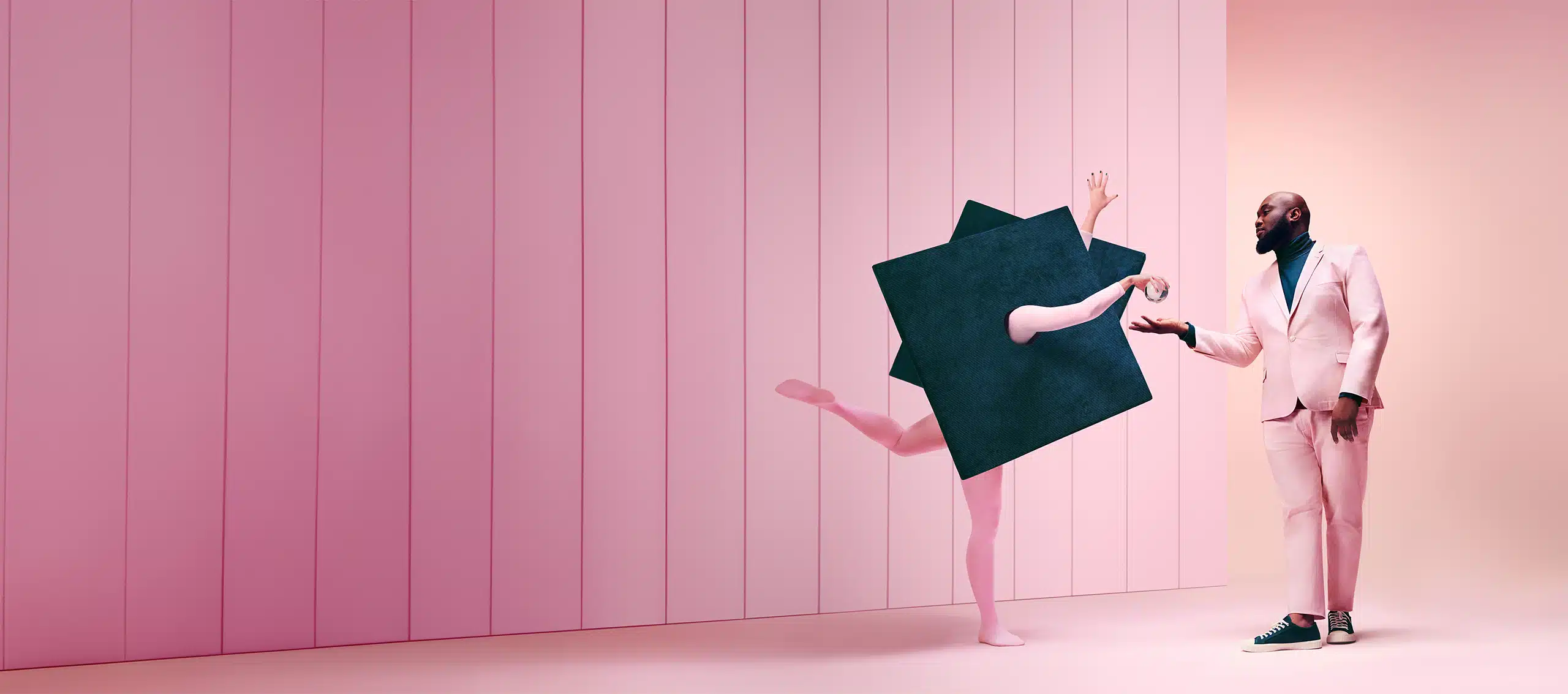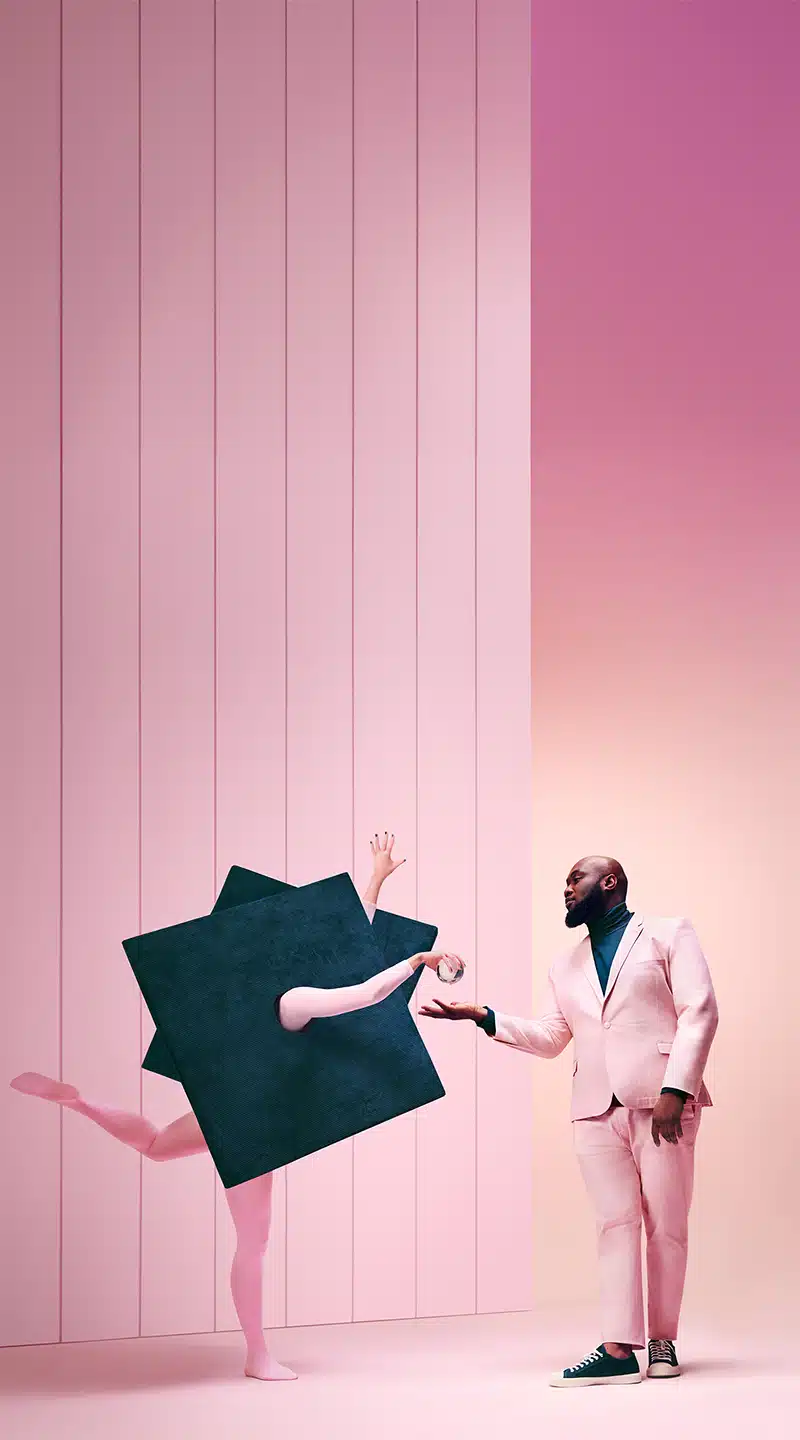 Don't miss a trick
Let us show you how to work smarter with digital contracts. Right before your very eyes.